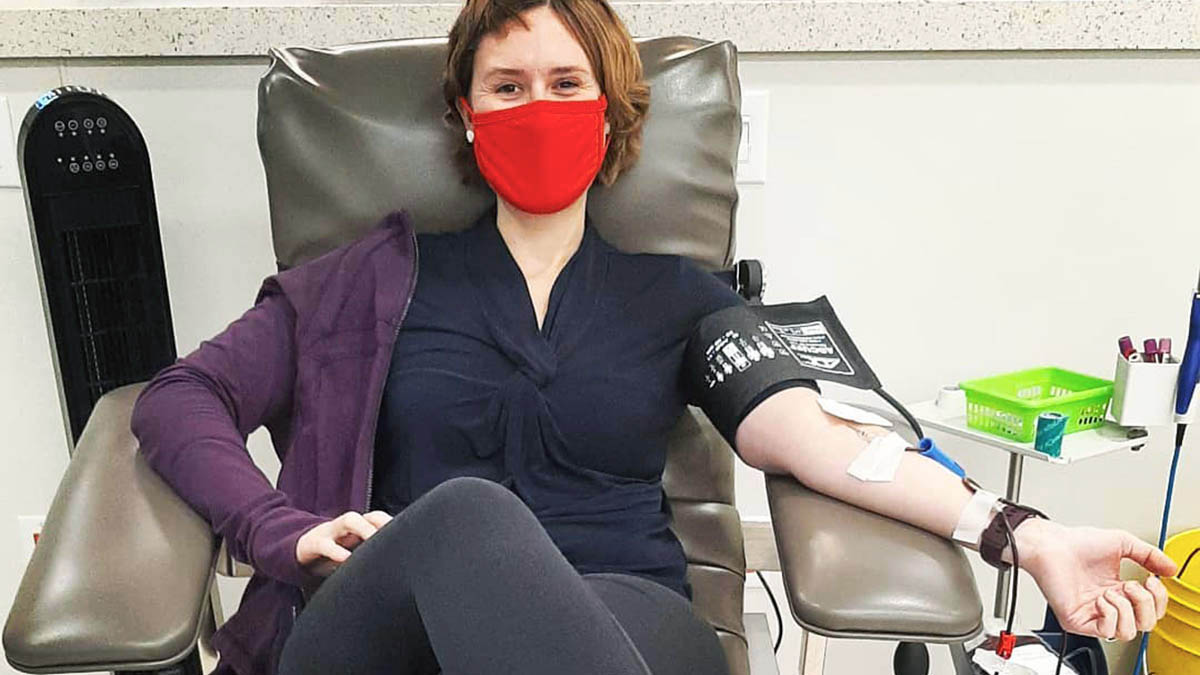 Katie Crysdale wants you to know that, despite the pandemic, it's safe to give blood during the holiday season.
"It's as safe as going to the grocery store, if not more safe," says Crysdale, a routine donor who has given blood 32 times – so far. "There's all kinds of safety protocols in place. They won't even let you into the clinic until they've taken your temperature and done your screening; everybody is wearing masks and is two metres apart."
Canadian Blood Services hopes people will get the message. The holidays are the "most wrenching time to collect blood," says Jan Grant, Ottawa-based territory manager for Canadian Blood Services.
CBS says the need for blood during the holiday season is high, but the number of blood donors declines as people are traditionally busier during the holidays. This season is unique as public health officials are urging people to stay home due to COVID-19.
Peter MacDonald, director of donor relations for the Canadian Blood Services, told CTV that while CBS's forecast for the next eight to 12 weeks for blood is "good right now, under these conditions it can change pretty quickly."
Constant need
The need is constant and critical for our health care system, says Marissa Absi, a member of the UOttawa Med Blood Team.
Half of Canadians will need blood or know someone who needs a transfusion at some point in their lives, yet only four per cent of Canadians who are eligible actually donate, Grant said.
"We really need to work hard to bring those numbers up and engage more people in conversation about blood, and really get people to make the connection that when they go and donate for a stranger, it's almost like they are donating for their own friend or family member," says Grant in a phone interview.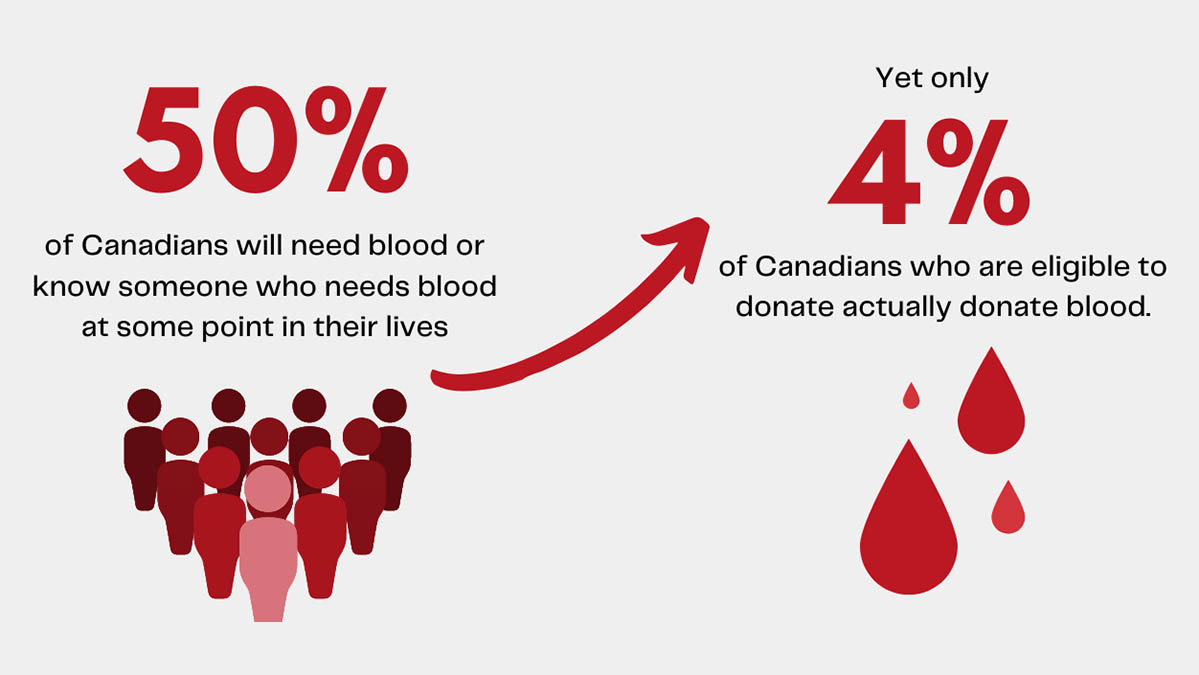 COVID-19 has caused the conversation about blood donation to shift to a greater focus on safety, says Absi. The UOttawa Med Blood team is run by medical students at the University of Ottawa who aim to raise awareness about the importance of being a blood donor. They have had to re-think the ways in which they raise awareness about blood donation.
For example, they are using social media to reach youth and student donors, as they were concerned that people would avoid donating because of safety concerns, Absi said in an email. Addressing these safety concerns is "a big part was making sure classmates knew that the Canadian Blood Services was taking every precaution possible to ensure donor safety, she added.
"And I think after showing this and the fact that blood donation is so critical for our health care system, many students became comfortable with the idea of donating again."
There are three statutory holidays in Ontario in the coming weeks, which means fewer days to donate because the clinics are closed on those days. It's one more reason there's typically a blood donor shortage during this time, according to Grant.
New blood donors are also needed because regular blood donors may be taking a break during the holidays, says Grant. "There's not a lot of things that are in our control during the pandemic, but this is something you can really do to help get out there and really support another family whose situation might be quite worse than your own," says Grant.
Crysdale says that donating blood "was something that was always important" to her, as she has lots of memories going with her dad to his appointments to donate blood.
No excuse
Crysdale says that the busy holiday season is no excuse to avoid being a blood donor.
"People make it out to be this big outing so when they are looking at December, they might block off three hours even though it doesn't take three hours, and they make it out to be an inconvenience," says Crysdale in a phone interview.
"It's odd to me that in a season of giving, like I do the poppy campaign or the Salvation Army's kettles, people are very generous there, but they are like 'Oh I can't make a blood donation,' " says Crysdale.
If you'd like to give blood, go to the Canadian Blood Services website to determine if you are eligible. You can book an appointment by going to blood.ca, by downloading the GiveBlood app or by phone at 1-888-2-DONATE (1-888-236-6283).
---
More Stories