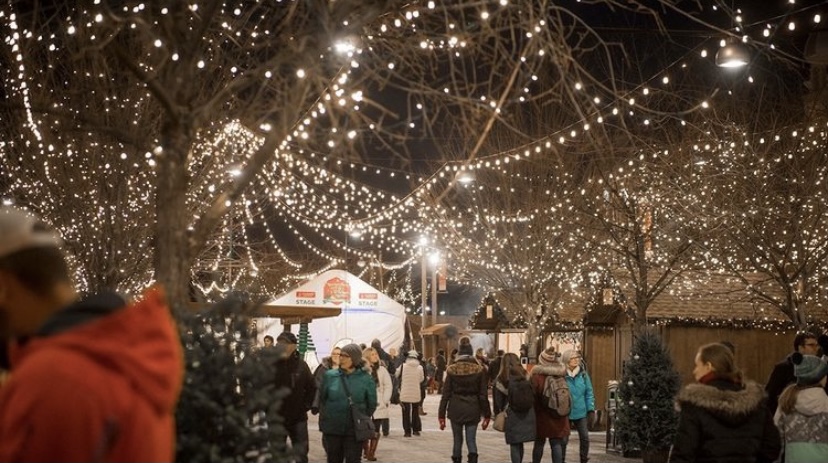 The annual Ottawa Christmas Market at Lansdowne Park is the latest holiday tradition to be cancelled because of the COVID-19 pandemic, which is disrupting so many of the season's usual events and celebrations.
Christmas is typically full of happy surprises, but the statement from the Ottawa Sports and Entertainment Group — which oversees commercial operations at Lansdowne — brought disappointing news to vendors and other small businesses that have profited from previous markets.
"OSEG made the decision not to do the Christmas market this year because it was so popular last year — people were jammed in and huddled around fires and apple cider was handed out — it defies the rules and regulations of physical distancing," Ottawa Mayor Jim Watson stated during an online Q and A session with Capital Current reporters on Nov. 17.
The safety of guests, vendors and staff is top priority, said OSEG, which added that it had decided imposing restrictions — such as gathering limits — would interfere with spectators' overall enjoyment of the popular holiday tradition.
"The Ottawa Christmas Market, at its core, brings people together to celebrate the holiday season. Unfortunately, that just isn't possible given our current reality," OSEG chief executive Mark Goudie said in the statement.
"The experience and magic of the Ottawa Christmas Market this year would simply not be up to our expectations."
The outdoor Ottawa Christmas Market began last year, running for four weekends in December, and was modeled after successful European markets. The Christmas oasis featured more than 20 unique vendors set up in cabins, thousands of sparkling lights and other holiday decorations, various food and beverage outlets and live entertainment — including a performance by the JUNO award-winning Canadian singer-songwriter Chantal Kreviazuk. 
The market was a huge success and the cancellation has left those who were eager to attend again this year disappointed.
Well run event
"I thought it was a really well-run event last year and I think it's a really nice thing for the time of year in Ottawa. So I was really excited that they started doing a German market like they have in Toronto," said Katie Noonan, who attended the event last year with friends. 
"It's sad that this year is looking so different in practically every way possible, but I really hope that this event doesn't lose its momentum and that they pick up the pieces next year," she added.
Emilia Kim, who attended last year's event with her spouse, shared similar frustrations.
"I was able to shop for a lot of the people on my list while I was there, and I was looking forward to going again this year," she said. "I think the pandemic has made it clear that it's important to celebrate, so the cancellation is understandable, but very disappointing."
Along with the Ottawa Christmas Market, the Santa Claus Parade, horse-drawn sleigh rides around downtown Ottawa, the annual Christmas party at City Hall, and visits with Santa at malls, have also been cancelled this year due to COVID. 
The Ottawa Christmas Market is to return to Lansdowne in 2021. 
Despite the cancellation of the this year's event, OSEG still plans to spread holiday cheer this year with a "Lights and Lansdowne" experience.
OSEG plans to use the existing infrastructure to feature Ottawa's largest Christmas tree, and a canopy of twinkly lights throughout the Casino Lac-Leamy Plaza at Lansdowne.
The attraction is free to visitors.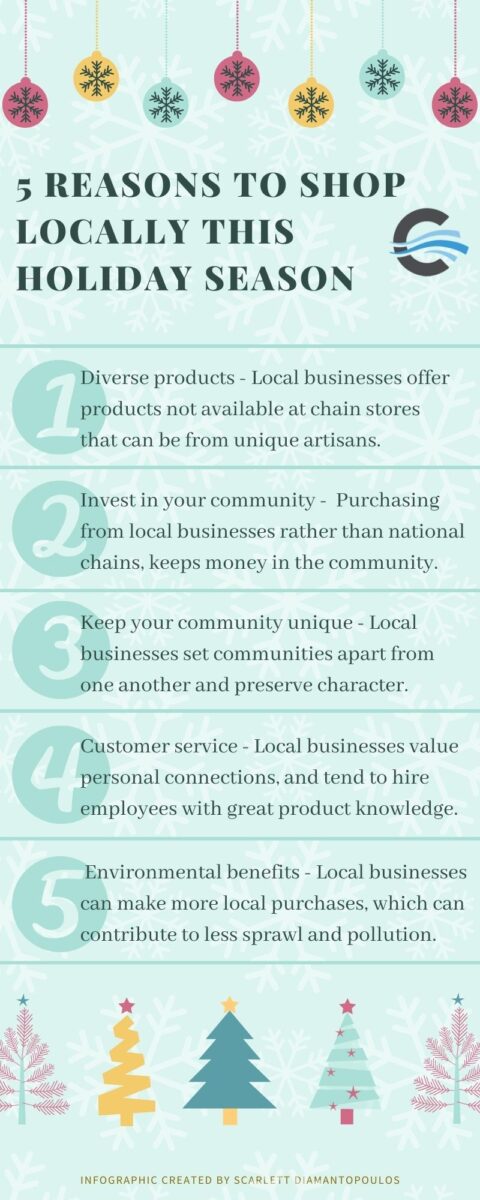 Vendors who sold products at last year's market are lamenting the cancellation.
Kathy Enright, co-owner of Alpaca Tracks T(h)read Lightly, who crafts fine-quality alpaca blankets from Peru, said sales at the market were vital to her business.
Enright said 90 per cent of her revenue comes from events such as Christmas markets and craft shows because she doesn't operate from a bricks-and-mortar store.
"Our sales come when people touch and feel our product, so the market last year gave us fantastic exposure," said Enright. "This year I've had people from last year's Christmas market contact us wanting to order more products."
She said her booth attracted more than 500 people a day through the four weekends that the market was open last year. 
"Christmas is our busiest season, and when we make the most of our sales," said Enright. "So not being able to attend the market this year will significantly impact our sales for 2020."
Jim Davies, owner of Farmgate Cider, said he's also dependent on outdoor markets to make consumers aware of his product, which is mainly sold online.
"There are two kinds of events, ones that are more marketing-based and get your name out there, and ones that are significant in terms of revenue, as well," said Davies. "The Ottawa Christmas Market was both."
Davies pointed out that more than 20-per-cent of his sales come from Christmas markets and and other holiday craft shows.
"Because you're giving cider for people to drink right there, it's a great opportunity for people to taste your product, and for us our biggest thing is exposure," said Davies.
The large crowds that the Lansdowne market attracted, and the aromatics that the hot cider gave off, made the event a big revenue generator for Davies.
"The market is during the time of year people are spending money for Christmas presents and social outings, so if you're not there they will spend that money somewhere else," he said. "That revenue that we'll miss from not being able to go to the market this year we won't get back — it's gone."
Gareth Davies, owner of Maker House Co., which sells a wide range of products made by talented artisans across Canada, also fears that not attending the market this year will curtail the success of the business and its reach with customers.
"It was huge for us last year — we had four weekends there where we got to meet new customers in the Glebe and people from the east end who might not come as far as Hintonburg to see our store," said Davies.
"Our plan was to use the Christmas market to reach more people across the city, because we had such great success last year. So it's really unfortunate that we're not able to do that again this year."
Christmas Market crucial
Although Maker House Co. will not get the boost in referrals and new buyers this season, Davies said he feels that he's in a luckier position than other small business owners with just an online presence. His physical store located in Hintonburg still receives regular customers.
For small business owners such as Kathy Enright and Jim Davies, who don't have a local store for customers to shop at, exposure at events such as the Ottawa Christmas Market was crucial.
Because of the pandemic's wrenching impact on many small businesses in Ottawa this year, many retail advocates and public officials are spreading the message that it's more important than ever to support and buy local.
"If you want to see the small businesses still around in 2021, it's going to be very important to support them this year," urged Enright.
In response to the pandemic's impact on businesses this year, Watson said he has put in place a task force for economic recovery, including the promotion of a buy-local message to Ottawa-area consumers.
"We're really encouraging people to shop local this Christmas," said Watson. "Go and shop local and maybe give Amazon a little bit of a pass this year and go out and support a local business."