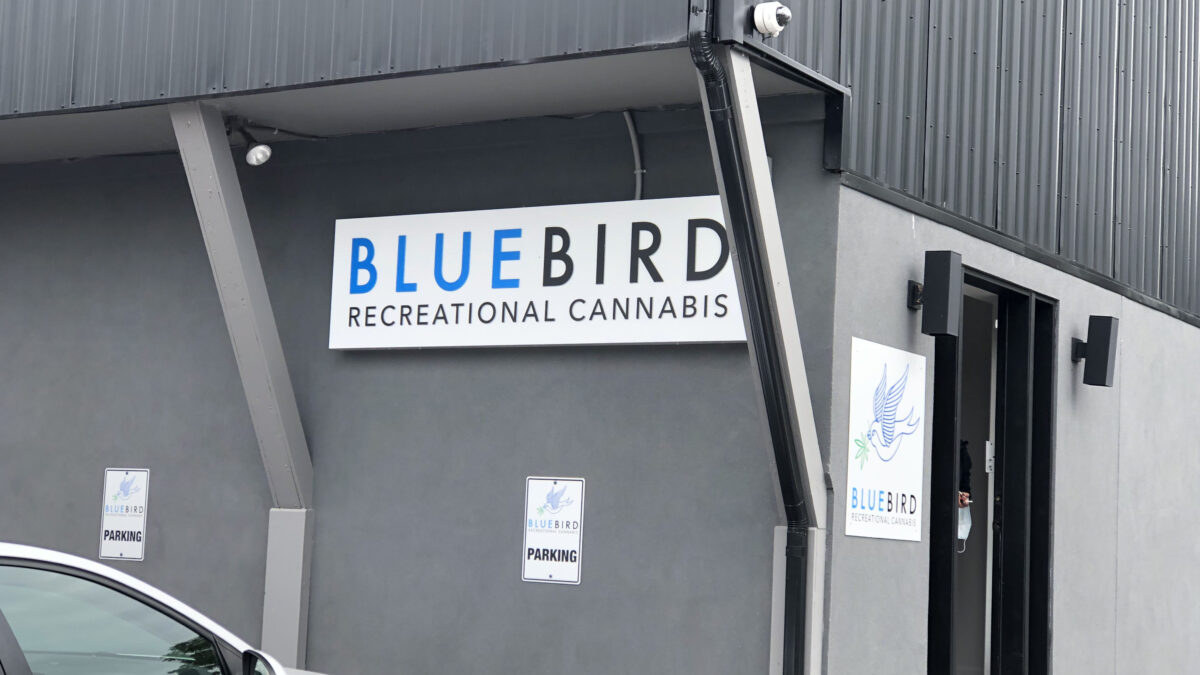 A Statistics Canada report showing an increase in spending on cannabis would not be a surprise to many. A third-year Carleton University student who wishes to remain anonymous says there's been an increase in his own consumption, which he says is largely because of the pandemic.
"There was anxiety from all the politics and everything that was going on in the world and just like the uncertainty of it. I think that all came together to make marijuana very tempting for me to be using more over the pandemic," he said.
Dillon Brady, the manager of student conduct and harm reduction at Carleton, says students may be turning to cannabis use for a number of reasons related to the pandemic.
"I am not surprised that [cannabis] use has increased as it is commonly used by individuals in attempts to self-medicate for issues like stress, anxiety, or insomnia that are all aggravated by COVID-19," Brady said.
According to Brady, the majority of the student population is at an age where they are susceptible to many mental-health conditions because they are facing several unprecedented challenges, like uncertainty, caused by the pandemic.
"For students specifically, ever-shifting public-health guidelines, concerns about employment and finances as well as worry about if/when classes were going to return in person and what that would be like are significant," Brady said. "COVID-19 has also increased feelings of loneliness and isolation for many as well as forcing change to our established routines and hobbies." 
A recent report by the Canadian Centre on Substance Abuse found that the proportion of people who reported excellent or very good mental health plunged during the pandemic. The biggest drop was among those in the 15-24 age group. Fifty-nine percent of this group reported excellent or very good mental health in 2019, a number that dropped to just under 40 percent a year later.
At the same time, there has been a significant increase in the number of cannabis stores. Over the past two years, the number of cannabis stores, on average, has increased in all Canadian provinces, even throughout the pandemic. In Ontario, there were 53 licensed cannabis stores at the beginning of 2020. By Oct. 1, 2021, there were 319. Alberta has seen even larger increases.
Simon Anisman, owner of The Good Cannabis Company on Bank Street in the Glebe, says he believes high rates of cannabis use could be a result of higher availability but he adds that he thinks the lockdowns put students in positions where cannabis becomes more tempting.
"I would assume that if you're stuck at home doing nothing, you're gonna smoke more weed,'' said Anisman. "If you have time to kill, you're gonna indulge in said recreation."
Many students say in addition to their COVID-19-related anxiety, the lack of structure and routine also contributes to their increased use.
"My use of marijuana has definitely gone up over the pandemic," the third-year Carleton student said. "I'd chalk it up [in part] to having fewer commitments during the [lockdowns]." 
Even once the pandemic is mostly behind us, he doesn't think he will go back to the way he used to live.
"I think that [cannabis] has now become something that is like a more regular thing in my life," he said. "Whether that's a positive or not, I can't really say, but yeah I think for sure it's something that's going to continue even after the pandemic."
---
More Stories