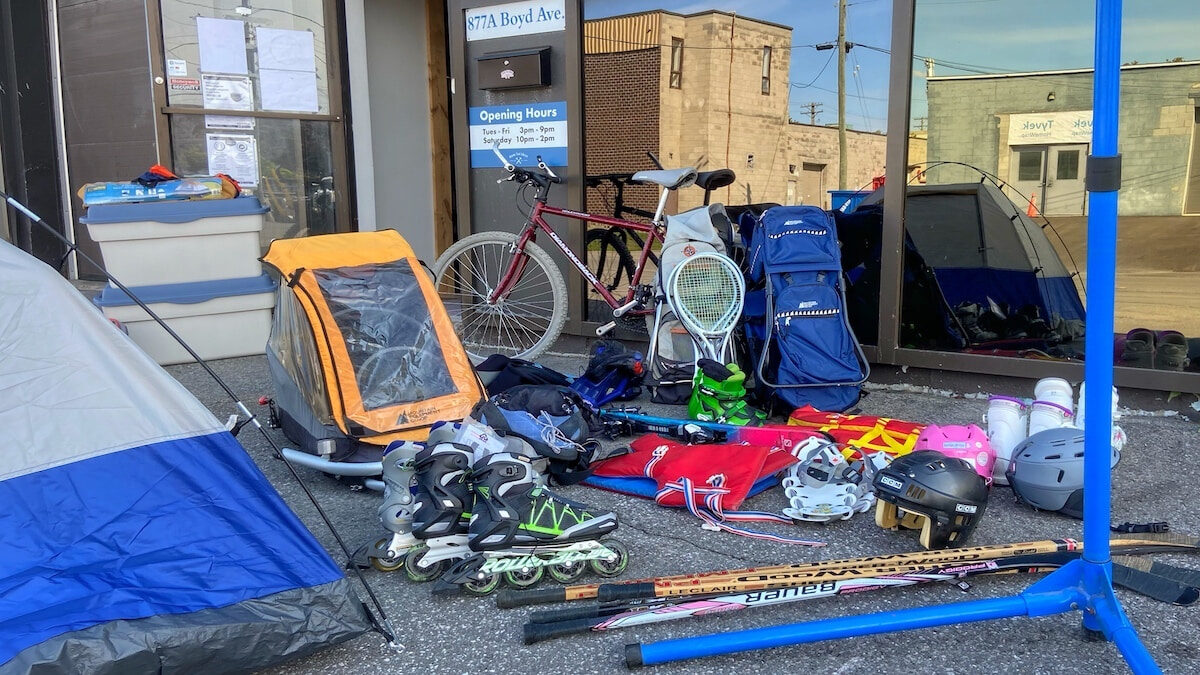 Steve Duncan, a senior living in Old Ottawa South, chanced upon a community-led initiative called Ottawa Outdoor Gear Library on social media platforms back in May when it first launched.
He was an instant convert. Duncan says that he believes the library "is really going to make a difference for a lot of people" by opening up the outdoors to those who use it.
Instead of books, this library lends out the kind of items, such as tents and sleeping bags, that help individuals with less means enjoy nature.
"When I was in my early 20s, I really wanted to enjoy the outdoors more, but the one big inhibitor for me was the cost of equipment, it was too much," Duncan noted that it becomes difficult to go out when people are just starting their career and may not be making a lot of money.
Now in a different stage in his life, Duncan says he is passing on his equipment to those who could better use it in the wild for the first time.
People in Old Ottawa South are aware of outdoor recreation and as a result they are supportive of initiatives like the outdoor gear library, Duncan said.
"There are a lot of people that maybe don't get out as much as they used to, so they would have some old equipment lying around," said Duncan.
When Duncan was responding to the call for donations, he pulled out some equipment from his basement such as sleeping bags, cook books and cooking equipment.
Chris Osler, a member of the Outdoor Gear Library leadership team, said the library is volunteer-driven and based on a membership model, where every user is a member regardless of the ability to pay.
Many outdoor enthusiasts would insist that being outside is free and that there is ample space for everyone, but Osler says the cost of equipment can be expensive and limiting.
"(Since) launching at the beginning of the summer, the community response was really overwhelming and positive," said Osler.
Along with the exposure through its social media accounts and help from other partner groups, "there's also a lot of word of mouth."
Osler said that when the pandemic hit Ottawa a year ago, outdoor recreation initiatives like the library quickly formed to help people during the crisis. But because the economic and public health repercussions persist, Osler says barriers are still stopping residents from participating equally in outdoor activities.
"There's a whole bunch of large barriers, such as transportation and access representation within the outdoor space," Osler said.
The pressure of the pandemic has also made potential participants feel less safe and welcomed as they lost access to people and communities, said Osler.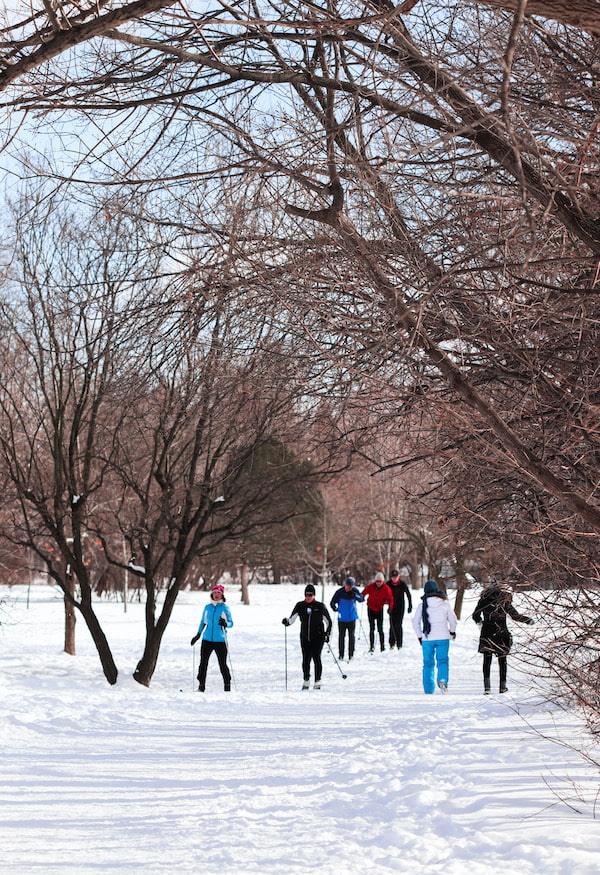 Success brings its own issues, however. The donations keep coming every week, and the library's small storage space on Boyd Avenue is getting overwhelmed.
The library does have partners. Rideau Winter Trail, a not-for-profit initiative that came together last winter to promote sustainability and public use of the winter trails in central Ottawa.
"Last year we had a lot of people out enjoying the trail because they can get outside close to home," said Peter Nor, Rideau Winter Trail board chair and operations manager.
Nor said he is excited at the prospect of the partnership with the gear library, calling it "a perfect alignment and a synergy between the free equipment that people can come and use."
The Trail wants to ensure public access to outdoor activities: by dividing the trails into different sections for people walking, skating, skiing, and biking, the Trail is making it accessible to people with or without equipment.
These days, the Ottawa Outdoor Gear Library is developing an inventory and an individual lending library system while registering as a federal not-for-profit organization.
---
More Stories