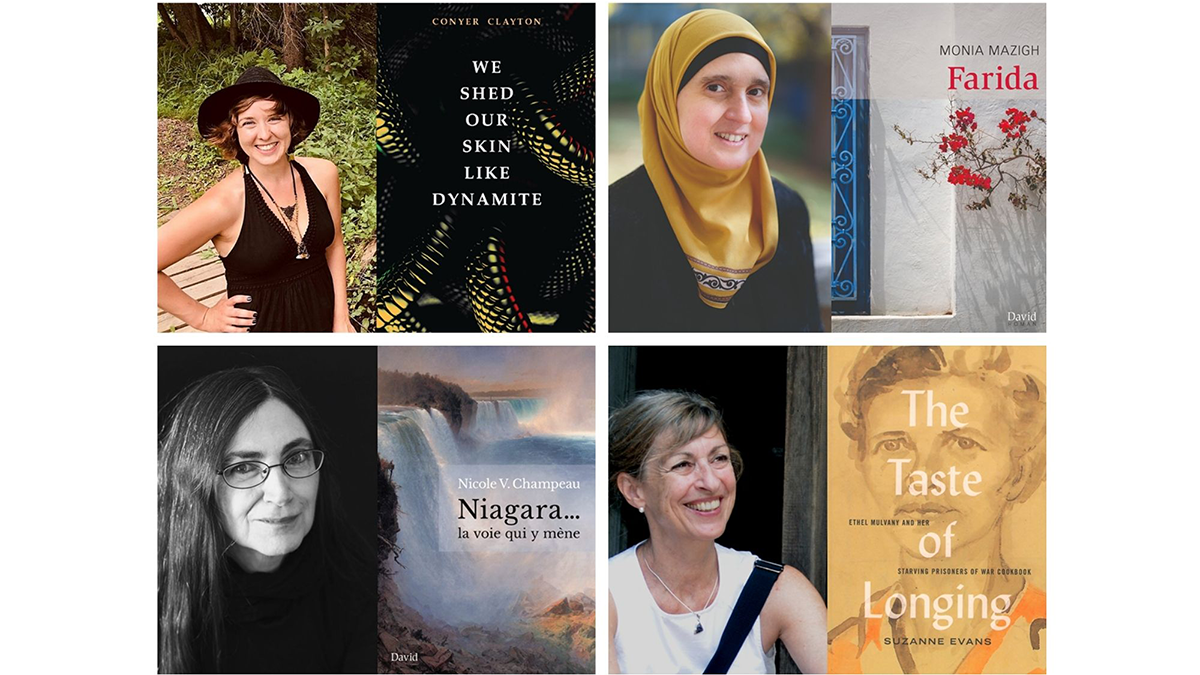 Female authors dominate the 2021 Ottawa Book Awards.
Six women took the prizes in the French and English fiction and non-fiction categories, along with two poetry awards.
Conyer Clayton, an Ottawa-based artist and gymnastics coach, won the best author for fiction for her poetry collection We Shed Our Skin Like Dynamite was published by Guernica Editions.
"It made me very emotional. Wow! I really was so happy just to be a finalist," she said, chuckling in amazement when Ottawa Mayor Jim Watson announced her name as the winner.
Clayton, originally from Louisville, Kentucky, thanked the Ottawa poetry community for her success, saying they have been crucial to her writing career.
Later in a phone interview, Clayton said although she has been writing for a long time, it was the Ottawa community that helped her publish her first book.
Like Clayton, Monia Mazigh, the winner in the French fiction category, grew up in a foreign country – Tunisia.
Her prize-winning novel Farida won the prize is also about a Tunisian woman who defies rules set by her country's patriarchal society.
The jury statement on the city's website about Mazigh's book reads:
"Monia  Mazigh's flowing and elegant writing captures and holds our attention throughout the individual and collective journeys she presents and the social and political transformations taking place in both Tunisia and Canada."
Suzanne Evans won the English non-fiction category for her book about Ethel Mulvany, a Canadian woman, who was imprisoned by the Japanese in Singapore during the Second World War.
The Ottawa-based historian thanked the Canadian War Museum, where she discovered Mulvany's cookbook.
"She would be so excited to have her story spotlighted like this," Evans said about Mulvany.
"She worked really hard in the prisoner of war camp to better the lives of her fellow prisoners. But also, after the war, she worked hard to promote cross cultural communications," she added.
The Taste of Longing: Ethel Mulvany and Her Starving Prisoners of War Cookbook was published by Between the Lines.
Nicole V. Champeau's poetic essay Niagara…la voie qui y mène, published by Les Éditions David, was the winner of the French non-fiction category.
The jury's statement about her book, which describes how the area along the St. Lawrence River was radically transformed by the St. Lawrence Seaway, reads:
"Inspired by a personal experience of the area but informed by extensive research on the history of the region, its toponymy, geography or population, it is both emotionally charged and well-documented. "
Each winner receives a prize of $7,500, and each finalist will receive $1,000.
Also the Archibald Lampman Award for Poetry and the Le Prix littéraire Émergence AAOF – 2021 (The Association of Authors and Authors of French Ontario Emerging Literary Prize) for French poetry were announced last night.
Deborah-Anne Tunney won the Lampman prize for her collection A Different Wolf about the life and work of Alfred Hitchcock.
Tunney did not forget to thank the 20th century film director.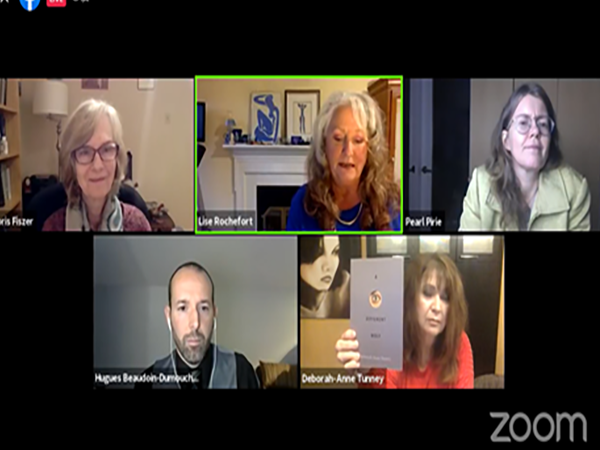 "I suppose I should thank Alfred Hitchcock himself," she said, "because he gave some wonderful artifacts that allowed me to use his art as a way for me to discover or represent my own art and vision."
Véronique Sylvain, who won the AAOF award, was inspired not by a historical character but by her birthplace Northern Ontario.
Her winning piece Premier Quart published by Éditions Prize de parole is about revisiting the North through travels and memories, which according to the jury "looks like a painting by Jean-Paul Lemieux, drawn with words."
Like the 2020 award Wednesday's event too was was held virtually. Watson said he hoped that next year's ceremony will be held at the City Hall again.
"I think all of us have spent too much time talking to computer screens. It'd be nice to have a chance to speak with one another and honour our laureates in a more formal way in person," Watson said.
---
More Stories