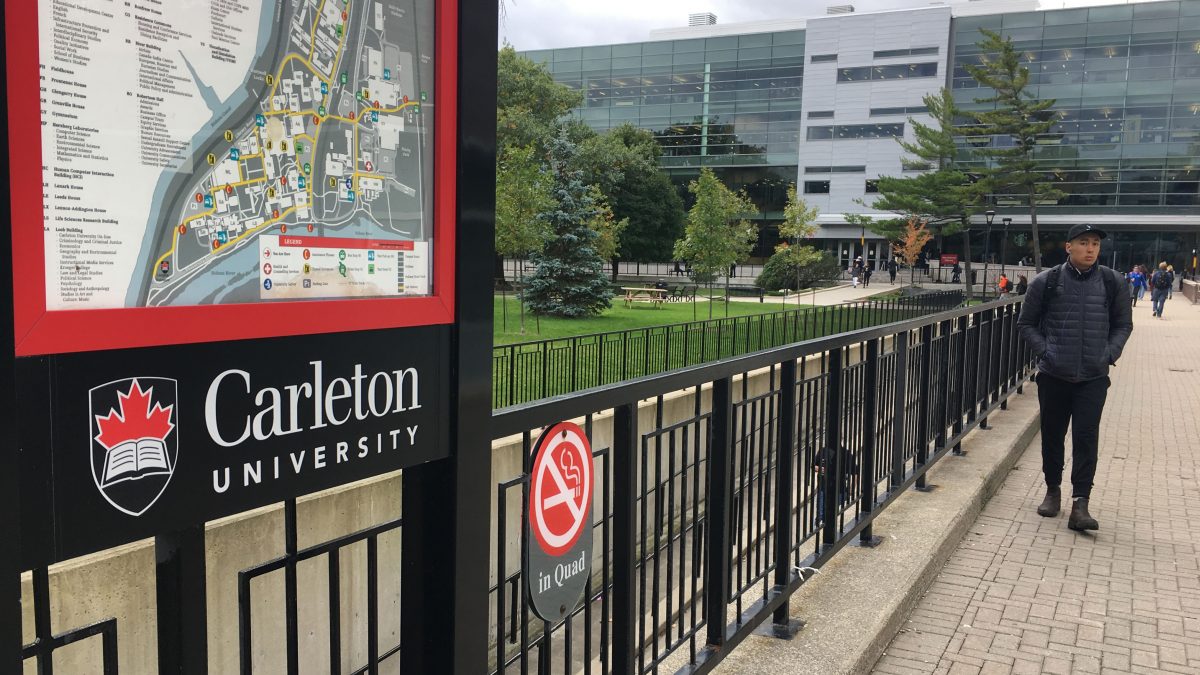 By Michael Charlebois
Carleton University has decided to ban smoking or vaping cannabis on campus one day before legalization in Canada.
The decision was distributed to students and staff by email on Tuesday.
The university said the ban is part of an update of policies surrounding cannabis use and the new legislation.
The policies are intended "promote self‐responsibility and self‐accountability with respect to the use of […] cannabis," the university said on its policy website.
The province announced in September that smoking cannabis is acceptable anywhere smoking tobacco is permitted.
But like alcohol, university policy governs the use of on-campus cannabis use.
Algonquin College has announced an interim policy to make their campuses smoke-free. On Monday, the University of Ottawa announced it would follow provincial legislation and allow cannabis on campus.
Saint Paul University says that, starting Wednesday, it will become the first smoke-free university campus in the National Capital. It will prohibit the use of cannabis, tobacco or e-cigarettes.
Both Carleton and uOttawa are in the process of consultations about an outright ban on smoking.
The release also said accommodations will be made for users of medical cannabis users on a case-by-case basis.
---
More Stories