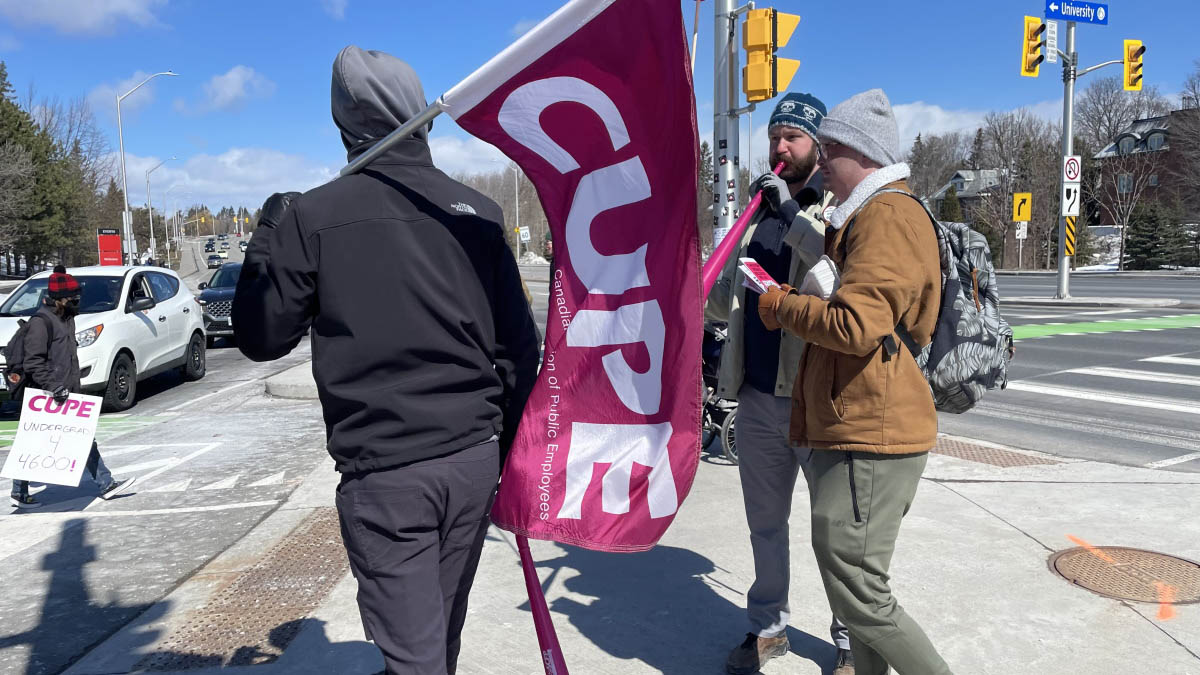 With a strike by contract instructors and teaching assistants at Carleton University approaching the end of the first week, both parties announced that they were returning to the bargaining table April 1 and that they had agreed to a neutral third-party mediator.
Picket lines have been set up since Monday, March 27, when the strike was declared by CUPE 4600, which represents more than 3,000 teaching assistants, internally-funded research assistants, and contract instructors at the university.
Striking employees have marched at the entrances to the campus, alongside many students standing in solidarity, holding up signs and flags, playing music and speaking through microphones while holding up traffic attempting to enter and leave the university.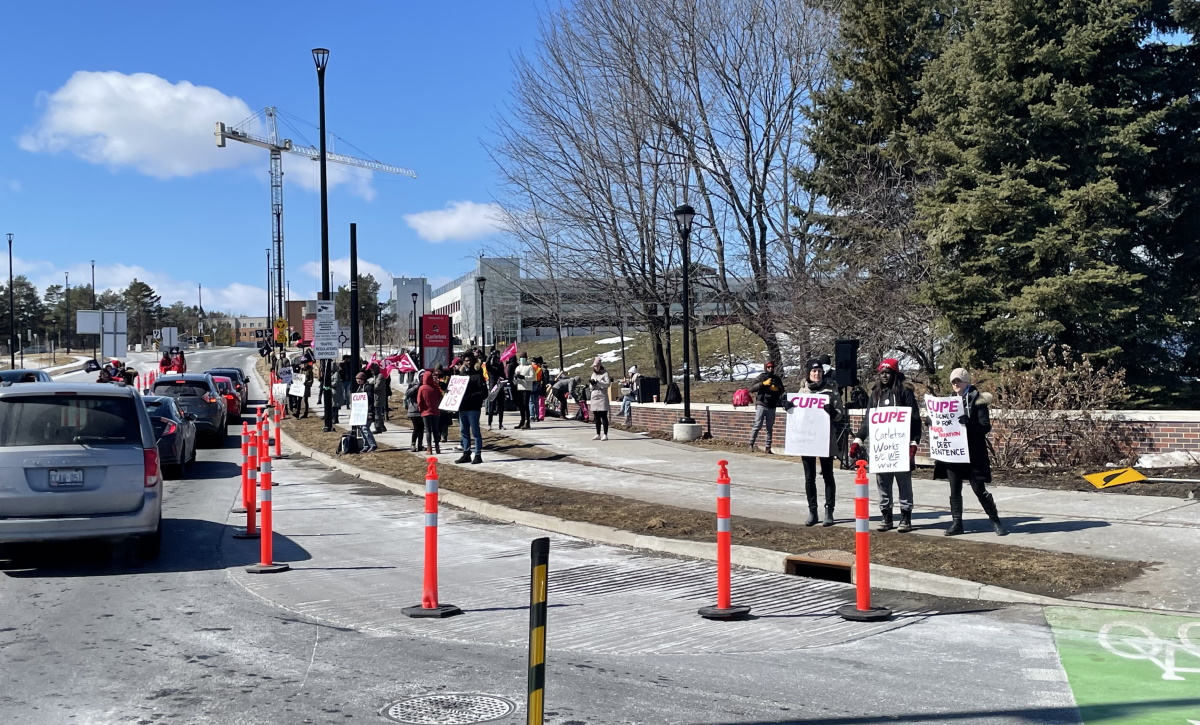 One contract instructor, who requested to remain anonymous, said they think the strike has put students in a complicated position.
"Students are generally supportive, but always look guilty if they're the ones trying to drive on to campus," they said after spending several days on University Drive.
They also noted that one silver lining is the solidarity between the striking workers, who have been able to share their experiences and learn about each other's departments.
According to union official quoted in the CBC, Carleton's contract instructors are among the lowest paid in the province, though pay is just one of the sore points in the labour dispute.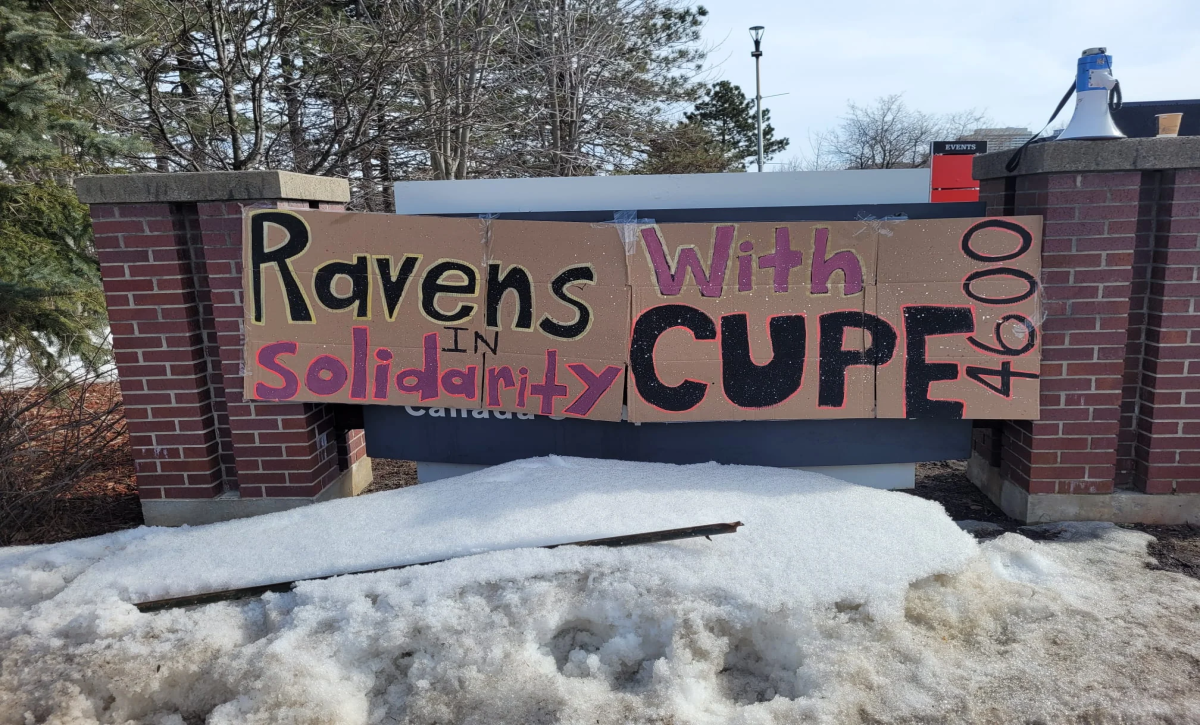 Some Carleton students told the Charlatan they are feeling stress about finishing their term. According to university policy, if the strike continues for 11 or more calendar days the university will consider a number of measures, including rescheduling and extensions.
---
More Stories