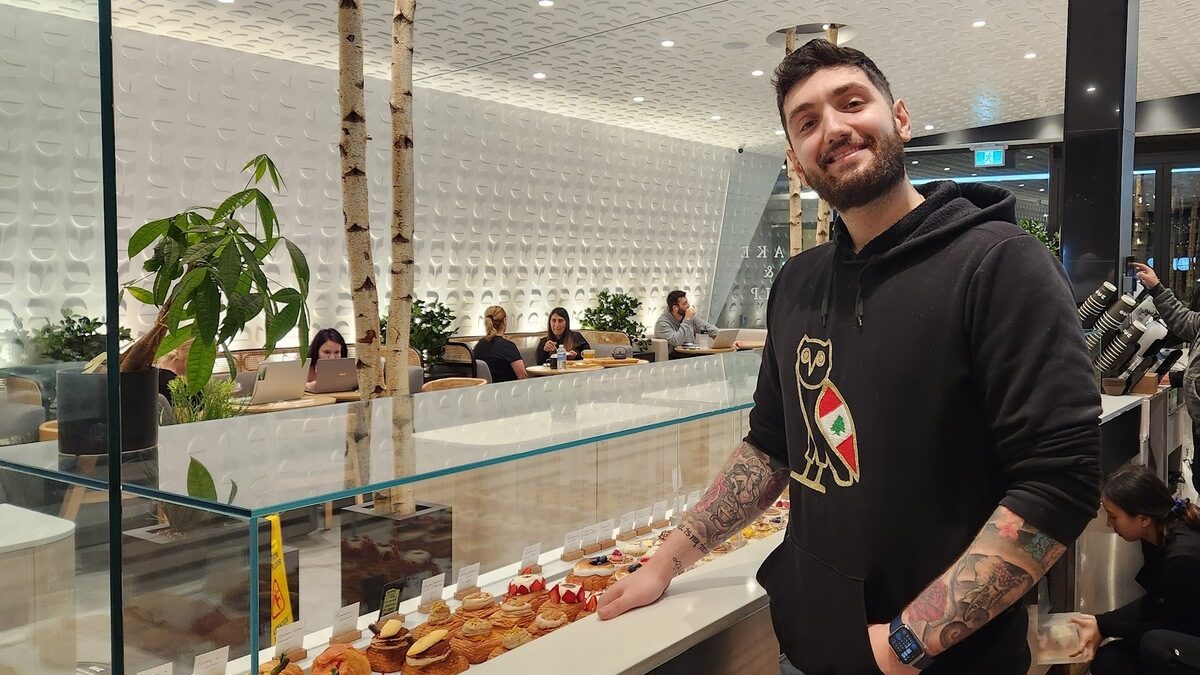 Nearly a year after Russia's invasion of Ukraine, a talented chef who escaped the war zone with his wife is making a name for himself at a west-end Ottawa café.
Nasser Saleh is now the executive chef of Dao Café, a Euro-Asian inspired bakery and café located on Merivale Road. He moved to Ottawa in May after fleeing the war in Ukraine with his wife Yana.
Born in Abu Dhabi, Saleh — who is of Lebanese descent — grew up in a chocolate factory with his father, where his passion for the culinary arts started.
"I was always in the kitchen," Saleh said. At the age six or seven, his father taught him how to make bonbons and temper chocolate. He then studied culinary arts in Dubai.
Saleh went on to become the executive chef of the Dinara Kasko Outlet in Qatar, an exclusive café and gallery featuring pastries and cakes by Dinara Kasko, a world-renowned Ukrainian celebrity chef.
Saleh met his wife Yana in Qatar while she was also working at the Dinara Kasko company during the pandemic. "When I went to work in Ukraine, she joined the same company," Saleh said. She now works as the operations manager at Dao Café.
The war in Ukraine "had caused us to leave our jobs, leave our home," Saleh said.
Watching the War Unfold
"I remember before New Year's (2022), when Russia had begun their training orders, I was telling Yana, "This doesn't look too pleasant.'" Saleh said.
As time passed, Saleh said things got worse and worse. Russia started bringing more soldiers to the border and field hospitals were being moved.
On Feb. 15, Russia announced they were starting to partially withdraw troops. "People were popping champagne in the streets, celebrating," Saleh said. "This was days before the war."
'The first day, obviously you're just glued to the TV. Food and water are not things that concern you at this point. You simply do not care. You're updating the news, what's going to happen?'

— Nasser Saleh, chef, Dao Café
Meanwhile, Western officials were saying satellite imagery indicated the Russians were lying and to stay on high alert.
On Feb. 21, Russian President Vladimir Putin declared that he recognized two breakaway areas in eastern Ukraine as independent. Saleh remembers calling his uncle at 2 a.m., and his uncle telling him: "Friend, pack your stuff and get out."
"When you feel the same has happened to your country before, it's not easy to stay calm," Saleh said.
Embassies started relocating their ambassadors. "You start seeing this mass exodus of everyone, except for you."
On Feb. 24, Saleh's mother-in-law banged on the door at 8 a.m. after numerous attempts to reach them by phone. "Pack your stuff. The war has begun," she said.
The big question for Saleh and his family was "where do we go?" There were no humanitarian corridors at the time, and evacuation buses were being bombed. "It was like you were sending sheep to the slaughter," Saleh said.
"The first day, obviously you're just glued to the TV. Food and water are not things that concern you at this point. You simply do not care. You're updating the news, what's going to happen?"
Saleh and his wife would take turns sleeping so they wouldn't miss any air raid sirens.
"You're now in a situation where you can't really leave, so as ironic as it sounds, staying there was the safest option," Saleh said. During this time, Saleh cooked and provided food for the Ukrainian soldiers.
Leaving Ukraine
The breaking point for Saleh and his wife was when Zaporizhzhia, Europe's largest nuclear power plant, caught on fire. It was only 180 kilometres away from them.
"I don't think the Russians understood how catastrophic it would be for them if that nuclear power plant had blown up," Saleh said.
Saleh, his wife, his mother-in-law, and his grandmother-in-law immediately tried to get on an evacuation bus, but they were told it was full for that day and the next. They went to the petrol station, collected tanks of fuel and placed them in his mother-in-law's car, ready to go.
And then they got a phone call from the bus company. There were four separate seats on the bus.
"We'll take it," Saleh said. "I'll sit with the luggage, I don't care."
After 26 hours on the road, Saleh and his family arrived in Poland. "There's a sense of relief and a sense of shame. We still have friends back there who can't leave."
New Beginnings
Saleh and his family went from Poland to Zurich, Zurich to Paris, Paris to Montreal, and then Montreal to Windsor.
Once Saleh got all his documentation in order a little more than a month after they'd arrived, he started applying for jobs.
He did a virtual interview with Dao Café. The owners said they were going to be in Toronto, and he did another face-to-face interview with them there. The owners then flew Saleh and Yana out to Ottawa. They came during the Tulip Festival, spent the weekend in Ottawa and liked how European and relaxing the city felt, he recalled.
"They showed us around the city from the finest of fine dining restaurants to your hole-in-the-wall restaurants," Saleh said.
He was offered the job.
"I cannot stress enough. I have never met strangers that have gone as far above and beyond as they have," Saleh said. "The way they approach me is the way my parents would, and I sincerely mean that . . . Their sheer kindness has been overwhelming. Since the moment they have met me, they have ensured I have everything to get my life back, from every single sense, whether it's personal, whether it's professional. And that's something."
The family settled in Ottawa as both Saleh and his wife joined the team at Dao Café.
"Every bit of it has been very much of a learning curve. The Canadian market, the Canadian workforce, adapting," Saleh stated.
Still just months into his new job and new home, Saleh continues to live out his passion by constantly perfecting unique pastry creations at Dao Café.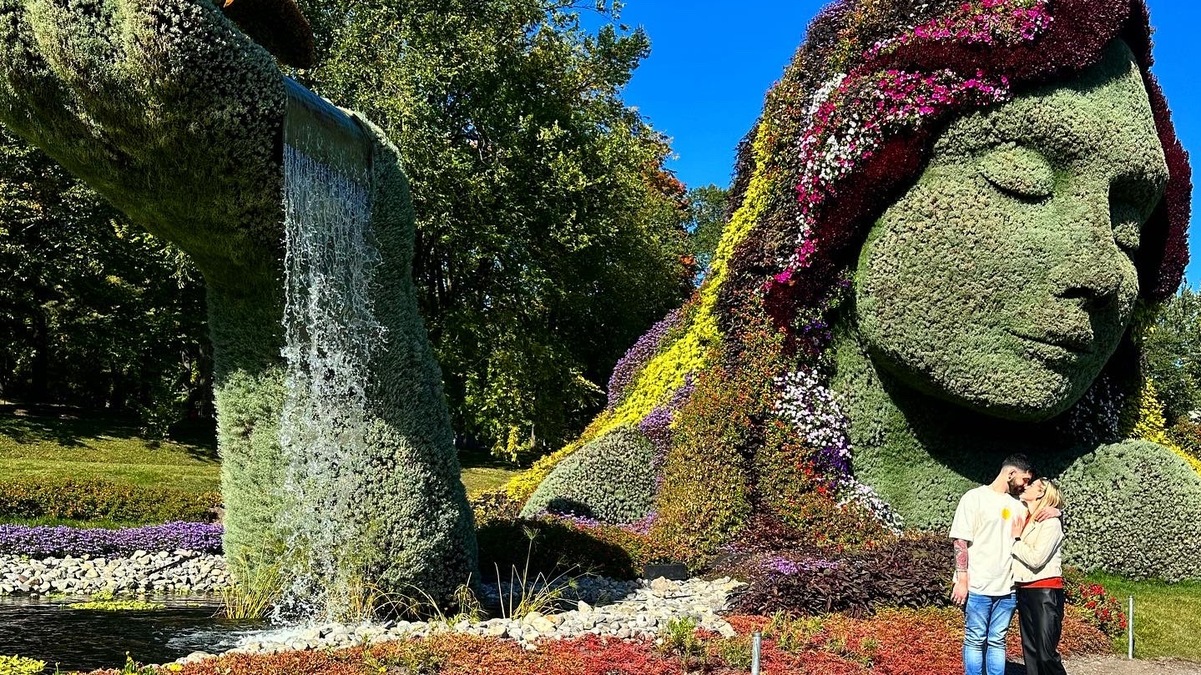 ---
More Stories