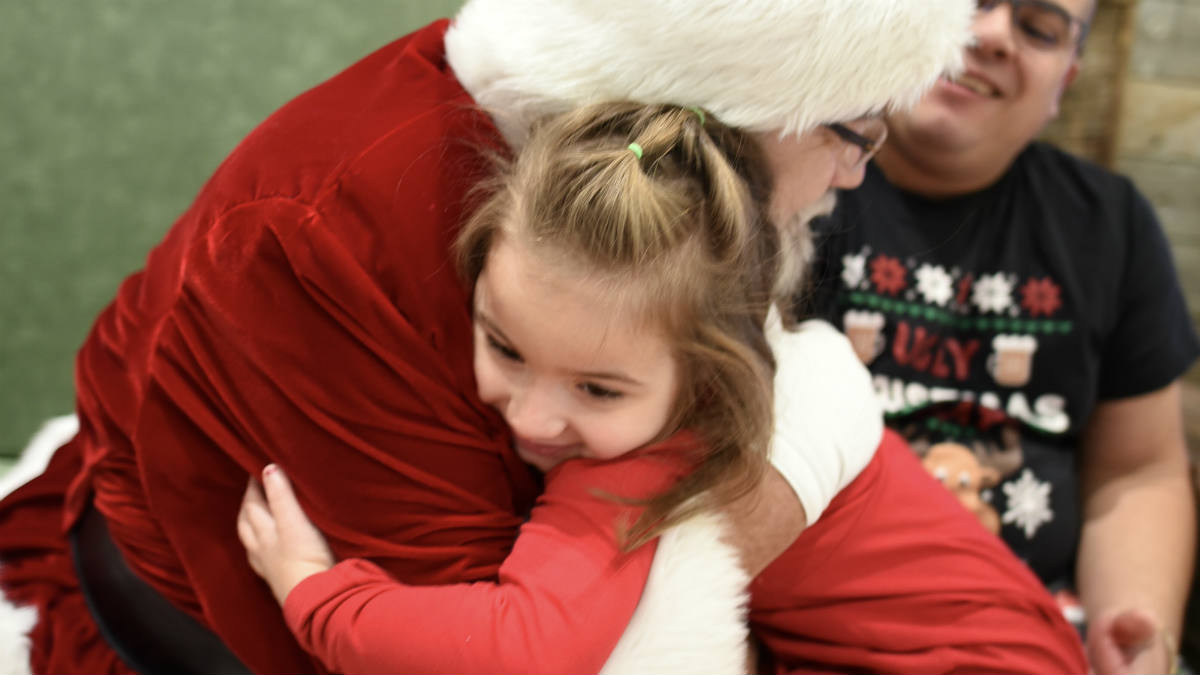 Busy lines, flashing cameras and jingling jingle bells.
Meeting Santa Claus can be stressful for anyone, but the sensory stimulation involved in such encounters can easily overwhelm children with autism.
QuickStart Autism, a charitable organization in Ottawa, is offering a solution this year with a "Sensory Santa" program that gives children "a quieter time and place" to greet the holly jolly man himself.
These low-stimulation meetings with Santa are specifically designated for children with autism. They get to meet Saint Nick and get their picture taken — without all the noise, crowds, and bright lights commonly associated seeing Santa in the midst of shopping mania.
This holiday season, six malls in Ottawa are hosting Sensory Santa events, also sometimes called "quiet" or "silent" Santa encounters.
QuickStart Autism sends volunteers to the participating malls and offers them support. Often, malls host Sensory Santa opportunities before any of the stores have opened.
Shannon MacDonald works at QuickStart Autism and helps coordinate the Sensory Santa program in Ottawa. She is also a mother to three children on the autism spectrum.
She said a quiet mall with no busy crowds means children with autism feel safe and don't become overstimulated.
"There's no bustling about," she said. "You can just have that quietness that the children need."
There were 15 scheduled times for Sensory Santa events in Ottawa this holiday season. The last one is set for 9 to 10:30 a.m. on Dec. 22 at Kanata's Hazeldean Mall, 300 Eagleson Rd.
MacDonald said the malls involved have been incredibly supportive.
"They are so all-in," she said. "This year, I really didn't have to reach out to them — they came to us."
Carolyn Picard brought her children with autism to a Sensory Santa event at Hazeldean Mall. Everything went smoothly, she said.
Picard said she's grateful to QuickStart Autism for Sensory Santa. She explained that it can be challenging to bring her kids to overly stimulating environments.
"If we go into very busy, noisy environments, things can escalate," she said. "In the past, it has resulted in people getting injuries and we've even been asked to leave certain areas."
But at Sensory Santa, parents don't have to worry.
"All the parents, all the volunteers, all the photographers and Santa understand things can go south really quick," said MacDonald.
With the support of staff, and the ability to take their time, Picard said her family got lots of great pictures.
"One of them even has my four-year-old, looking right up at Santa," she said.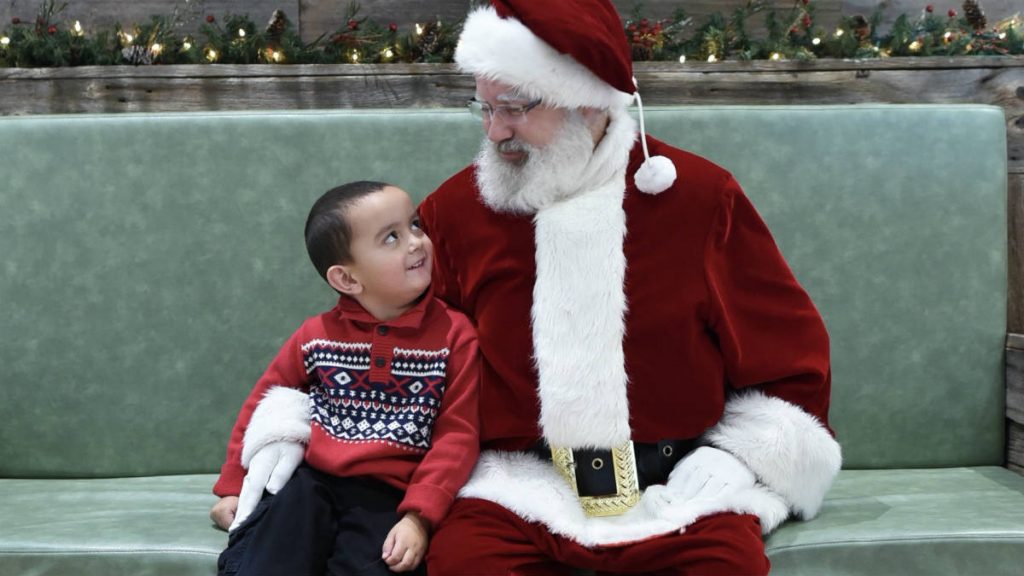 Natalie Castonguay is a mother to five children, three of them diagnosed with autism. She learned about the Sensory Santa opportunities in Ottawa during the holiday season from the QuickStart Autism Facebook page.
Now, it's a family tradition.
"It's the only way our family can visit Santa," she said. "Without it, our kids would melt down while waiting in the line."
Sensory-friendly visits with Saint Nick are becoming increasingly popular. In Canada, other organizations, such as Autism Speaks, are offering similar programs.
Autism Speaks helps malls such as the Toronto Eaton Centre and the Billings Bridge Shopping Centre in Ottawa host their own version of Sensory Santa.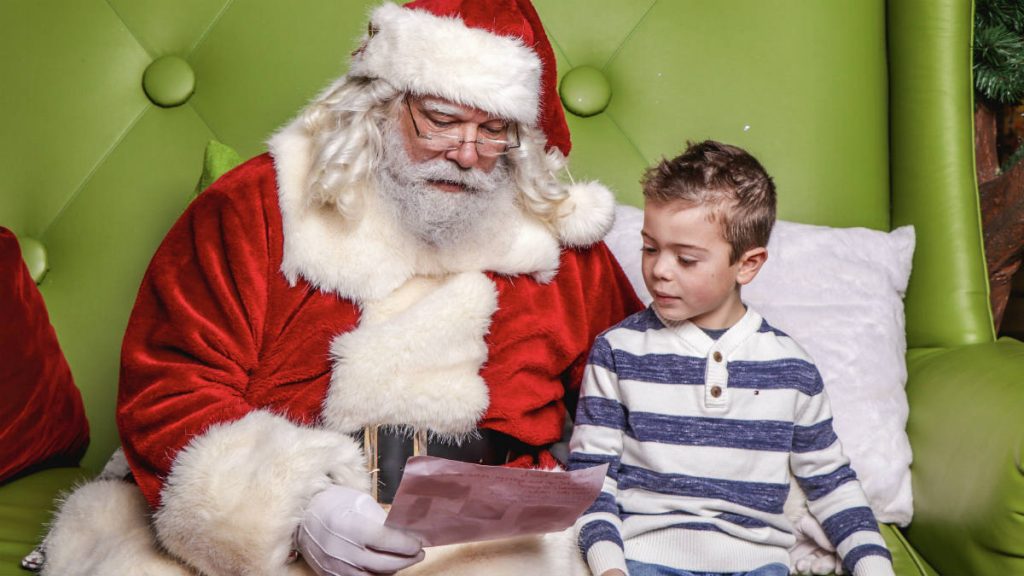 Calming sensory visits with the jolly man and his white beard are helping families create meaningful holiday memories.
"We're really thankful," said Castonguay. "It makes us feel like we're a normal family, who gets to do the same things as everyone else."