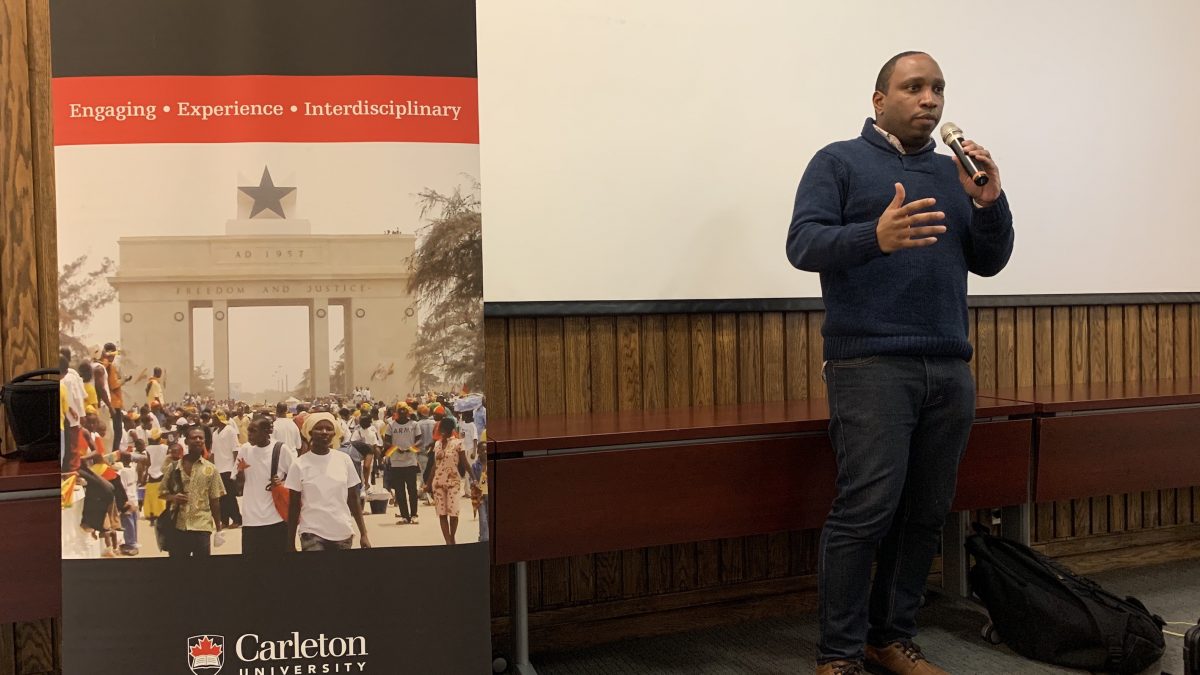 One Sunday morning in May, an Ottawa resident woke up to find the N-word spray-painted across her garage door. The hateful vandalism sparked racialized communities across Ottawa to call for municipal action.
Rideau-Rockcliffe Coun. Rawlson King, in whose ward the crime took place, listened. In fact, he said, the incident was an impetus behind a new anti-racism secretariat he proposed to Ottawa Council. Seven months later, council has approved the creation of the secretariat, with an initial budget of $100,000.
"[Community groups] wanted a unit that would target systemic racism by building an anti-racism approach into the way that city government develops policies, makes decisions, evaluates programs and monitors outcomes of specific policies, especially our equity and inclusion policies," King said.
The secretariat aims to reduce barriers to social, economic and political inclusion for visible minorities.
"That's the driving force: to dismantle the anti-black racism, Islamophobia, and anti-Semitism that is entrenched in institutions, policies and practices at the city," said King. He said individual actions, such as hate crimes, are symptoms of a bigger structural problem.
"It's often patterns of policies or practices put in place which create or perpetuate disadvantages for people."
Though its exact mandate is still to be confirmed, the secretariat's primary goal is to monitor and enforce existing inclusion policies at the municipal level, both inside city government and in the larger Ottawa community.
"We have those policies on the books, but we don't actually monitor them or measure them in terms of equality of opportunity for people and equality of outcome for people."
Ottawa has a small but growing visible minority population. In the 2016 census, about one in five people – 21.6 per cent of the city's population – identified as visible minority. This represented a population increase of 45,000 compared to 2011, according to Statistics Canada.
King told Global News the secretariat is loosely modelled on the five-year Anti-Black Racism Action Plan launched in Toronto in 2018 to confront systemic discrimination in that city. And it comes just a few months after the Trudeau government announced in June the creation of a federal anti-racism secretariat within the department of Canadian Heritage.
Before proposing a dedicated anti-racism unit committee in council, King consulted many groups, including the Canadian Anti-Hate Network and 613-819 Black Hub.
The new secretariat's goals will be determined in consultation with interested citizens and community groups.
"They know how they are experiencing issues when they are interfacing with the city," King said. "They have to be very clear on articulating what those issues are so that the secretariat can address them."
Vocal community members such as Richard Sharpe are already looking forward to the anti-racism secretariat. Sharpe is the founder of 613-819 Black Hub and does stakeholder engagement at Dream Legacy Foundation, a United Nations' team working towards supporting black and racialized communities nationally.
Sharpe said that black people face a lot of challenges in Canada, with employment equity being a major one.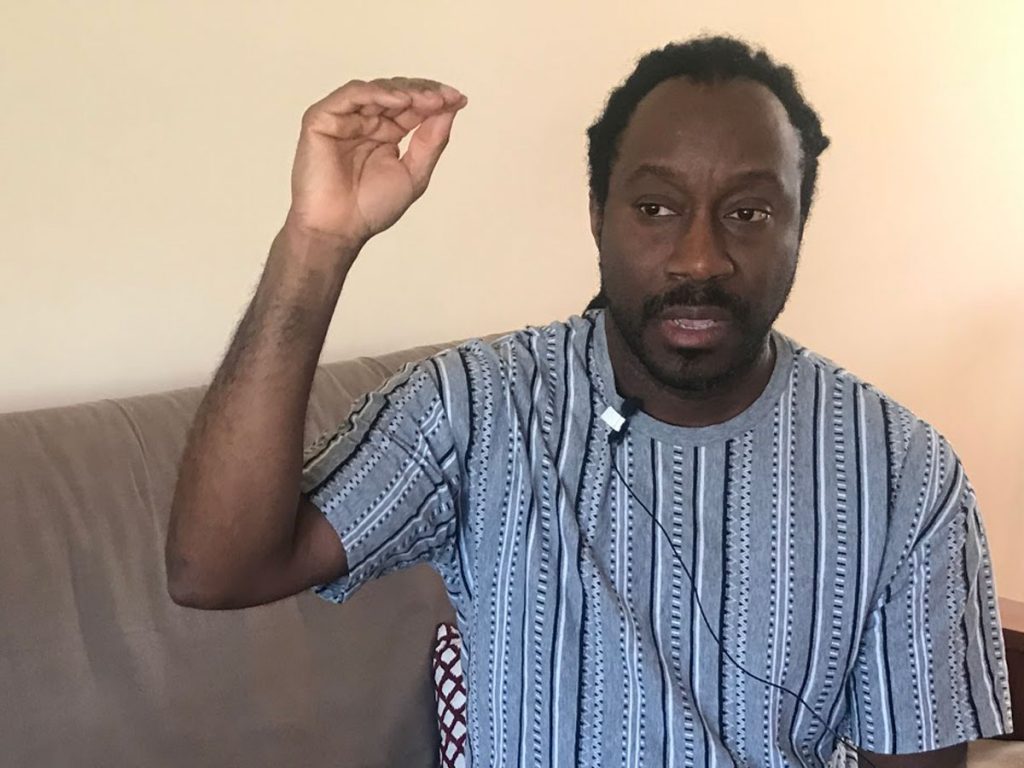 "Employment equity was created as a policy to encourage government institutions not to discriminate against blacks but they also put other visible minorities in there. Over 35 years or so, it did not benefit blacks," Sharpe said. He said white women and a few visible minorities, such as East Asians, have moved up in the system under this policy, but black people haven't. For example, he said, "within the federal public service there has never been a black deputy minister, someone that looks like me, that I could look up to and say I want to aspire to that one day."
Black employees are asking for their fair share of opportunities and to not be subjected to the kind of discrimination and harassment that their parents and grandparents experienced, he added.
Sharpe, who has been advocating for anti-racism initiatives and inclusion within the Ottawa Carleton District School Board, said that the anti-racism secretariat could link schools, police and municipal services as they try to relate better to black and other racialized citizens.
"Given the fact that there are so many black students that are basically pushed out of the school system and then go into society and don't have a lot of opportunities, or sometimes for socioeconomic reasons get into trouble, maybe there's ways that the secretariat can support the development of advice programming that link with what the school board is doing," Sharpe said.
In Toronto, nearly half of students suspended in the four-year period between 2011 and 2015 were black, CBC reports. The Ontario government is only just beginning to collect data on race as part of the province's new education equity action plan announced in 2017.
Sharpe has been pushing for the Ottawa-Carleton District School Board (OCDSB) to collect race-based data since his son was suspended in 2017 for challenging an incident he felt was racial profiling.
"Today, they are starting the data collection we have been fighting for to identify specifically what's happening to all our children, particularly black children, in the system," he told Capital Current reporters.
Amira Elghawaby, a founding board member of the Canadian Anti-Hate Network, is optimistic that the secretariat will lead the City of Ottawa in the right direction on issues of racism.
"I think it's important for public institutions like the City of Ottawa to identify that yes, there is a problem with racism in our community," she said.
Elghawaby hopes that one of the main outcomes of the secretariat will be an increase in representation of racialized groups at city hall.
"We need more representation," the longtime human rights advocate said. "How do we do that? By creating pathways for young people to see themselves actually looking for a career as city councillors, or working at city hall in other capacities."
One idea Elghawaby suggested was the introduction of a black youth fellowship at city hall, similar to the Muslim Youth Fellowship that exists in Toronto.
Vashti Darko, director of finance for the Carleton University Black Students Alliance, would welcome such opportunities for racialized youth like herself – especially if Coun. King were to lead the implementation of such a program.
"When you're trying to look for a job or to get involved in these institutions, there's a lot of nepotism," she said. "We can't get away from that."
"You need people on the inside that are able to connect you with the different people that you need to move up in that position. Having people that share the same experiences is really important because those are the people you network with."
University of Ottawa political science professor Caroline Andrew said she thinks the anti-racism secretariat should use its power to talk with different groups, develop strategies for mobilization and conduct outreach and consultation both within government and the community at large.
"I think [$100,000] is enough to get it started," she said. "During the first year if it shows its importance both to the city and to the community, I think they can certainly come back with specific projects and ask for a larger budget next year."
King said the secretariat is a "reflection of the growing importance of municipal politics." In recent years, an increasing number of cities are taking on files such as racism, putting more onus on city councillors to create a a shift.
"I think they have power to make clear to their electorate the possibilities for change," Andrew said. In particular, she said, this gives "enormous" moral support to city employees who are recent immigrants or part of the visible minority.
Andrew said this initiative is particularly important for the nation's capital.
"It's a major city of importance in Canada and that entails some responsibilities to make sure that it is behaving in the most effective way to keep improving the lives of the very diverse Canadian population, and the diverse population that we hope will continue to be increasingly diverse."
---
More Stories