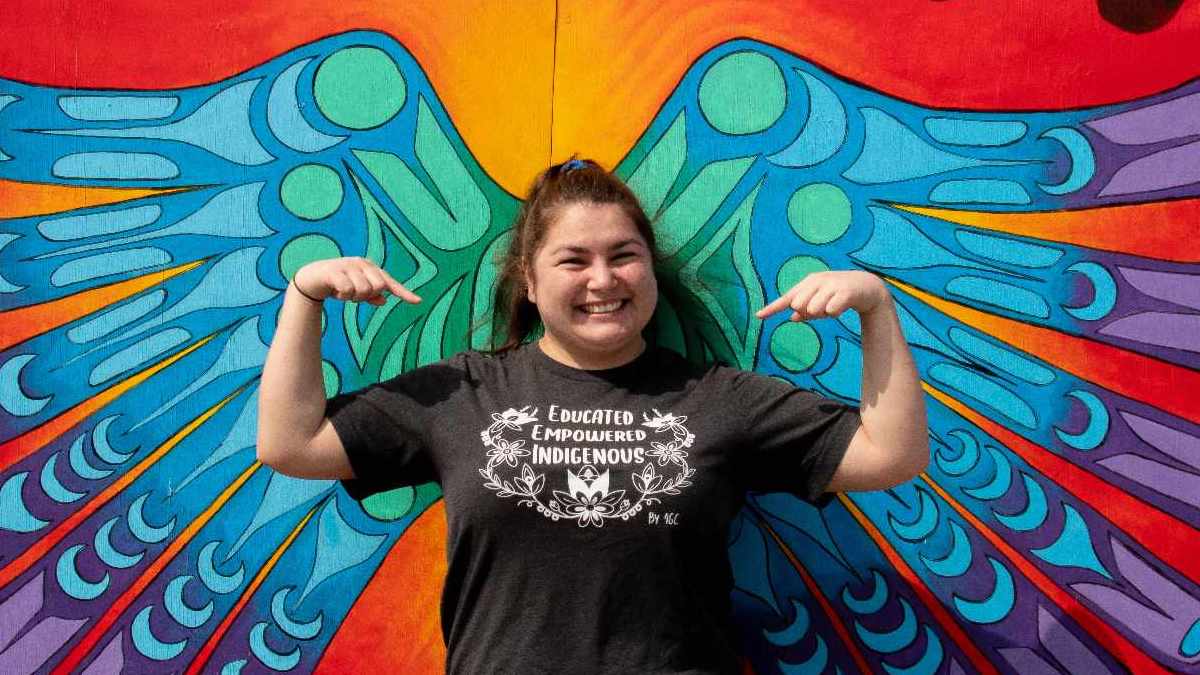 In a series of short profiles, Capital Current introduces difference-makers working hard to improve people's lives.
Who is she?
For Paula MacDonald access matters. The half Cree woman from Treaty 4 territory (covering parts of the Prairies) is a deaf Indigenous youth advocate.
"I had no language until I was seven years old … so really access is my main concern," she told Capital Current with the help of an American Sign Language (ASL) translator. MacDonald is a national youth representative for the Deaf Indigenous of Canada committee and the Canadian Association of the Deaf, where she is dedicated to improving accessibility to services for the deaf.
What is she known for in Ottawa?
In Ottawa, MacDonald is gaining recognition for her talks at the Kinàmàgawin Carleton University Symposium and in the Senate of Canada, where she has raised awareness about issues faced by deaf Indigenous people, particularly language deprivation. Her focus is on bridging information gaps. Next month, she will co-chair the first National Indigenous Deaf cultural gathering in Winnipeg.
What is her background?
MacDonald was adopted by a white family at a young age; before that, she had minimal communication because she had no language. "I couldn't communicate, so I felt isolated and alone growing up," she said. At seven, she attended the Sir James Whitney School for the Deaf in Belleville, Ont., where she learned ASL and connected to deaf culture. MacDonald was finally introduced to her Indigenous heritage through the Native American Students Association at the National Technical Institute for the Deaf at the Rochester Institute of Technology (RIT).
After earning her first degree at RIT, she majored in Indigenous studies at Carleton University while independently learning Plains Indigenous Sign Language, which is used by Indigenous communities across central Canada.
What do people say about her?
MacDonald is "a champion for deaf persons and First Nations people in Canada," said Sen. David M. Arnot during a June 7 meeting of the Standing Senate Committee on Indigenous Peoples. "I feel like you have opened a window into a world I have never been in," added Sen. Patti LaBoucane-Benson.
Fun fact about her:
MacDonald's recent involvement in the Masters Indigenous Games, an Indigenous sporting competition, reignited her passion for volleyball inspired by fellow Indigenous athletes. "It made me really want to get in sports again," she said. MacDonald said she is now determined to tryout for Team Canada's Women's Deaf Volleyball Team this year, with aspirations of competing in the Deaflympics.
---
More Stories