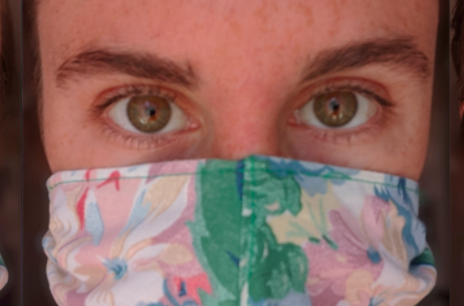 Ottawa City Council has followed up a public health order by passing a bylaw ordering the wearing of face masks in indoor public spaces.
The vote was 14 to eight, with dissenting councillors expressing concern that the fines accompanying the bylaw are too steep.
The fines would range from $200 for individuals to $400 for stores that break the bylaw, said the city's general manager of Emergency and Protective Services, Anthony Di Monte.
He said a motion to set fines at $40, put forward by Capital Coun. Shawn Menard, "the amount of the fine is a deterrent, that's a public safety thing."
Di Monte said bylaw officers will be trained to approach the "situation" with compassion, education, and a conversation, before handing out any fines.
"Tickets are a last resort," he said, adding that is the approach taken since the start of the pandemic.
There have been "more than 8,000 reports with less than one per cent ending in penalties," Di Monte said.
He said it's a "tool used sparingly and only when required" but necessary. "We don't have bylaws for the fun of it"
Di Monte, along with the Ottawa Medical Officer of Health, Dr. Vera Etches, filed a report on June. 10, outlining a rationale for why the mask bylaw should come into effect immediately following today's vote.
Etches told council that "public readiness" was an essential component in any public health initiative.
She added that there is emerging data to support the belief that the use of masks is effective in helping prevent the spread of COVID-19.
The eight councillors who voted to reduce the fine had felt in general that fines are detrimental to those who could not afford to pay.
Di Monte said there needs to be a deterrent.
He gave the example of a "belligerent individual in a bar" refusing to wear his mask (when not seated), "$40 would not be a disincentive at all, as a matter of fact," it would be less than the parking ticket he received on his car outside.
Currently, the minimum fine amount for any kind of ticket in the city is $50.
Ottawa Mayor Jim Watson opened the debate by saying there are four places people can find free masks: through the United Way; the city's human needs task force; social service offices and from Ottawa Public Health.
Councillors Jeff Leiper and Catherine McKenney also expressed concern that mandatory masks might also affect racialized communities adversely.
Another issue raised by many councillors: exemptions, and questions surrounding the safety of individuals who are exempt.
Those exempt from wearing a mask in enclosed spaces include:
Children under 2 years of age
People with medical conditions that inhibit them from wearing a mask
Individuals who can not remove and put on the mask themselves
People who are deaf or hearing impaired who read lips to aid in communication
Those that are taking other precautions such as being behind a plexi-glass barrier.
Enclosed spaces exempt from enforcing mask-wearing are child-care centres and schools, both of which are governed under provincial legislation.
Council will revisit the bylaw on Aug. 26. Lifting the bylaw would assessed by case rate; how the community responds and how well people are responding to masks. Ottawa Public Health reported one new case of COVID-19 raising the city's total to 2,167. The death toll remains at 263.
"I could see recommending mask use beyond the return to school to facilitate the return to school for children five days a week," said Dr. Etches, an issue top of mind for many parents across Ontario.
---
More Stories