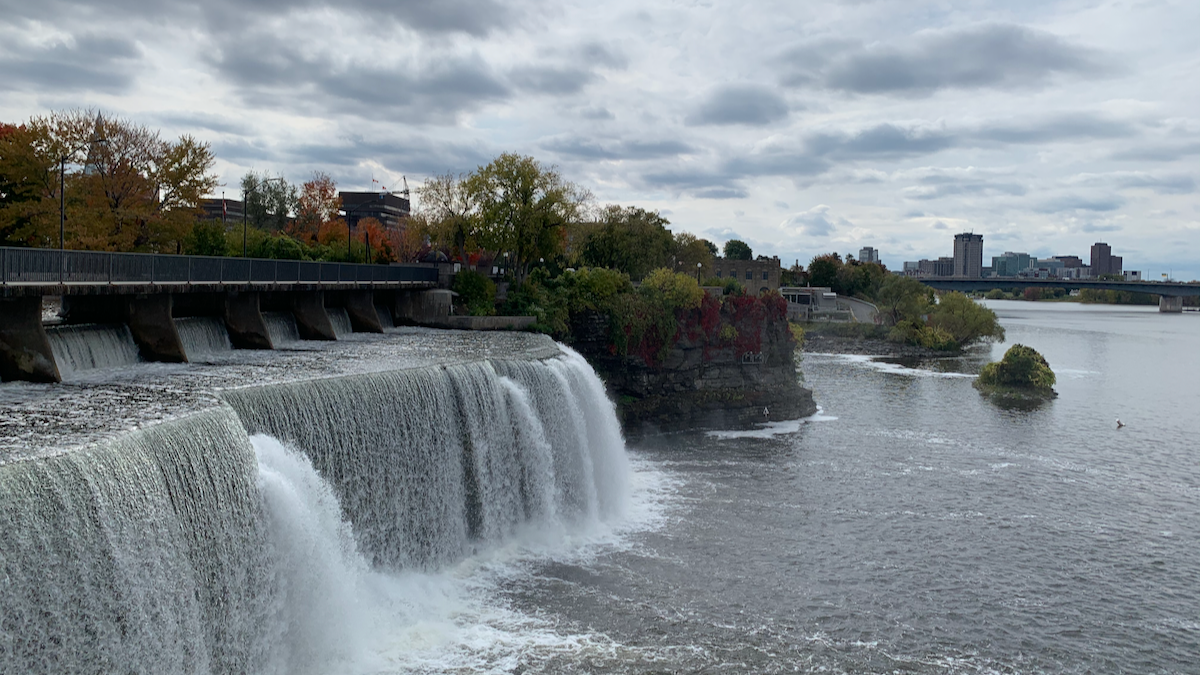 As a thick haze lies over the city from forest fires in northwestern Ontario, Canada's capital is developing a new strategy to tackle climate change.
The city is building a Climate Change Mater Plan to combat rising temperatures that is says will take "unprecedented, collective action to transition Ottawa to a clean, renewable, resilient city by 2050," said Julia Robinson, Project Manager, Environmental Program.
Online survey responses from residents and businesses, which were available until July 31, will help to form the City's Climate Resiliency Strategy. Questions included how climate change is affecting respondents' communities, what they are most concerned about, what they are doing and what can be done about climate change in Ottawa. The survey received about 450 responses.
For Minaëlle Green, co-president of the uOttawa Climate Crisis Coalition, she believes heavy rainfall will be one of the biggest threats to the community.
In 2017, heavy rainfall and quickly rising water levels were declared the "flood of the century". Just two years later, the Ottawa River rose 30 centimetres above peak 2017 flood levels.
Flood risk was one of three top concerns expressed by respondents (71 per cent) to the survey. The top concern (78 per cent) focused on the increasing numbers and lengths of heat waves. About 73 per cent of respondents expressed concern about changes in the natural environment.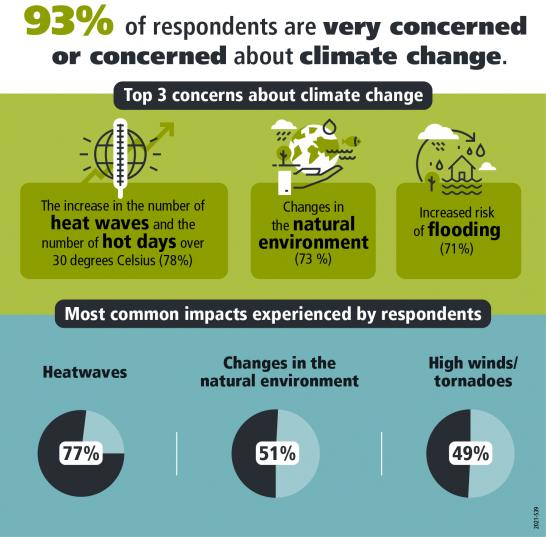 "On top of that, it saddens me to see decreasing amounts of wildlife as the climate crisis worsens," Green added.
The city's strategy outlines projections for what temperature, rain and snow, and extreme weather events will look like in Ottawa in 2050 on the climate course the city is currently on. This includes an average temperature increase of 3.2 C; a precipitation increase of eight per cent in fall, winter and spring; and favourable conditions for ice storms, wind gusts, drought and wildfires.
The Climate Vulnerability and Risk Assessment is expected to be completed in 2022. The final document will priorize action to be taken. The Strategy and Action Plan is then expected to be completed in 2023. It will include recommendations on reducing climate impacts and adapting to climate conditions.
"The city is taking a 'learning while doing' approach, which means that actions will be taken to reduce climate risks while the overall strategy is being developed," said Robinson
Green said she thinks the strategy is important as it will prepare the city for more extreme weather events. However, she added she believes that the strategy focuses too much on adapting to climate change and not what we can do to reduce our impact.
"After all, if we can drastically reduce our emissions now, this strategy might not be necessary for the future," she said.
The Climate Resiliency Strategy builds upon the city's Energy Evolution plan which outlines measures the city must take to reach zero greenhouse gas emissions by 2050. Three major ways the city is looking to reach this goal are through electric vehicles, energy-efficient homes and composting.
The federal government, as well as international summits, also use the year 2050 as a marker for net-zero emissions. The Paris Agreement, signed in 2016, stated that achieving net-zero emissions by 2050 would keep warming to 1.5 C above preindustrial levels.
The sooner the better
However, some say that 2050 is too late. Green said she would like to see Ottawa reaching net zero closer to 2030.
"The sooner we decrease our greenhouse gas emissions, the less impact there will be on the residents and environment," she added.
Recently climate policies have focused on larger infrastructures and corporations. But Green and Robinson stress that it is important for individuals to remember that their choices also have an impact.
"At the City level, this means considering climate change in all our decisions and addressing our greatest risks, and for all residents, this means taking continued steps to protect our homes, families, businesses and community," said Robinson.
"When it comes to the climate, nothing is ever enough," Green said. "This is a good start, but Ottawa needs to continue creating strict climate policies. Residents need to take individual action and start reducing their own environmental footprint, whether by switching to electric vehicles, making our homes more energy efficient, or reducing our consumption of animal products."
---
More Stories