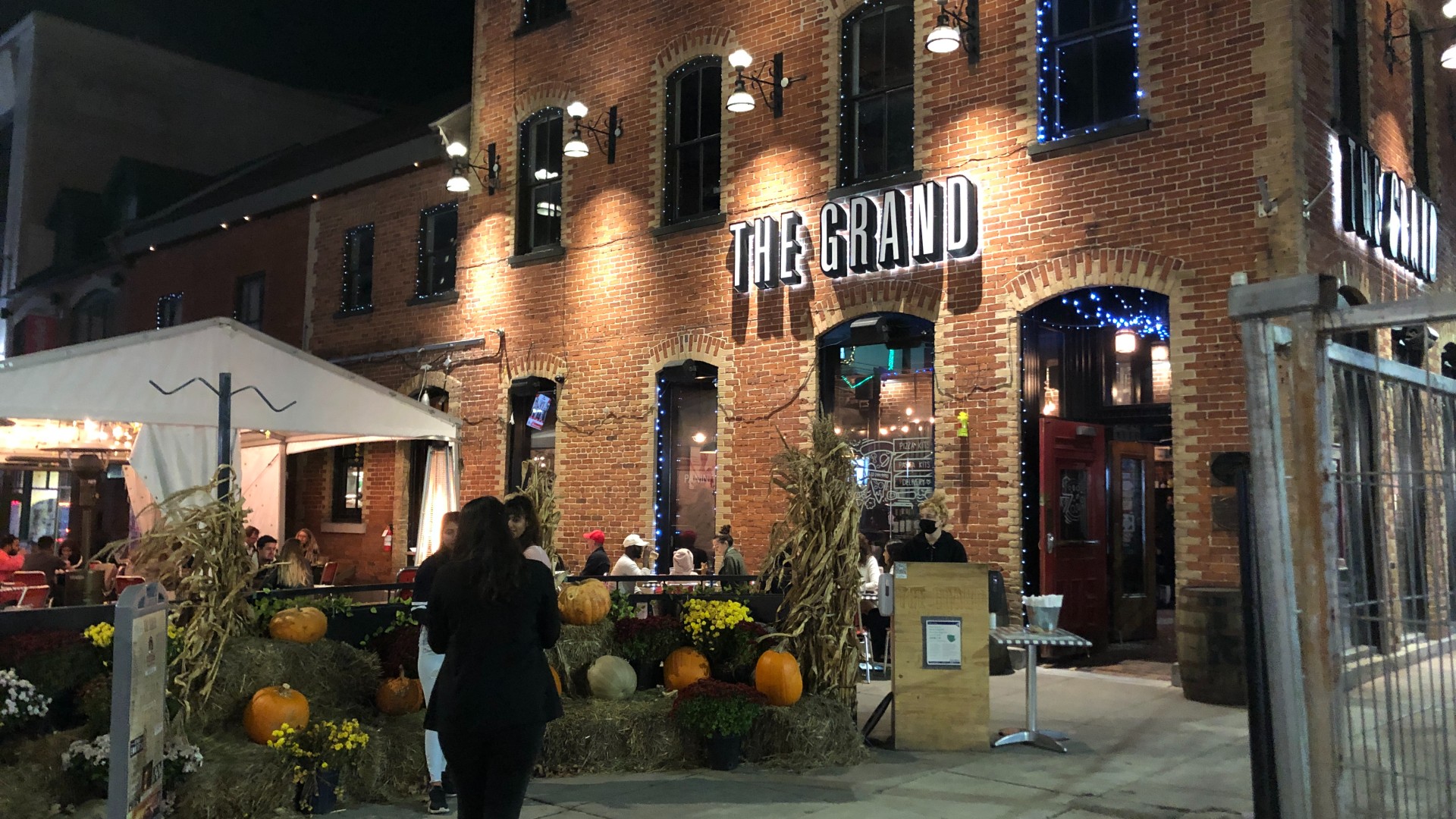 As struggling restaurants brace for a winter of pandemic restrictions certain to curtail customer traffic, the City of Ottawa is exploring ways to help keep businesses afloat during the COVID-19 crisis. 
At a Nov. 2 transportation committee meeting, councillors voted to waive patio fees until next year and to allow restaurants in Business Improvement Areas to apply for road closures until April.
Usually, restaurants with patios are charged a fee according to the square footage of the outdoor seating area on city property. The waived fees are expected to save businesses across the city more than $250,000. 
The committee's decision to waive patio fees requires confirmation during the city's 2021 budget deliberations which resume this Wednesday. 
Court Curry, manager of right-of-way issues in the city's heritage and urban design services department, said the revenue loss is expected to be covered under the province's COVID-19 funding plan for municipalities. The motion passed days before Ontario allowed gyms, movie theatres and restaurants to reopen as Ottawa moved into the orange zone.
With cold weather setting in, patios across the city have been dotted with tent-like, semi-enclosed areas for outdoor dining with heaters.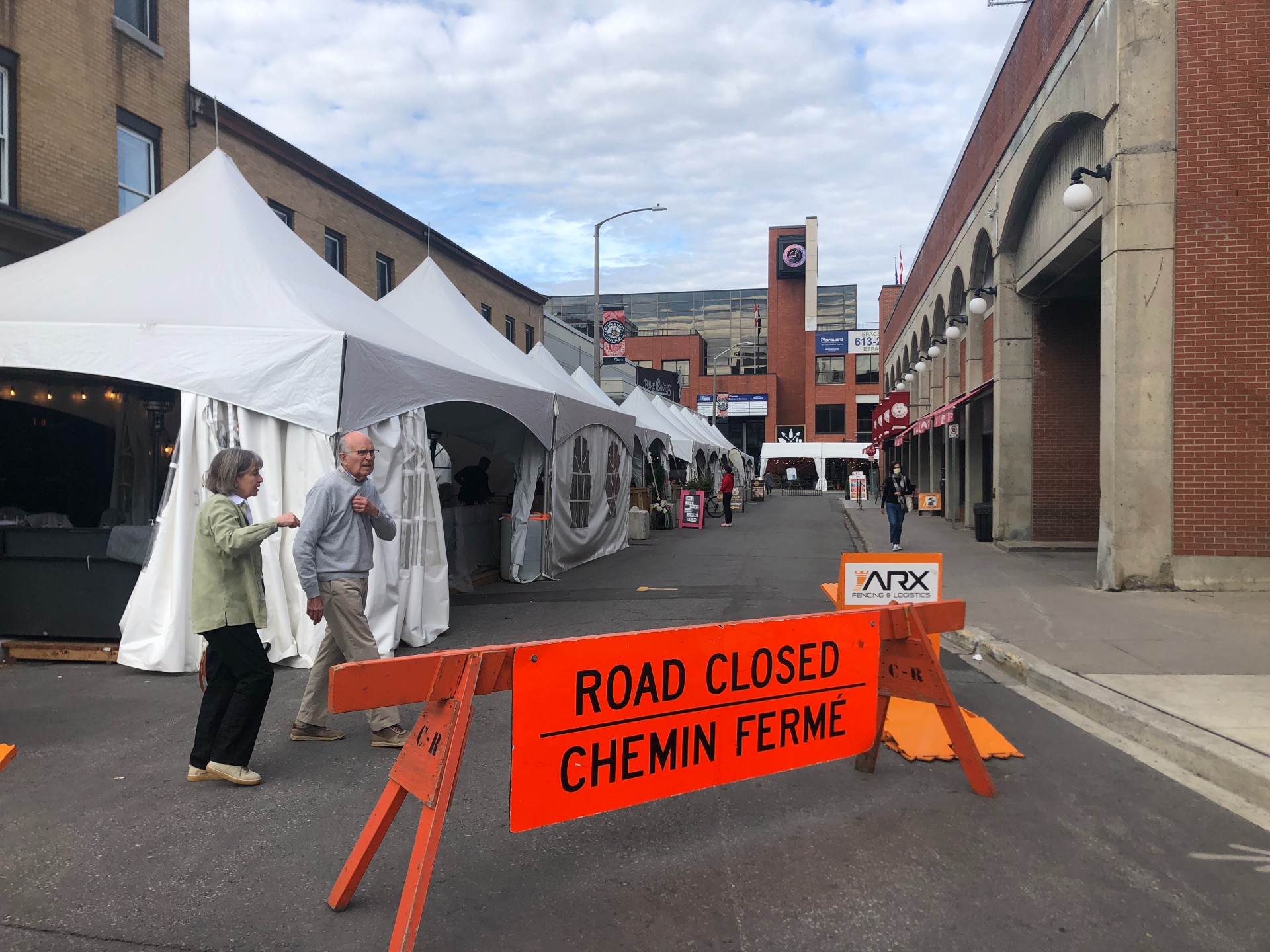 The new health regulations allow for restaurants to seat up to 50 people indoors, regardless of the size of the business, as long as social distancing can be maintained.
Although indoor dining is permitted in Ottawa, Jamie Love, owner of Back to Brooklyn on Clarence Street, said patios have been critical in allowing for more diners and additional revenue.
"With the social distancing that they're basing everything on, we'd only put maybe a maximum of 20 people in our place, so there would be no point in even keeping those doors open if we didn't have everybody," said Love.
The transportation committee also passed a motion allocating $150,000 to help support economic activity in Business Improvement Areas during the winter months. 
There are 19 BIAs in the city. They are represented by the Ottawa Coalition of Business Improvement Areas, an umbrella organization that includes more than 6,000 businesses and owners employing about 120,000 people in the capital. 
Rebecca Palmer, executive director of OCOBIA, said she is working to find alternatives to patios for restaurants that are unable to have one. 
"We are looking, how can we help our businesses?" she said. "Should they not be able to have indoor dining and require an outdoor space for many of our businesses, it will be takeout services. Those who don't have a patio space or any space to have a cafe-style seating, with the take-away services, we can also help them find ways to make it more feasible, and more affordable for them."
Lalia Gibbons, the city's director of road services and parking, said that while the city does not yet have a framework for how the $150,000 will be spread among BIAs, any plans will be best fit to the needs of the various retail districts.
"We are going to be working closely with the local businesses and BIAs to ensure that we have a safe and sustainable winter operations plan in place," Gibbons said after the Nov. 2 committee meeting. "If it means adjusting how things are set up so that we can allow for safe travel, we'll work with each of the areas individually to make sure we have something in place that is both safe and sustainable for the winter months."
John Borsten, the co-owner of the Grand Pizzeria and Bar in the ByWard Market, said that while the city has been helpful in allowing his business to expand its patio without paying fees, there is an unavoidable problem on the horizon. 
"There's not much the city can do with the weather that's coming," said Borsten. "I have other patios and the cost of heating with propane is very expensive, and you have to keep two flaps open on the patio tents.
"It's very, very expensive and it's not even cold yet," he added. "So when it's -10C, and it's going to be, I don't think we're going to be doing patio dining."
While the city may not be able to cover the cost of heating patios, Gibbons said a portion of the cost of snow clearing would be paid for by the city after Coun. Laura Dudas expressed concern the expense might be too much for businesses this year given the array of financial challenges they already face.
"It will be a cost on both parties. It really is going to depend on the location — each plan is really going to be site specific," she said. "We certainly will be meeting with each of the businesses who want to sustain the outdoor patio or retail space through the winter months and work with them on best solutions."
Both Borsten and Palmer emphasized the importance of local residents supporting Ottawa businesses by shopping more locally and less at chain stores such as WalMart or shopping online via Amazon and other non-local e-commerce sites.
"We're at an interesting point where if our communities do not support local one way or another, now we are at the risk of losing local," said Palmer. "And I don't want to imagine a world where the only place I can shop is Amazon or WalMart. I'd like to be able to go and enjoy the amazing neighbourhoods like Westboro and Byward Market and the Glebe."