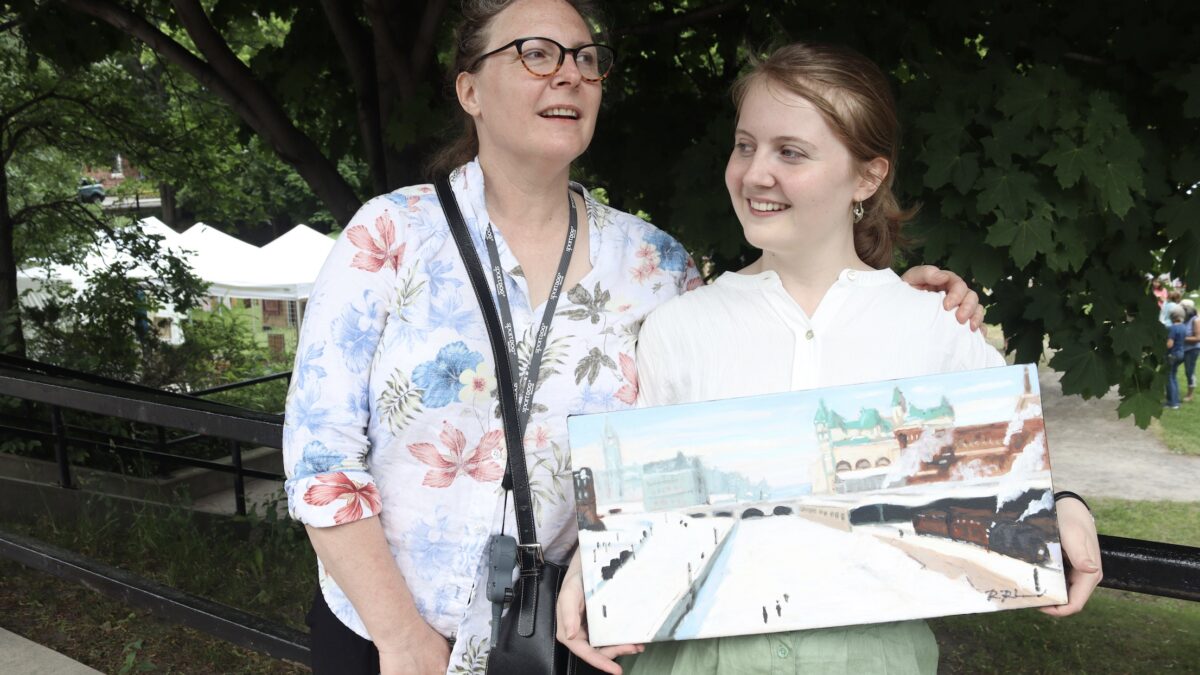 Ottawa's biggest art festival was back for its 31st year following several cancellations and major leadership changes during the pandemic.
Thousands of Ottawa residents passed through Glebe Central Park on the June 10-11 weekend to attend the New Art Festival, an annual event that invites multi-disciplinary artists from across the country to showcase and sell paintings, pottery, jewellery and other crafts.
It was founded in the early 1990s by Bhat Boy, a painter who moved to Ottawa from Toronto after graduating from the Ontario College of Art and Design. He was struggling to get his art into traditional galleries, so he decided to bring together about 25 artists and host the first event in the park.
Bhat Boy said the original display was small enough to form a circle around one of the park's large trees, but it was a great opportunity to meet people in the community.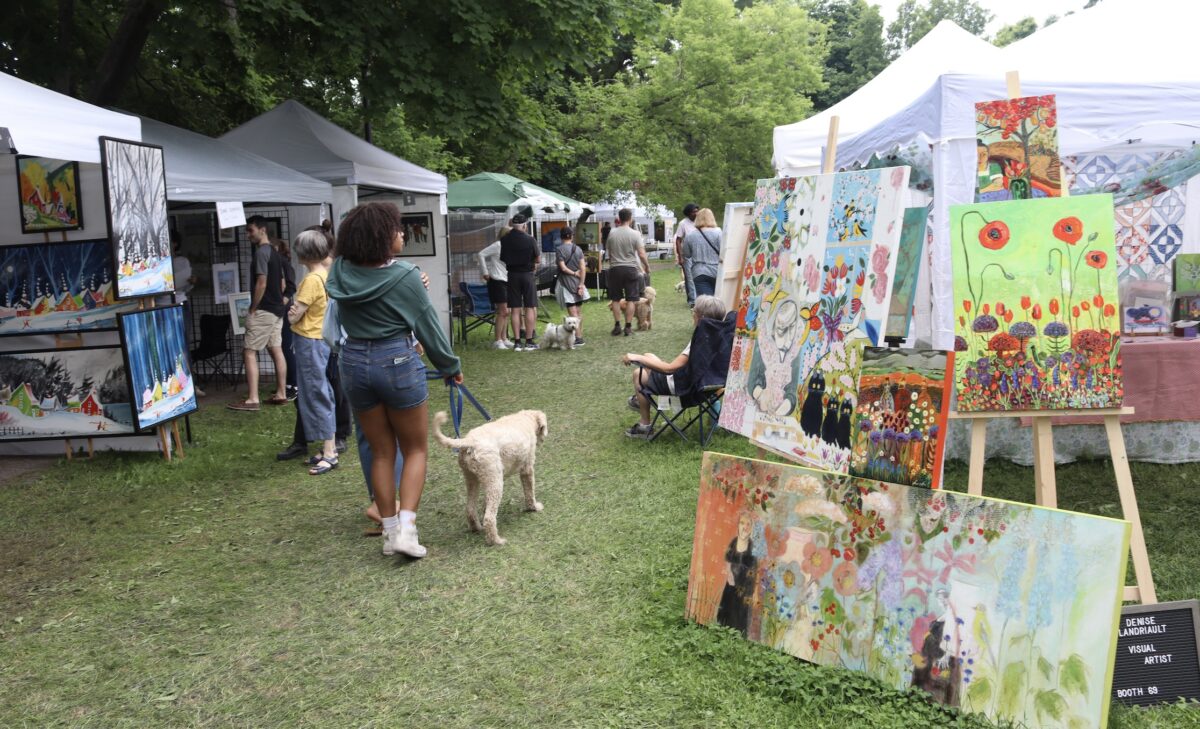 "An important part of the concept was that I wanted to meet other artists. I felt really isolated – I was living with my mom, I had just finished school – so that's why I created the first one," Bhat Boy recalled.
The festival now boasts over 150 artists each year, and its booths crowd the park's main walkways and wrap around the pond. The festival eventually became too big for Bhat Boy to manage alongside his local and international art showcases, so he stepped back from his leadership position in the 2010s.
In 2022, however, Bhat Boy received an urgent email from the festival organizers. Three key board members were stepping down, and they needed an immediate replacement. In alignment with his superhero artist persona, Bhat Boy became treasurer to save the festival.
"I think they really burnt out during the pandemic," he said. "One year they cancelled, then another year they did all the work and then they had to refund everyone."
Painter Ross Rheaume, a 17-year festival veteran, also stepped in as president. Rheaume said the reputation of the event and its approachable environment serve both small artists and the general population well.
"The festival was too important to let die, honestly. I just thought, 'This is the centrepiece of the artistic community in Ottawa, so I'll sign on and we'll see how it goes.' "

— Ross Rheaume, painter and president of New Art Festival
People who would never have considered going into an art gallery, said Rheaume, get the chance to talk one-on-one with artists. This allows them to make genuine connections and become more emotionally invested in art, which he said was an experience worth saving.
"The festival was too important to let die, honestly. I just thought, 'This is the centrepiece of the artistic community in Ottawa, so I'll sign on and we'll see how it goes,'" Rheaume said, adding that 2023 likely had the highest attendance in the festival's history.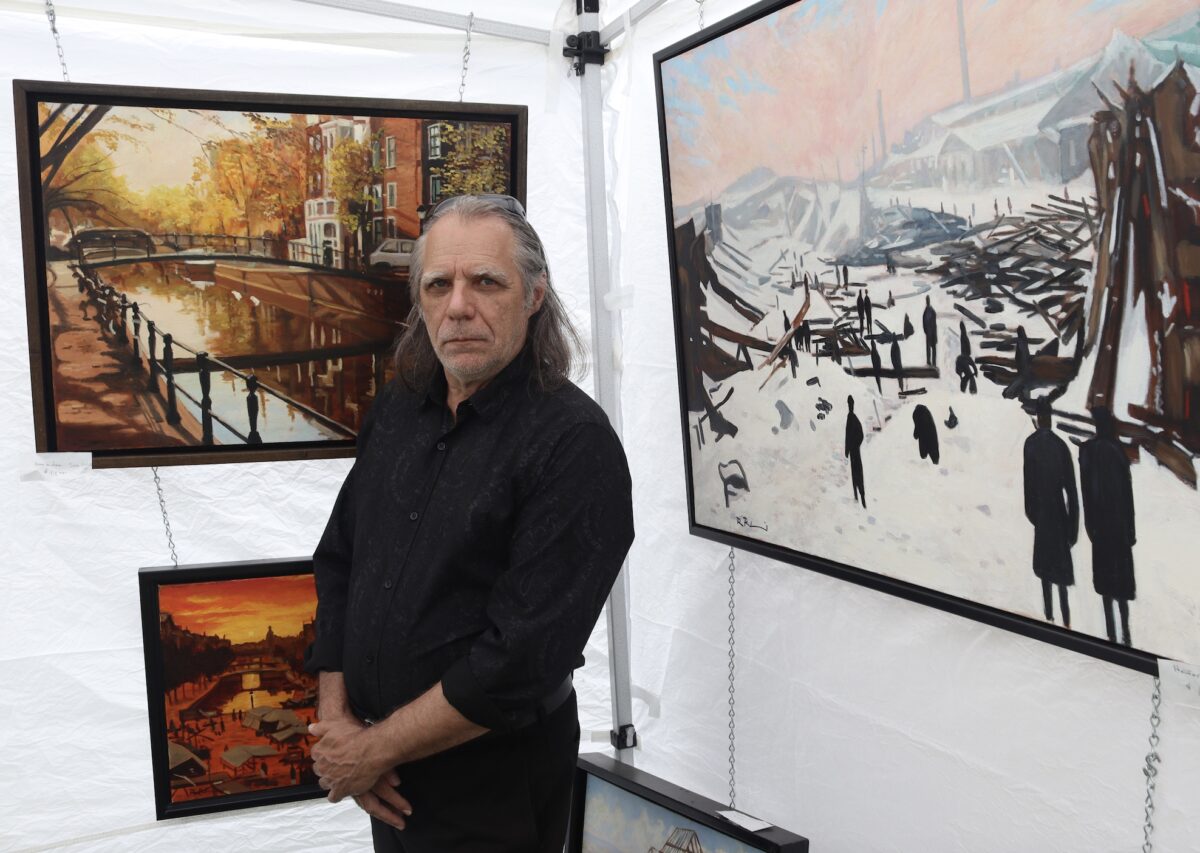 Since the festival doesn't take commissions, Rheaume added that viewers can also purchase art for less than in a formal gallery.
These are the main reasons Lisa Drouillard and her daughter Olive Nugent prefer New Art Festival over the handful of art shows they visit every year. Drouillard has been attending the festival for at least five years to support her potter friends, and she said each time she walks away with at least one new work of art.
"It's very hard to leave empty-handed for this show. For the others, easy to leave empty-handed," she said.
This year, Drouillard and Nugent purchased a painting from Rheaume that depicts a train driving along an old, snowy Rideau Canal. Nugent said she's interested in Ottawa's transit history, so hearing about Rheaume's artistic process resonated with her and made the painting special.
"Being able to see the ways that these landscapes have changed with Ottawa's approach to its public and intercity transit always draws me in subject-wise," Nugent said. "I was really struck especially by the way he described his research and development process. He takes his archival research very seriously and he draws a lot from different source images."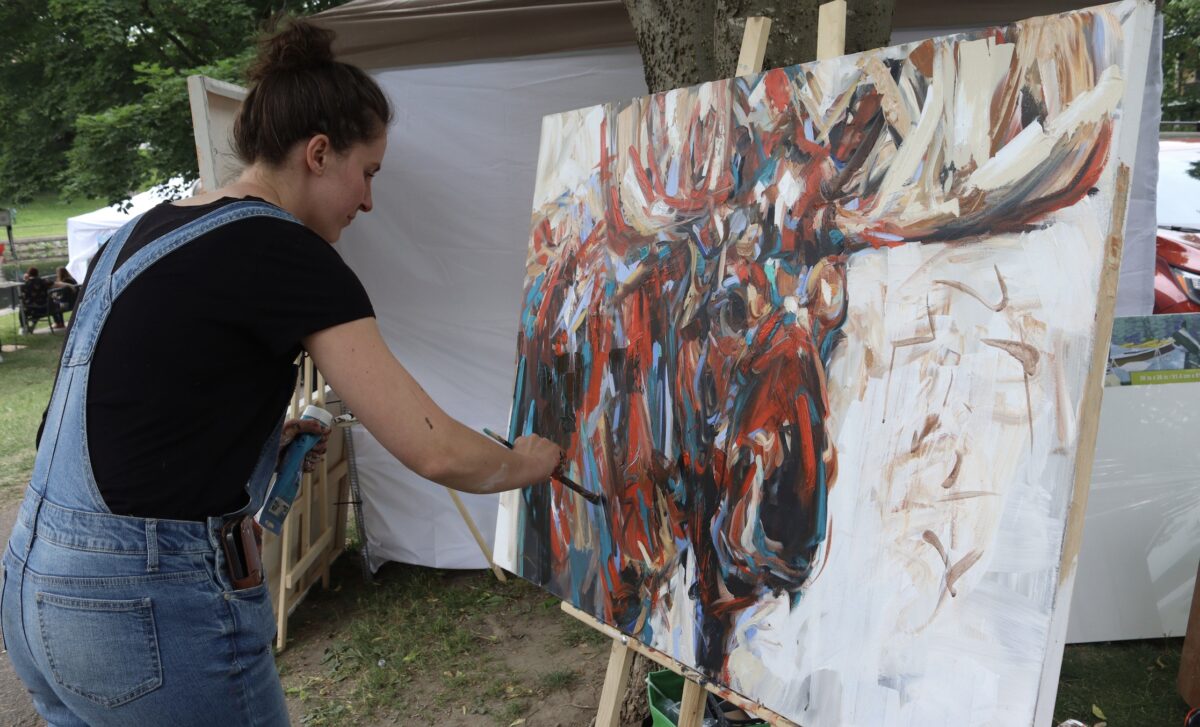 New Art Festival was sponsored by various arts organizations in Ottawa, including the Ottawa Art Gallery, Tucker's Pottery Supplies Inc. and the School of Photographic Arts: Ottawa. Each sponsor gave an award to a featured artist. Linda Jones, for example, won Goldart Jewellery Studio's best jewellery award.
Jones calls herself an introverted artist. Commissions creatively limit her, she said, because it turns jewellery-making into more of a job than a hobby, and she prefers being able to make what comes to her mind. But selling jewellery at the festival means she needs to catch the attention of viewers, which she said requires a concentrated effort that pulls her out of her comfort zone.
Though she's displayed her jewellery at the event for the last 15 years, this was her first time winning the award, an experience that she said was very validating.
"To have somebody from Goldart recognize my work in such a way was just amazing," Jones said. "I'm pretty sure my feet didn't touch the ground for a few hours after that."
Bhat Boy said New Art Festival is now far bigger than he would have expected 30 years ago. He expects to organize the festival for a few years longer, but he knows he'll be showcasing art in the park every year for the rest of his life.
"The whole thing is so much larger than me now," he said. "It's its own beast."
---
More Stories