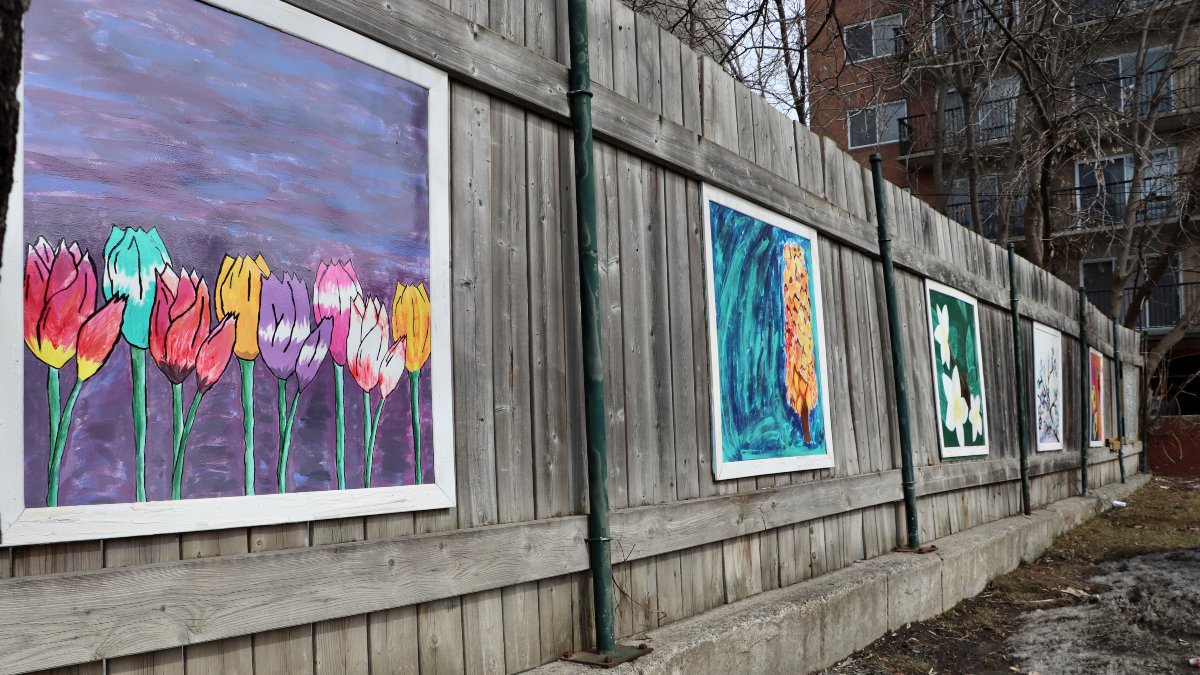 ---
Paint It Up! Ottawa, an arts program jointly funded by the City of Ottawa and Crime Prevention Ottawa to encourage youth-led mural projects, is gearing up for its first full-year venture during the pandemic.
The program was introduced in 2010 as a way for the city to combat illegal graffiti and tagging by allowing youth groups to apply for funding and paint murals in heavily graffitied locations.
In this year's program, both organizations have made several changes to ensure the safety of its participants, said Nancy Worsfold, executive director of Crime Prevention Ottawa.
"Last year, we launched the program a little before the pandemic was declared, and we had to change course midstream," she said.
"This year, given we're going into it knowing it's going to be a totally COVID year, we're able to provide participants with more resources."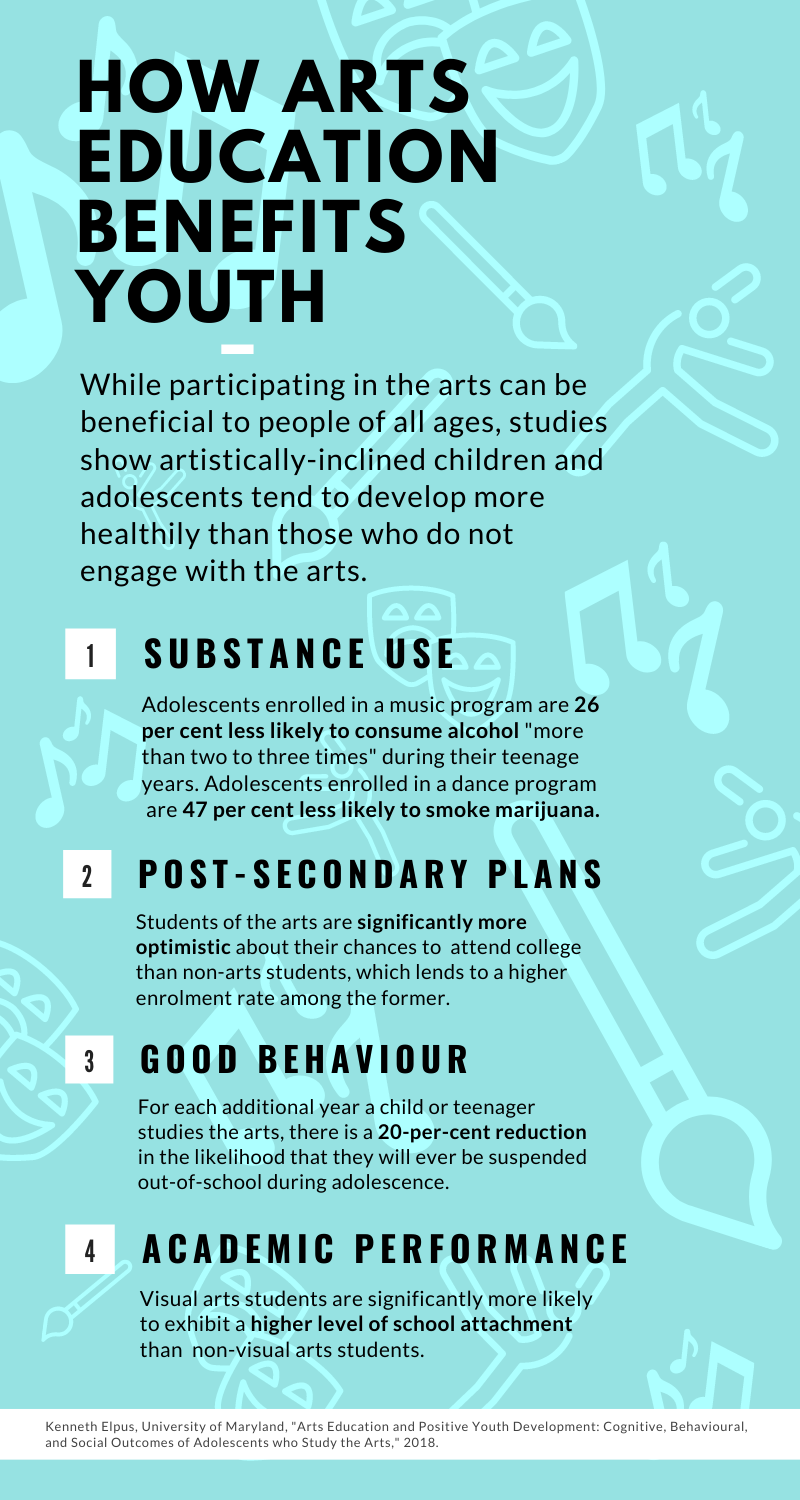 While COVID-19 safety requirements were included in the contracts for last year's participants, Worsfold said this year's pandemic-related protocols are much more extensive, focusing specifically on education surrounding the virus before, during and after the projects are completed.
"This year," she said, "we've actually changed the application form to make mention of pandemic safety, so it appears even before signing the contract. We've also created an information sheet, which is available on our website."
The information sheet includes a variety of city-approved sources on how to avoid transmission of COVID-19. It also provides advice on how participants can adapt traditional aspects of the program — such as unveiling ceremonies — to a virtual platform.
Rena Upitis, a professor of arts education at Queen's University, said it is essential that programs like Paint It Up! be adapted for a "COVID world" for the sake of youth development, rather than cast aside.
"There's lots of studies that tell us that students who are engaged in the arts are more likely to avoid risky behaviours, they're more likely to better develop socially," she said.
"By participating in these 'extracurriculars' — if you can even call them that, since there is so much evidence that they are just as important as academic studies — young people are setting themselves up for success in all aspects of life."
Malik Ayass, executive director of the Door Youth Centre in Centretown, took part in overseeing one of the three Paint It Up! projects last year. He said the city's effort in ensuring the program continues is especially important for disadvantaged youth who may not have access to any other enrichment activities during the summer.
"These funding programs give youth an opportunity to express themselves through art, but it also provides them a way to develop job readiness, in a sense," he said.
"Each of the students was given an honorarium and they loved being able to participate. They were able to create these beautiful (paintings), but also were able to earn money at a time when there really were not many jobs available."
The mural, "Flower of Asia," saw about a dozen high school students participate in creating individual paintings of flowers indigenous to East Asia for a city parking lot near the Chinatown archway, just west of Bronson and Somerset avenues.
Just beyond the entrance of the parking lot the paintings are evenly spread out along the lot's back fence. On a busy day, one can see a glimpse of them just beyond the parked cars. On a non-busy day, the vibrant colours of the flowers are impossible to miss.
More striking: there's no graffiti in sight.
Adapting the project to something that didn't require all the students to be together at the same time, said Ayass, was essential to ensure their safety and the continuation of the program.
"The city gave us extra funding to provide the youth with (personal protective equipment), which was excellent," he said. "But making sure the mural was something students could do separately helped maintain social distancing (protocols) even better."
Ayass hopes the success of the centre's mural will show other organizations that programs like Paint It Up! can continue safely during the COVID-19 pandemic, especially with the extra guidelines the city and Crime Prevention Ottawa have provided this year.
"We're all exhausted with this pandemic, and we of course want to go back to the norm — but we can't," he said.
"So we just have to pivot a bit, and it's possible to pivot — it's necessary to pivot — because youth need these opportunities to try and deal with that exhaustion just like anyone else."
Upitis says art has been a key way for many people  of all ages to deal with the restrictions and isolation of the pandemic.
The arts are "where we went to cope with a pandemic — making YouTube videos, creating art installations. That's where we all went and, I think, where we'll all continue to go."
---
---
More Stories