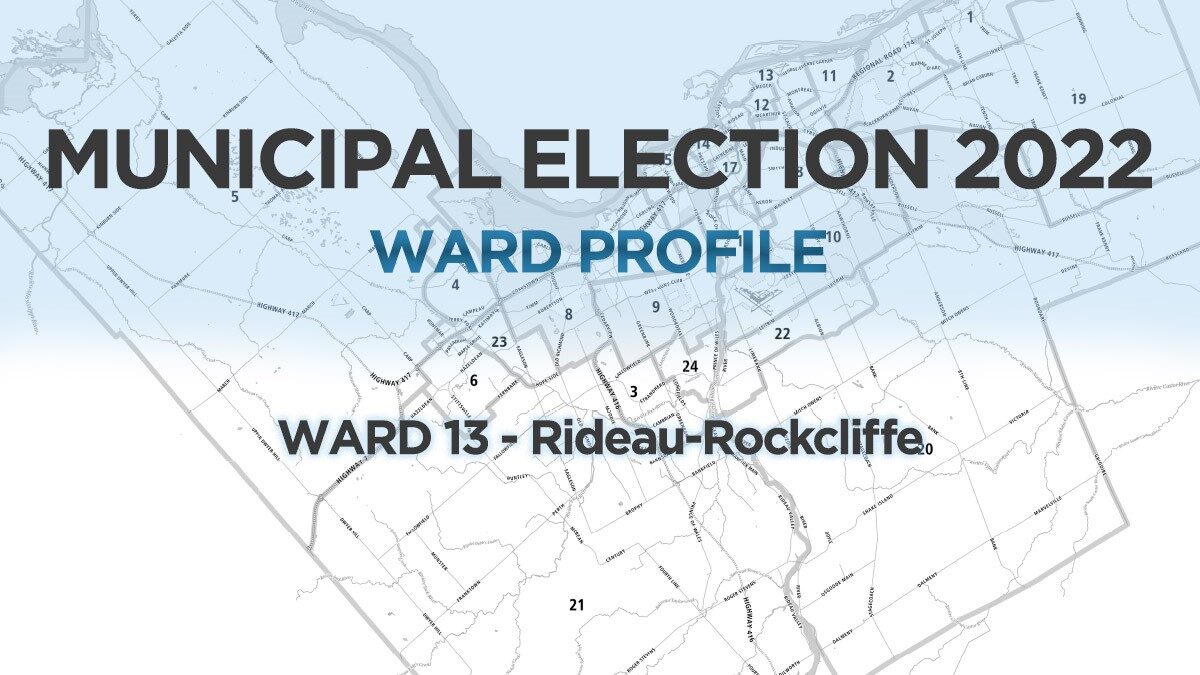 Where is it?
Rideau-Rockcliffe Ward is in the northeast corner of central Ottawa. It stretches from the Ottawa River to Highway 417, bordering Cyrville and surrounding Vanier on three sides. The ward runs east from the Rideau River to Blair Road.
The map, using data from the City of Ottawa, shows the communities that make up Rideau-Rockcliffe. The ward encompasses New Edinburgh, Manor Park, Rockcliffe Park, Wateridge Village, Overbrook, Lindenlea, Viscount Alexander Park, Rockcliffe Mews, Forbes, Castle Heights, Carson Meadows and the northern part of Carson Grove.
Who's running?
Rawlson King is running for re-election against Peter Jan Karwacki, Peter Zanette and Clayton Fitzsimmons. Voters can cast their ballots on Oct. 24. Find out where to vote here, and see more information about voting on the city's website.
Demographics
Rideau-Rockcliffe is home to 36,030 residents. According to Statistics Canada's 2016 census ward data, the average after-tax income is below Ottawa average of $86,759 at $74,535. Adjusted for inflation, the city's average is now approximately $108,000 with the ward's average approximately $93,000.
Thirty-nine per cent of renters spending 30 per cent or more of their income on housing. This number is on par with the rest of the city where the average is 42 per cent of income going towards accommodation.
Key issues
Rideau-Rockcliffe residents are concerned about the rising cost of living with housing and transit at the forefront of the debate. As prices skyrocket, some candidates say they will make this a priority.
King's website lists housing and transit affordability as issues he plans to focus on if re-elected. In a recent debate hosted by Rogers TV, he highlighted the 350 units of affordable housing being built in Wateridge Village, a community on Rideau-Rockcliffe's eastern border.
Karwacki's website highlights affordable housing and transit as issues in the ward. He favours free public transit.
Zanette's website says his priority is making municipal government more transparent. In a statement broadcast on Rogers TV, Fitzsimmons said increasing the supply of affordable housing and reducing bureaucracy at city hall are his priorities.
One local landmark
Rockcliffe Park and the Rockeries boast beautiful natural spaces. According to the National Capital Commission, Rockcliffe Park is one of the oldest in the capital region.
Rideau-Rockcliffe is also home to 24 Sussex Dr., home of Canada's prime minister, and Rideau Hall, home of Canada's governor general.
---
More Stories