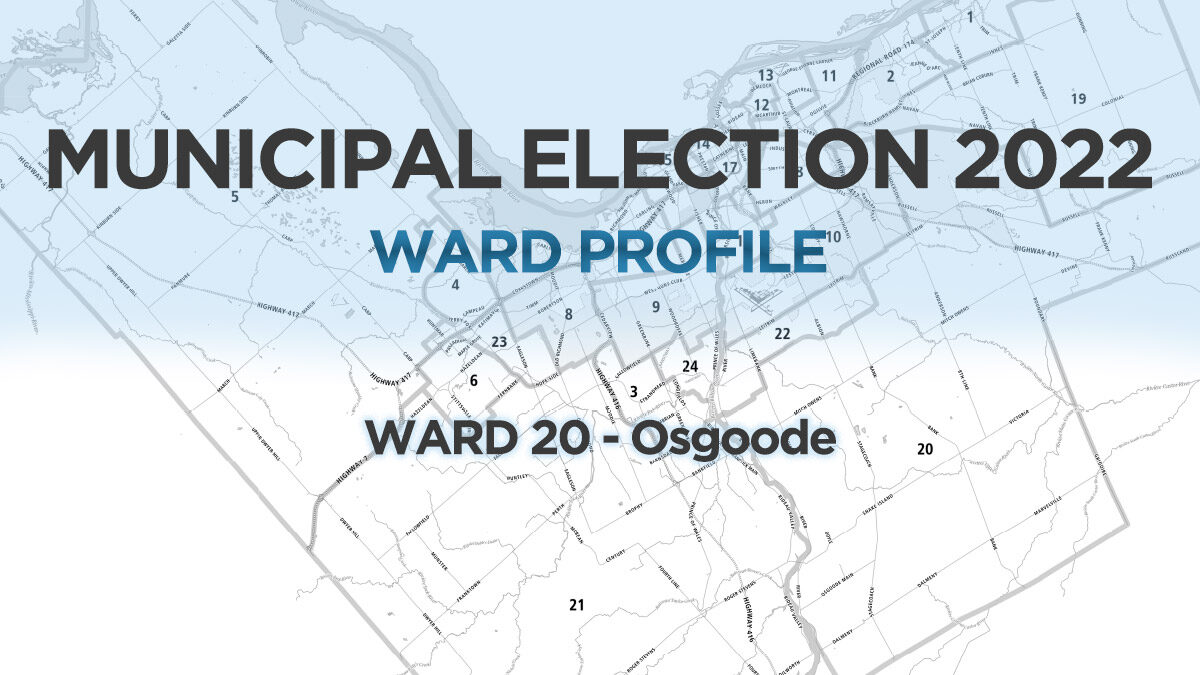 Where is it?
Ward 20 is located in the rural southeast corner of Ottawa. It mostly consists of the former Osgoode Township and parts of the former city of Gloucester (both amalgamated with the City of Ottawa in 2001). The ward is bordered by the Rideau River to the west and reaches to Indian Creek Road in the east. It is one of Ottawa's largest wards by area.
It includes the communities of Greely, Osgoode, Metcalfe, Edwards, Kenmore, Vernon, South Gloucester, Ficko, Limebank and Johnston Corners.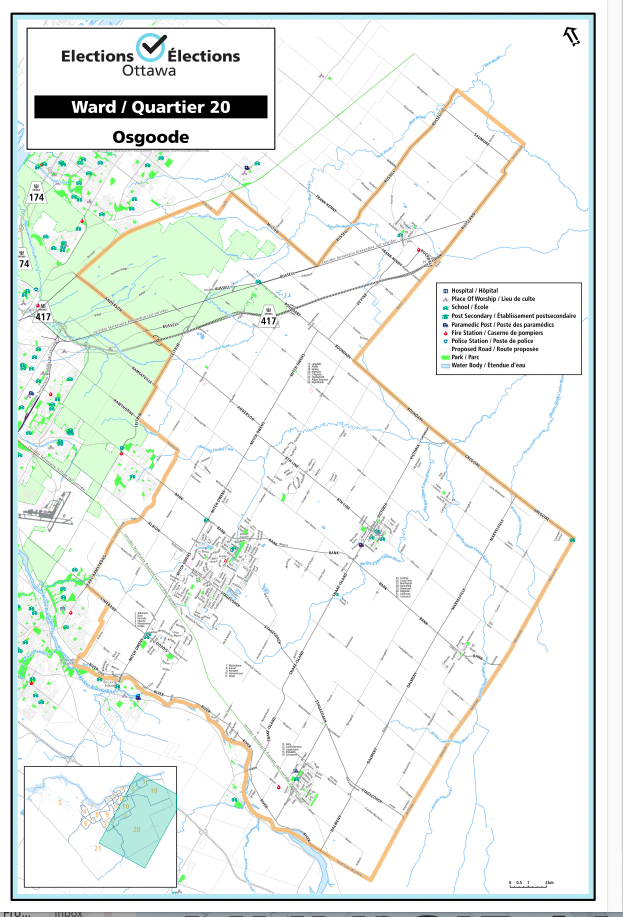 Who's running? 
George Darouze is seeking re-election. He was first elected in 2014 and again in 2018. There are four other candidates vying for the seat – former Osgoode Township mayor and former councillor Doug Thompson, farmer and businessman Dan O'Brien, school teacher Bob Masaro and Bruce Anthony Faulkner. Voters can cast their ballots on Oct. 24. You can find more information here.
Demographics
According to the City of Ottawa, the ward has a population of 32,110 people. It has an area of 616.97 square kilometres. The 2011 census found the median income was $44,916, compared with $39,530 for the City of Ottawa. About 81 per cent of residents speak English, with 12.2 per cent French and 1.1 per cent Italian.
Key issues
Development is a key point of contention in the ward. One issue being raised is the Tewin Development Proposal, a partnership involving the Taggart Group construction company and the Algonquins of Ontario to build a new suburban community of about 45,000 residents. While the land has been approved for development, some residents in the ward are concerned about the environmental impacts and potential difficulties associated with construction because of shifting soils on the land.
Other priorities for residents are road infrastructure improvements and public transit.
Local landmark
There are several parks and conservation areas along the Rideau River, including the Baxter and Chapman Mills conservation areas.
The Osgoode Township Museum offers visitors a look at the significance of the Osgoode Township to the greater Ottawa community as an example of rural and agricultural life. Entry is free.
---
More Stories