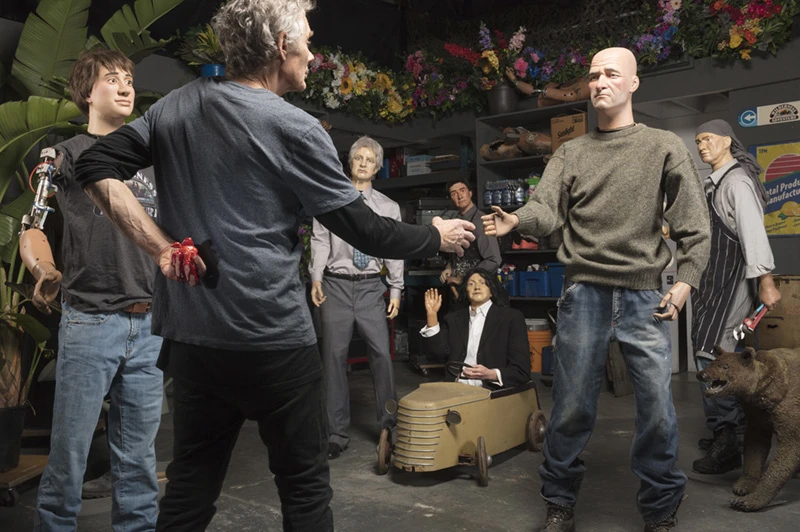 "We are going to recommend that you remove your prostate."
Max Dean, an award-winning Toronto-based installation artist, heard those words after receiving a cancer diagnosis.
He decided to keep his prostate, cancer and all, and looked to his art to help him process and cope with the devastating news.
"One sentence: I am very scared."
Still Max, a documentary directed by Ottawa-born filmmaker Katherine Knight, tells how Dean dealt with his cancer diagnosis through the creation of multiple art pieces with mannequins and elaborate props, symbolizing aspects of his struggles and emotions. The film was screened for the first time in Ontario on Sept. 15 at the Ottawa Art Gallery. A panel discussion followed.
Ann Thomas, a retired National Art Gallery curator and a friend of Dean's, describes the 73-year-old artist as a central figure in the Canadian art world.
"There's no other Canadian artist who has tested the boundaries of audience interactivity to the extent that Max has. … He has several narratives to tell, he understands art and he puts these things together," she said.
The title of the film is meant to convey that, despite Dean's diagnosis, he is still Max. He still "embraces play and risk-taking in his art," as Knight said, and nothing showcases this more than the process of creation presented in the film.
"I was kind of knocked out by it, very struck by its honesty and its grittiness," Thomas said of her first viewing of the film.
'I love this kind of play between the real and fake — the broken and the perfect.'

— Max Dean, award-winning Canadian artist
The film weaves together Dean's monologues about his work, while showcasing his creative process. It goes through biographical information about Dean, but the main focus is the process and thought behind the creations in his "Still — Living Through Cancer and COVID" collection.
From the beginning, Dean said he needed to make an important decision regarding his cancer: hide it or make it public. He was friends with fellow Toronto artist Arnaud Maggs, a photography specialist who died of prostate cancer in 2012. Maggs decided to hide his condition from those close to him.
"He had prostate cancer and none of us knew," said Dean. "We only found out by the time he was so bad that he was in the hospital. Why was this a secret?"
This led Dean to become more open about his struggle, and to create a support system around him.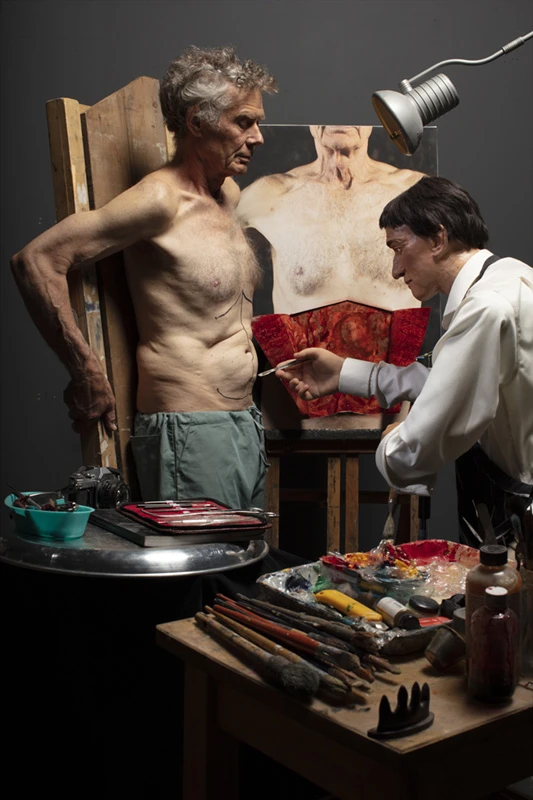 "Illness is kind of a team effort. It takes a team of people to take care of anyone," he said in a phone interview.
"It's what's happening to me at this moment," he said. "It's not an abstraction. It's about my reality."
The mannequins spoke to him, to the point that he gave them names and personalities. In fixing them, he was in a way fixing himself.
Part of this support system was his art, helping him deal with his own body turning against him.
One day, he went to an old water ride in Ontario that showed the lives of miners — and eureka! He found sets of old and beaten mannequins around and a large fake mountain near a real mountain in Toronto.
"I love this kind of play between the real and fake — the broken and the perfect," said Dean.
"My attraction to the figures themselves were, initially, they were broken. They were sick. I realized that, in turn, I'm learning from them and I'm actually restoring myself or rebuilding myself," he said.
In the film, a mannequin is dressed as a doctor, holding a scalpel to Dean's naval. Dean has surgical lines drawn on his stomach, and behind both of them is an image cut open, showing a bloody bladder and prostate. Dissecting Thomas Eakins shows a complexity of emotions. Although Dean decided to keep his prostate, there is a possibility he may have to remove it if he wants to continue living. What is also interesting is that the medical tools are actually paint brushes and paint. This harkens back to the idea that Dean is trying to restore himself through his art.
"This film demonstrates one artist's ability to harness creative processes to better understand their body and the challenges of illness."

— Katherine Knight, director, Still Max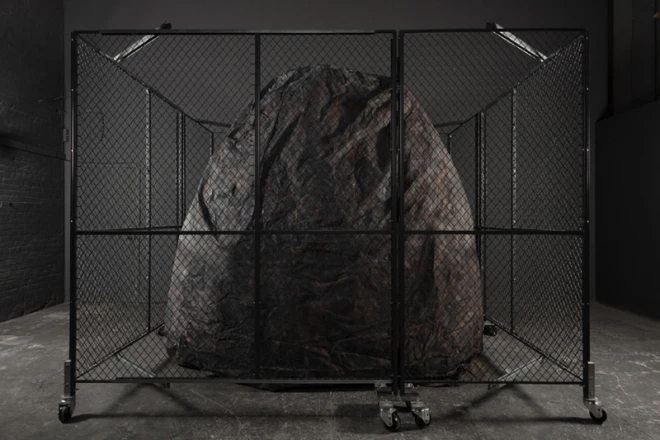 Another work inspired by the abandoned water ride is Caged. A huge rock sits inside a cage. In the film, it's revealed that it's not a rock. Instead, it is a rendition of his prostate tumour and is made of layers and layers of various materials. The film shows this in a wonderful way. Dean takes a replica of his prostate and puts it in his pocket. He then takes it out and it has grown hair, which he cleans and then puts the replica in a can. He takes it out again and now it has grown wires all over. This continues, with the prostate increasing in size and Dean bandaging it and taking care of it.
As Knight said: "This film demonstrates one artist's ability to harness creative processes to better understand their body and the challenges of illness."
Dean says: "I wanted to sort of just be open and sort of in some way, give permission to people to talk about this, and to look at a variety of different ways that you can cope with this life-threatening situation."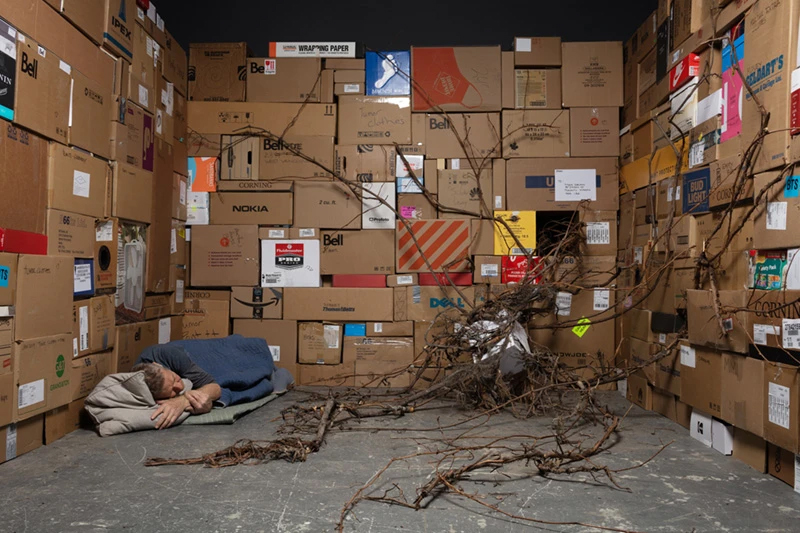 Dean, whose partner has also been diagnosed with cancer, says that through his art he hopes "people will engage with each other, help each other and work forward to doing the best that they can to resolve or create a better quality of life situation for people that are diagnosed with cancer."
Dean says the film is a tribute to everyone on the production team.
"To Katherine's credit, she has been able to make a film that's extremely moving and people are touched by it," said Dean. "So really, I'm just playing a part of that bigger picture of what she did manage to do. And it was an enormous endeavour on everyone's part."
---
More Stories