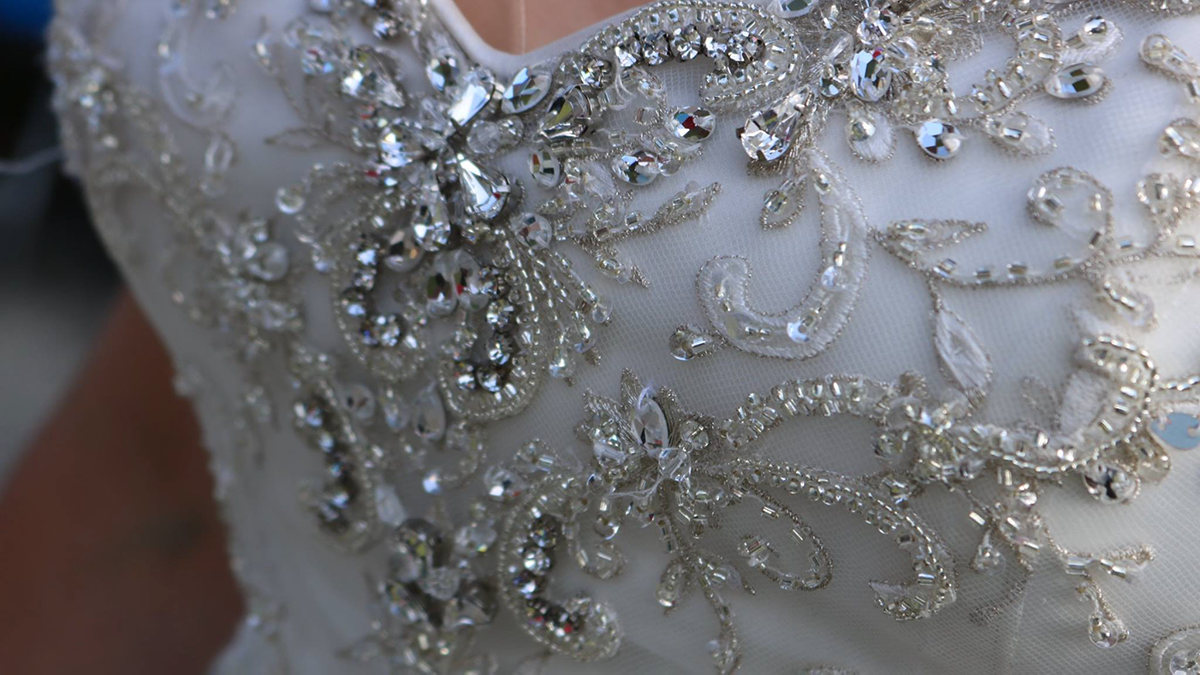 When Avery Deacon got engaged in September 2020, she knew the wedding of her dreams would likely look much different in reality.
Despite living in Halifax, where COVID-19 cases have remained consistently low, the 23-year-old bride-to-be said she knew she had to plan much further ahead than normal for a June 2022 wedding.
However, planning has been even more complicated than she expected. The venue she and her fiance liked most, as well as their preferred photographer, were unavailable despite trying to book more than a year and a half in advance.
"Most people take nine months to plan their wedding," said Deacon. "I found that every vendor I've talked to is already super booked because brides from 2020 (have pushed) to 2021, and now they're pushing again."
"It's been 10 times more stressful than I thought it would be because of COVID-19."
Data shows many aspects of weddings have changed because of the pandemic. Cost is one. In 2019 the average cost of a U.S. wedding ceremony and reception was $28,000 compared to an average of $19,000 in 2020, according to The Knot's 2020 Real Weddings Study. More than half of couples surveyed reported the state of the economy affected their wedding budget by up to 26 per cent.
Additionally, half of the couples also said they reduced their guest count, with about 44 per cent forced to uninvite guests who had already received invitations. This left half of wedding receptions with 50 or fewer attendees and a quarter with less than 25, with overall guest counts down by about 50 per cent since last year. To comply with health guidelines and to give guests a safer experience, about six in 10 couples held their ceremony and reception outdoors.
Another factor is that during the provincial lockdown, applications for marriage licences and civil ceremonies in Ottawa were unavailable. 
"The City of Ottawa recognizes the impacts the COVID-19 pandemic has had on applications for marriage licences, and civil ceremonies held at Ottawa City hall," said Alain Hyppolite, the City's program manager for citizen services, in an email statement.
"The City of Ottawa continues to monitor the situation to ensure its service delivery methods are compliant with provincial orders and public health measures established by our local public health agency," said Hyppolite.
Since the pandemic was declared in 2020, the number of couples purchasing marriage certificates in Ottawa has dropped by around 50 per cent from the previous year, according to the City of Ottawa's open data website. Marriage licences issued by the city in 2020 totalled 2,360, a significant drop from the 4,378 in 2019.
Meanwhile, not everyone who attended Ottawa weddings during the pandemic felt that safety regulations were being strictly followed.
"I felt really concerned," said Thomas Dejaegher, a local wedding videographer.
"I was so paranoid (because) a week and a half after one of my weddings, I had a minor cough and I freaked out. I went to get a test, I was like locking myself in my office."
From his experience with COVID-19 weddings, Dejaegher said many attendees neglected to bring masks and were repeatedly reminded by venue staff to maintain social distancing rules. Masks had to be provided to most guests, as the only people who brought their own were venue staff and photographers.
"It's nerve-wracking because I don't know where all these people were before the wedding," said Dejaegher.
Many shared this concern. According to a Statistics Canada study in June 2020, 57 per cent of Canadians felt "very concerned" about the health risks involving large gatherings, including weddings. According to The Knot, more than half of couples had guests who decided to no longer attend a wedding in person because of pandemic fears.
One of Deacon's main concerns as a future bride is that she won't be able to celebrate with family members who live out-of-province because of travel risks. But she's hopeful that her loved ones will feel comfortable enough to attend her wedding once restrictions are lifted and life starts to shift back to normal.
"You wait your whole life (for your wedding), you think it's gonna be a certain way and it's been anything but that," she said.
---
More Stories