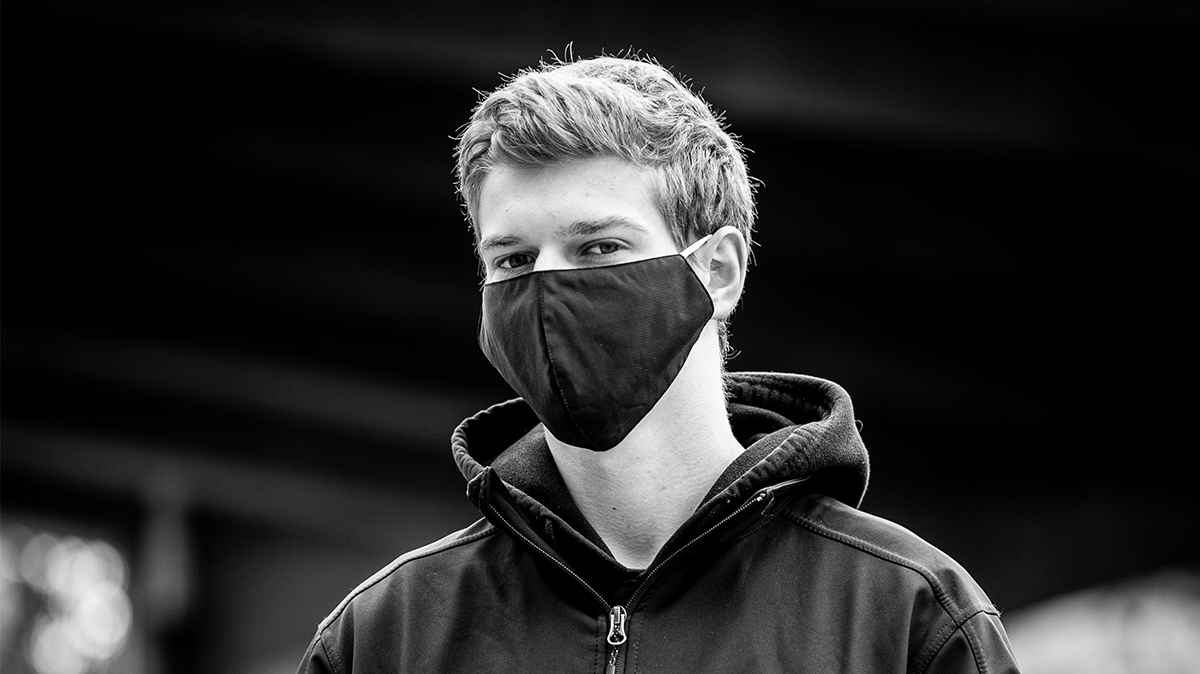 Before the pandemic hit Ottawa, masks were associated with health-care workers but they are now used by everyone. Many spaces that once encouraged social interaction have become places of social distancing and masks as public health officials began enforcing face coverings indoors.
From children to elders, wearing a mask became the visible public face of trying to reduce the spread of the COVID-19 virus. This photo series captures that "new normal" as experienced by some of Ottawa's citizens. All of the pictures were taken between September and December 2020.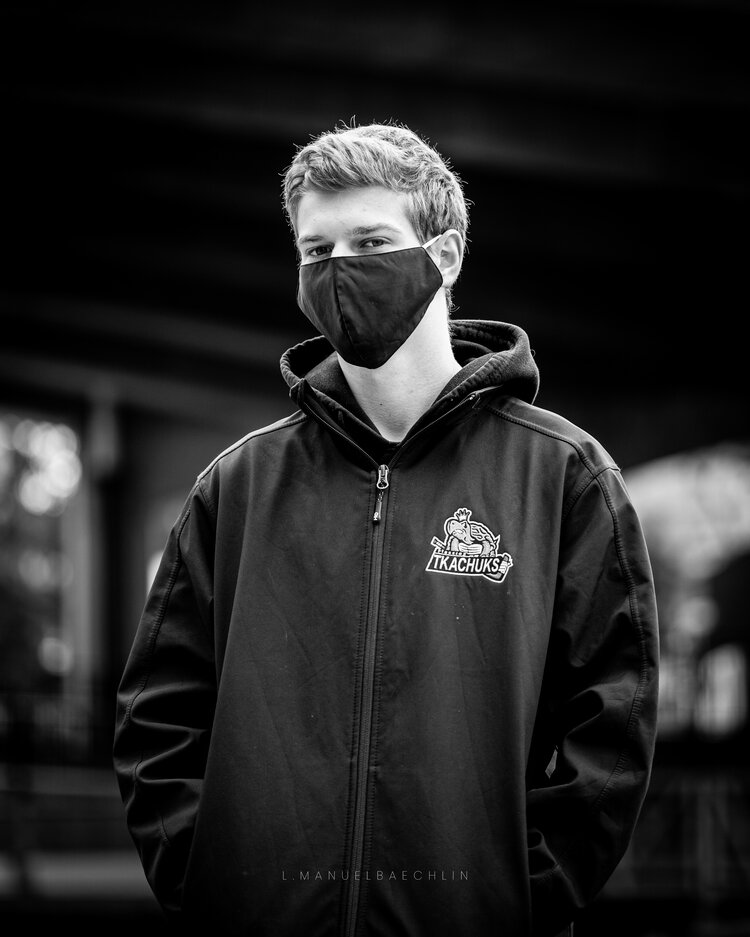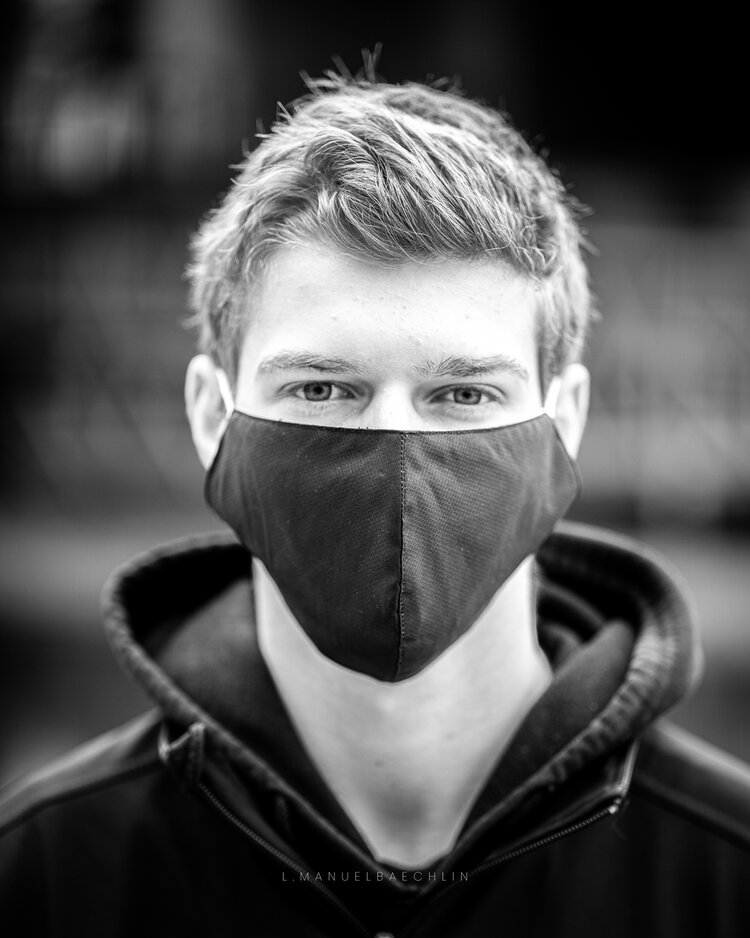 Avid hockey player Adam Coplan says he doesn't consider a face mask as a form of self-expression. Rather, for him, it is a public health necessity.
"You wear a mask, or you don't, what mask you choose to wear doesn't really matter as long as it does the job," Coplan said.
Coplan's hobbies have taken "a hit" during the pandemic.
"Not much hockey is being played these days, but I look forward to outdoor rinks opening where I'll finally be able to play with friends," he said.
Coplan played for a local beer league hockey team called The Flossing Tkachuks, before the pandemic reached Ottawa in early March.
"I've also been given the chance to carry on with other hobbies from home," Coplan said. "I've been playing video games with friends a lot which has been really the only thing keeping me sane at this point." Video games, such as NHL 20, have been a great way to reconnect with friends online, he said.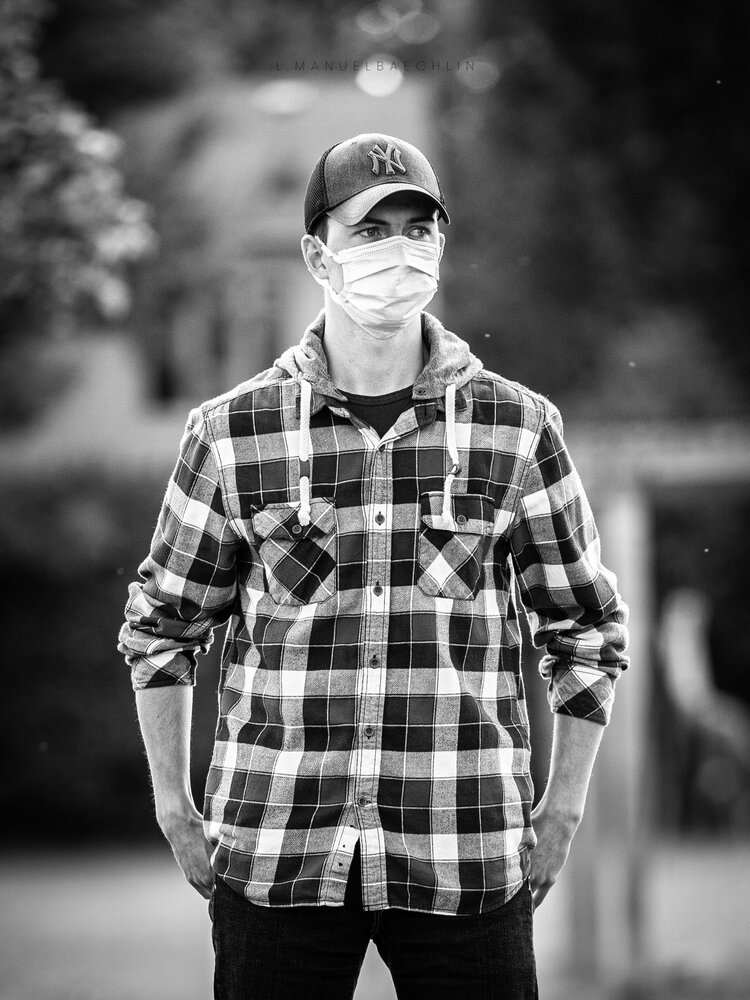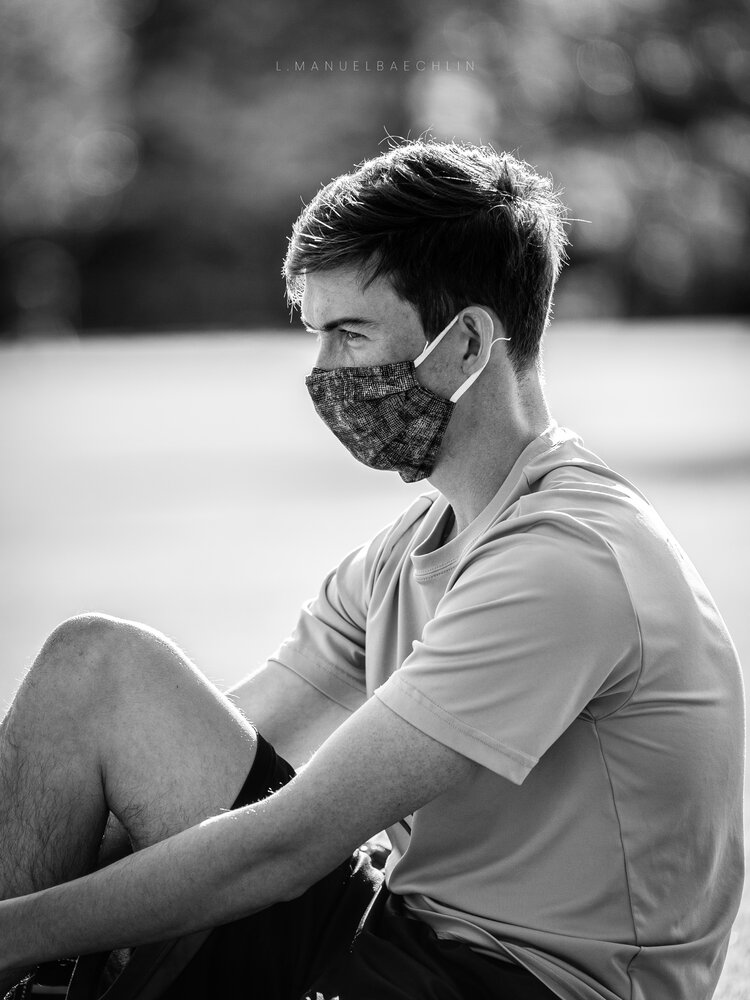 Hunter Searle, a 20-year-old student at Algonquin College, said he spent most of September playing lacrosse in the park beside his house.
According to Ottawa Public Health, masks are not mandatory outside, but Searle wore one just to be safe.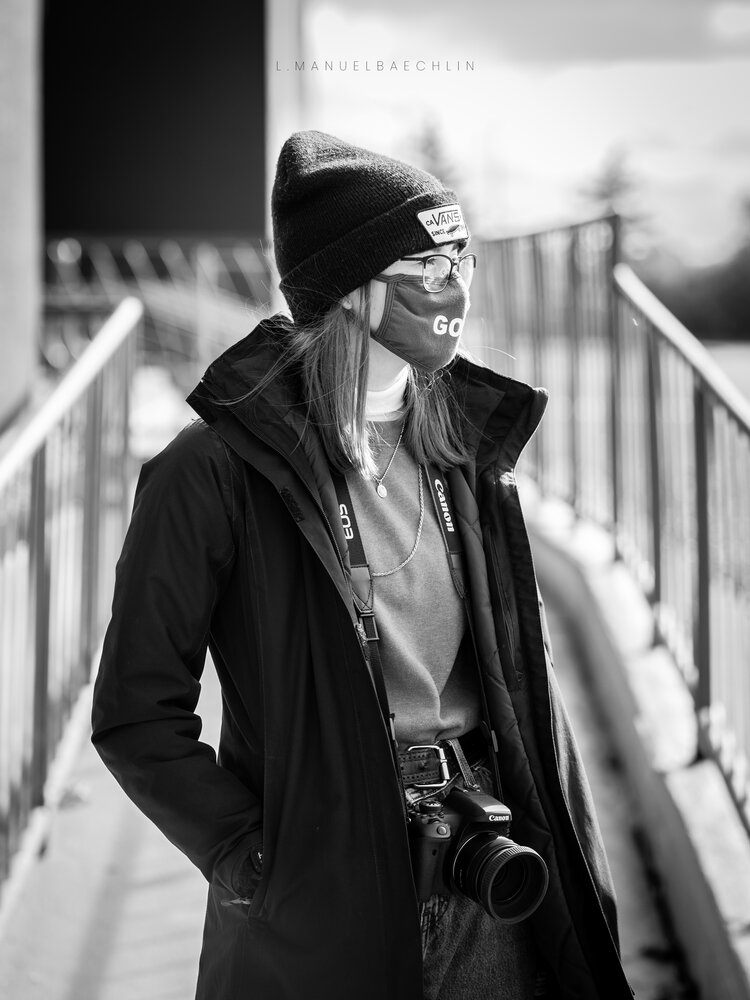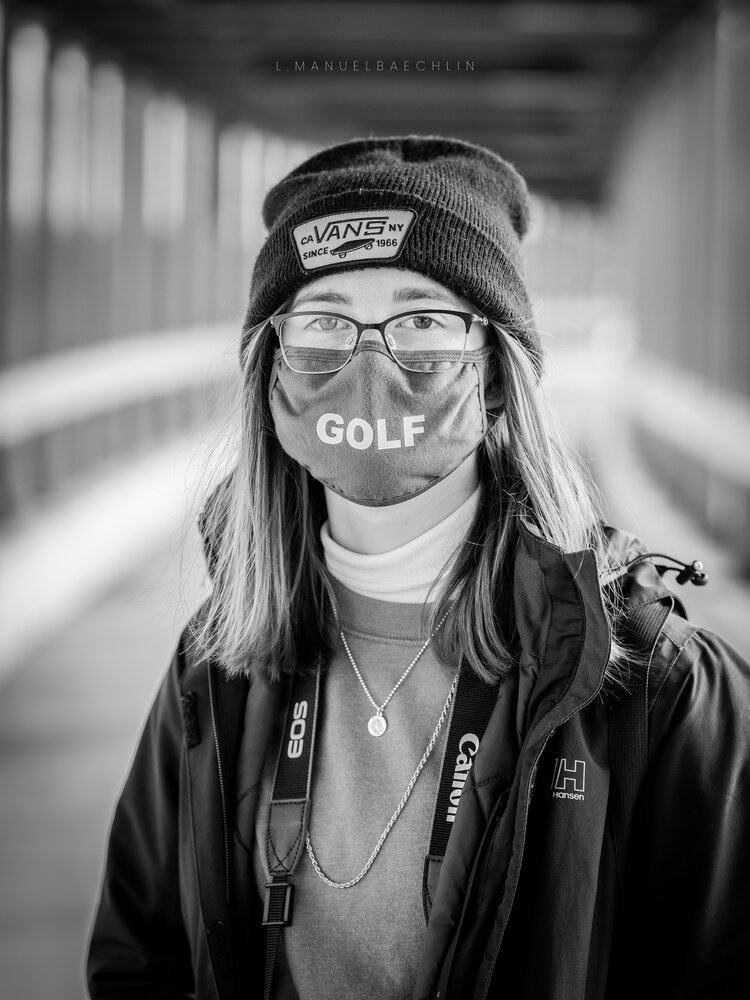 Kat Mitchell, a 19-year-old Carleton University student, has a passion for photography and music.
For Mitchell, masks are "pretty fun." She uses them to add accents of colour into her outfits, because they add to her style.
She said her golf mask is a "huge flex" to people who understand what it is.
The mask is from the clothing line Golf Wang, and fans know how fast they sell out, Mitchell said. Usually when a design is sold out, it isn't released again.
The mask also supports musicians working in a struggling industry, Mitchell explained.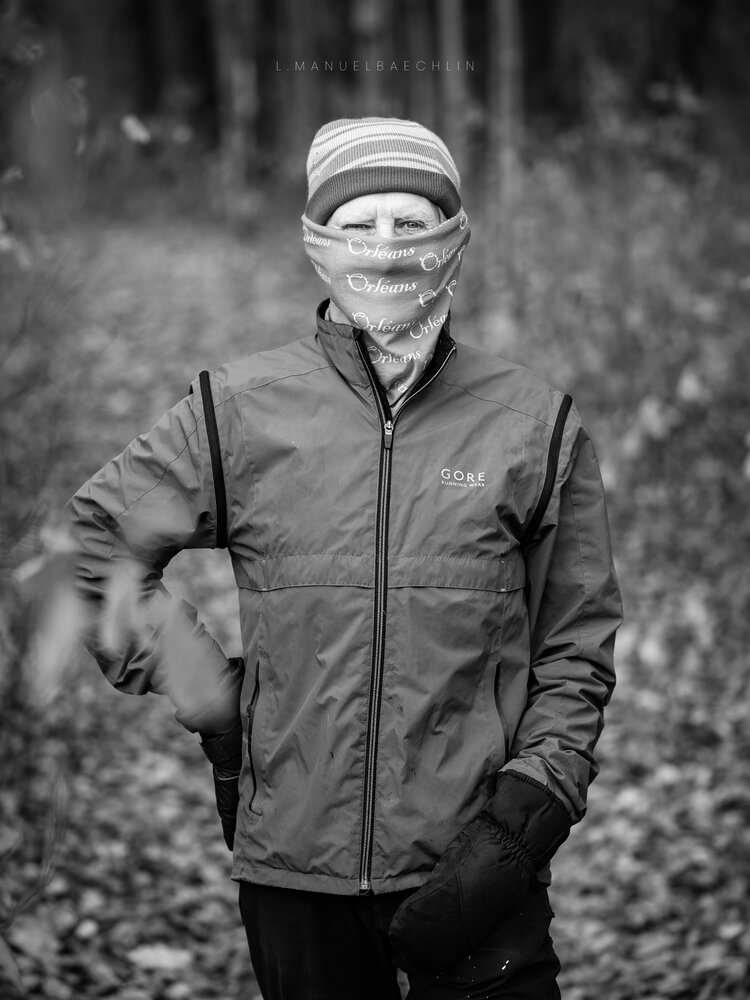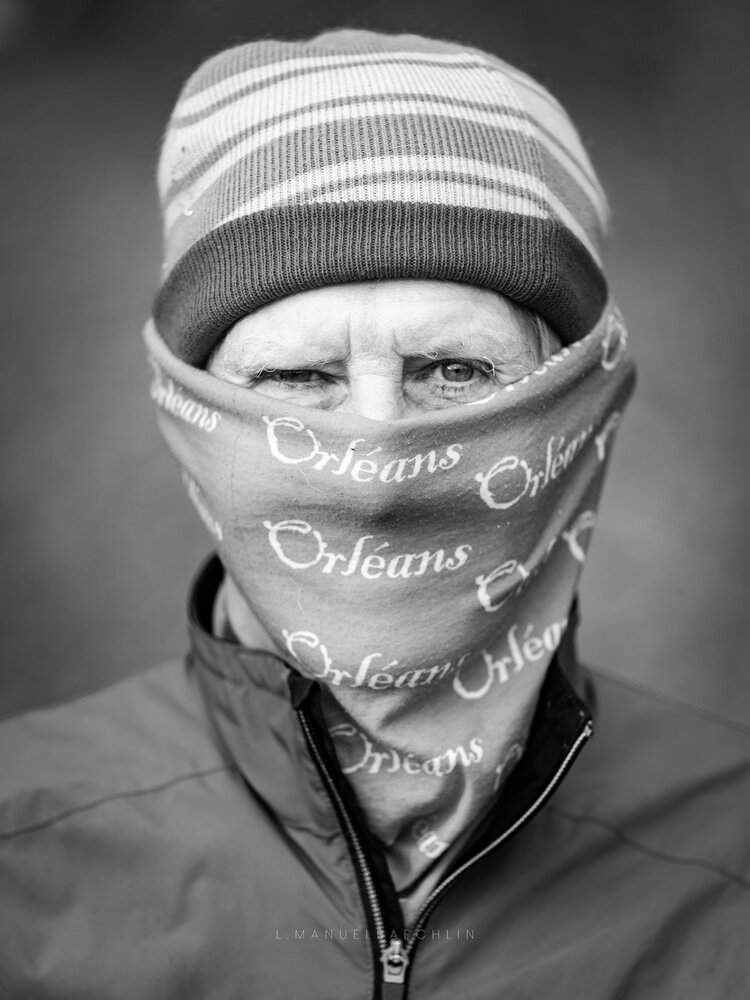 Robert Simard, 70, says trail running fits his healthy and competitive lifestyle.
"I have three grandsons that I want to outrun for years to come." Simard explained.
He said that trail running is an easy way to interact with others during the pandemic while social distancing.
"When we drive to the forest together, we wear masks and stick to our own little bubble," Simard said. "Trail running is probably the most holistic form of running for the body and mind."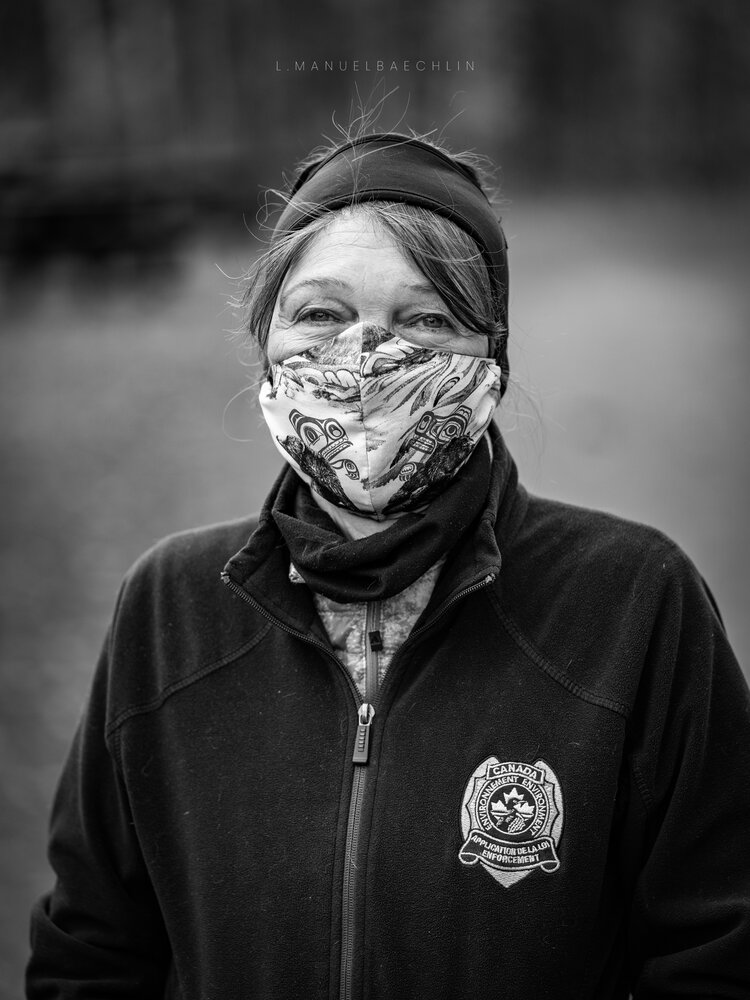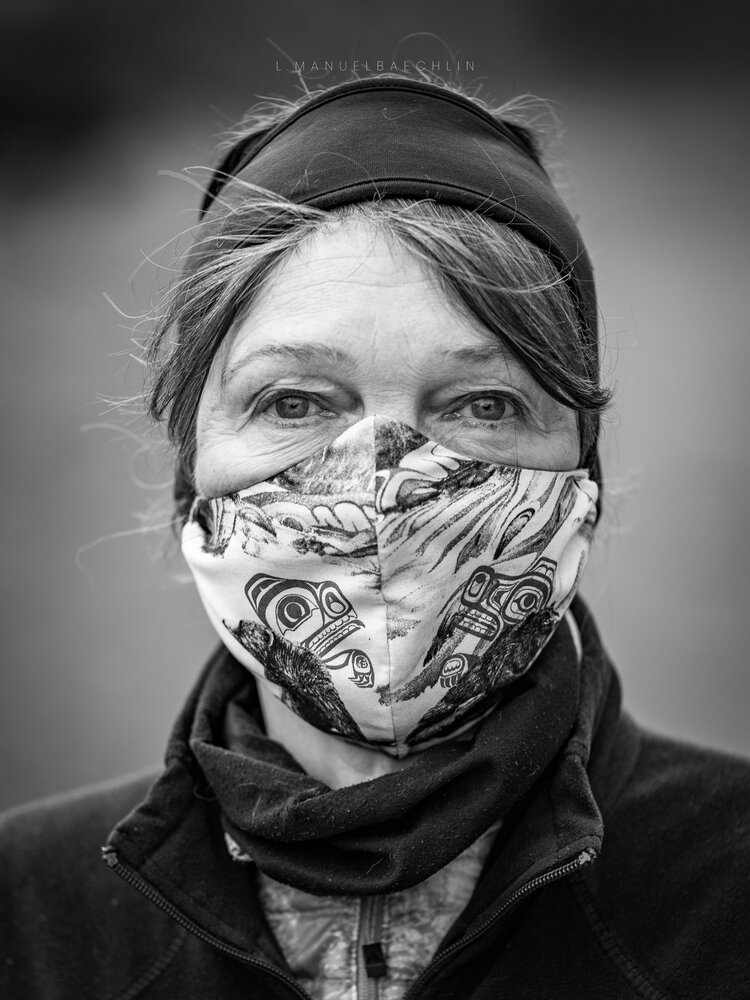 Marigold Edwards, 60, is Robert Simard's longtime friend. When she goes on morning trail runs, she wears a homemade face mask and stays six feet from others to stay safe.
"I feel blessed that I have an activity that I can continue, to keep me fit during these difficult times," Edwards said. "I have a small circle of friends that I run with and whether I join them or go on my own, I feel confident that I am practicing what I love to do without endangering anyone."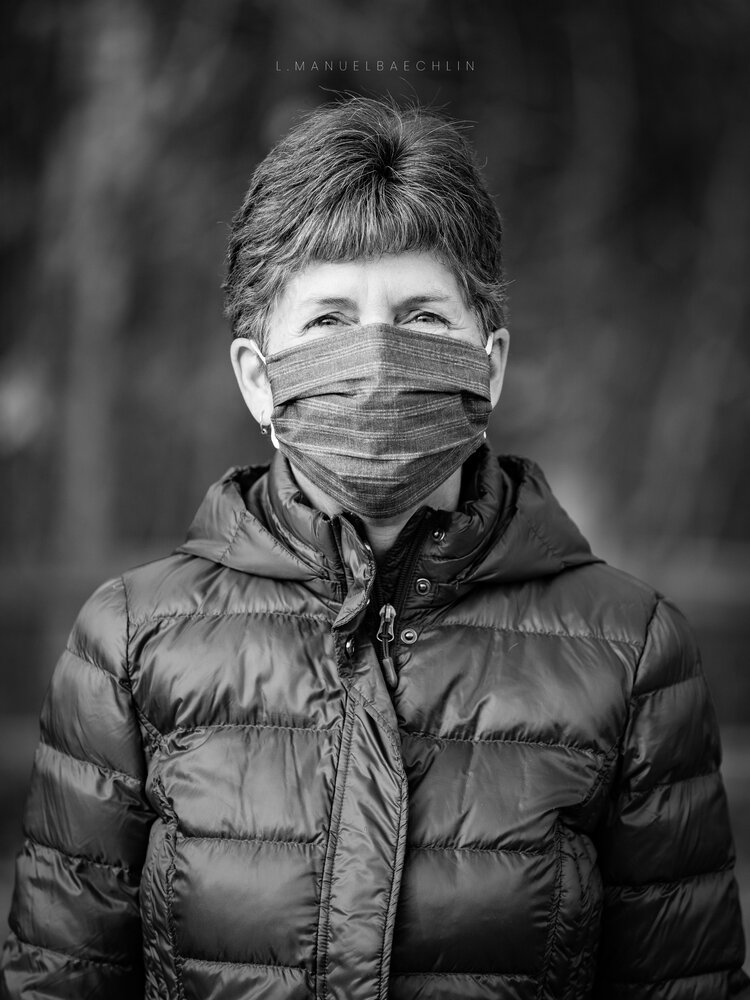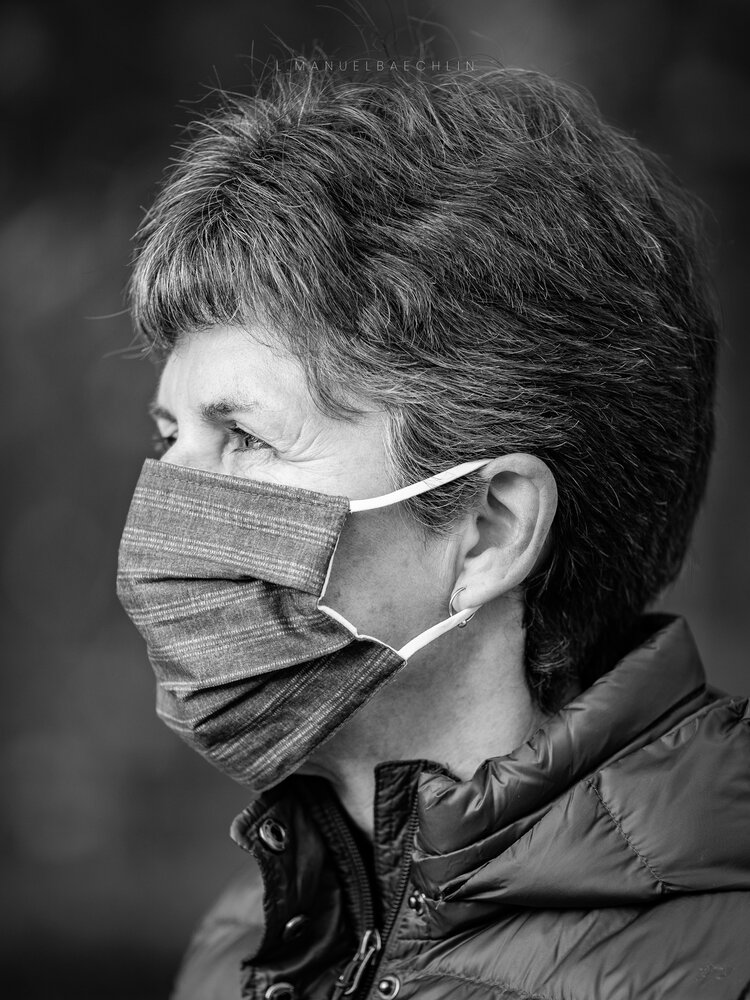 Sue Labrèche is 59. For her, running is a form of stress management.
Labrèche has not stopped running during the pandemic.
"It gets me outside breathing fresh air and clears my mind of all the negativity going on in this world," Labrèche said. "It leaves me refreshed and ready to face these unprecedented times," she said.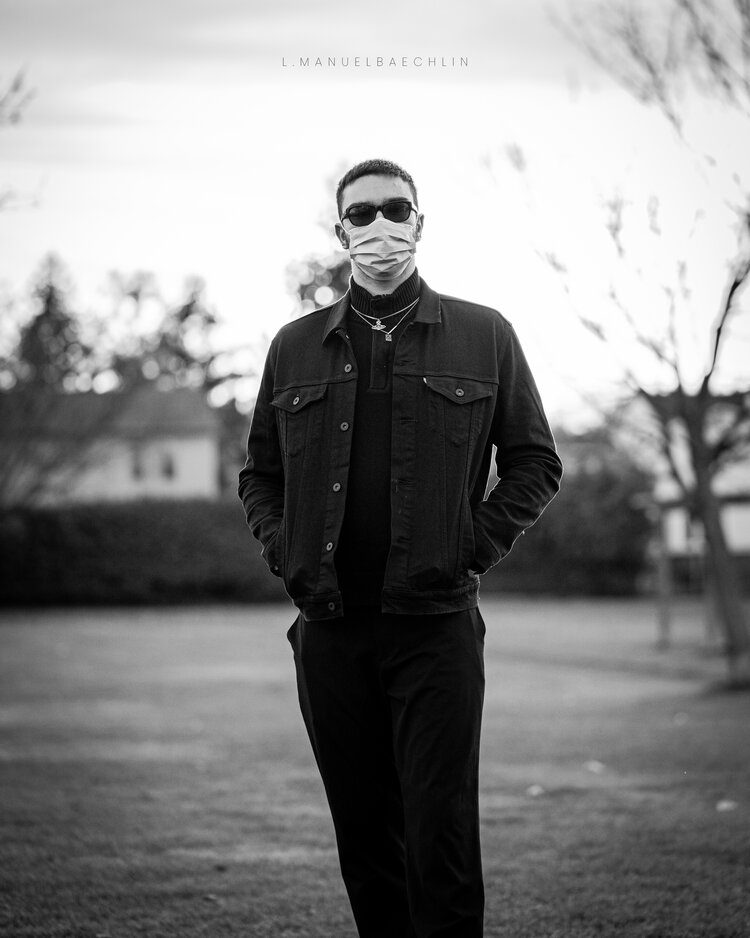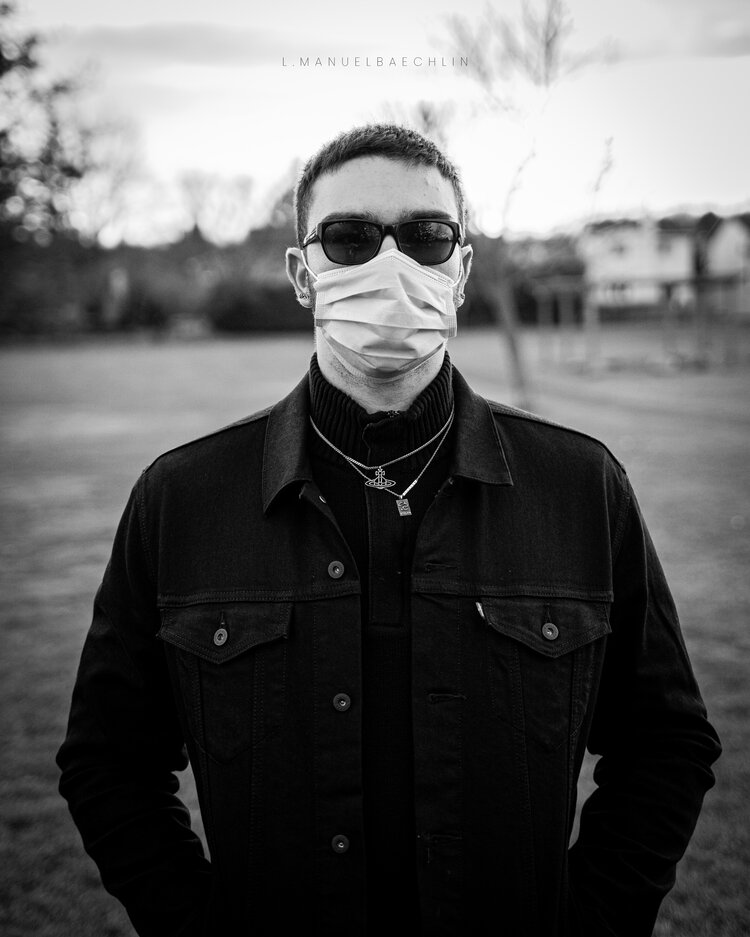 Marcus Mitropoulos, a 19-year-old, is a student in Carleton with a passion for fashion. He writes a fashion blog for the Charlatan, Carleton's independent newspaper.
Mitropoulos said he wears his mask to follow public health guidelines and to stay safe. He says the masks protect loved ones.
"I'm lucky that a lot of my hobbies are individual ones, such as working on my car, drinking whisky, and writing," Mitropoulos said.
He said that the pandemic has given him more time to learn new things, try new clothing products, and to grow as a writer.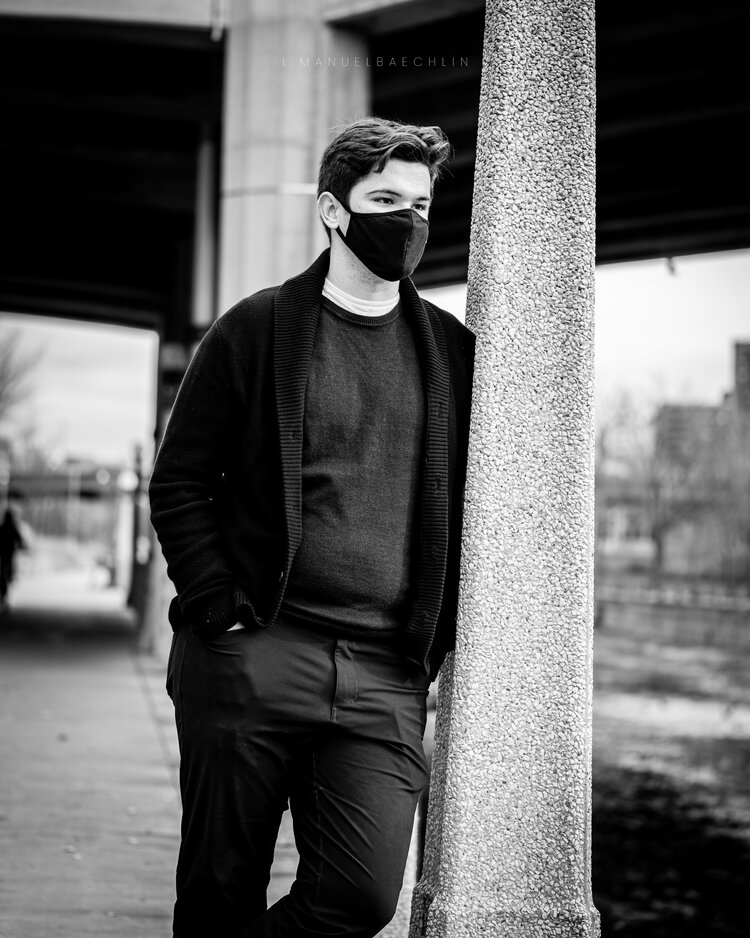 Benjamin Steven, a journalism student at Carleton, is interested in politics. He is part of the Carleton Model UN Society, and he said he misses the conferences which were cancelled due to the pandemic.
He also fondly remembers in-person interactions with classmates and friends.
Steven says he believes online classes have helped bring people together by providing a safe space for interaction.
Overall, he said, most of his hobbies have not changed during the pandemic.
"I like to listen to podcasts, and I generally spend my time indoors, so my life has continued as normal," Steven said.
When he leaves his house to go shopping, he wears a mask to stay safe.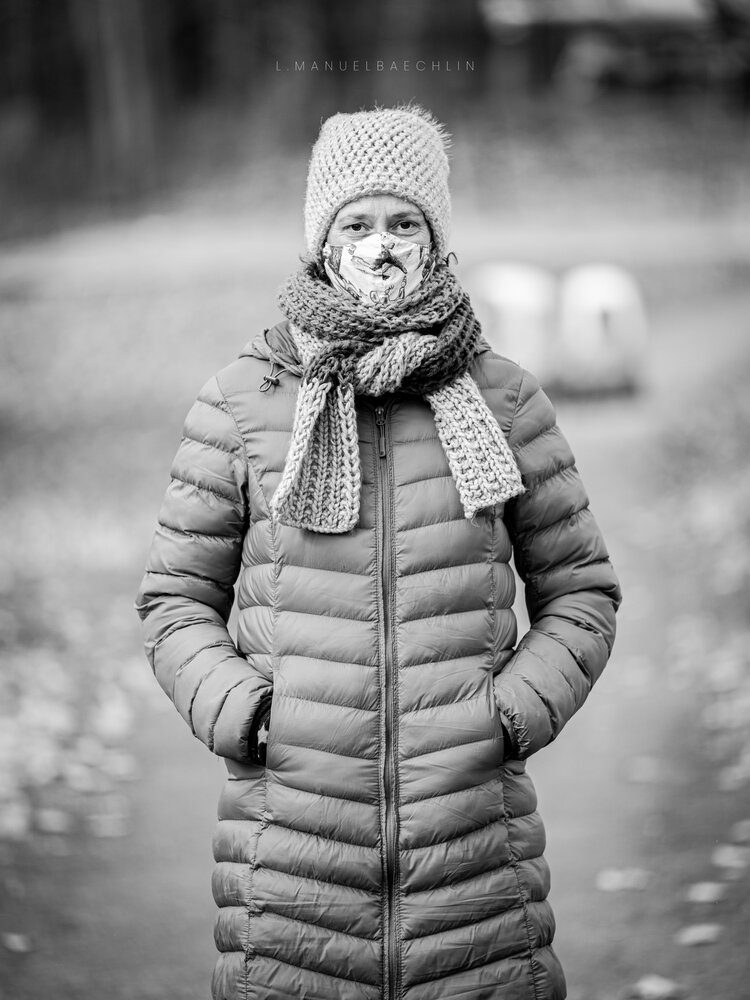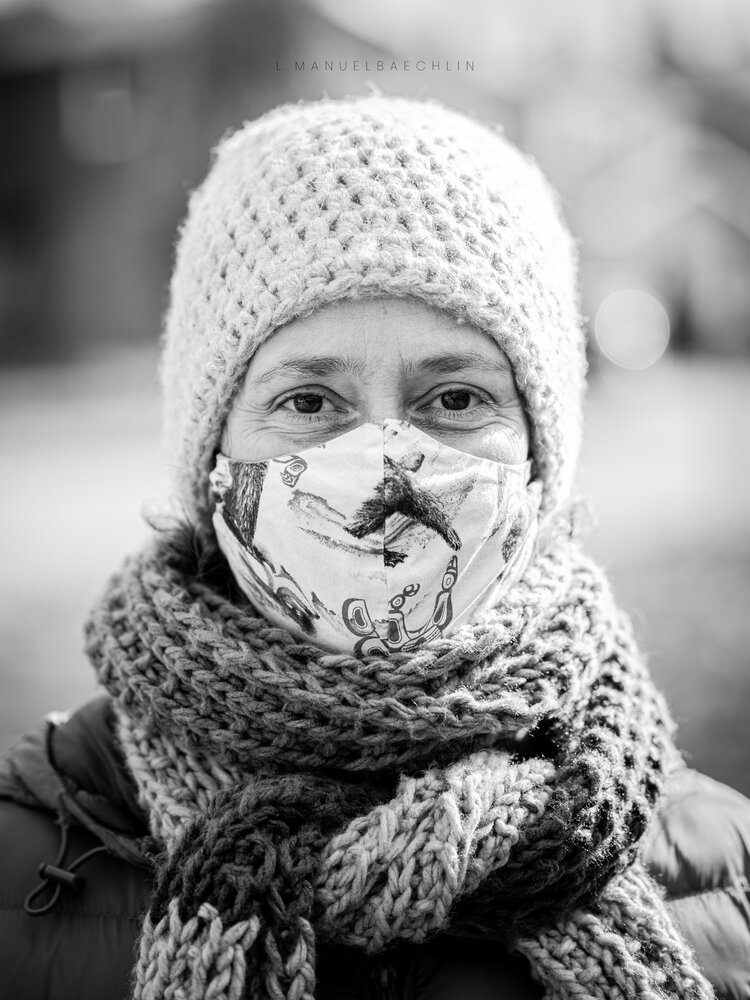 Elisabeth Baechlin is my mother and spends her time at home, where she works and takes care of her family. Baechlin began making double-layer cloth masks for people in her community.
"Wearing a face mask during the pandemic gives me more confidence in being safe and keeping others around me safe while grocery shopping indoors." she said.
Baechlin explained that she is now used to wearing a face mask, especially while interacting with people outside of her home.
The future
The pandemic appears to have taken away the social stigma of face masks.
As Elisabeth Baechlin explains, she now feels "almost naked" when she doesn't bring a mask with her.
In some respect they have become a piece of essential clothing, alongside shoes, socks and underpants.
---
Over the last few months, Carleton journalism students have been documenting their lives and their communities though images and through the lens of COVID-19, adhering to pandemic guidelines to maintain safety and social distancing. In many instances, students were forced to feature those inside their bubble or close community and not from the wider community.
This project was produced in a photojournalism class taught by Associate Professor and photographer, Kanina Holmes and self-published by the author at mbaechlin.com.
---
More Stories