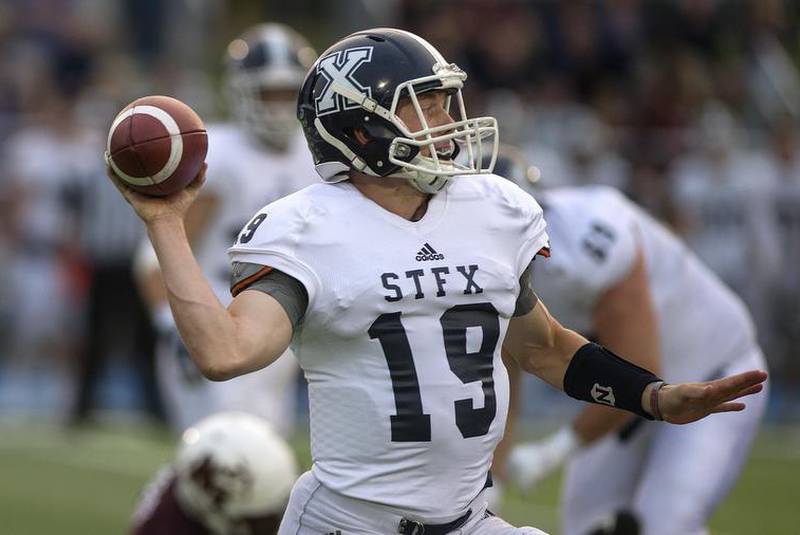 It's a cliche that players love football, but football doesn't love them back and the line is often fed to athletes forced out of competition by injury or — perhaps the toughest pill to swallow — inability.
But with the cancellation of next year's varsity football season because of COVID-19, some playing careers are being cut short because of age.
U Sports — Canada's governing body of university athletics — cancelled a number of fall sports seasons on June 8. The organization later announced the cancellations would not affect eligibility, but this is little consolation for football players approaching the age limit of 25 set for university competition.
In spite of the extraordinary circumstances presented by COVID-19, U Sports has decided to uphold the age limit. As a result, many varsity football players may have unknowingly played their last season. 
Bailey Wasdal is a 24-year-old quarterback who has played for St. Francis Xavier since 2018. He said the news that he will miss his final season left him speechless.
"My coach gave me a call the day he found out just to kind of let me know," Wasdal said. "We had a short conversation. It was very brief and just really numbing."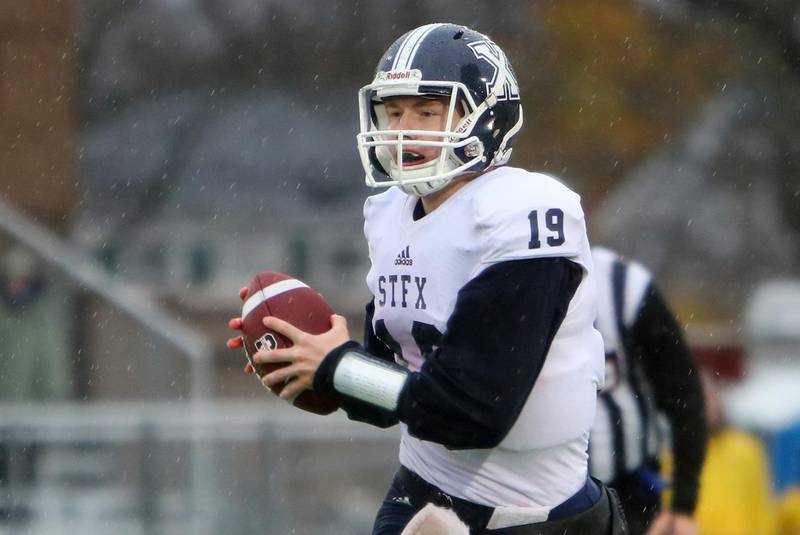 Entering his final year, Wasdal said that he had already come to terms with the fact that his football career was ending. But the cancellation of the season — and U Sports' decision to stand by the age cap — has fast-tracked a difficult goodbye.
"The biggest thing with athletes is your life is so wrapped around your sport and you identify so much with your sport. And it's like, what do I do when it's over? Who am I now?" he explained. "I think this was very hard because it was a little bit more sudden."
Wasdal is one of many athletes hoping U Sports reconsiders the rule in light of the pandemic.
"We're hoping U Sports does the right thing and gives us an extra year," said Sawyer Buettner, a 23-year-old quarterback for the University of Regina Rams. "I definitely feel like the doors are closing on my career."
Having played football for the last 16 years, the loss of a season is no small sacrifice for Buettner, who transferred to the university earlier this year. Left with a single season to play with his new team, he said he is counting on an amendment allowing players like him to end their careers on their own terms.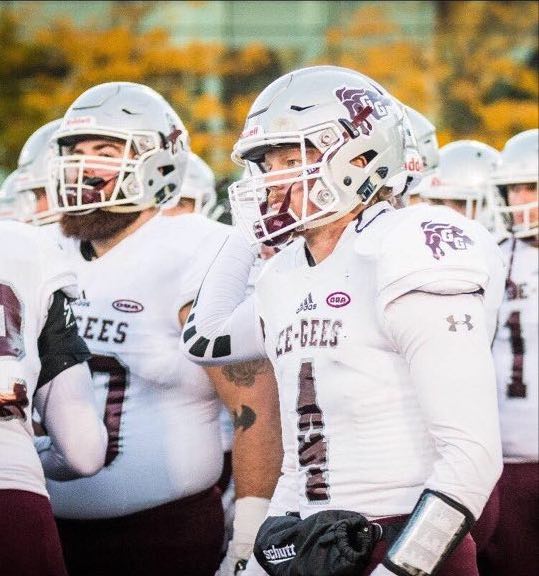 "This isn't some small thing," he said. "Guys aren't going to be able to play their last year of football and some guys are losing a year."
Buettner said that U Sports did not effectively communicate their decision to the affected players, adding that he would have liked to see more senior players included in the discussion.
While some players — like Wasdal — got word from their coaches, social media was the bearer of bad news for many.
TSN's Farhan Lalji broke the story in a tweet on July 9.
"A lot of guys had to find out on Twitter that their football careers were done," said Buettner. "U Sports didn't make a statement until after the fact."
The Canadian University Coaches Association (CUFCA) — an organization comprised of 27 head coaches from around the country — had similar concerns about the deliberation process.
The decision to uphold the age restriction was made against the association's recommendation, according to president Chris Morris, the head coach of the University of Alberta Golden Bears.
"[CUFCA] strongly denounces the ruling by U Sports' Board of Directors to deny relief to players whose eligibility was adversely impacted by a combination of the age rule and the Covid-19 pandemic," Morris wrote in an open letter shared on Twitter. He said the decision "demonstrates a lack of empathy, compassion and a willingness to support student athletes through a very difficult time."
"I definitely feel like the doors are closing on my career a little bit."

– Sawyer Buettner
For some athletes, the loss of this season has squandered opportunities to take their talents to the next level.
Buettner said that there are plenty of "diamonds in the rough who peak in their senior year," a pivotal season in getting invited to one of the CFL combines.
Jake Thomas, a defensive tackle for the Winnipeg Blue Bombers, said missing a year of play — let alone the final university season — is far from ideal for those with professional ambitions.
"It's very unfortunate for those guys who were entering that last year," he said. "To have that taken away from them puts those chances for them to go to the next level in very much a limbo."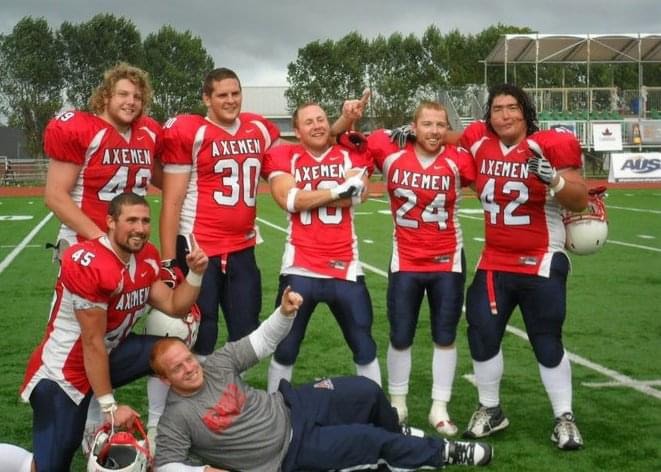 Before being drafted by the Bombers in 2012, Thomas played for the Acadia Axemen, an experience that he said was crucial in his development into a professional football player.
"If I didn't go to Acadia, I definitely wouldn't have been able to make the next step into the CFL," he said.  "U Sports is such a great steppingstone for athletes to get to the next level and play professional football."
The eight-year CFL veteran is the longest-serving tackle on the Bombers, the reigning Grey Cup champions. Despite his professional success, he still cherishes the memories he made as a varsity player.
"The biggest thing with athletes is your life is so wrapped around your sport and you identify so much with your sport. And it's like, what do I do when it's over? Who am I now?" he explained. "I think this was very hard because it was a little bit more sudden."

Bailey Wasdal, quarterback for the St. Francis Xavier X-Men
"University football is so fun and creates such a brotherhood," Thomas said. "You get to spend four or five years with these guys and you just make lifelong bonds. You definitely feel bad for these guys that they lost their last chance."
It's these relationships — rather than any professional ambitions — that players like Buettner will miss most should U Sports' decision stand.
"We're not playing to go to the CFL. We're playing because we enjoy football. It's what we love to do and we're not going to have the opportunity to do that," said Buettner.
Looking forward
Calls to reconsider the rule have not gone unheard by U Sports.
Interim CEO Dick White sent a memo Monday acknowledging the grievances voiced by coaches and players. He wrote that the decision was made with player safety in mind.
"The [U Sports] Board knew that, regardless of the decision, they risked impacting a group of student-athletes — either at the beginning or end of their eligibility," White wrote, adding that the board will take time to process the feedback that they have received since making the decision on the age limit.  
With the possibility of a revision still alive, the future remains uncertain for Wasdal.
"Do I hold on, or do I just kind of move on and start making plans based on the idea of not really ever playing a meaningful game again?" he said.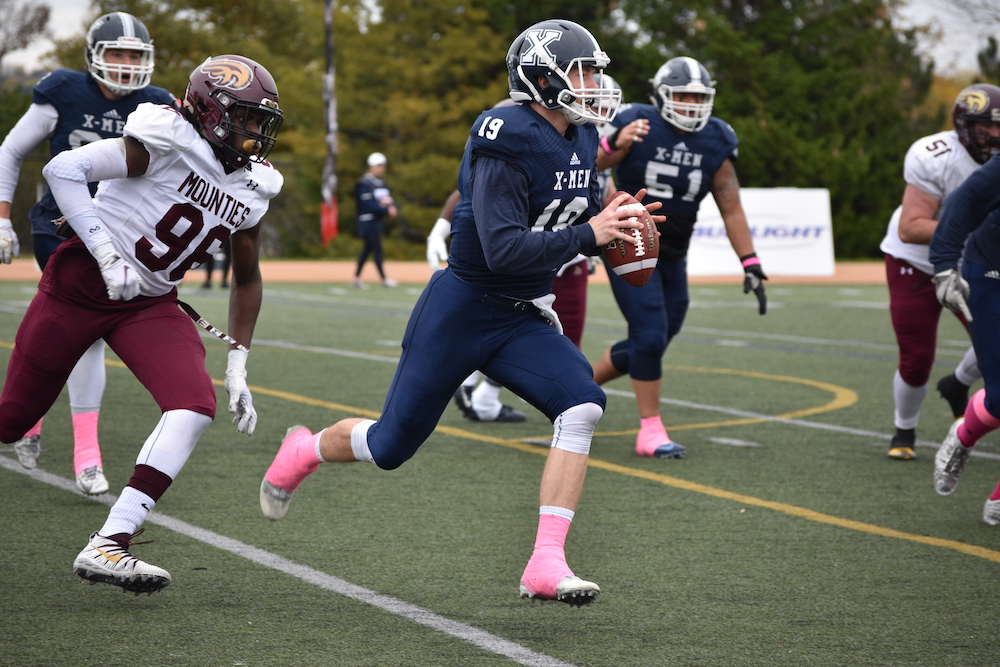 Should the ruling stand, Wasdal has an eye on a coaching role, doing what he can to support his team. While he is sorry to leave this chapter of his life behind, he said that he recognizes a silver-lining to the end of his athletic career.
"It's like the end of football is just the beginning of something I haven't even discovered yet," he said. "Part of me is excited to apply the skills that I have from playing the game into other areas and other pursuits."
---
More Stories