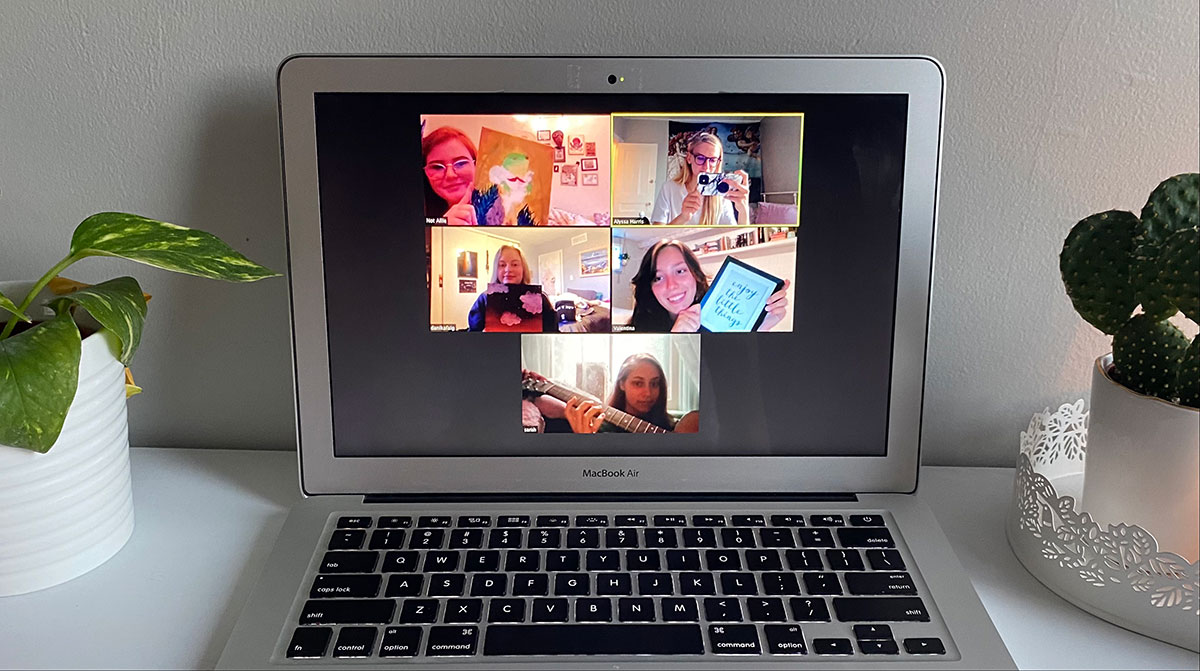 Bonding and relationship-building, recruitment, social events and philanthropy are the pillars that underpin fraternities and sororities. But under the COVID-19 pandemic these organizations have had to adapt.  
As the pandemic's second wave hits Ottawa and Ontario, Premier Doug Ford has tightened the rules governing bars and restaurants and closed all strip clubs.
He has also warned people of all ages, but especially those under 40, about gathering in large unmasked numbers to party and limited the size of such gatherings in Ottawa, along with Toronto and Peel Region. The premier also specifically warned against college and university students partying now that the fall semester is under way.
In Ottawa, classes at Carleton University and the University of Ottawa are virtual, with few exceptions. This means that some members of fraternities and sororities in the capital aren't here to participate in social gatherings, so a lot of activities are moving online.
For those who are, current public health regulations limit private in-person gatherings to 10 people indoors, and 25 outdoors along with physical distancing of two metres. Masks should be worn if physical distancing isn't possible. 
A cluster of new COVID-19 cases tied to a 100-person frat party held at the University of New Hampshire was widely condemned in early September. A fraternity at Western University in London, ON, was criticized after it promoted an in-person frosh week of parties. 
Some members of these organizations in Ottawa say the emphasis on party culture does not apply to all fraternities and sororities, and that they are being careful to follow public health guidelines.  
With confirmed COVID-19 cases in Ottawa university residences slowly creeping up — and the ages of people catching the virus going down — concerns remain about students holding in-person events that break local safety rules.
Changes to operations
Grace Ormiston, a sociology student at Carleton, says she was initially afraid to join a sorority. She heard negative things about what is known as 'Greek' life on television and in the news, and wasn't sure she would fit in.  
"When I joined it was probably an absolute blessing," Ormiston said. "They basically bring me a sense of family and a sense of belonging." 
Ormiston's Kappa Beta Gamma sorority has held several virtual social events since the start of the school year, including a morning yoga workout, a casual hang-out and study session, and a brunch mixer with the Carleton chapter of the Acacia fraternity. Kappa Beta Gamma does not have a sorority house. Ormiston says some members live together in houses and apartments.
Kappa Beta Gamma at Carleton has also held some in-person events this September, including an outdoor picnic mixer to allow for physical distancing. 
At the beginning of the fall semester, Ormiston said her sorority had planned to hold their events in person with distancing and mask rules in place. But with the declaration of a COVID-19 second wave in Ottawa in mid-September, and rising cases among young people led her sorority to move most events online. 
According to Ontario Health Minister Christine Elliott on Sunday 65 per cent of the new cases in Ontario are in people under 40. 
"People can still participate and it might not be the same experience, but, like, we are trying our best to make it as fun as we possibly can," she said. "We don't want anyone getting sick."
She added: "It's like, do we care about each other and the community, or do we just not and want to say, like, 'screw it'?"
Alex Kreissl is the president of Sigma Chi at the University of Ottawa, which the fraternity calls its consul. Kreissl said his fraternity has five members living in a six-bedroom house, and house rules limit guests to two people at a time. Usually, six members could stay at a six-bedroom house.
Sigma Chi has moved much of its operations online, but is still holding some in-person events.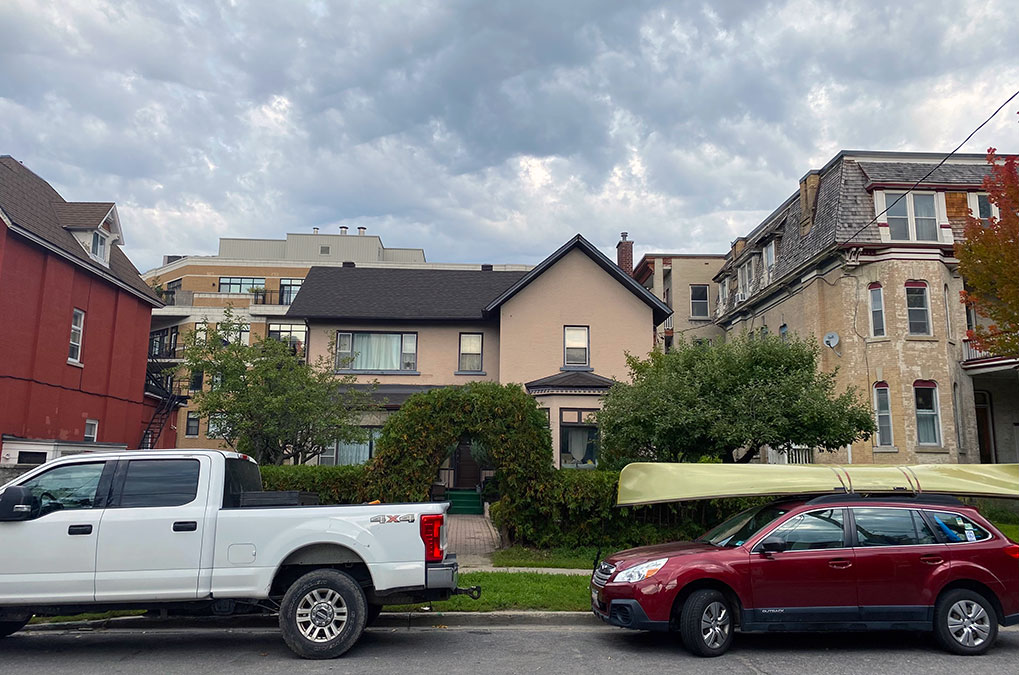 Some of Sigma Chi's philanthropic efforts, such as weekly volunteering at the Ottawa Mission, continue with masks on. Kreissl says his fraternity is planning an in-person volunteer effort with the Ottawa Regional Cancer Foundation in October. 
The way Sigma Chi recruits has also changed. Kreissl says the number of new recruits and the reach the fraternity once had is lessened because recruitment can't be done in person. 
Previously, Kreissl says, the fraternity's focus was on gaining new recruits all year. This year, its focus has shifted to building and sustaining the relationships between the members it already has, a development Kreissl welcomes. 
"(That's) kind of one way that we can really capitalize and utilize this opportunity is to bring people closer together," he said.
Kyle Dimaano, recruitment officer for the Carleton chapter of Acacia, said he feels his fraternity has lost some potential members because all of its events are online.
"There were potential people who wanted to come to events, but because they were online, they didn't," Dimaano said. "I guess they just wanted to party."
Changing relationships
One challenge created by virtual platforms is building relationships between members. Ormiston said, is that it's easier for people to skip online events than in-person ones. 
"Sometimes, when it comes to online things, people just forget. Or, it slips your mind because it's not like, physically you have to go somewhere," she said.
"I feel sometimes people think, 'Oh, it's not really a big deal if I go or not'." 
Despite this, she said she has been surprised by how well people can bond through virtual interaction. "I definitely think that relationship(s) and bonding between sisters … has actually gone a lot better than any of us thought."
Dimaano agrees. "It's hard because you don't really get to see the people, especially when they don't have webcams," he said. "I feel like you can't really make a connection with just a voice."
Sigma Chi's Kreissl said the lack of in-person connection has had a negative impact on members' ability to build relationships.  
"The biggest thing I would say is it takes away that brotherhood aspect," he said. "Just being able to see people face-to-face, having that human connection. I think that's probably the hardest part for a lot of us."
Although Ormiston says she feels relationship-building is going better than expected, she agrees with Kreissl that it's not the same.
"You don't get that in-person connection, you don't get to read body language and that sort of thing," she said. "[But] it hasn't gone as badly as I thought."
Challenging party culture
Ormiston said the belief that Greek life is only about partying, and that all members of sororities and fraternities don't care about spreading COVID-19, is not true. She said it's frustrating to hear of parties tied to other Greek organizations that break distancing and mask rules.
"I know a lot of people have a lot of misconceptions about Greek life, and definitely think that it's a lot of partying and drinking and stuff like that."
Although Ormiston said the stereotype is not true for everyone, she has noticed more students are not paying heed to public health guidelines.
"I think it's really sad, because I definitely think that people, especially university students, we kind of don't really care. And that is really frustrating," Ormiston said.
Kreissl said respecting distancing and private gathering guidelines is a high priority for his organization.
"Really, I would say the biggest thing is really respecting the regulations in Ontario and in Ottawa right now."
---
More Stories