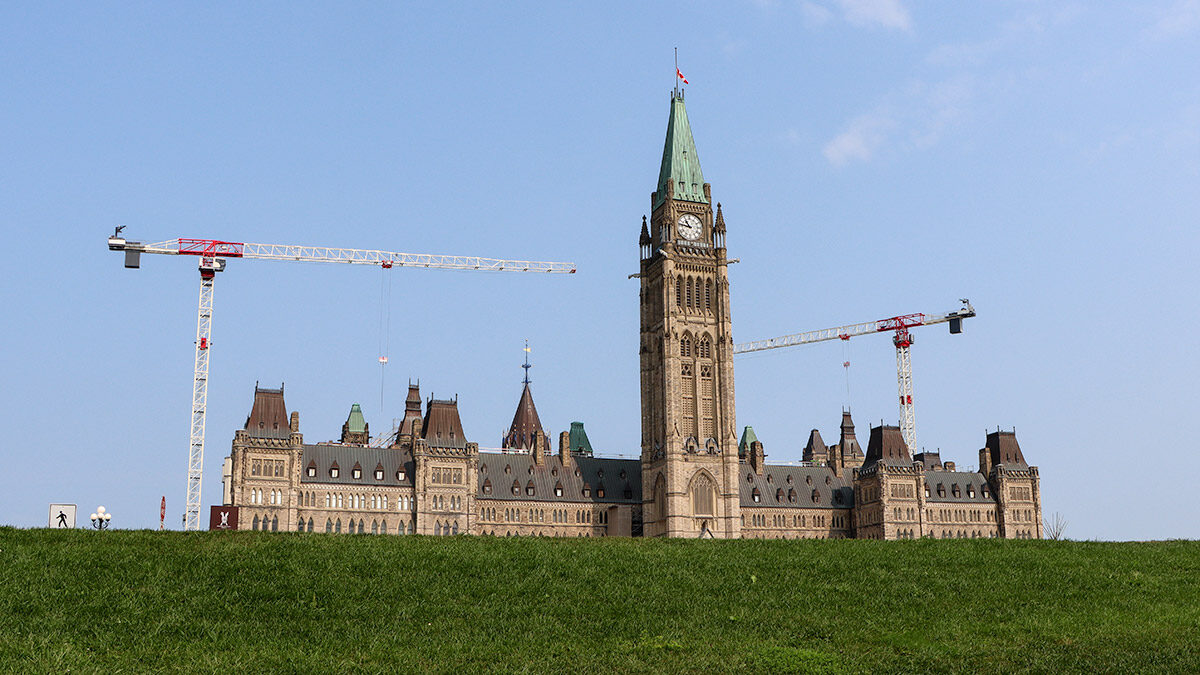 For Liberal leader Justin Trudeau, the five main parties and their leaders — and most of Canada — the 2021 federal election on Monday surely felt all too familiar. The Liberals once again held on to enough seats in the House of Commons to form a minority government while losing the popular vote to the Conservative Party and failing to attain a sought-after majority.
Thirty-six days and $660 million after it was called on Aug. 15, the campaign came to a close with the Sept. 20 vote. Trudeau was targeted by critics for calling the election during the fourth wave of the COVID-19 pandemic, and Monday night's results are virtually identical to those generated by the 2019 election.
There were some significant changes. Three female Liberal cabinet ministers — Maryam Monsef and Deb Schulte in Ontario and Bernadette Jordan in Nova Scotia. Monsef, minister for women and gender equality and rural economic development, Seniors minister Shulte and Jordan, minister of fisheries, oceans, and the Canadian Coast Guard, were defeated by Conservative challengers in their respective ridings.
The six main parties battling for the 338 seats in the House of Commons were Justin Trudeau's Liberals, Erin O'Toole's Conservatives, Jagmeet Singh's New Democratic Party, Yves-François Blanchet's Bloq Québécois, Annamie Paul's Greens and the upstart People's Party of Canada, led by former Conservative cabinet minister Maxime Bernier.
When the election was called, the Liberals held 155 seats, the Conservatives 119, the NDP 24, the BQ 32 and the Greens 2. There were also five Independent MPs and one vacancy in the House of Commons.
Monday's outcome is not yet considered final because about one million mail-in ballots remain to be counted nationwide. But the unofficial results very closely resembled the pre-election seat count: Liberals 156, Conservatives 121, Bloc 32, NDP 27, Greens 2. There are still about a million mail-in ballots to count that may change some results.
Some of the main issues discussed in the campaign included COVID recovery and vaccines, healthcare, climate change, gun control, Quebec's Bill 21, the federal budget, housing affordability and reconciliation with the Indigenous peoples of Canada.
Trudeau addressed the country early Tuesday morning after CBC and other networks had declared a Liberal minority government. He thanked Canadians and said, "you are sending us back to work with a clear mandate to get Canada through this pandemic and to the brighter days ahead. My friends, that is exactly what we are ready to do."
He added: "There is no greater honour than serving you and serving this country."
In his concession speech, Conservative leader Erin O'Toole said: "Our support has grown, it's grown across the country, but clearly, there is more work for us to do to earn the trust of Canadians."
O'Toole criticized Trudeau for calling the election and for suggesting he would call another in 18 months if the Liberals didn't achieve a majority. O'Toole said: "Canadians sent him back with another minority at the cost of $600 million and deeper divisions in our great country."
The Conservatives picked up five seats in Nova Scotia, following the provincial Conservatives' win there in August. The Liberals lost three seats, including Jordan's, defeated by Conservative Rick Perkins.
The Green party's leader, Annamie Paul, finished fourth in Toronto Centre, far behind Liberal incumbent Marci Ien, former broadcast journalist for CTV News and co-host of The Social.
Maxime Bernier, leader of the Progressive Party of Canada, lost in his home riding of Beauce, Que. The party attracted about five per cent of the popular vote nationally, but gained no seats. However it is clear that PPC vote may have cost the Conservatives several seats.
Due to the COVID-19 pandemic, there has been an increase in mail-in ballots. Elections Canada reported that approximately 1,267,668 voting kits were mailed out and 1,025,896 returned as of Sept. 20. These ballots will not be counted until Tuesday or later. Mail-in ballots must be verified by local voting officials before they are counted. Officials verify the signature and ensure voters have not sent in multiple ballots or voted in person.
Additionally, some in-person polling ran late in some cities across the country, including in Ottawa, Montreal and Toronto. Election officials assured voters waiting in line that they would be able to cast ballots after the official poll closing time.
With files from Capital Current staff
---
More Stories