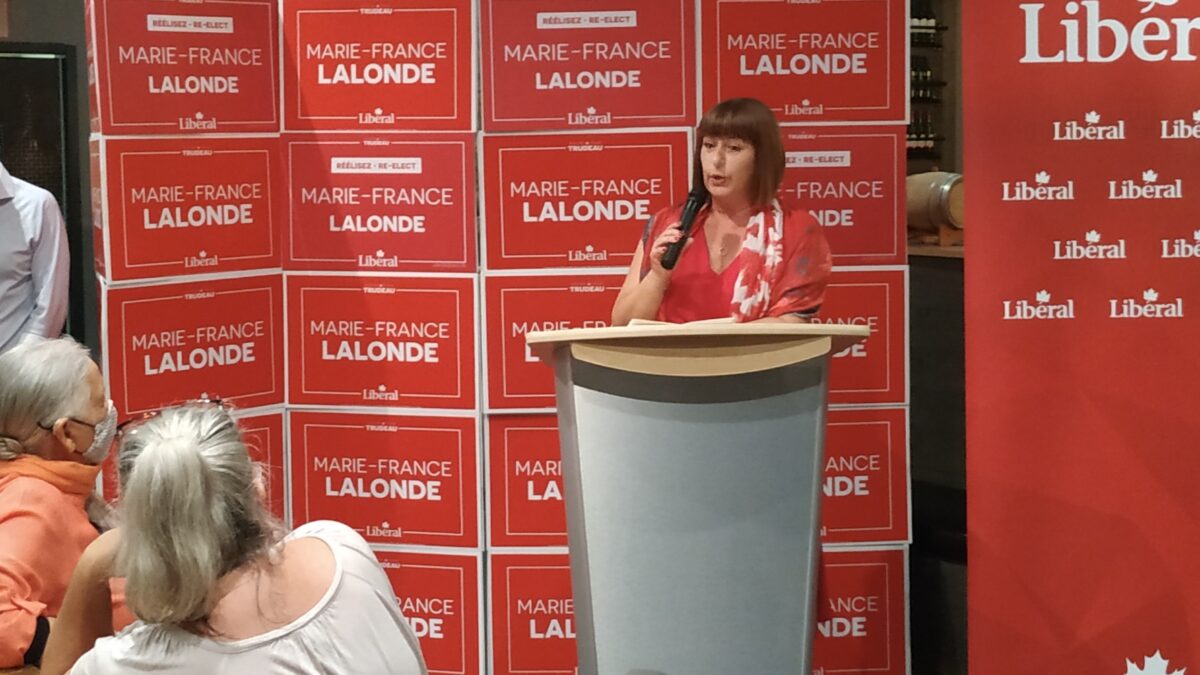 No ridings have switched colour in Ottawa after a federal election called during the fourth wave of the COVID-19 pandemic.
Two first-time Liberal MPs — Yasir Naqvi and Jenna Sudds — will head to Parliament in Ottawa Centre and Kanata-Carleton. Liberal incumbents Catherine McKenna and Karen McCrimmon had stepped aside ahead of Monday's vote.
But after a 36-day campaign that has produced another Liberal minority government and a national result nearly identical to the 2019 election, the political landscape in Ottawa and surrounding areas is virtually unchanged.
The Liberals once again scooped up eight of nine seats in the city, with Conservative MP Pierre Poilievre in Carleton retaining Ottawa's only blue riding.
The Liberals also held on to four ridings in the Outaouais — Pontiac, Hull-Aylmer, Gatineau and Argenteuil-La Petite-Nation — while Liberal and Conservative incumbents were returned in the mostly rural Eastern Ontario ridings surrounding Ottawa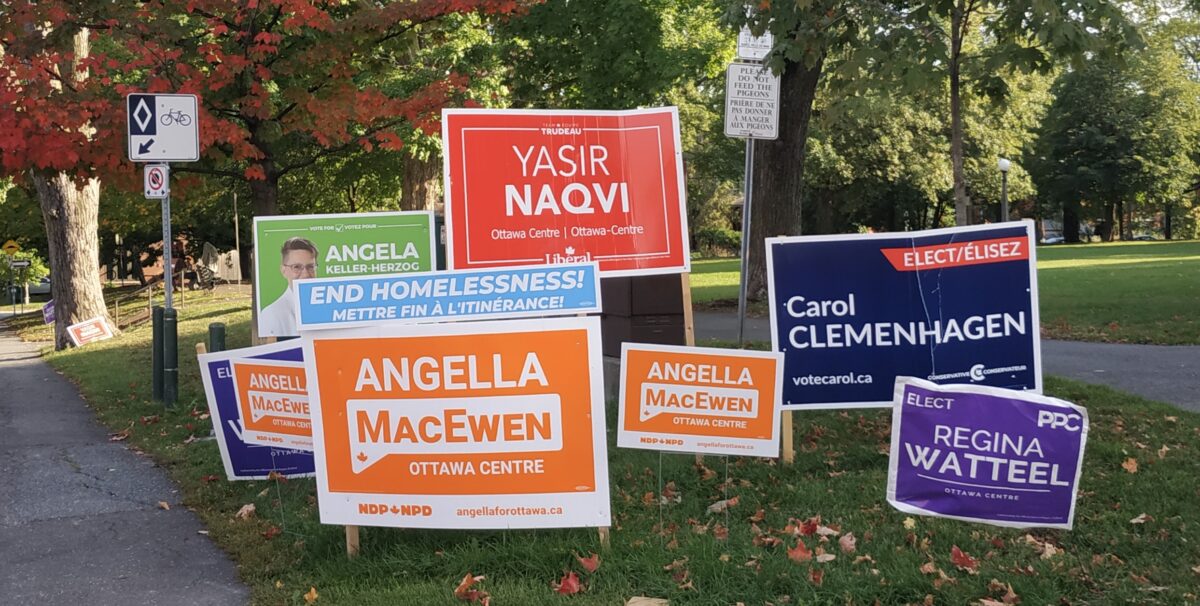 Ottawa Centre
In the downtown Ottawa riding, Naqvi — a former Ottawa Centre Liberal MPP and provincial attorney general — beat several opponents to secure the seat. Former MP and federal Infrastructure and Communities Minister Catherine McKenna had announced in June that she would not run for re-election, which cleared the way for Naqvi to secure the Liberal nomination.
Until 2015, the riding had been held by the NDP for about a decade. But NDP candidate Angella MacEwen was unable to recapture the seat against Naqvi.
Ottawa Vanier
Voters re-elected Liberal incumbent Mona Fortier in one of the most secure Liberal seats in the country. Fortier, who served as the federal minister for middle class prosperity, first won the riding during a 2017 by-election.
Orleans
Liberal incumbent Marie-France Lalonde was re-elected in the east-end Orleans riding. Lalonde has held the seat since the 2019 federal election.
Ottawa West-Nepean
Liberal incumbent Anita Vandenbeld was re-elected for a third term. Vandenbeld, who served as parliamentary secretary to the minister of national defence, was first elected in the riding in 2015.
Kanata-Carleton
Liberal candidate Jenna Sudds — an Ottawa city councillor — won a tight race against Conservative candidate Jennifer McAndrew in the west-end riding left open after McCrimmon's decision not to seek re-election.
Carleton
Conservative incumbent Poilievre has kept the rural and suburban south-end riding for another term. It's the seventh straight election win for Poilievre.
Ottawa South
Liberal incumbent David McGuinty was easily re-elected in the south-end riding. McGuinty, brother of former Ontario premier Dalton McGuinty, has held the riding since 2004.
Nepean
Liberal incumbent Chandra Arya was re-elected for his third term in Nepean. Conservative candidate Matt Triemstra was seen as a strong contender during the campaign, but couldn't switch the area to blue.
Glengarry-Prescott-Russell
Liberal incumbent Francis Drouin was re-elected in the riding that includes the easternmost part of the Ottawa, the former Cumberland township.
Elsewhere around Ottawa, no ridings flipped from one party to another.
Pontiac
The only riding in the area around Ottawa that did not see an incumbent hold the seat was Pontiac, where Liberal MP Will Amos opted not to run for re-election. But voters elected Liberal candidate Sophie Chatel.
Gatineau
Liberal incumbent Steve McKinnon was re-elected in this riding for a third term. McKinnon took the riding from the NDP in 2015.
Hull-Aylmer
Liberal incumbent Greg Fergus was re-elected after first taking the seat in the 2015 federal election.
Argenteuil-La-Petite-Nation
In the riding east of Gatineau, Liberal incumbent Stéphane Lauzon narrowly defeated Bloc Québécois challenger Yvon Destroismaisons.
Renfrew-Nipissing-Pembroke
Conservative incumbent Cheryl Gallant was re-elected by a large margin in the Ottawa Valley riding she's held since 2000.
Lanark-Frontenac-Kingston
Conservative incumbent Scott Reid was re-elected in the riding southwest of Ottawa that he's held since 2000.
Stormont-Dundas-South-Glengarry
Conservative incumbent Eric Duncan, first elected to the riding in 2019, was re-elected.
Leeds-Grenville-Thousand Islands and Rideau Lakes
In Leeds-Grenville-Thousand Islands and Rideau Lakes, Conservative Michael Barrett was re-elected. Barrett was first elected to the riding — a Tory stronghold for about 20 years — in a 2018 byelection.
While Monday's vote resulted in no flipped seats in the Ottawa area, there remains a slim possibility that final results could change.
Just over one million Canadians opted to vote by special ballot. While that number is smaller than what Elections Canada predicted would occur during the COVID-19 pandemic, officials have said the counting of mail-in ballots would not begin until tomorrow.
The initial results of the closest races across Canada could be overturned in some cases after the counting of all mail-in ballots is complete.
---
More Stories