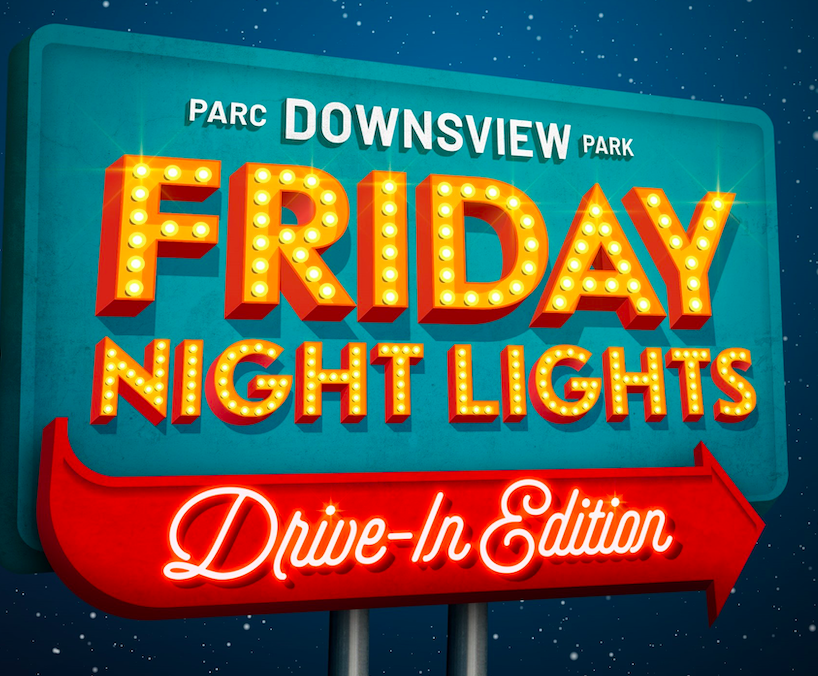 Culture is getting a boost this summer from the MADE in Canada: the Summer Blockbuster Series.
The initiative will screen films at drive-in theatres across the country, giving Canadians a chance to enjoy free movies while maintaining physical distance in keeping with COVID-19 protocols. It will also be a celebration of Canadian film, which has been hit particularly hard by the pandemic.
"Productions were halted, they had to put everything on pause," said MADE in Canada spokesperson Tanner Zipchen, referring to the film industry.
He said MADE in Canada celebrates film crews and post-production teams that work in this country by looking back on blockbusters produced by Canadians with an eye toward future projects.
"I think we don't always acknowledge what comes out of Canada," said Zipchen. "A lot of the movies, shows that we enjoy, we don't realize it might be made down the street from where we live."
A new era for the drive-in theatre
The series — which runs to Sept. 8 — will provide viewers more than just an opportunity to watch a movie in the company of others, especially for those who might remember the heyday of the drive-in theatre.
"If you grew up in that era, it's a sense of nostalgia," said Zipchen. "It's really cool."
The event is sponsored by MADE, an organization that works to promote Canadian creators and the Canadian film and television industry.
The first show was Arrival by Denis Villeneuve and largely filmed in his home province of Quebec. It was screened July 3 at Toronto's Downsview Park Drive-In. Other screenings will be held in Saskatchewan, Manitoba, Ontario, Quebec, New Brunswick, Nova Scotia and P.E.I. Arrival is being shown July 5 in Winnipeg, July 6 in Sherbrooke, Que., and July 7 in Wolseley, Sask.
Downsview Park will host other shows on July 24, Aug. 7, Aug. 21 and Sept. 4.
Tickets are free but have to be reserved in advance online. A full list of dates and locations can be found on the event's webpage.
Canadian film industry at a standstill
Initiatives like the summer drive-in series are breathing life into Canada's creative sector which was hard hit by the public health measures introduced to combat the COVID-19 pandemic.
"The film industry's been massively hit," said Rodney Nelson, an instructor at Carleton University's Sprott School of Business.
He explained that calls for physical distancing during the pandemic have stalled the film and television business, which typically relies on large gatherings both for production and presentation.
"Films have been postponed, releases have been postponed, movie theatres are shut down," Nelson said.
Toronto — a city dubbed "Hollywood North" because of the number of productions it hosts — was hit especially hard. There was a wealth of work for the city's industry professionals before to the pandemic, according to Nelson. Toronto is now in Stage 2 of reopening of the economy and film production can resume with physical distancing rules in force.
"It's unfathomable to think that the entire industry is at a standstill," he said. "But it is."
'Almost altruistic'
In spite of these difficulties, Nelson points out that there has been an unexpected benefit to the shutdown.
"The silver lining in this is that people are re-evaluating," he said. "We're coming together. Profit is not always our primary goal at this point."
He mentioned that some artists and organizations have been producing content for free over the past few months, often on streaming platforms.
Nelson said that initiatives like the MADE in Canada drive-in shows allow people to experience art together again as a community, even with distancing measures in place.
"Going into this lockdown was very difficult for people, " said Nelson, adding that any kind of entertainment can help "break the tedious tension of being isolated."
"It's almost altruistic right now," he said. "It's not financial."
The culture stream
The National Arts Centre in Ottawa, for example, has been streaming dozens of performances — music, dance, theatre and more — as part of its free #CanadaPerforms series during the pandemic. Performers are paid for their offerings.
For example, on Monday, at 11 a.m., the NAC will feature a performance by Inuit artist Sylvia Cloutier, billed as a "family friendly workshop" in which Cloutier "shares stories from her Inuit culture through song and dance."
At noon on July 6, Rachel Mercer, the principal cellist of the NAC Orchestra, performs a free, live concert as part of the NACO Lunch Break classical music series.
The NAC is also livestreaming upcoming performances from the NAC-RBC Bluesfest Drive In concert series. The shows are staged drive-in style at the ZIBI Place des Festivals venue in Gatineau, on the shore of the Ottawa River. Tickets are $75.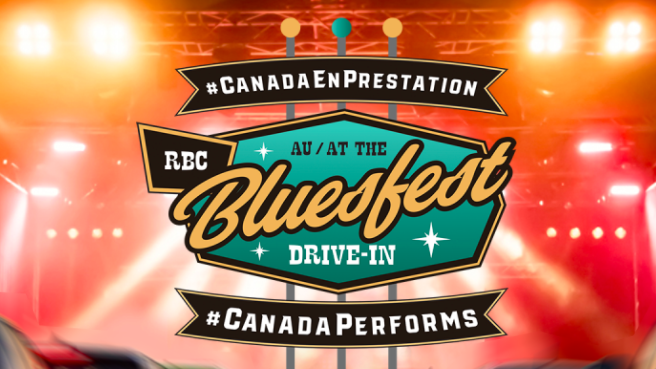 Performers on July 31 include Quebec singer Marie-Mai. Donovan Woods, Neon Dreams, Terra Lightfoot, Julian Taylor and Kellylee Evans. An Aug. 1 concert features the Sam Roberts Band, Shad, Haviah Mighty, LeFLOFRANCO, Nambi and Bboyizm.
Later in August, Patrick Watson, Asuquomo, Tim Hicks, Amanda Rheaume and Lyle Odjick & the Northern Stream will perform.
"The #CanadaPerforms at RBC Bluesfest Drive-In live concerts will be a bridge between on-site and livestreamed experience, through a Facebook Canada partnership, in an effort to help the live performance and music industry gradually come back and recover from months of disruption and cancellations in helping fight the pandemic," the NAC and RBC Bluesfest announced on June 18.
Welcome back
"Concert-goers, as small pods or families, will be encouraged to drive to the site and watch live concerts from their individual dedicated space. In order to safely welcome back audiences to watch live concerts, the Drive-In series will offer a physical distancing experience that respects reopening measures and protocols. Canadians will also be able to watch online the livestreamed concerts."
The NAC's #CanadaPerforms is a co-production with Facebook Canada. It was started in the early weeks of the pandemic lockdown. The concept has evolved into a two-year partnership "that will explore the future of digital engagement and live streaming in the performing arts," the NAC stated in a May 22 announcement.
"From the moment the pandemic forced the closure of performance venues, festivals and major live events across Canada, we knew that the National Arts Centre needed to play a leadership role in supporting artists and the arts sector," Christopher Deacon, president and CEO of the NAC, said at the time.
Along with Facebook Canada, which made a $500,000 investment in the project, the NAC has teamed with Slaight Music, the RBC Foundation and SiriusXM, "who all came together for this relief effort and helped us kickstart a movement that has grown beyond our expectations."
Related: Ottawa artists keep creative in a time of COVID-19/
---
More Stories