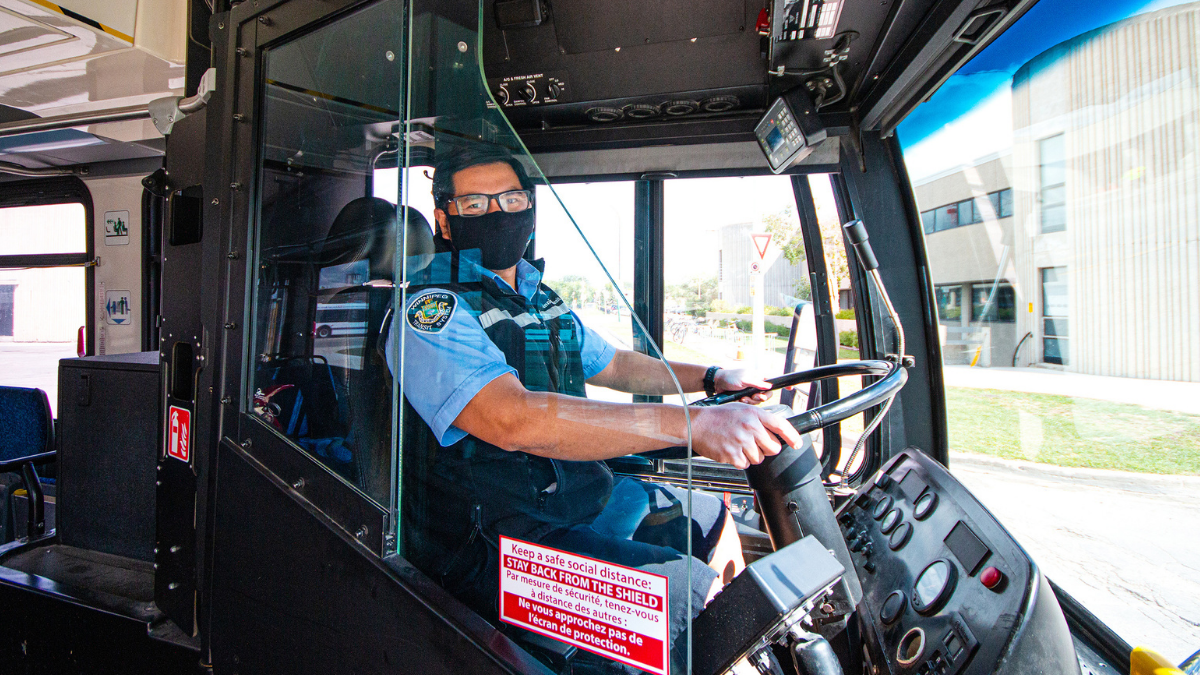 A $6-million plan to install permanent Plexiglas barriers on all OC Transpo buses will be on the table when budget deliberations take place this month.
The primary goal of the barriers, passed by the city's Transit Commission on Oct. 21, is to prevent some 100 assaults on bus drivers every year, Troy Charter, the city's director of transit operations, says.
The soft plastic barriers now in place to prevent the spread of COVID-19, don't provide a reliable guard against physical assaults. A permanent, hard-plastic shield would have the added benefit — at least for as long as the current public health crisis continues — of preventing transmission of the coronavirus.
According to documents presented at the Oct. 21 transit meeting, 33 assaults against OC Transpo drivers were reported between January and June 2020.
But concerns were raised about the cost during the transit commission Zoom session.
Commissioner Sarah Wright-Gilbert noted that the city's transit budget is under tremendous pressure because of the pandemic, which has dramatically reduced ridership and revenues.
"What are the impacts of postponing this project until we have some more stability in our finances?" she asked.
John Manconi, general manager of OC Transpo, said safety is the number one priority and that the hard-plastic shields will help ensure the protection of drivers.
"I'm not looking at it through a financial lens," he said, "because it is a very difficult challenge to put a price on safety."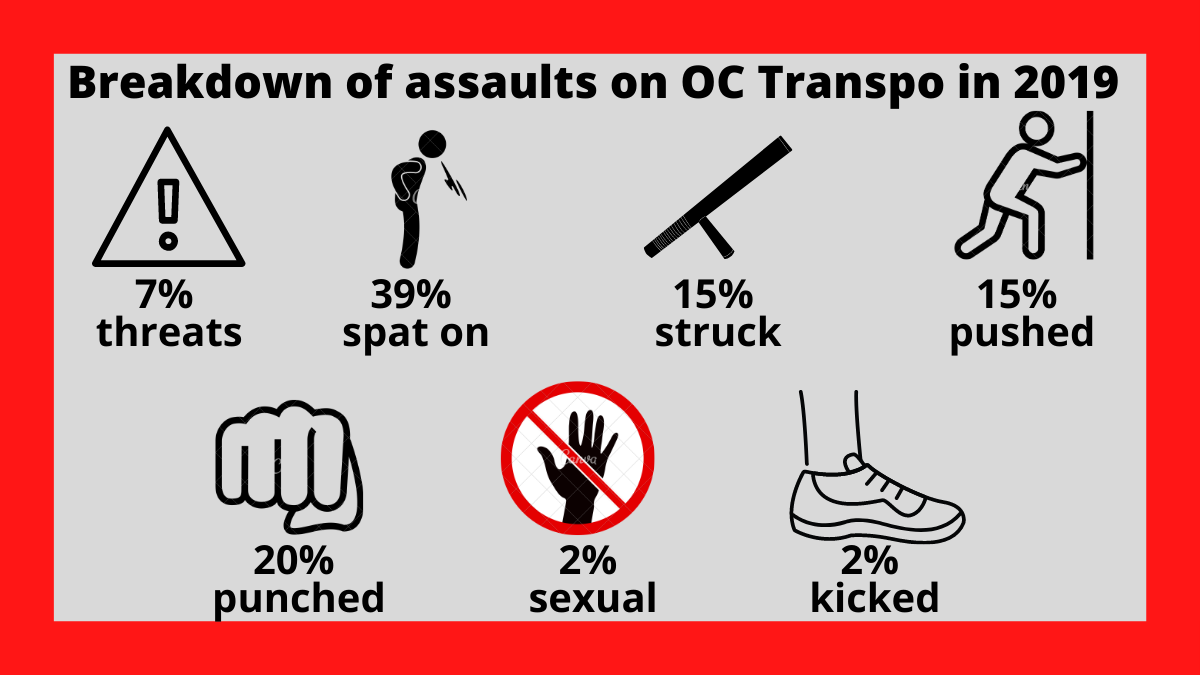 If Ottawa adopts the shields as standard equipment on buses, it will follow Winnipeg's transit authority in retrofitting vehicles with permanent plastic barriers to improve driver safety.
For the City of Winnipeg, the safety of operators came to the forefront in 2017 after a bus operator was stabbed to death.
The fear level of bus operators in Winnipeg naturally increased after the incident, said Randy Tonnellier, Winnipeg Transit's manager of operations.
"The feeling of our operator force after this occurred was, 'I might be the next person who is stabbed, '" he said.
In terms of the number of incidents, Tonnellier said Winnipeg is on par with other major Canadian cities, but that over the past decades, assaults have been rising, he added.
Charter said some of the common forms of assaults against operators are being spat at and having drinks thrown at them.
Manconi said he personally speaks to every OC Transpo operator who has experienced an assaulted.
"Many of our operators do not want to return," he said. "They're psychologically stressed from those assaults because they come out of nowhere."
A document provided by the City of Ottawa's communications department shows that 1,005 workdays were lost in 2019 because of assaults against drivers.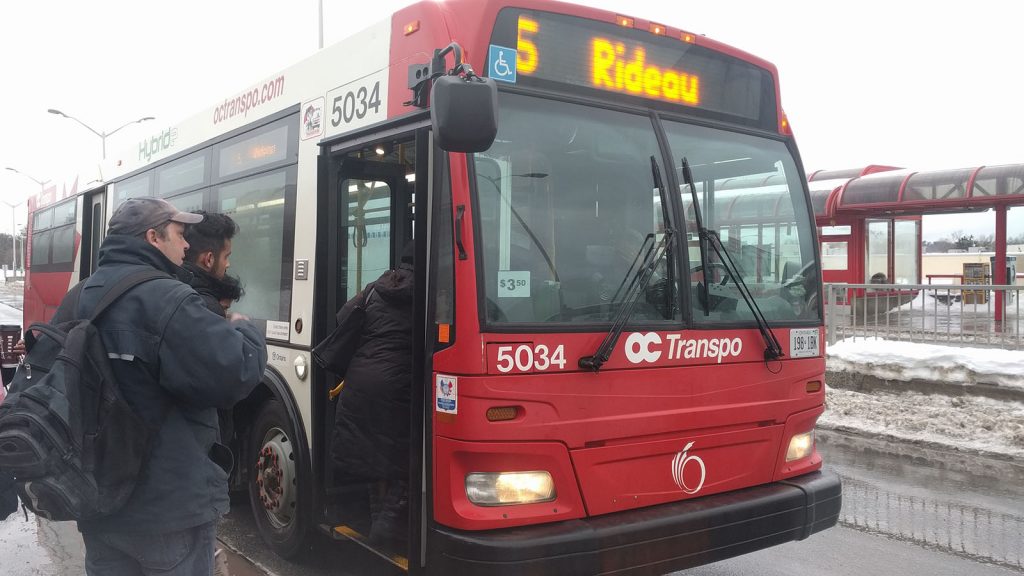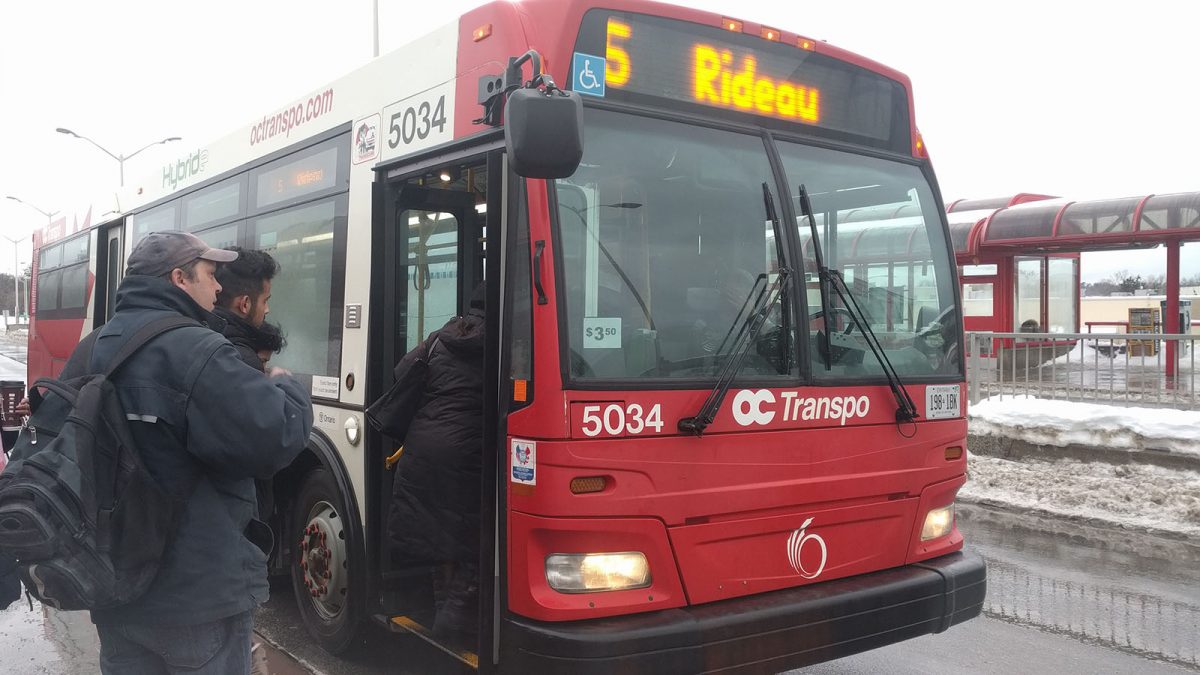 Winnipeg Transit completed the installation of permanent barriers on its fleet in March, just as the COVID-19 pandemic took hold in North America. This meant that the barriers also provided a preventive measure to stem the spread of COVID-19.
In Ottawa, a proposal to install permanent, hard-plastic barriers was made well before the pandemic hit this spring and the shields were being tested when the pandemic began.
As part of the OC Transpo Recovery Plan, launched on June 15, all buses were equipped with temporary soft plastic protective shields.
While the temporary shields protect against the spread of COVID-19, Manconi told the transit commission they do not provide any significant protection against assaults. He told the story of a bus operator who was sucker-punched in October through the temporary soft barriers.
Physical and mental damage
"There's physical damage to him, but it's also the mental damage that occurs to our operators," said Manconi.
Tonnellier said Winnipeg Transit is still reviewing its installation of protective shields, so there isn't yet any quantitative evidence showing a decrease in driver assaults.
Another factor that will likely affect the statistics is decreased ridership during the pandemic.
However, Tonnellier was able to supply some anecdotal evidence to support the use of protective shields.
"I've talked to operators and they say they feel safer," he said. "It appears that assaults are less severe. You can still reach around if you try and hit someone, but it's not going to be as easy and there will not be the same contact."
---
More Stories