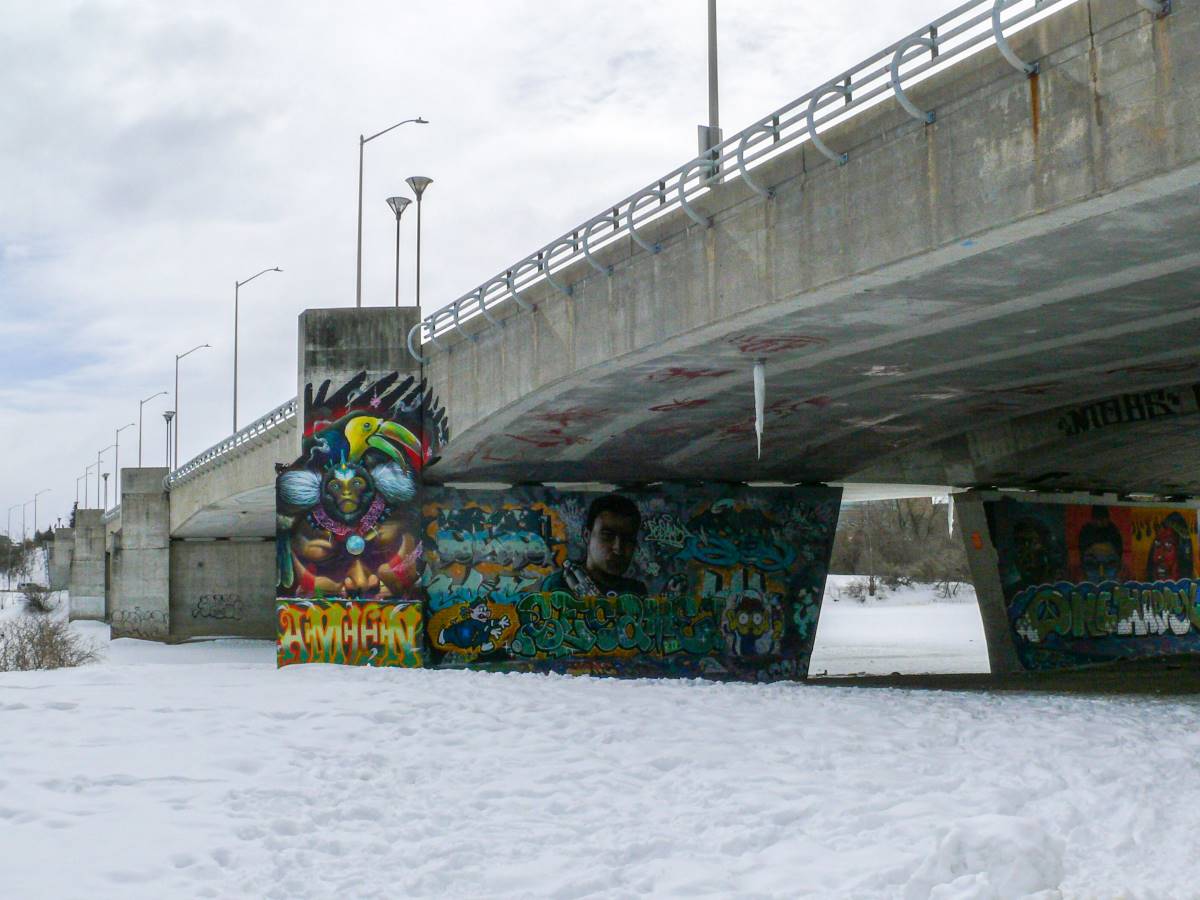 From above, the Dunbar Bridge looks pretty unremarkable. Serving as a stretch of Bronson Avenue over the Rideau River, its main purpose is to carry cars along the busy road.
But if you take a walk beneath the bridge, you'll find sprawling works of art plastered across its support walls.
This is because Dunbar Bridge has been approved as a place for legal graffiti and as the central location for the House of PainT Festival of Urban Arts and Culture.
Opened in 1995, the Dunbar Bridge was named after George Harrison Dunbar, Conservative MPP for Ottawa South from 1937 to 1959 and Ontario's minister of municipal affairs from 1943 to 1955.
In 2003, friends Sabra Ripley, Kami Rezazadeh, Ahm Sagarwala and Patrick Thompson put on the first House of PainT festival under the Dunbar Bridge, according to the event website. Ripley also worked with the Old Ottawa South Community Association's graffiti management committee to turn the bridge's support walls into a legal graffiti site.
The festival takes place every late summer or early fall and showcases colourful graffiti, breakdancing and music by DJs and MCs from across Canada, according to the website.
Over the last 17 years, House of PainT has continued to grow and the bridge has become a central place for the graffiti and hip-hop community. CBC Ottawa reported in August 2020 that the House of PainT had continued to work hard to provide programming for the community during the COVID-19 pandemic.
And even though the festival was cancelled in 2020, graffiti artists continued to display their artwork under Dunbar Bridge, including works that have sparked some political debate.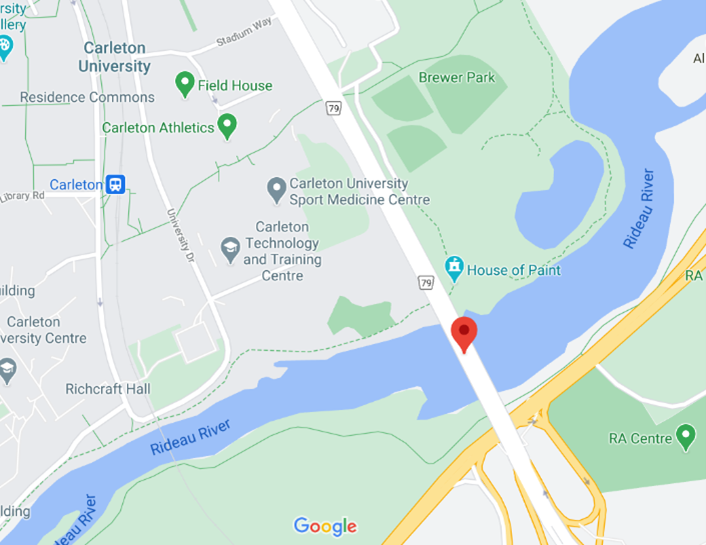 Graffiti depicting the Black Lives Matter protests that occurred in June 2020 were later defaced, according to CBC Ottawa. The incident sparked a conversation about the negative experiences of black graffiti artists in Ottawa.
In March 2021, as the cold Ottawa weather and the pandemic continued, activity under the Dunbar Bridge remained minimal. But the colourful images depicted on the bridge's walls stood out against the snow, ice and grey concrete, representing the rich artistic culture that rages on in the community.
---
More Stories