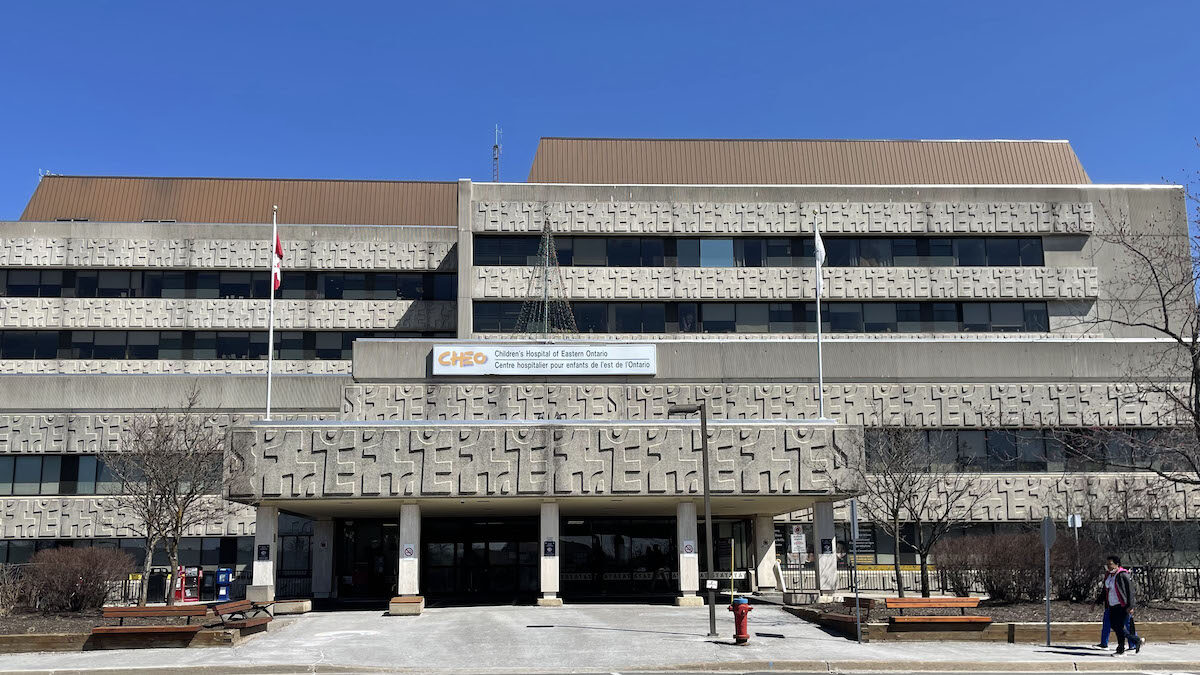 Andrea Pulgarin has long struggled with an eating disorder and she is one of many who has found it much harder to manage during the pandemic. She feels that increased use of social media is partly to blame.
"Growing up in the age of social media is hard," said the third-year journalism student at Carleton University. "You're surrounded by supermodels and very thin, beautiful women, so it can be hard to feel beautiful."
While there are three main types of eating disorders: anorexia nervosa, bulimia nervosa, and binge eating disorder, there are also many different kinds of eating disorders, with varying symptoms.
Pulgarin says her disorder stemmed from competitive dance, an industry that often puts more pressure on young people to be a certain weight, even if it is unhealthy.
"I think being locked down really triggered me," Pulgarin said. "While I didn't relapse into old habits, I really felt the pressure to diet and work out constantly because my TikTok For You Page was full of beautiful, thin women doing the same thing."
Pulgarin is not alone. Hospitals in Canada reported an increase in hospitalizations among people with eating disorders.
"Research has shown that there seems to be this relationship with greater social media consumption, greater body dissatisfaction, and greater disordered eating diagnosis," said Gary Goldfield, a clinical psychologist, professor, and senior scientist at the Children's Hospital of Eastern Ontario (CHEO).
Pandemic lockdowns in Canada forced many individuals indoors, likely leading to greater consumption of social media.
"We know that media is a trigger, that's been documented for over 35 years," Goldfield said. Exposure to images and videos of individuals who have unrealistically thin or extremely muscular builds can affect psychological well-being. 
Emily Huynh of the National Eating Disorder Information Centre (NEDIC) says that this increase may be attributed to many factors.
"Just like any kind of mental-health condition or illness, it's usually a factor of many things. And the kind of model that we look at is biological, psychological and socio-cultural factors," said Huynh.
During the pandemic, Canadians experienced increased isolation and use of social media, leaving them more susceptible to trends such as toxic diet culture shared over social media. 
According to Huynh, these factors have the potential to make things much worse for those with eating disorders.
"When I'm talking about increasing isolation, scarcity, coping with negative emotions, the weight stigma and diet culture which we might be hearing from social media — those are all perpetuating factors that folks can experience that keep us stuck in the eating disorder," she said.
Huynh added that NEDIC's call-in data showed a sharp increase in the need for support by Canadians.
"Our help line saw a 59-per-cent increase since pre-pandemic levels in the amount of people calling or chatting in with us. And then our 2021 numbers from April to September are 57-per-cent higher this year than 2020." 
Although data has shown an increase in the need for eating disorder support, Huynh said the health concern may not be new.
"Even though we've seen it kind of increase, it's more likely that [the eating disorder] has always been there and it just hasn't been talked about," she said.
"I think that having a strong support system is the most important thing," said Andrea Pulgarin. "During the longest stretch of restrictions, I had a really great friend group I could talk to when I was feeling triggered."
She added that while social media is still a huge influence on young women's well-being, whether you have people to talk to when you're feeling pressure can make or break your mental wellness.
---
If you are someone you know is living with an eating disorder, The National Eating Disorder Information Centre can be reached at ​​1-866-NEDIC-20. NEDIC's eating disorder awareness week of 2022 has provided those in need a toolkit for support.
---
More Stories