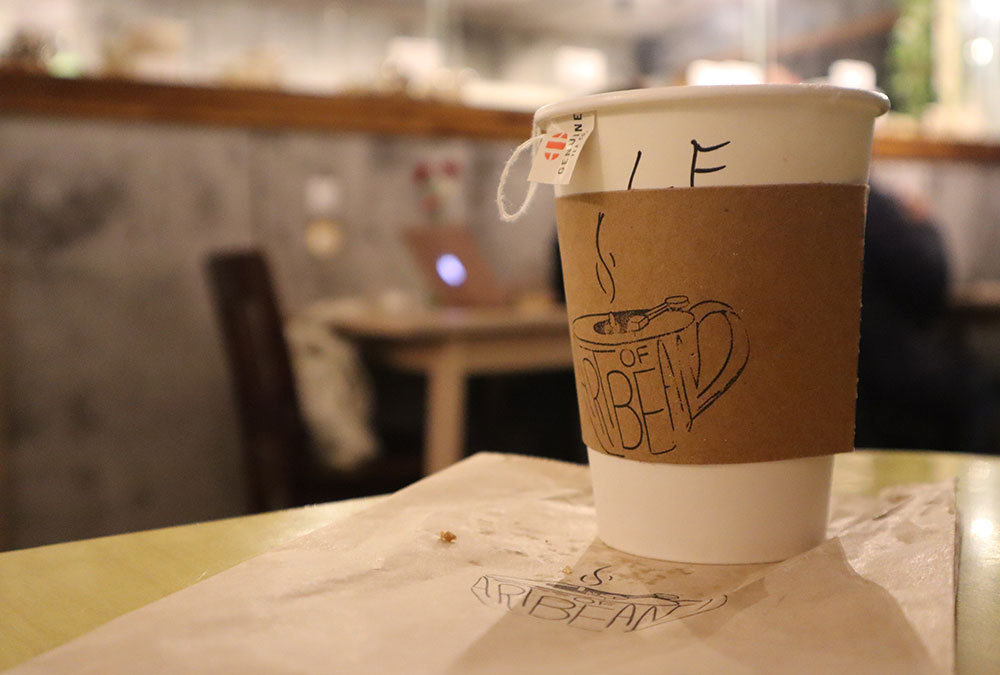 A landscape painting with an ocean view hangs above a café table where a patron sits with a steaming cup of coffee. The small canvas is displayed in an art gallery, though attached to the ceiling with a chain rather than mounted on the cement wall. A customer takes a bite of panini made by a pair of baristas diligently working behind a counter at the far side of the gallery, which double-doubles as a coffee shop.
Art of Bean has become a popular café in east-end Ottawa since it opened in October 2021. Co-founded by Elizabeth Iverson and Jordan Campbell, the Orleans business recently won a 2023 FACES award as the capital's Best Coffee Shop.
The café shares its space with The Niche Ottawa Gallery, founded by Morgan Hamilton-Kirk in 2019. The gallery is winding down its Curiously Serene exhibition, with a new show to open in April.
Iverson has a long-running connection to the shop's location. Born and raised in Orleans, she started studying at Allegro Music School on the floor above the Art of Bean when she was eight, leaving at 24 after she finished university. She also worked at the school as a music instructor for four years, which she says taught her a lot about entrepreneurship.
Allegro is "like family," said Iverson, "so it's really nice to be in the same building together."
She said this was a good place for her to connect with local residents. But it took moving out of her parents' place and travelling downtown regularly in her late teens to appreciate the community-building power of coffee shops.
"Places like Orleans don't really have as many of these spaces," she said. "We thought if we opened something here, people wouldn't have to maybe go so far just to have a similar experience and space they could enjoy."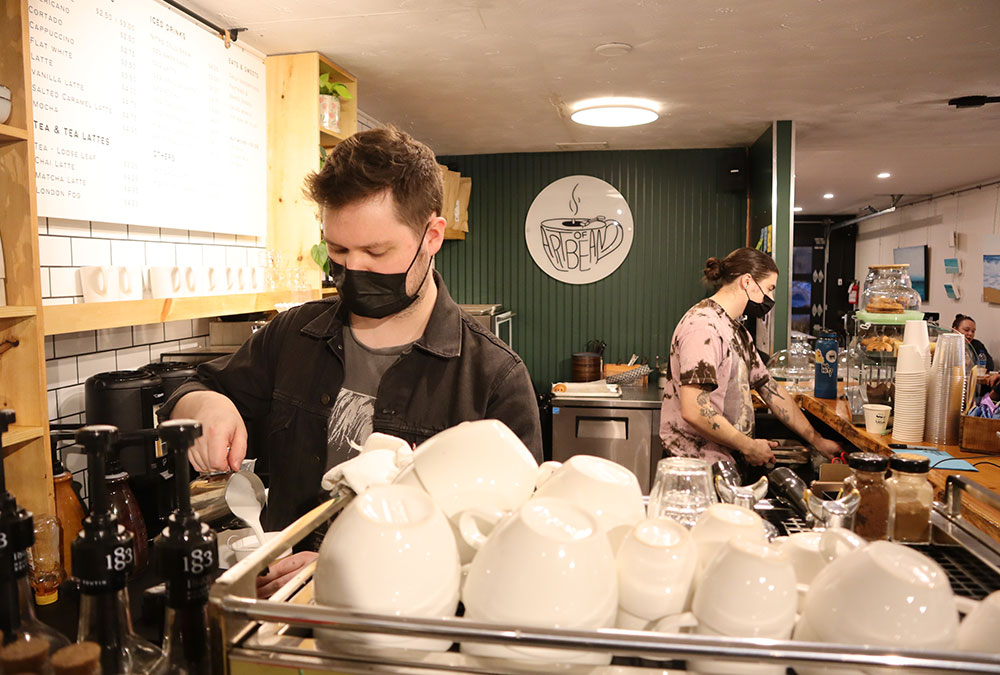 It's an insight that applies to the community's access to art. Iverson has been a family friend of Hamilton-Kirk since they were children, so when Niche first opened, Iverson helped organize live music performances and youth art workshops. These shows ran until 2020, when the pandemic forced Hamilton-Kirk to move the exhibits online.
The unused space and convenient building eventually convinced Iverson and Campbell — who had three years of experience as a Starbucks barista — to pursue their shared dream of opening a coffee shop.
Iverson said the complementary nature of the gallery and café makes them inseparable: the art draws more business to the coffee shop and the pleasures of java help people appreciate artworks in a more relaxed environment.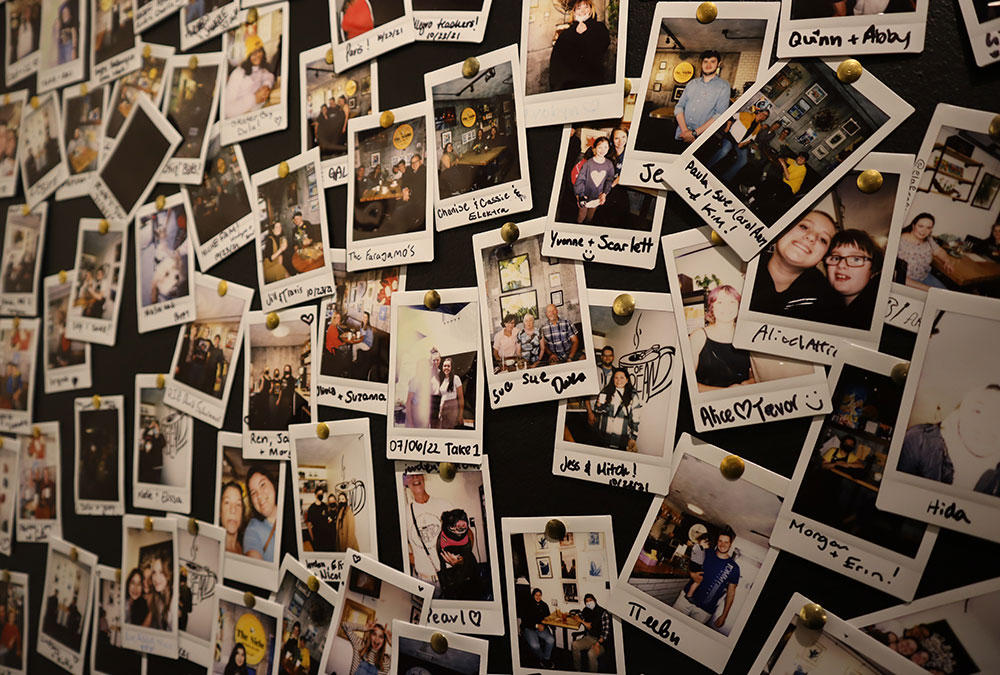 "It really is so nice to be able to support and feature these local artists," Iverson said. "It wouldn't be the same space without (the gallery)."
Hamilton-Kirk said the gallery has helped many young artists display their art for the first time. Seasoned creators have also been able to engage with the local community on a more personal level than in traditional galleries, she added.
"Being in the same space, everyone's work is appreciated the same," Hamilton-Kirk said. "It makes it 10 times more exciting for the viewers to see this range. It gains respect on both sides."
Anna Macquistan contributed watercolours of cats and homemade pottery to the gallery's current exhibition. Macquistan said she discovered in high school that she likes making art people can engage with physically, which led her to pottery.
She said traditional art exhibitions tend to focus on sculpture over other mediums. This makes it difficult for potters to display their art in galleries, a void in the capital's art scene that she said Niche Ottawa Gallery is helping to fill.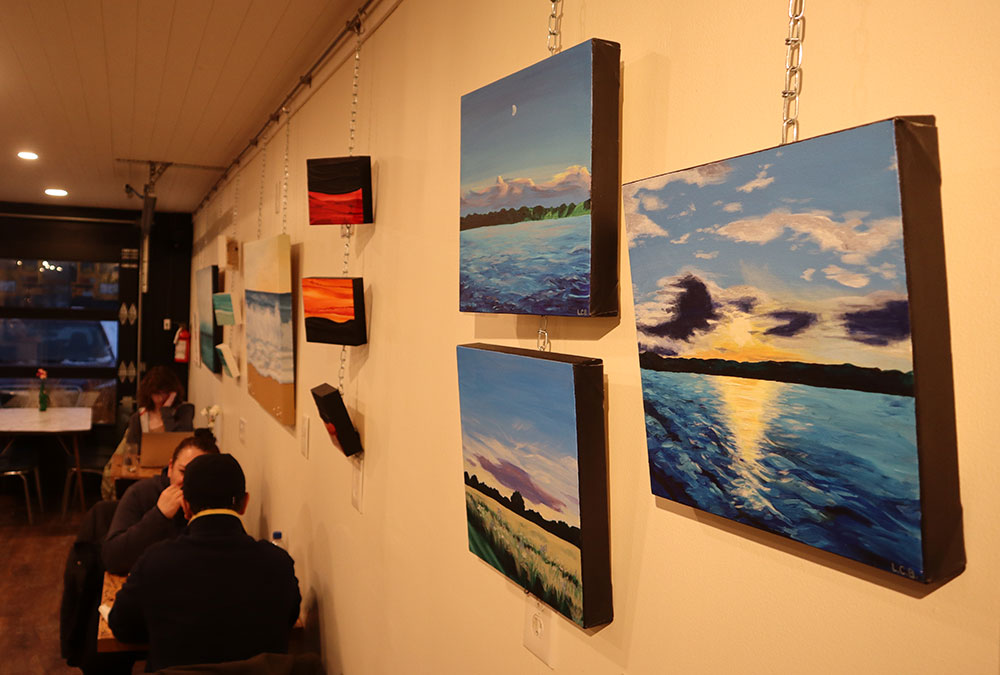 "You're making something functional. It's handmade and people use it every day, and they enjoy it," Macquistan said. "It's nice to be able to elevate it above just retail and have it in a gallery with other artwork."
She said these works of art help make the space warm and welcoming, an environment Orleans residents need during the winter.
With COVID calming down, Hamilton-Kirk said she wants to hold multidisciplinary performances in the coffee shop, including live music and poetry shows. She also plans to include more themed shows that flip concepts of galleries and artistic conventions on their heads.
Meanwhile, business is booming on Iverson's end. They expanded the shop last May because they didn't have enough seats for the volume of customers flocking to the café. Even with the bigger space, they're still full on most days.
She said she's happy the Art of Bean has helped pull people back together after the pandemic.
"We're really passionate about community and connecting with people," Iverson said. "That's really what drives us, what makes it special for us."
---
More Stories