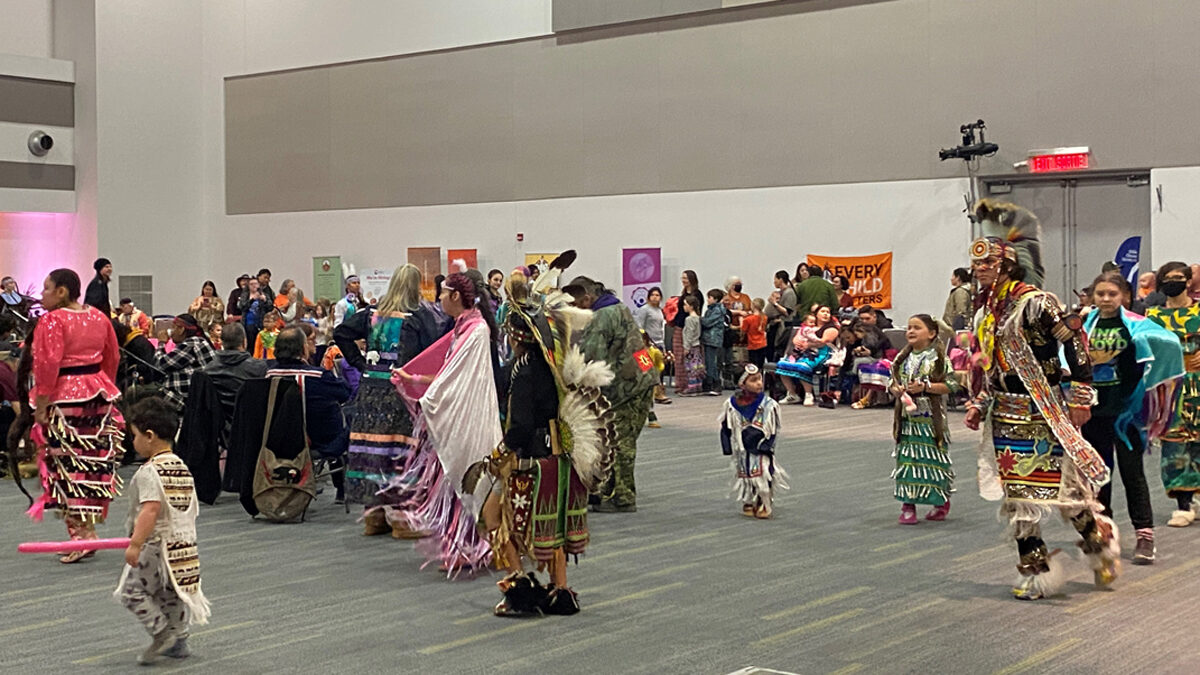 After a three year hiatus because of the pandemic, the annual Ottawa Indigenous Children and Youth Pow Wow has made a happy return.
The free event, organized by the Odawa Native Friendship Centre, welcomed both Indigenous and non-Indigenous peoples to enjoy food, song and dance at the Shaw Centre on Saturday.
"People are happy to be back to enjoy this kind of celebration," said Delores Peltier-Corkey, who has volunteered with the Odawa Native Friendship Centre for more than 20 years. "They missed it over the pandemic."
A Pow Wow is a traditional celebration where Indigenous peoples forge a sense of community and take pride in their heritage.
Peltier-Corkey says the event was started by local community organizations wanting to give Indigenous children and youth the opportunity to participate in and celebrate their cultures.
"A majority of our families and individuals who have moved to Ottawa have lost that connection to their culture and their traditions," she said. "This is what this event was meant to be: to bring them together so they can see this. It's all a part of who they are, where we come from."
Along with children and youth dances, the Pow Wow featured welcoming ceremony for infants and toddlers to honour those too young to participate. "They are a part of the community too," said Peltier-Corkey.
The event also included information booths from organizations that provide community and family services such as Makonsag, a non-profit that offers Indigenous-led child care and education programs, and the Gignul Non-Profit Housing Corporation, which helps at-risk and homeless Indigenous people find shelters and affordable housing.
In addition to her volunteer role with the Odawa Native Friendship Centre, Peltier-Corkey works as a tenant relations officer at the Gignul Non-Profit Housing Corporation.
"It's a good time to let people know who we are and the services we provide to the community," she said.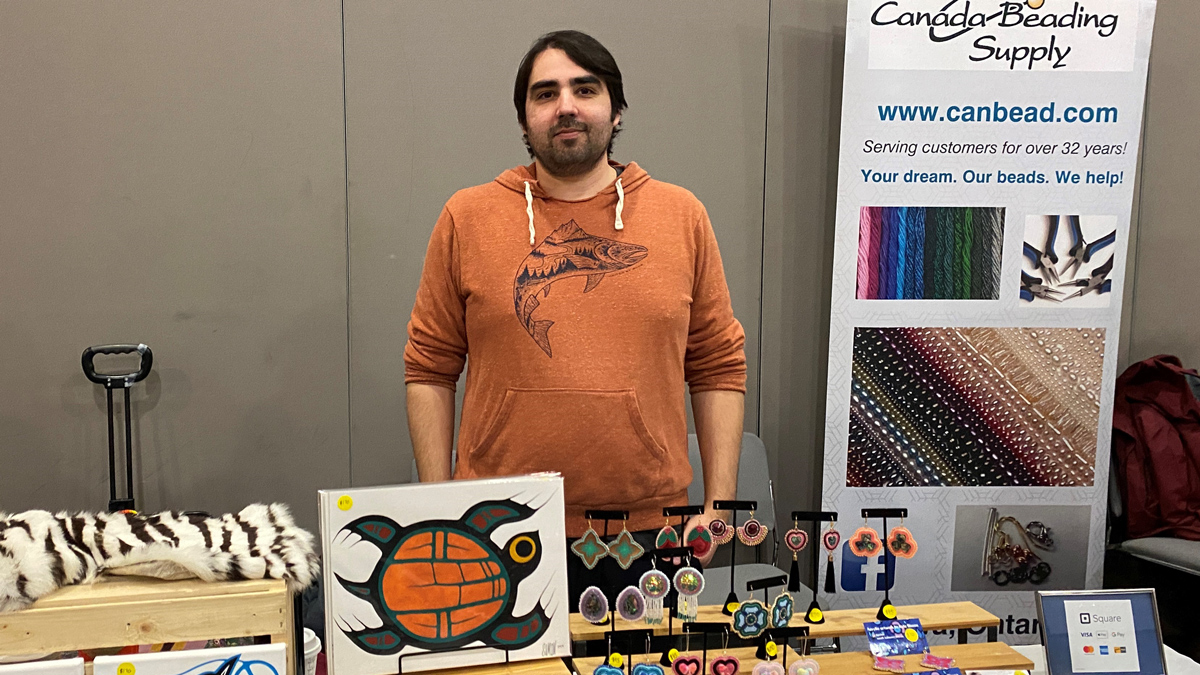 The Pow Wow also featured vendor booths run by Indigenous craftsmen from local and neighbouring communities.
Kyle Simon, an Anishinaabe woodland artist, collaborated with his partner to sell handcrafted beadwork earrings, acrylic paintings, prints and stickers.
Simon says he and his partner are glad to be back after operating a vendor booth at previous Pow Wows before the pandemic. "It was a really good experience," he said.
Colleen Sauve, the director of early years at the Odawa Native Friendship Centre, says Peltier-Corkey was "instrumental" in organizing this year's event. "It was very much last minute," she said. "Delores brought it forward and we said 'yep, let's do it.'"
Sauve says the Odawa Native Friendship Centre typically plans the event over a six-month period. "This time we had four weeks," she said.
As such, this year's Children and Youth Pow Wow only lasted one day instead of the usual two. "Next year we'll go back to our two-day event," said Peltier-Corkey.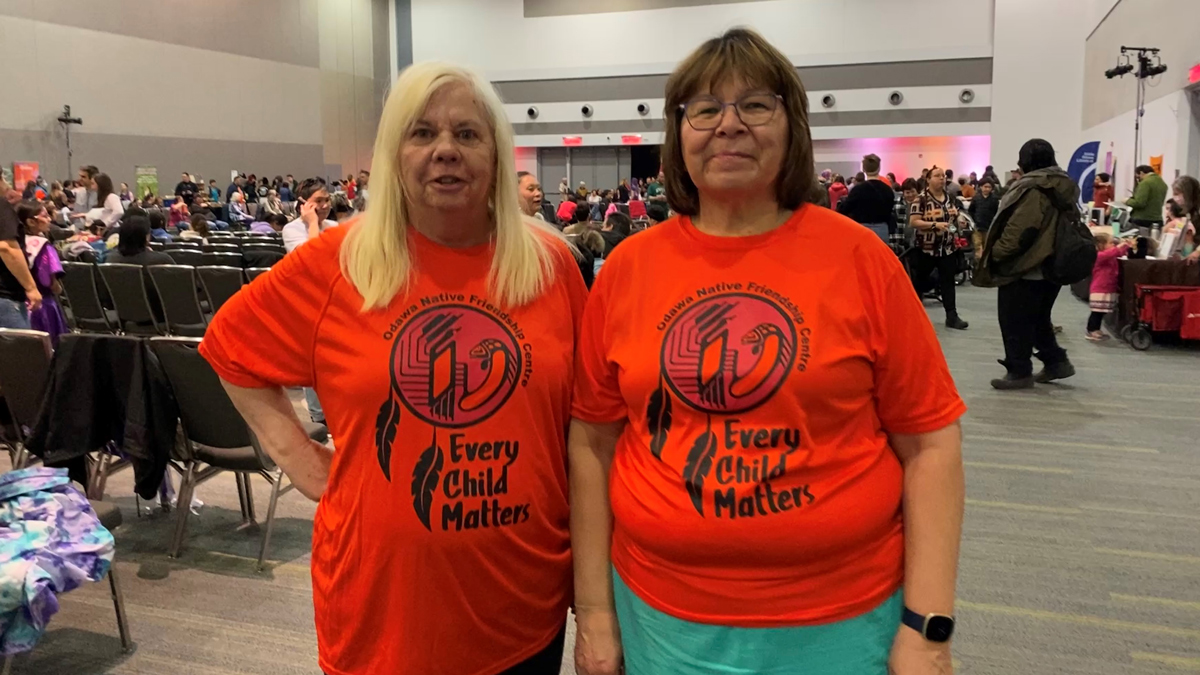 Beyond the Children and Youth Pow Wow's celebration of Indigenous cultures, Peltier-Corkey says it is a great opportunity for Indigenous and Non-Indigenous people to come together.
"The non-Indigenous community doesn't feel that they are welcome to an event like this," she said. "This is why we have to emphasize the words 'all are welcome.'"
---
More Stories