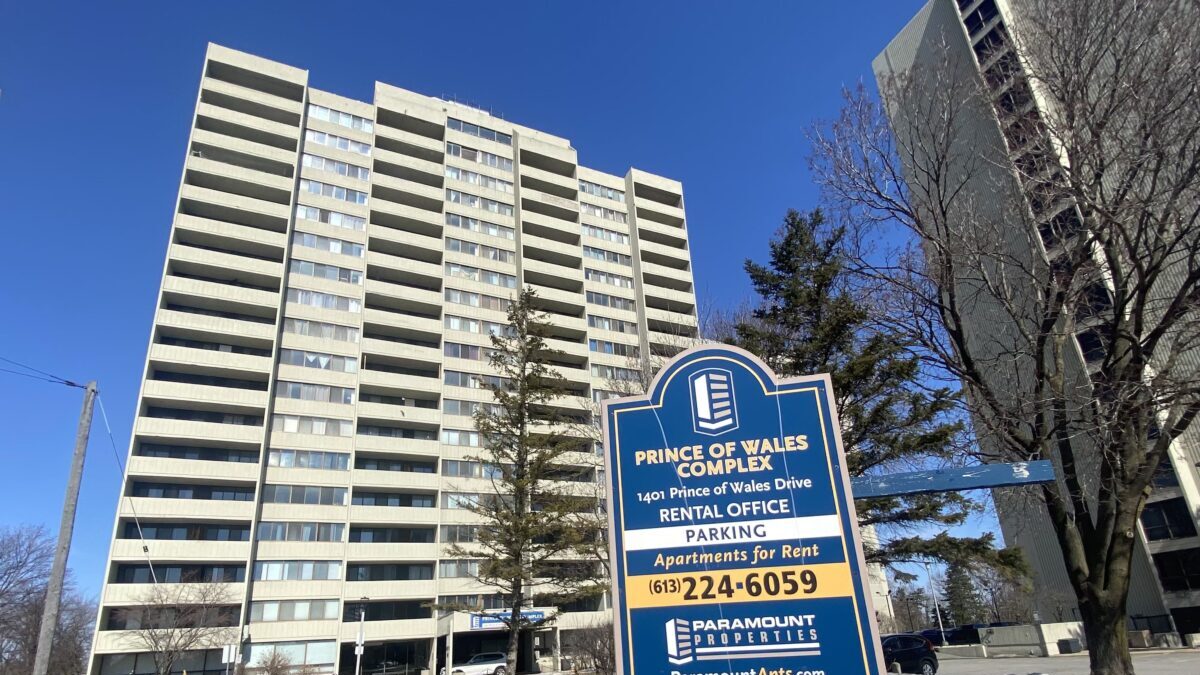 As another university year ends, it's crunch time for students looking for affordable housing before the fall.
Jill Dorsey, a first-year Carleton student living on campus, signed a lease on a three-bedroom apartment with her two friends, which will cost the trio $3,750 a month.
"We signed our lease in December, which I am thankful for because now I'm seeing many of my friends struggling to find houses," she said.
Although Dorsey said the apartment was over their initial budget, it was one of the only places available close to campus.
"We were in a panic to try and find a place, and we knew the longer we waited the prices would just go up; it was so stressful," said Dorsey.
Graham Edward, a landlord who has been renting to students for the past 15 years in Ottawa, says the increase in rent results from the increased cost of living.
Edward said he includes utilities as a way to keep the rentals simple as many of his tenants are first-time renters.
The increasing price of utilities, though, has made Edward's rentals more expensive. "I try to keep my townhouse affordable, but I'm feeling cornered by the rising costs of inflation."
According to data from Rentals.ca, the cost of a two-bedroom apartment in Ottawa was $2,243 in February (for a new rental agreement). That is more than 30 per cent higher than in 2019. Although rental costs dropped in 2021 while much of the country was in lockdown, they jumped again in 2023.
While landlords are limited in how much they can raise rent each year for existing tenants, they are free to raise rates beyond that once a tenant moves out. This results in students such as Dorsey being limited to higher rates that previous tenants may not have had.
On average, an apartment turned over to a new tenant is about 17 per cent more expensive than apartments that tenants renew, says Canada Mortgage and Housing Corp.
Ottawa's combined student population is roughly 92,000, and now that students are required to attend class on campus, the rental market has become increasingly tight.
Canada Mortgage and Housing Corp. reports the vacancy rate in Ottawa-Gatineau was 2.1 per cent in October 2022, a return to pre-pandemic levels. "This is partly because of the return of students," according to the report.
Students also face the challenge that rents tend to be higher closer to the universities. The CMHC data shows that rents are noticeably higher in Sandy Hill/ Lowertown and Glebe/ Old Ottawa South.
Fourth-year Carleton student Bonnie Larocque said she saw her old room from last year listed at $110 more than what she paid when living there in 2020-2022.
"Rent has gotten so unaffordable in the past few years for students; I can't rent a place for the same price now as I could in my second year."
Larocque decided to move to an apartment in Gatineau to be closer to home for her final year at school and said she settled for an apartment out of her budget.
"It's so unaffordable, and it seems just to keep going up."
Many theories have been offered to explain the soaring costs of housing, including wage stagnation, speculation, and a lack of action by governments at different levels to help facilitate new construction. An announcement from different levels of government in November is expected to see the construction of nearly 300 units in Ottawa, including some affordable units.
In late 2022 the Ontario government passed the "More Homes Built Faster Act," though housing experts are divided about the impact it will have on housing in Ontario's municipalities.
---
More Stories