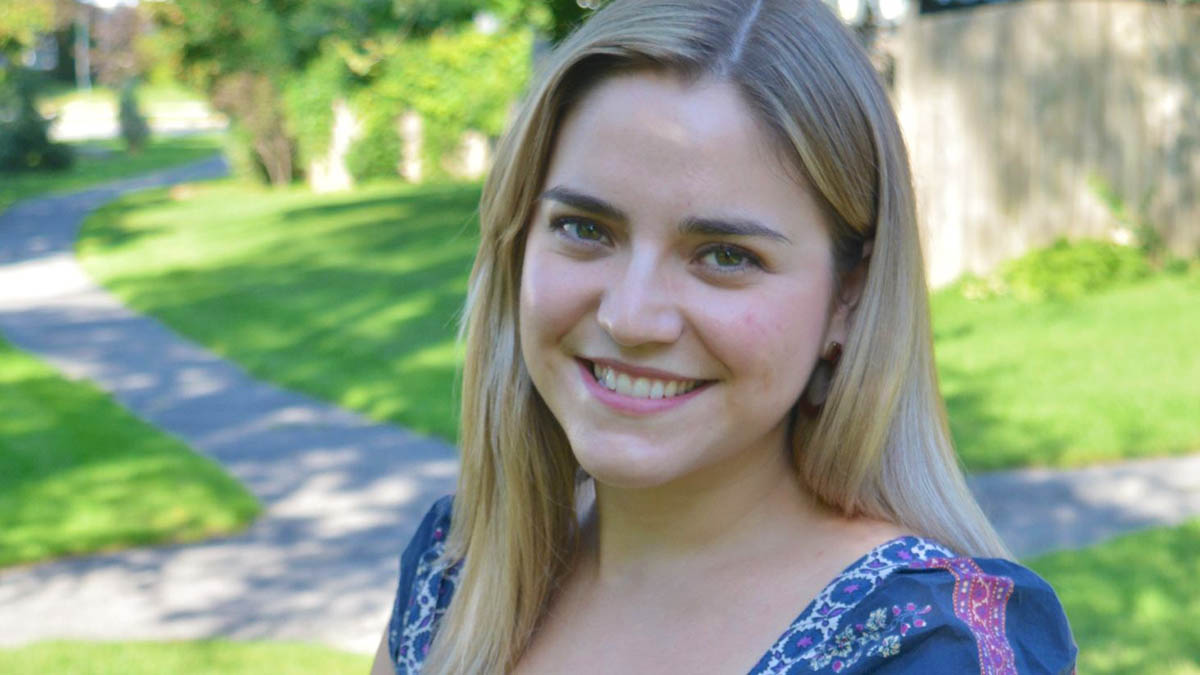 Capital Current continues its occasional series profiling some of the people who are making a difference in our community:
As COVID-19 spread rapidly through long-term care homes in Ottawa, visits to residents by their loved ones were cut off, or vastly curtailed. Arielle Contreras wanted to combat the isolation these residents felt, so she created a project called Letters to Elders.
The initiative gathers letters from friends and relatives of long-term care residents and residents of retirement homes and distributes them to participating facilities in Ottawa, which hand them out to the residents. She even gets letters from total strangers.
So far, Contreras has partnered with three local long-term care facilities: Hillel Lodge, New Orchard Lodge, Garry J. Armstrong and one retirement home, Chartwell Rockcliffe Retirement Residence.
She says she has sent out "about 170 letters" since she started last winter when COVID-19 hit Canada. With colder months and the holidays ahead, Contreras hopes more people in Ottawa will consider participating in Letters to Elders.
Meaningful contact
Contreras was moved to start the letter project because of her grandmother, who lived in a long-term care home. "I know how much our visits meant … I know how my own family members would've felt and I wanted to help do something," she said in a telephone interview.
"I thought, wouldn't it be great if there was a way to centralize and facilitate a lot of different people sharing letters amongst each other? Not everybody has somebody who's able to call them and send emails," said Contreras.
Participating long-term care staff have told Contreras that the letters are putting smiles on residents' faces and shining sunshine in an otherwise dark time for some.
Because of the positive impact of Letters to Elders in the Ottawa community, Contreras was nominated this year for the Community Builder Award by the United Way East Ontario. Erica Howes manages the Community Builder Award program and nominated Contreras.
"With this program, so many people could do this easily and brighten somebody's day. It's something small someone can do but will have a lasting impact," Howes said in a phone interview, adding that senior isolation is an issue close to her heart.
To participate in Letters to Elders, send an email to letterstoelders@gmail.com. You can either include your letter in the text of the email or you can hand-write a letter and scan it into an email. Artwork is also appreciated by the residents, said Contreras. Letters to Elders also welcomes letters written in languages other than English.
---
More Stories