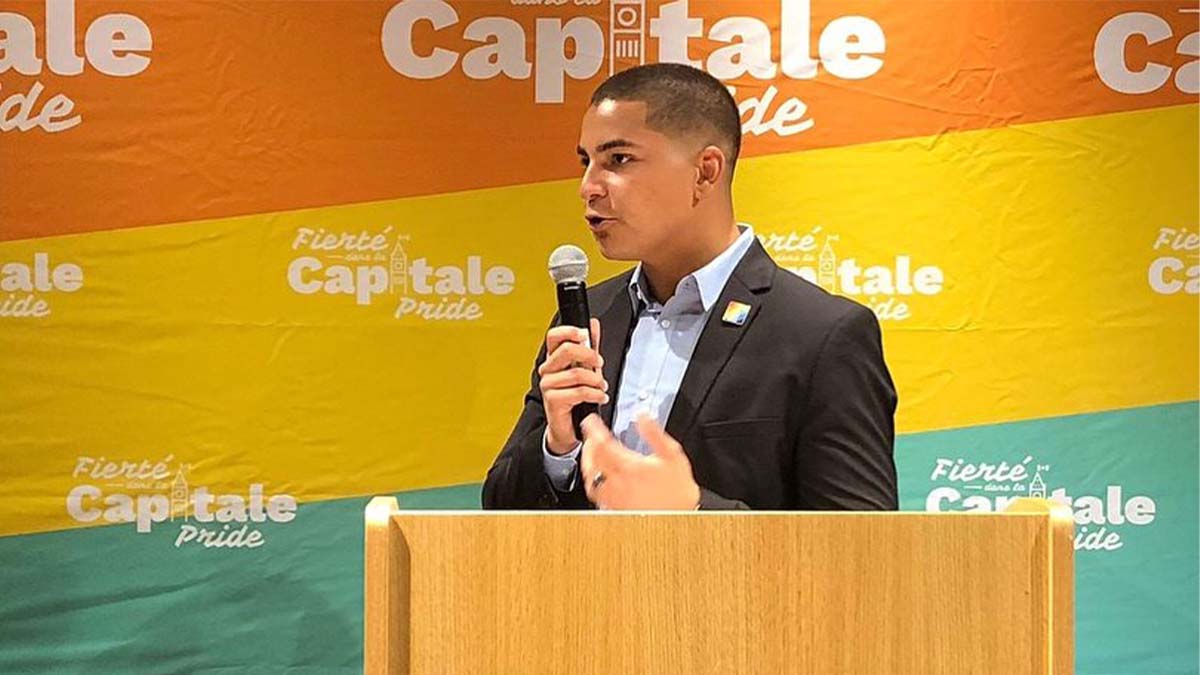 Capital Current is profiling people who are making a difference in our community in the series Faces of Change.
On Sept. 5, Davy Sabourin celebrated his second year as the chairperson for Capital Pride — but it was nothing like the first.
In 2019, Capital Pride saw thousands of people gather together in downtown Ottawa to celebrate. This year, however, because of the crowd constraints dictated by COVID-19, the gathering was virtual.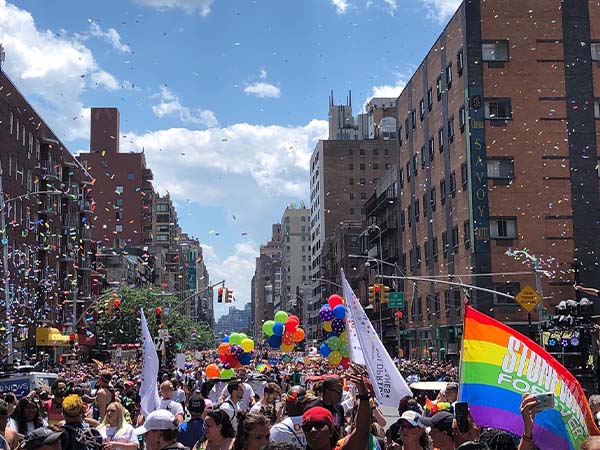 "It certainly wasn't the same," he said. "I definitely missed walking around the festival site and seeing people, kids, families, coming together to celebrate love and diversity. Every year, seeing people smile and having fun during the festival is my biggest reward."
The virtual platform, however, failed to stand in the way of Sabourin's spirit.
"We still had impactful and meaningful virtual programming," said Sabourin. "We were able to reach thousands of people with a diverse series of events." The theme of the 2020 Capital Pride event was "wherever we are," he said.
"Pride cannot and will not be cancelled — ever. The spirit of Pride remains, and people can celebrate, educate, advocate and connect wherever they are. In other words, our community is together, united, even when we have to be apart."
Sabourin initially joined Capital Pride's board of directors as a volunteer because he wanted to give back to his community. Before to his current role, he was the community relations officer for Capital Pride. In that position, he led the creation of the Capital Pride Youth Committee, which tries to engage and empower young 2SLGBTQ+ individuals. Last year, he was appointed to the monument advisory committee for Canada's LGBTQ2+ National Monument, which is meant to remembers the long history of discrimination against LGBTQ2+ people in Canada. He is a governor with Fondation Émergence, which fights homophobia and transphobia worldwide.
Sabourin has not always been such an open advocate for the 2SLGBTQ+ community. He came out only six years ago.
"I came out at the age of 21. I waited this long because of homophobia, and I wish I had been able to come out sooner. No one should have to ever wait this long, or at all, before they can be themselves."
Sabourin's inability to express his true self for such a long period was fundamental to his current activism. "I wanted to give back to a community that made me feel accepted just six years ago."
Reflecting on the 2020 Capital Pride festival, Sabourin says he is pleased with the organization's ability to adapt the hurdles. 
"Many changes had to be done with logistics and programming when moving from physical to virtual." he said. "Overall, I am very happy with the virtual format of Capital Pride's virtual programming, but definitely look forward to being able to come together in person."
---
More Stories