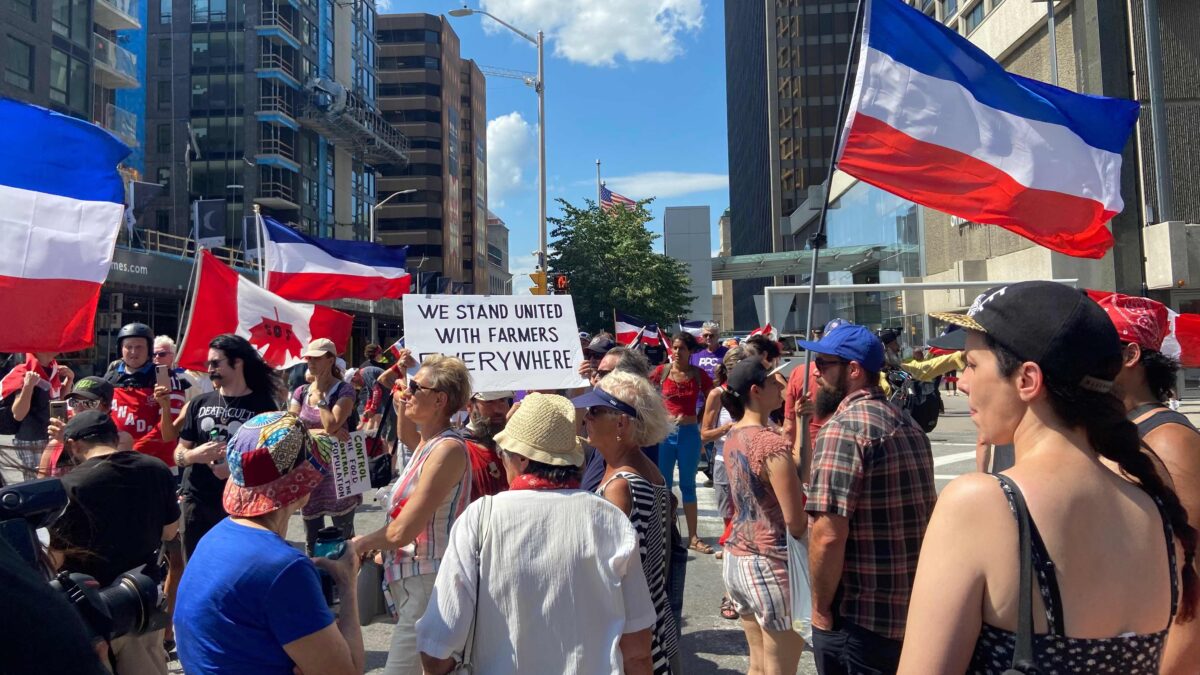 In solidarity with Dutch farmers who have been demonstrating against their government's climate change policies since June, Canadian farmers and other activists held nationwide rallies last Saturday.
The event in Ottawa featured some 200 decked-out tractors, trucks and cars 'slow-rolling' on Highway 417 from Kanata to downtown Ottawa.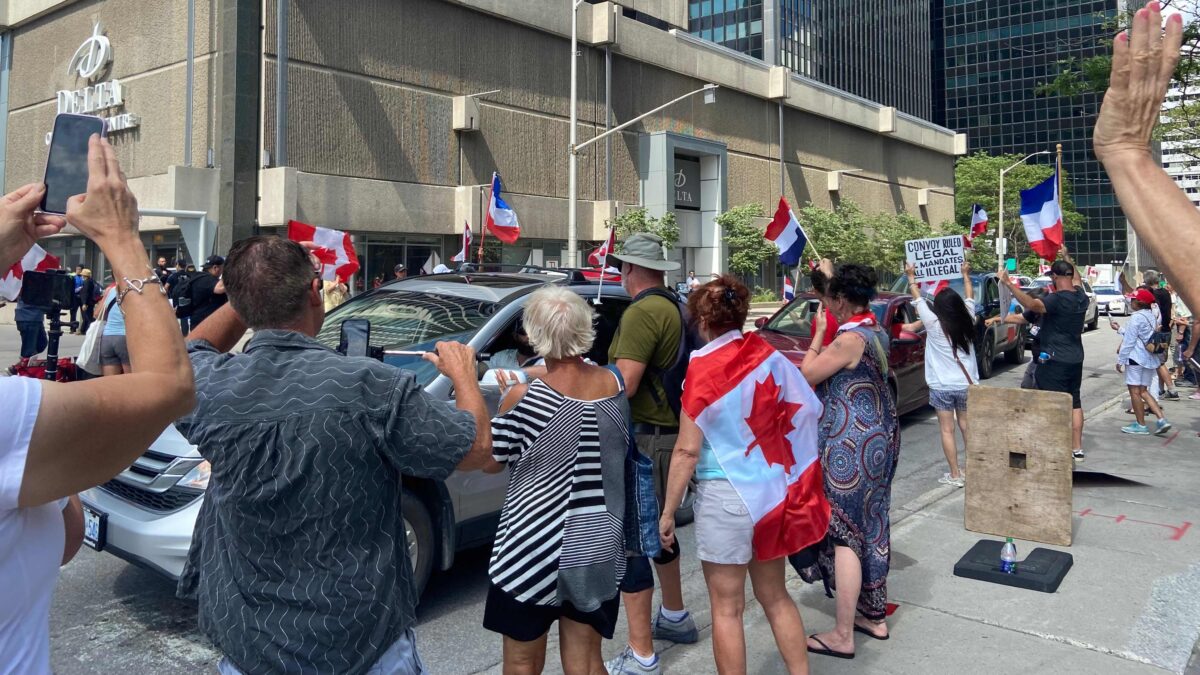 According to the organizers, the main goal of the protest was to draw attention to pending restrictions in The Netherlands that could impact harvests and farming income.
The Dutch government has decided to impose limits on emissions, primarily nitrogen and ammonia to 50 per cent by 2030. Dutch farmers say many be forced off the land.
Peggy Brekveld, Ontario Federation of Agriculture's president, said farmers in the Netherlands have been under pressure for many years. "They have had to adjust their environmental practices for the benefit of society as a whole."
Because of the changes already asked of them, Dutch farmers have been pushed financially to the brink, Brekveld says. Some have mortgaged their farms for up to 40 or 50 years, she said.
"[Farmers] also farm for generations." She said farmers don't just look at the next year or the next 10 years, they look at farming for generations.
Ottawa area farmers attending the demonstration say the Canadian government also has similar restrictions coming that they say will reduce food production.
Canadian farmers are being asked to reduce the use of fertilizer, a major source of nitrogen emissions, by 50 per cent over the next eight years. 
"The government is already trying to put nitrogen emissions on our farmers and if we don't stand up for them, it's going to affect our food supply," said Joanne Scott, who joined the downtown protest in support of her farmer friends.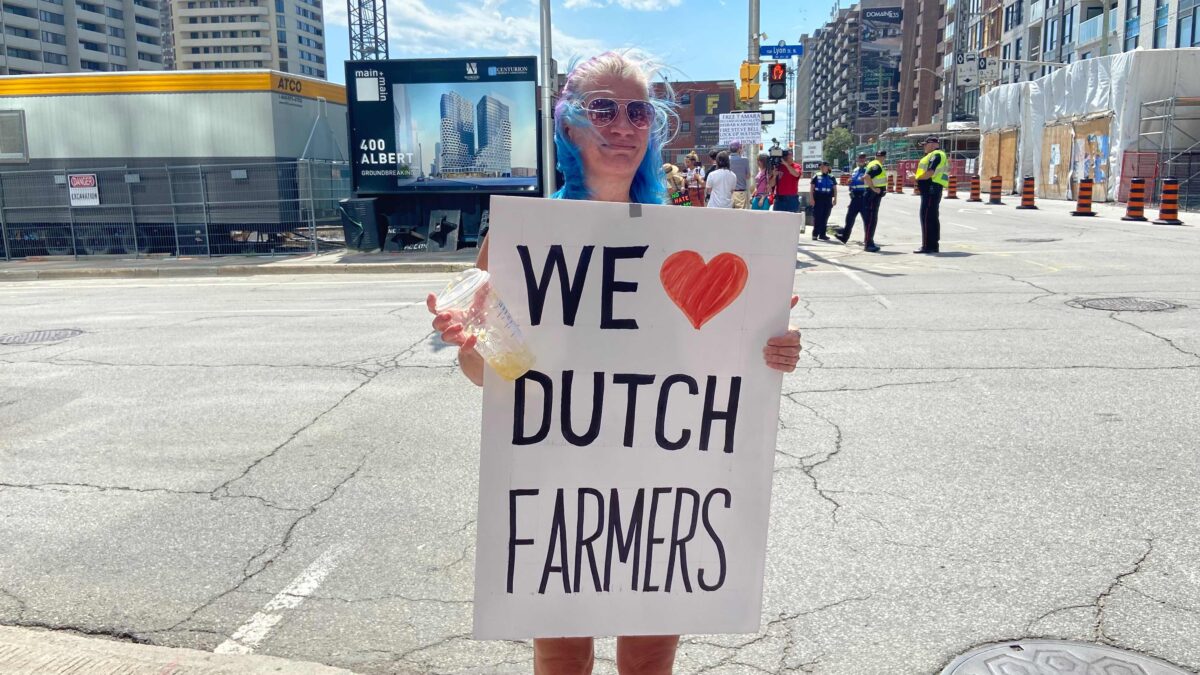 Under the policy, farmers will likely be compelled to switch to 'greener' fertilizer which is more costly and will result in higher prices for consumers.
"It's not just about reducing the total amount of fertilizer because that can hurt the soil and plant, instead we have to talk about ensuring that we're using the right rates and the efficiencies, so we can grow more food on less land with less fertilizer," Brekveld added. "It's also about ensuring that we can continue to feed Ontario and Canada and the world."
Scott says this may also force people to turn to other less appealing sources of food such as crickets which are being farmed. These operations provide whole roasted insects, cricket flour, and cricket powders.
"Cricket factories are already being put into production for human consumption. And I, for one, don't want to eat bugs."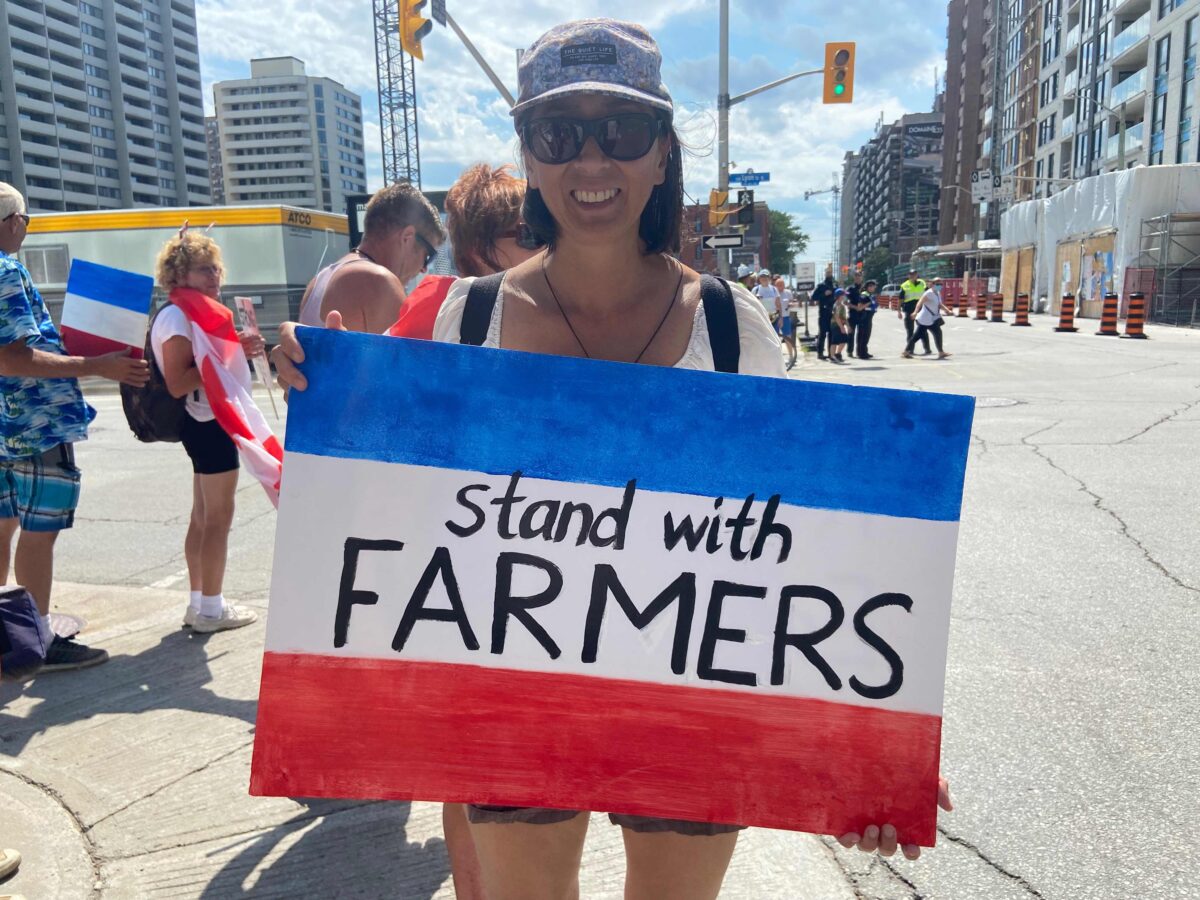 In London, Ont., Aspire Food Group is building a massive facility that will generate frass, an organic plant and soil biopesticide and biostimulant, along with protein powder made from insects for pets and food supplements. AFG says its plant will be the largest cricket-specific processing facility in the world. The plant is expected to house four billion crickets and generate 13 million kilograms of cricket products.
The facility received $8.5 million from the federal government earlier this month, according to CBC News.
"I just hope that the farmers keep their property and be able to continue doing what they're doing and what they love doing, and supplying us with their nutritious food," said Scott.
---
More Stories