Transit riders marched through the main hallway of Ottawa City Hall recently demanding changes and improvements to the city's public transit system.
The rally was organized by a collection of local community groups, including Free Transit Ottawa, Horizon Ottawa, Ottawa Transit Riders and Ecology Ottawa. The organizations called on city council to deliver "accessible, affordable, reliable, and frequent" transit.
Before the march, speakers expressed frustration with city council and OC Transpo, claiming their demands for change have been ignored for years.
"We have to show that we're organizing, that we're loud and we're done waiting, and we're sick and tired of a system that sucks," said Nick Grover, of Free Transit Ottawa. "We're sick and tired of being deprived of a better city."
Over the last two and a half months, several issues have plagued Ottawa's public transit system. The Line 1 LRT was forced to close in mid-July for three weeks because a serious concern about the trains' axle bearings and the Trillium Line extension to the airport is already a year behind schedule.
On Sept. 18, Ottawa Mayor Mark Sutcliffe said OC Transpo faces a worse financial situation than he expected before running for mayor. According to a report from the city's Transit Commission, OC Transpo is running a deficit of $40.8 million by the end of this year.
To top it all off, some OC Transpo bus drivers wore plain clothes instead of their uniforms recently to protest working conditions, the president of their union described as toxic.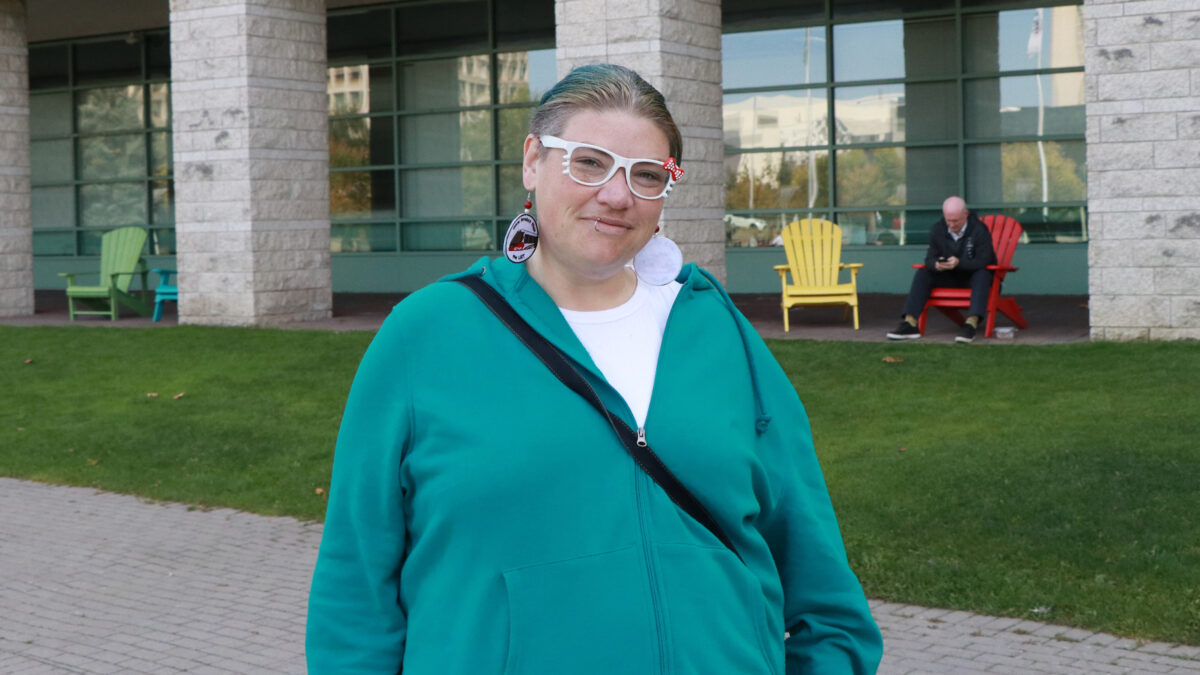 Ray Eskritt, a board member for Horizon Ottawa, said the mayor's recent comments on OC Transpo's financial health "sound like defeatist behaviour."
"It sounds like the mayor has priorities other than the working poor, the working class and moving the city around," Eskritt said.
Eskritt, alongside other speakers at the rally, called for more investments in public transit, including making fares free for all riders.
The city's Transit Commission did consider offering a month of free transit to compensate riders for the summer's O-Train shutdown. The cost was estimated to be $15 million, but Transit Services General Manager Renée Amilcar warned the commission there's no money to fund the initiative.
Amilcar told a meeting of the city's Transit Commission Sept. 14 that stabilizing the LRT service and hiring more bus drivers are priorities for OC Transpo.
Eskritt says free transit would allow the city to recoup costs in other areas, including fare enforcement. "You no longer have to pay police officers to enforce the fare; you no longer have to pay accountants to count the fares," she said.
---
---
After the speeches, protestors entered City Hall to march through the main hallway, chanting "No more cuts, no more neglects, city council fund public transit."
Dave Carter, a rally attendee carrying a sign that read "OTragic. Invest. Improve" described his public transit experience as "overpacked, late, unreliable [and] unclean in many cases."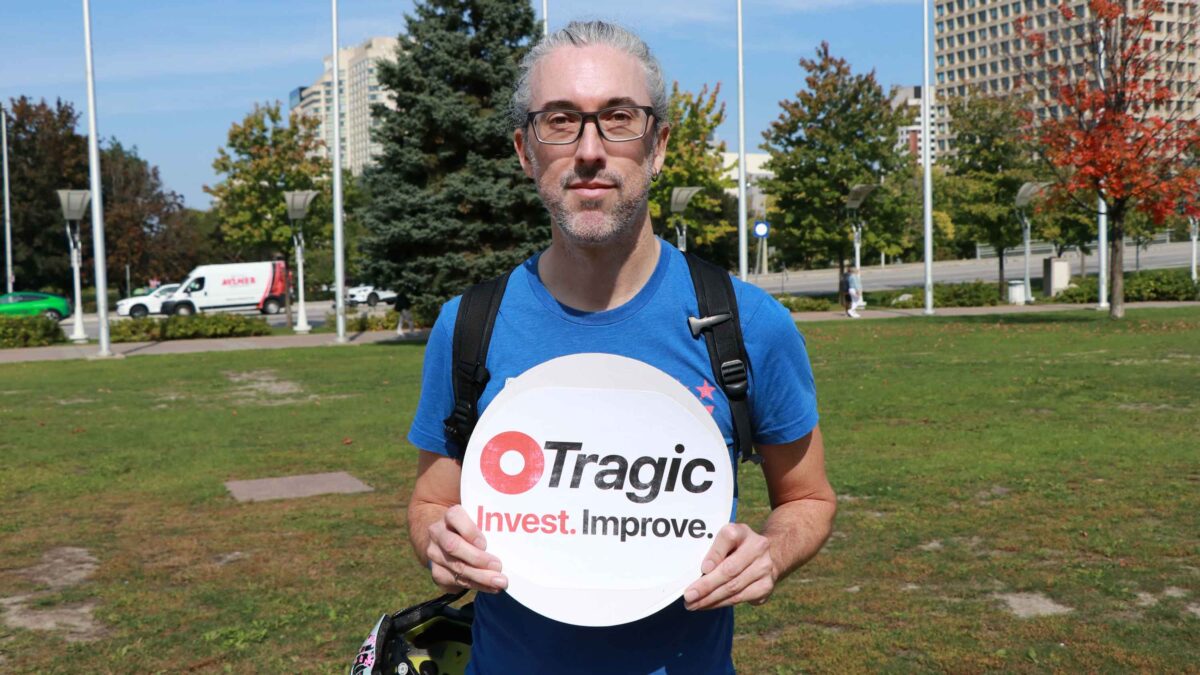 Carter said he wants Ottawa to begin building its long-planned LRT Stage 3, which would extend light-rail transit to Kanata, Barrhaven and Stittsville. The most recent cost estimate for the project is $6.5 billion.
He also wants the troubled LRT Stage 1 to be reliable and consistent. His other ask is for trams or trains to be built on or below Bank Street.
"We are a city with a lot of money that we can choose to spend wisely, and that's not what we're doing today," Carter said. "I'd like to see some investment."
Overall, Carter said it's time for the city to look forward as it grows in size and population.
"It's time to start envisioning the city of two million that we're going to become," he said.
"It's time to build a world-class transit system."
---
More Stories