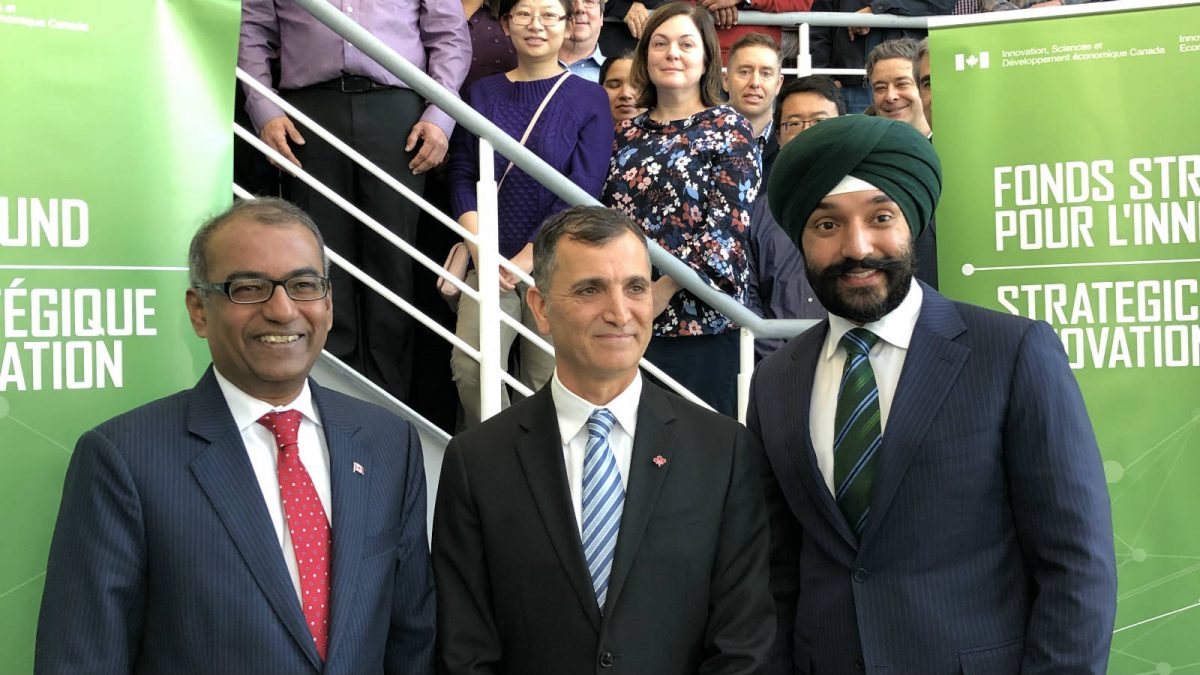 By Amey Humphries
The federal government is making a $20 million bet on an Ottawa-based information technology company, Ranovus, according to a media release.
Ranovus, which started up in 2012, develops cost efficient solutions for telecommunications and information technology companies, according to its website. It has operations in Canada, the United States, and Germany and is headquartered in Ottawa.
The investment contributes to the creation of a new facility on Ottawa that is expected to create 566 jobs.
Ranovus intends to bring back to Canada the advanced manufacturing and testing of its products.
The funding also supports "the development of next-generation data centre infrastructure that will double data processing capacity while significantly reducing its environmental impact and cost," a government media release said.
It adds that Ranovus will go on to invest $220 million in research and development and develop and retain intellectual property in Canada. In addition, the release said, Ranovus will work with other companies, post-secondary and research institutions and not-for-profits to "build an ecosystem for data centre connectivity solutions."
The federal investment is being made through the $1.26-billion Strategic Innovation Fund.
"Our government's commitment to advanced manufacturing means companies like Ranovus are moving jobs and infrastructure back to Canada from overseas," said federal Innovation Minister Navdeep Bains, in the release.
"Today's investment in Ranovus is creating hundreds of good middle-class jobs, contributing to economic growth, and positioning Canada as a world leader in the development and manufacturing of cutting-edge data centre products."
According to the release, the energy savings generated by Ranovus' next-generation data centre infrastructure could potentially reduce greenhouse gas emissions by 1.4 kilotonnes a year by 2024.
---
More Stories