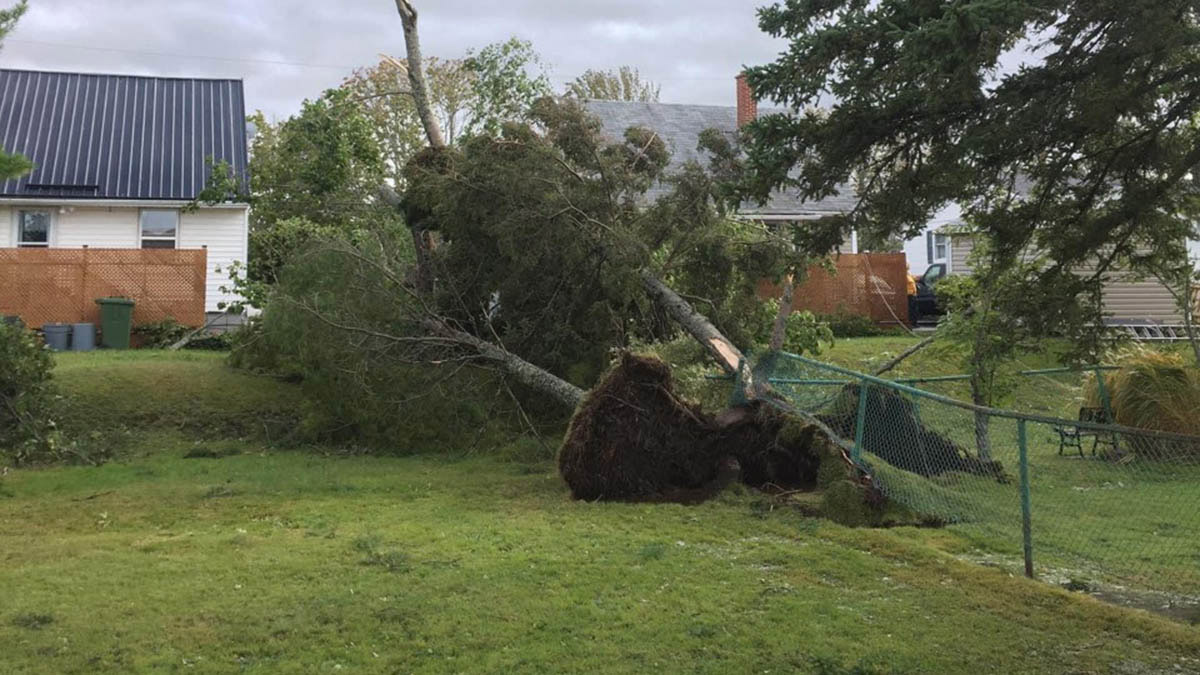 For 12 hours, torrential rain and wind rumbled like a freight train over Marlene Wells' head as Hurricane Fiona roared through her hometown of Stellarton, N.S. Fearfully, huddled in the pitch-black darkness, she got through the night, but the morning brought new woes: a flooded basement, a totalled car, and no power or communications for a week.
Nine months later, the immediate crisis has passed — but now that she has the time to contemplate the devastating impact of the storm on the trees that once towered above her home, Wells is often seized by moments of odd and intense grief, she said.
"Once your immediate needs are taken care of, and you have the time to sit back and actually think about what it means, that's when the eco-grief started," said Wells.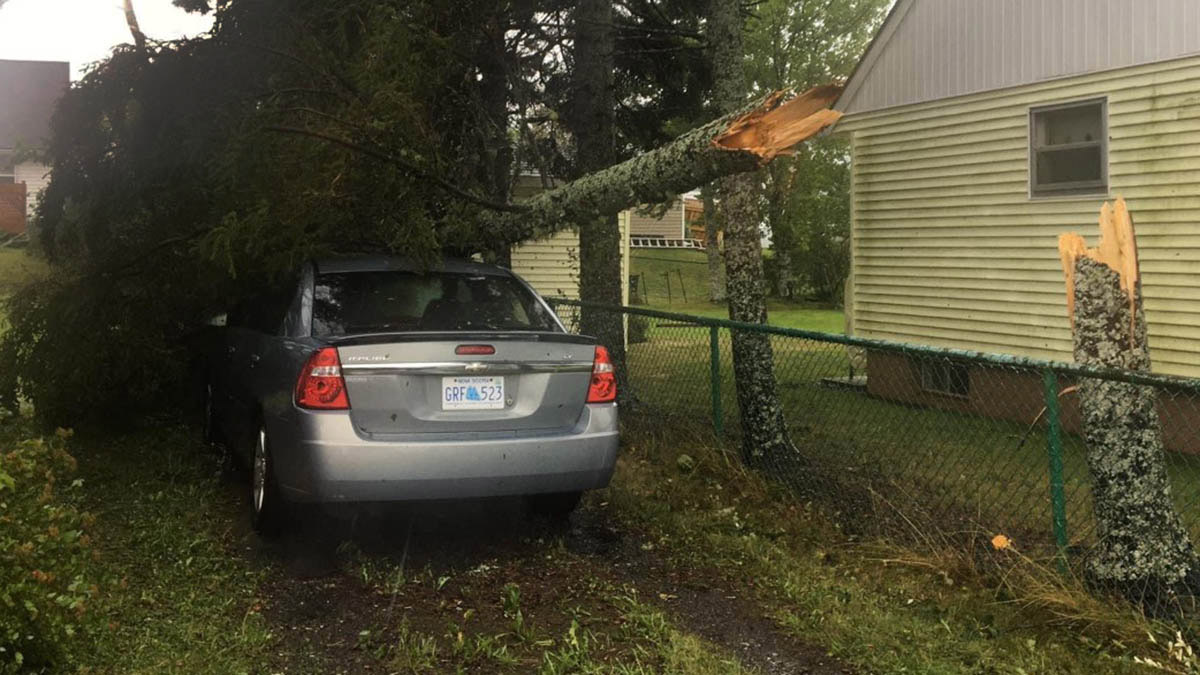 Even now, when she drives along the highway, the destruction of the surrounding forest still brings her to tears.
Wells is not alone: a growing number of Canadians — especially youth — have become increasingly overwhelmed with eco-anxiety and grief over the planet's future.
In 2022, almost 80 per cent of Canadian youth reported that climate change is affecting their overall mental health, and 56 per cent reported feeling sad, anxious, afraid and powerless about the issue, according to a national survey of 1,000 adolescents aged 16 to 25. Thirty-seven per cent said that their feelings about climate change negatively impact their daily functioning, according to the study, which was published in The Journal of Climate Change and Health.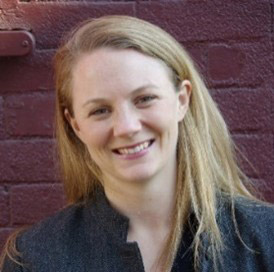 Sarah Kennell, national director of public policy for the Canadian Mental Health Association, said the group's community-based branches/regions across the country had observed a rise in the number of people asking for support to deal with increased anxiety, stress and even depression from climate change.
These concerns, she noted, were particularly marked in British Columbia and Alberta. Both provinces have suffered multiple climate-related natural disasters in recent years. From April 1 to Sept. 30, 2021, for example, wildfires forced the evacuation of some 32,000 people in B.C. That's more than half of the 60,000 Canadians internally displaced by natural disasters that year, according to the Internal Displacement Monitoring Centre.
As extreme weather events escalate, health professionals, especially those in psychology and psychiatry, say they urgently need better support and training to help Canadians cope with the mental-health toll of the environmental crisis.
'You have to adapt your interventions to address the fundamental realities of climate change and not just think of the person in front of you as an anxious mass.'

— Simon Fraser University Prof. Kiffer Card, executive director of the Mental Health and Climate Change Alliance
"Our system has been broken for generations, and we really haven't seen investment in our mental health system on par with the rise in distress that people are experiencing. And as a result, it puts a lot of strain on the supports that are available," said Kennell.
People suffering from eco-anxiety typically need counselling and psychotherapy, she said. However, provincial and territorial health plans often do not insure psychotherapy and counselling services. That means Canadians must rely on limited insurance benefits through schools, employers and private plans, or pay out of pocket. These methods are costly for people with low incomes or who are in crisis, according to Kennell.
"Until those services are free and available to everyone without long wait lists, we won't be creating a system that can help people. So, I think we need to see the investment and government commitment to address this, just as much as we need public awareness and engagement on this issue," said Kennell.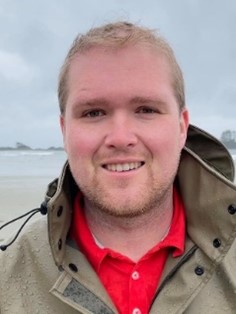 For now, healthcare providers are attempting to make the most of their limited support and training to approach the relatively new problem of eco-anxiety.
Recognizing that it's natural for us to be worried and concerned for our environment is really important, said Kiffer Card, executive director of the Mental Health and Climate Change Alliance, which brings together researchers, healthcare providers and community groups concerned about the psychological toll of climate change.
"You have to adapt your interventions to address the fundamental realities of climate change and not just think of the person in front of you as an anxious mass," said Card, an assistant professor at Simon Fraser University who studies how socio-ecological forces relate to mental health. Instead, healthcare providers should "think of them as somebody who is looking at very real threats to their safety and the safety of their future generations," said Card.
Some of these methods include helping people focus on the present moment and the joy they can derive now, directing them to ways they could socially advocate based on their capabilities and — most imperatively — helping them to find community and supportive social connection, he said.
Martin St-André, a psychiatrist and associate clinical professor at the University of Montreal's Faculty of Medicine, said it is still essential to understand that although eco-anxiety is not a pathology in itself, it can exacerbate pre-existing mental illnesses and diseases.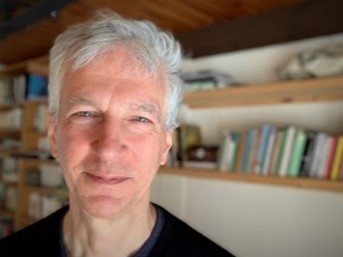 "You do people a disservice if you over-medicalize it. But at times, if you miss out on eco-anxiety as a symptom of an underlying condition, then as a physician, you don't provide good enough services," said St-André.
Dr. Melissa Lem, the president of the Canadian Association of Physicians for the Environment, said it is also vital for medical practitioners to have a holistic understanding of the broader impacts of climate change, including its influence on physical health, which can, in turn, affect a patient's mental health.
"For example, having them buy indoor air purifiers so that, during the (wildfire) smoke season, they can have clean air to breathe and a clearer brain, making sure that they connect with a health care practitioner to make sure their inhalers have enough refills, or that they have plans for how to exercise indoors during times of smoke or air pollution," said Lem, who is also the director of a nature prescription program for the BC Parks Foundation called PaRx.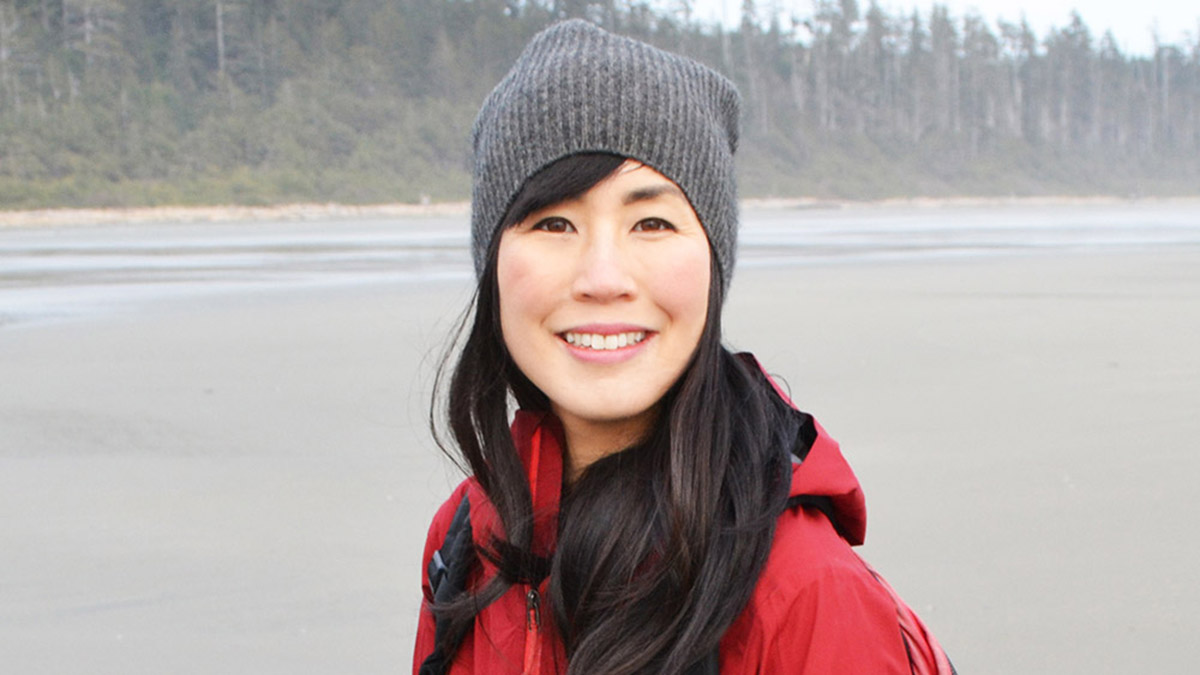 Prescribing time outdoors is doubly powerful, Lem said, as it improves "your resilience and also inspires more climate action at the same time."
To meet this need for a more well-rounded education, the Canadian Federation of Medical Students, representing over 9,000 medical students nationwide, established a Health and Environment Adaptive Response Task Force (HEART) in 2016. This group coordinates advocacy efforts by medical students on environmental health and climate change issues.
Central to their mandate, the group has been pushing to integrate "planetary health" into medical education. Planetary health is a transdisciplinary field and social movement centred on resolving the "impacts of human disruptions to Earth's natural systems on human health and all life on Earth."
In 2019, the group proposed a comprehensive list of "educational competencies," urging medical schools to add supplementary topics of climate change, climate justice, and planetary health into their curricula, including one competency dedicated entirely to mental health consequences of climate change. The list was updated in 2021 with the latest literature and to centre them on climate justice and Indigenous ways of knowing.
Notably, one learning outcome under this competency was teaching students how to take an empathetic and action-oriented approach to discussions with patients experiencing eco-anxiety, eco-grief, and solastalgia (the distress felt when environmental change strikes close to home).
This push to add planetary health to medical education has been gaining momentum over the past year: in February, the federal Health Minister Jean-Yves Duclos attended a meeting hosted by the Royal College of Physicians and Surgeons of Canada for a new coalition of planetary health experts and partner organizations, which included the Canadian Medical Association and the Association of Faculties of Medicine of Canada. The coalition is exploring ways to integrate planetary health into health-professional education to create a low-carbon health system.
"Climate change poses one of the biggest threats to human health," Duclos said in a press release at the time. "As their effects become more severe, we must work together to protect public health and adapt our health systems."
On April 15, the AFMC issued a declaration calling for the "immediate implementation of planetary health education and research, and the transition to climate-resilient and low-carbon health systems." The declaration was endorsed by all of Canada's faculties of medicine.
Sixteen of the country's 17 medical schools have already implemented lecture-based teaching on climate and health, six more than in 2019.
'Our system has been broken for generations, and we really haven't seen investment in our mental health system on par with the rise in distress that people are experiencing. And as a result, it puts a lot of strain on the supports that are available.'

— Sarah Kennell, national policy director, Canadian Mental Health Association
However, only seven schools assess students on this content as of December 2021, and a mere three offer continuing planetary health learning opportunities throughout pre-clerkship and clerkship, according to CFMS-HEART's 2021 report.
Meanwhile, however, the Medical Council of Canada updated its Qualifying Examination, which candidates must pass to complete their medical degree, to include a new Health and the climate crisis (78-11) objective last March. This part of the exam will measure how physicians address the physical, psychological and social effects of climate change on population health in small- and large-scale settings.
In a written statement, HEART said its members hope that the uptake of planetary health competencies by other medical schools and licensing bodies, such as the MCC, RCPS and AFMC, will "simultaneously underscore the importance of this work and inspire medical faculties and students alike to bring Planetary Health knowledge to their practice in every discipline."
The University of Montreal's Faculty of Medicine, in particular, has taken steps to prepare the next generation of clinicians to support the population in the midst of a climate crisis.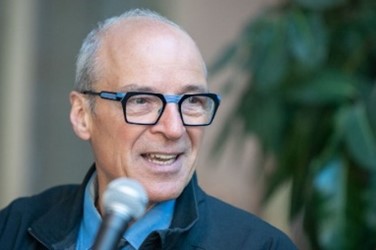 Since the spring of 2022, the faculty's Climate Crisis and Planetary Health Task Force has started to make climate change and planetary health part of its medical curriculum.
Éric Notebaert, an associate clinical professor at the school and coordinator of its task force, said the faculty aims to teach students from the start of their education about climate change and health-related concepts.
The school has gradually introduced new theoretical courses and added learning objectives to problem-based learning sessions and lectures for pre-graduates. It is also working to provide further education on these concepts in its family medicine residency program and other specialties, according to a 2022 Faculty of Medicine report.
'I think awareness is growing, and along with that, hopefully, we'll see increased investments in mental health around eco-anxiety and climate change issues.'

Dr. Melissa Lem, president, Canadian Association of Physicians for the Environment
The change has not been easy: almost 90 per cent of faculty said they were eager to teach the new material, but felt they lacked knowledge in the area, according to a 2022 departmental survey. About 78 per cent said they had received no training on the climate crisis's impact on health.
In response, the school has launched a block of eight to 10 courses in planetary health designed to teach faculty with specialties in cardiology, epidemiology, kidney system, immune system, zoonosis, microbiology, First Nations health, and the health system's footprint.
Importantly, medical education must also recognize that physicians will face significant eco-anxiety and grief, as well, HEART said; after all, they are working on the front lines of the planetary health crisis. Planetary health not only has "medical importance in our future careers but also personal, social, and existential importance in our own lives and psyches," the group noted.
Some health professionals have already begun proactively seeking innovative ways to help students struggling to cope with the impacts of climate change.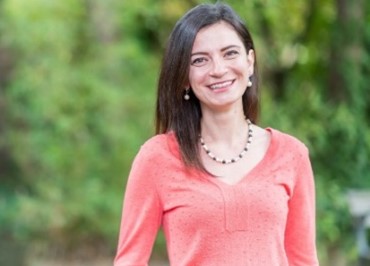 Raluca Radu, a nursing lecturer at the University of British Columbia, developed an educational case study highlighting how wildfires can impact communities in the face of a changing climate. In her experience, undergraduate students often feel overwhelmed, so exposing them to organizations that help people affected by climate change not only their textbooks can support them in recognizing the reality of the crisis and guide how they take action in their future careers.
Amid this growing awareness of the mental health toll of climate change, healthcare practitioners are hopeful that governments, medical schools, and other key players in the field will step up to provide them with the tools they need to address eco-anxiety and other forms of climate-related distress.
"Practitioners themselves — physicians, nurses and other health professionals — are starting to stand up in record numbers for action on climate change," said Dr. Lem. "So I think awareness is growing, and along with that, hopefully, we'll see increased investments in mental health around eco-anxiety and climate change issues."
---
More Stories