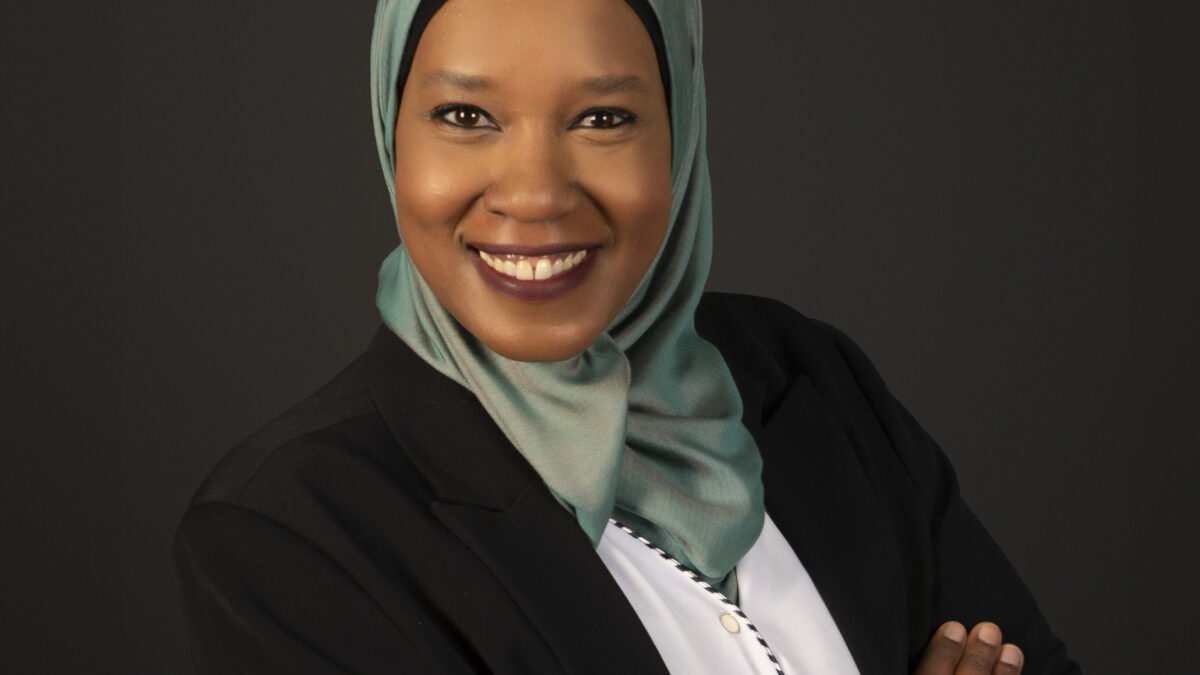 Huda Mukbil was born in civil war-torn Ethiopia, fled to Egypt with her family and came to Canada at age 12. Now, she is running for the first time in the 2021 federal election as an NDP candidate in the Ottawa South riding.
As one of the few female candidates of colour running in Ottawa and the only one in her riding, one of Mukbil's main priorities is to confront systemic racism.
Mukbil says her decision to join politics comes from the years she spent as a federal government employee trying to push for reforms on the treatment of people of colour within the public service.
"I realized that if we — as black Canadians, as people of colour, as women, and also for the Indigenous community — if we're not in places where these legislations are being drafted," she says, "that's where we need to be, we need to be in those places of power to ensure that we have a more inclusive country."
In an interview with CBC in June, Mukbil shared the systemic racism she experienced firsthand at CSIS as a Muslim woman, wearing a hijab.
She left her job in 2017 and was one of five employees who launched a lawsuit against CSIS, accusing the spy agency of Islamophobia, racism and homophobia.
Mukbil also worked as a consultant with the Black Class Action Lawsuit filed in the Federal Court of Canada last year, alleging systemic racism against Black employees in public service.
Her energy is now directed at working on behalf of the community in Ottawa South.
A diverse community
According to Elections Canada, Arabic is the third most widely spoken language in Ottawa South after English and French, but there are people from around the world living in the district bounded on the north and east by Highway 417, on the west by the Rideau River and on the south by a line beginning at the Rideau River and Hunt Club Road, then east to Limebank Road, south to Leitrim Road, east to the CP Rail line, north to Lester Road, then east along Lester and Davidson Road to Conroy Road.
Mukbil speaks four languages — English, French, Arabic and Harari. The national security expert has a degree from Carleton University along with her 18 years of experience working in the federal government.
Mukbil says she believes the large immigrant community in Ottawa South is excited to have a candidate who understands their struggles. Many people have been telling her, "you inspire my daughter."
Ottawa South has never had a female MP, let alone a racialized one, despite the riding's ethnic makeup.
She says so far in the campaign trail, she has not faced any racist remarks or encountered any incidents of hate, but if such things happen she will deal with it and move on to focus on winning on Sept. 20.
Mukbil says when people in the public service face problems of systemic racism or discrimination, they are tackling the issue alone and "trying to change the system, one person at a time."
"Once I become a member of Parliament, I hope to tackle these issues, and look at it in a systemic way and make sure that our laws on equity are up to date," she asserts.
"While we may have different people from different communities in government, we don't have them at decision making places to really make an impact and make sure that services and policies and everything is being done in an equitable way."
Her passion for more equitable representation influenced her decision to join the NDP.
"If you look at our candidates, now, within the NDP, we have 50 per cent women. We have 30 per cent visible minorities," she said, "They make room for everyone."
'Fighting for bigger issues'
She says she also supports the NDP's policies on health care, such as pushing for universal pharmacare, dental and vision care for Canadians.
Mukbil says the average income in her riding is not high and many people work on contract or are self-employed and do not have insurance coverage from an employer.
The daughter of a cabdriver says dental care was expensive for her family when she was growing up.
"For us, dental care was a concern, because these bills are expensive, especially when you come from families of like two or three," Mukbil says, "It can become very costly for families."
The other thing Mukbil is very passionate about is climate change.
"I care about climate change, because I have kids, and I want to make sure that we're doing everything that we can so that … the environment is in better shape for them in the future," she says.
Two of her other priorities are building affordable homes and tackling student debt.
Ottawa South has been a Liberal stronghold since its creation in 1988. But according to 338Canada, the Liberal share of the vote has been declining in the riding since 2015 while that of the NDP has been rising.
The other candidates running to be the MP for Ottawa South are incumbent Liberal David McGuinty, Conservative Eli Tannis, Les Schram of the Green Party, Chylow Hall of People's Party of Canada and Larry Wasslen of the Communist Party.
---
More Stories