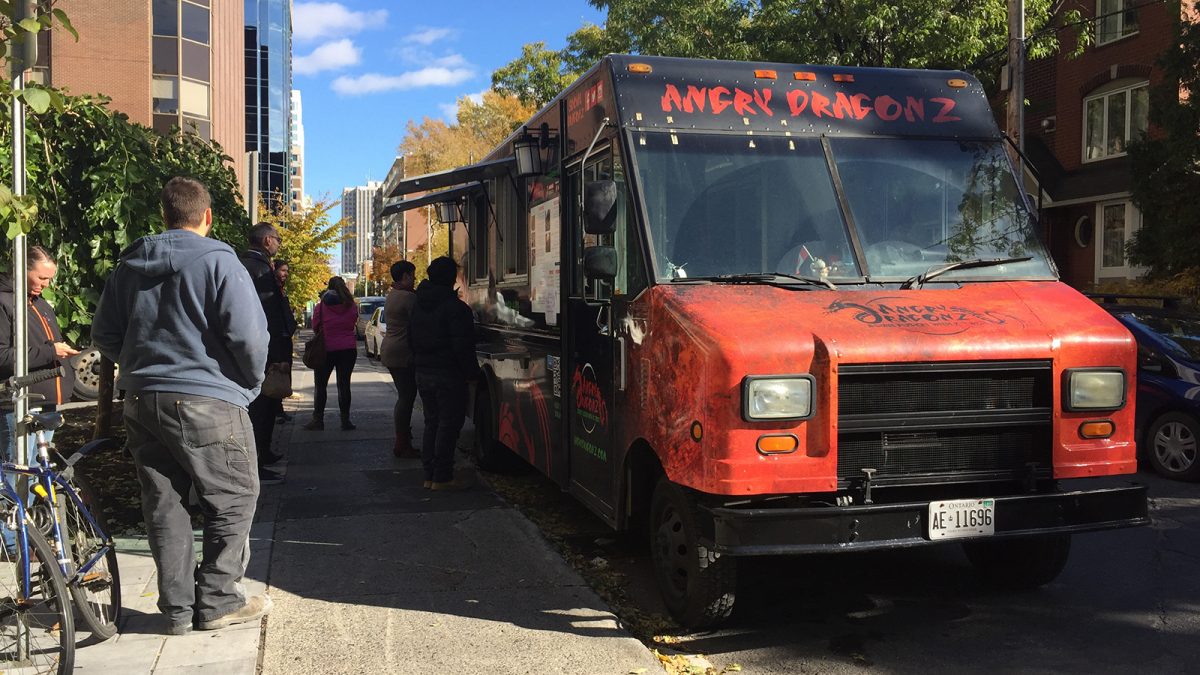 By Cora Hansen, Lisa Johnson, and Jasmine Stamos
When the City of Ottawa put out a call for food trucks to help serve areas affected by the tornadoes, Bonnie Wong, co-owner of Angry Dragonz, did not hesitate.
Hours later, the Angry Dragonz food truck was serving Asian fusion fare for free to volunteers, emergency responders and residents in Dunrobin.
"We had arrived in the evening the day after the tornado — most people already were fed or too devastated to eat," said Wong.
But for 20 days, donated food from non-profit organizations, large corporations, small businesses and food trucks fed upwards of 400 people. "It was moving to the point of tears. It was all on the fly. It was magnificent," said Ruth McKlusky, volunteer at West Carleton Relief Group.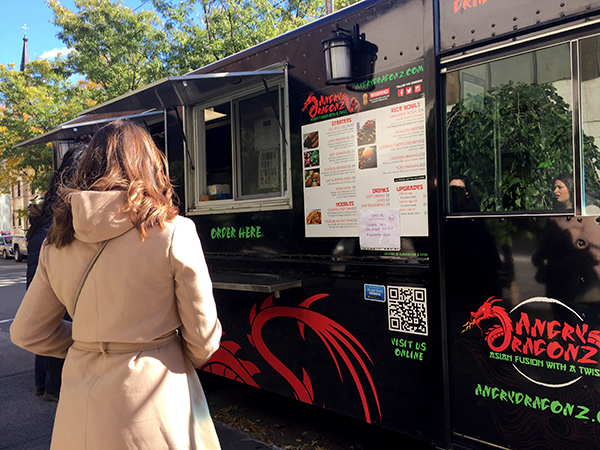 According to the City of Ottawa, damage to some properties was severe. A total of about 100 buildings were affected, and thousands of residents were left without power in the city.
Other food trucks came to the area, including Porky's Smokehouse and Smokin' R and R's, said McKlusky. "What was nice about the food trucks being outside was it was dine and dash. It was always nice to have something hot — and to switch up the menu. So often with disaster relief, it's pasta and pasta sauce," said McKlusky.
The efforts of catering and food trucks was doubly impressive because they are such small businesses, she said.
Despite the high cost of operating a food truck, Wong said they would help again in whatever way they can.
Visualization by Jasmine Stamos
Source: Twitter and StreetFoodApp
With the power being out in much of the city for days in some areas, access to food was a main priority, so the City of Ottawa announced that its 29 licensed food trucks did not need special location permits to serve areas affected by the disaster.

Some food trucks rely on city electricity, so in the midst of a blackout, announced on social media that they could not set up shop.
Nepean restaurant Grill Master Express lost power for two days after the storm – but none of the extensive tornado damage affected the business' catering trailer.
Owner Roger Patterson served up free food to those affected in Dunrobin for four hours. "There was a big need for it. So we did, and we fed a couple hundred people. It was a no-brainer for us to do that," he said. For Patterson, it was a heartfelt experience.
"As we were packing up and cleaning up a family of five came out and the three-year-old came out and shook my hand and thanked me for the meal. I almost shed a tear," he said.
Others, like Falafel on Wheels, were already committed to special events.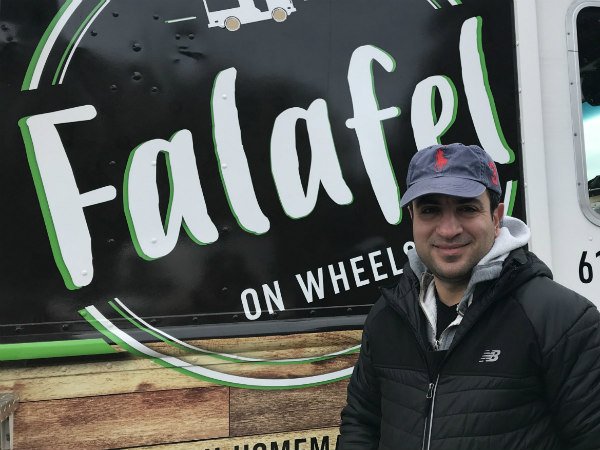 Eddy Dib, 41, owner and operator of Falafel on Wheels,
wasn't able to go to the areas affected by tornados, but knew he had to help.
"When you hear the news you feel sorry. You put yourself in their shoes. Both of my brothers work for the Red Cross, and I know every penny counts," said Dib.
Dib donated 10 per cent of his profits the following Monday and Tuesday to the Red Cross.
He did not disclose how much he donated to the Red Cross, but said it's "the gesture that really matters."
"If there's one thing I've learned about food truck owners, they care about their communities and wouldn't miss a chance to be out serving their neighbours after a disaster," said Toby Vander Steen, founder of Street Food App, which lists the locations of food trucks across North America.
Because if widespread impact of the tornado, the City of Ottawa, the Ottawa Food Bank and the Salvation Army needed help from the community.
And according to McKlusky, many businesses in the community came through, including high-end restaurants, fast food franchises — even grocery stores delivered rotisserie chickens.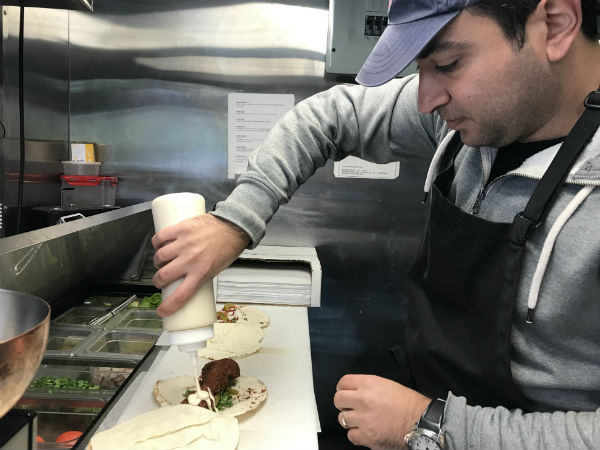 "As tragic as these events are, it was an opportunity to see neighbours come out and check on each other and get each other out of these tragedies," said Glenn van Gulik, director of public relations at the Salvation Army.
Many caterers and food truck operators did not wait for direction. They simply took it upon themselves to find out where to go to help.
"Gold stars to them for just finding the high school. There were trees down and roads closed. The generosity — I don't have the words to say how generous people were. They've got hearts of gold," said McKlusky.
---
More Stories