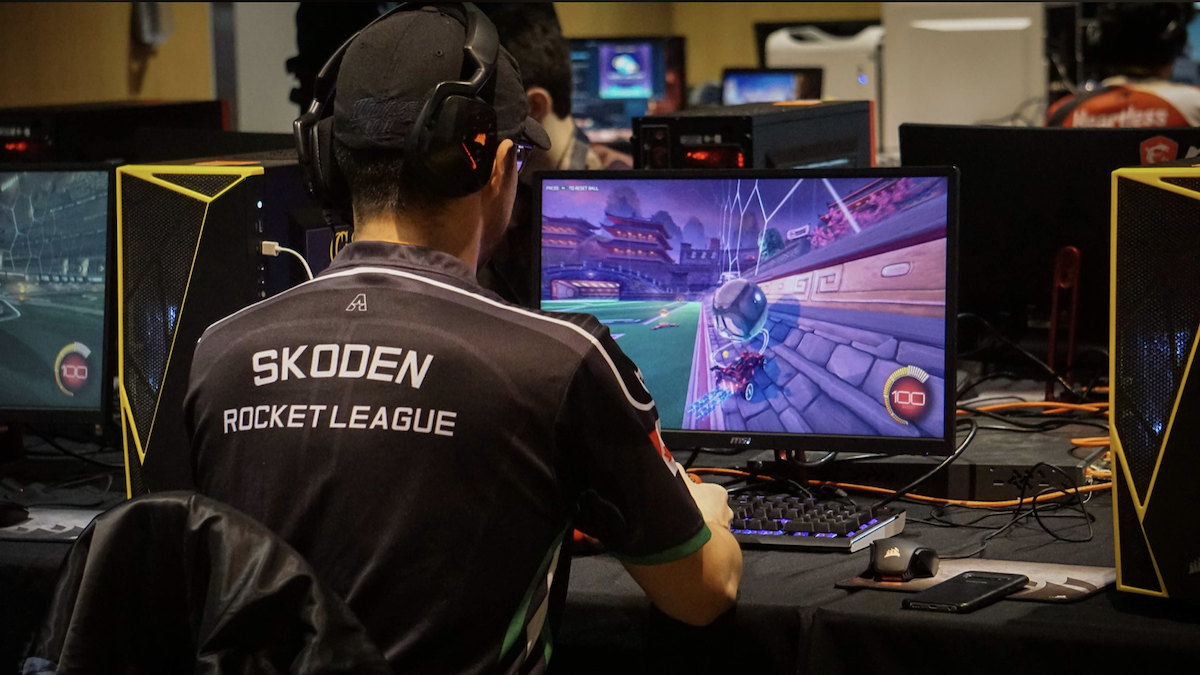 The pandemic has focussed the eyes of people around the world on their computer screens.
That has accelerated the growth of many online activities that had begun before the virus arrived. Nowhere has this happened more than in the world of Esports. Today gaming is much more than a networking activity. It has evolved into a regularly scheduled, profit-generating sport complete with fans and leagues of their own.
Hardy Nunez is part of the trend. The 25 year old university grad has a passion for playing and watching Esports.
"I started watching Esports almost five years ago and it's crazy how popular it has grown just in the last couple of years," says Nunez. "It is insane how many viewers I see on Twitch watching League of Legends. There are always at least a couple hundred thousand."
According to Streamlabs and Stream Hatchet's Q4 Live Streaming Industry Report, the 2020 League of Legends World Championship was the top Esports event of the year with 110,477,149 hours watched by a worldwide community.
It was followed by the PUBG Mobile Global Championship with 28,159,399 hours watched, and the Arena of Valor International Championship with 15,966,642 total hours watched.
"Now instead of watching TV shows in my free time, I watch Esports events on Twitch," says Nunez.
Interest in Esports is having an impact beyond the games themselves. For example, Dalton Jewell, the head of recruitment for a sports and Esports website called The Game Haus, says the website grew exponentially once they started covering the growing world of Esports.
"TGH used to not offer internships, now because of how much our website has grown I am able to offer internships and university credit to those interested," says Jewell. Interns cover such things such as the League of Legends Championship Series, the Valorant Champions Tour.
Ryan Alghussein, an avid gamer, began investing in Esports stocks in 2019 and says "I have no doubt that in this industry, my money will go far."
Alghussein has been watching Call of Duty tournaments since 2012 and knew that these small tournaments would grow into something much larger. Since the start of his investing, he says he knew exactly where he would put his money.
"Back then it was 16 year olds competing for hundreds of dollars, now I see adults and teens competing for thousands if not millions. If that's not insane growth I don't know what is."
The world of Esports has mainly gained revenue because of increasing viewership, but that is not its only source of income. As investors see the potential of a market that reaches and engages a large audience directly and indirectly, many see Esports as an investment opportunity.
For example, the Canadian hip-hop superstar Drake is now the co-owner of an American Esports organization and lifestyle brand called 100 Thieves. The Weeknd is one of the largest investors in OverActive Media, which owns the Toronto-based professional Overwatch team, the Toronto Defiant.
"I pay for a couple of Twitch subscriptions, which means I get special interactive content with streamers as I watch them play," says Nunez. "I spend about $15 a month on this."
Not only does Nunez pay to watch his favorite streamers, but he also buys merchandise from his favorite Esports team."My favorite League team is Team Liquid, and I bought their merch hoodie and I think it was about $60," says Nunez.
Accompany the growth in the industry, there has been growth in Esports tournament prize money and player earnings — at least until COVID-19 hit. In 2019, total prize money for 5,431 tournaments was $235,592,715.33. That means that the average tournament prize pool was $43,379.25, and $8,467.25 for the 27,824 active players that year — more than the average player made in 2018.
The pandemic has seen a drop in the number of tournaments and total prize money. In 2020, the 22,426 active players made an average earning of $5,103.64 dollars — a lot less than the average player made in 2019.
But despite the impact of the pandemic, the industry seems poised to keep on growing.
---
More Stories