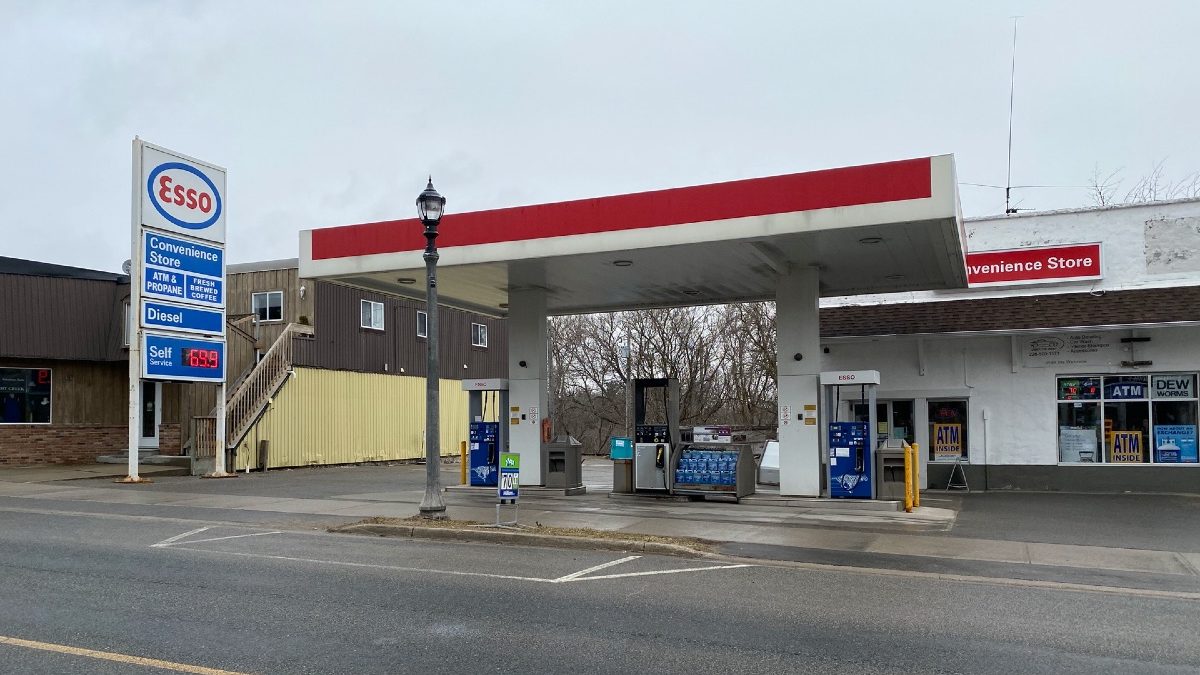 As COVID-19 continues to create a global public health crisis and economies grind to a halt, gas prices have dropped to levels not seen in more than a decade, good news for those few who still need to drive. But one gas price watcher warns that prices are starting to rise again.
According to Ontario data, the average price of regular gasoline in Ottawa had dropped to just more than 71 cents a litre at the end of March. (Some retailers sell for less).
---
---
Average prices across the province saw large drops just in the week between March 16 and March 23, when the price for regular gas dropped by more than 10 cents a litre.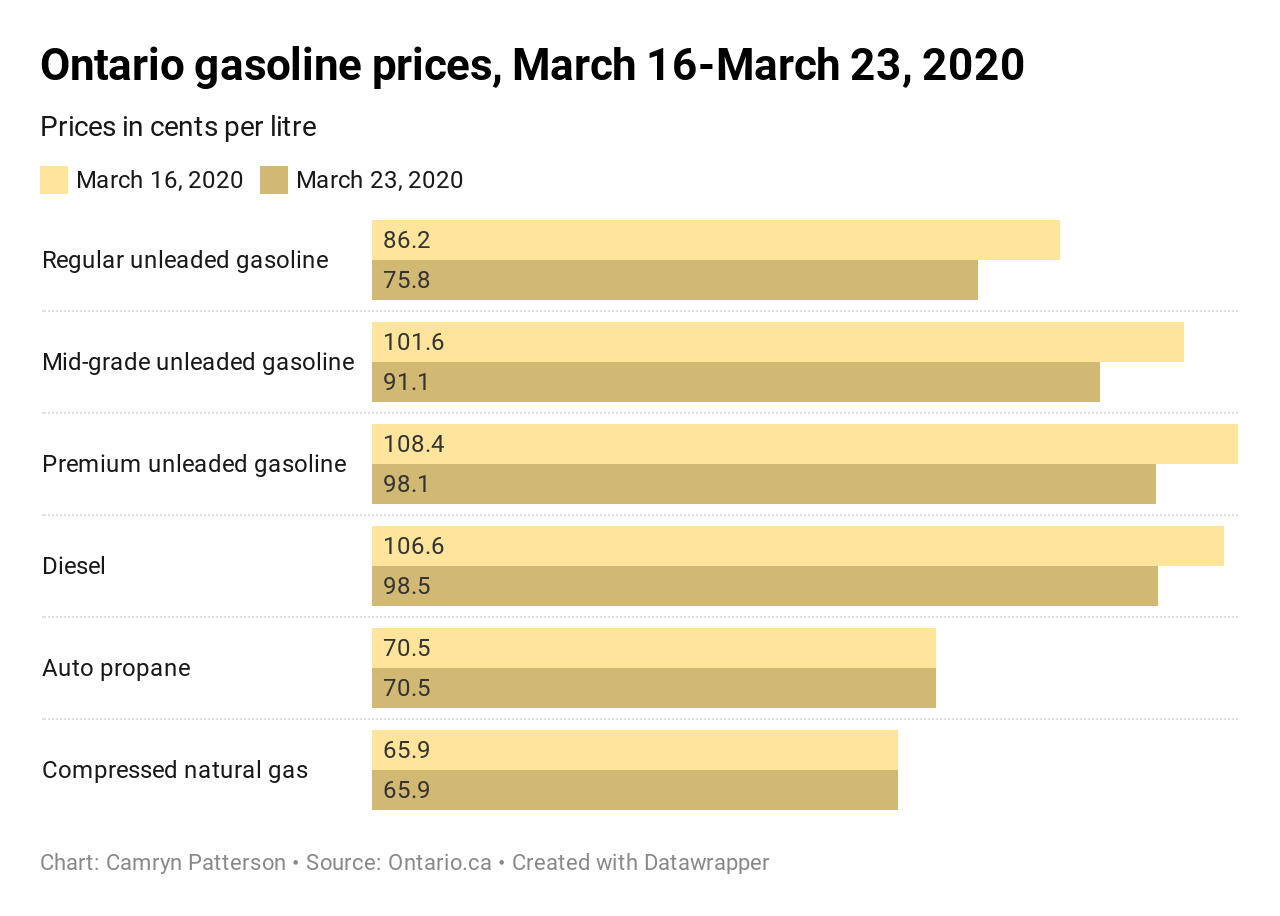 While lower prices are good for drivers, they're bad news for Canada's economy, which still relies heavily on oil, says Dan McTeague, president of Canadians for Affordable Energy.
"Oil is still our single most important export, bar none, more than any single other sector. It's a significant blow to the golden goose," he said.
The rock-bottom prices flow from the historic drop in demand for oil products brought on by the COVID-19 pandemic, says McTeague, along with the price war between Saudi Arabia and Russia which has exacerbated matters.
"It's all COVID. If there wasn't COVID, there probably wouldn't have been that OPEC dispute. It's all related to COVID-19. This [OPEC dispute] is sort of a side show, but an important one," he said.
"We have never seen such a massive drop, even in the 2008 global recession, prices didn't drop that dramatically, that quickly," he says.
By the end of 2008, the price for regular gas had dropped to just under 63 cents per litre in Ottawa. However, adjusted for inflation terms, 63 cents per litre in 2008 would be nearly 77 centre per litre in 2020 dollars, making current prices lower in real terms. In adjusted terms, prices haven't been this low since early 1999, when the price was 46 cents per litre, or about 69 cents in 2020 dollars.
After filling up his car on March 25, John MacGillis said he was thrilled with how low the prices were.
"I picked up a half tank of gas for $13 which came out to be about 57 cents per litre. That's the lowest gas I've seen in my entire life," says MacGillis.
MacGillis says he is indefinitely out of work because of the pandemic and says "prices like this are really helping me get through this virus financially."
Don Nault, too, was happy with the drop in gas prices, but says he isn't benefiting from them as much.
"Anything that helps the consumer put more money in their pocket is a good thing," Nault said. "It doesn't really affect us because we're self isolating and not going anywhere. Normally, it would be great and we would probably be driving more and buying more gas."
While consumers are happy about these record lows, McTeague says that it is likely to have a lasting impact.
"It's likely to have serious consequences for our economy, long term, lasting, damaging effects," he said.
However, gas prices are starting to go up again. "We've seen a three cent per litre increase in wholesale prices this morning," McTeague said. If people need to fill up, McTeague is urging people to do it now. 
"If you need gas, today's the day to get it. If you wait until tomorrow or the next day, you're going to slowly but surely start to get disappointed. These low prices may not be here to last," he said.
---
More Stories