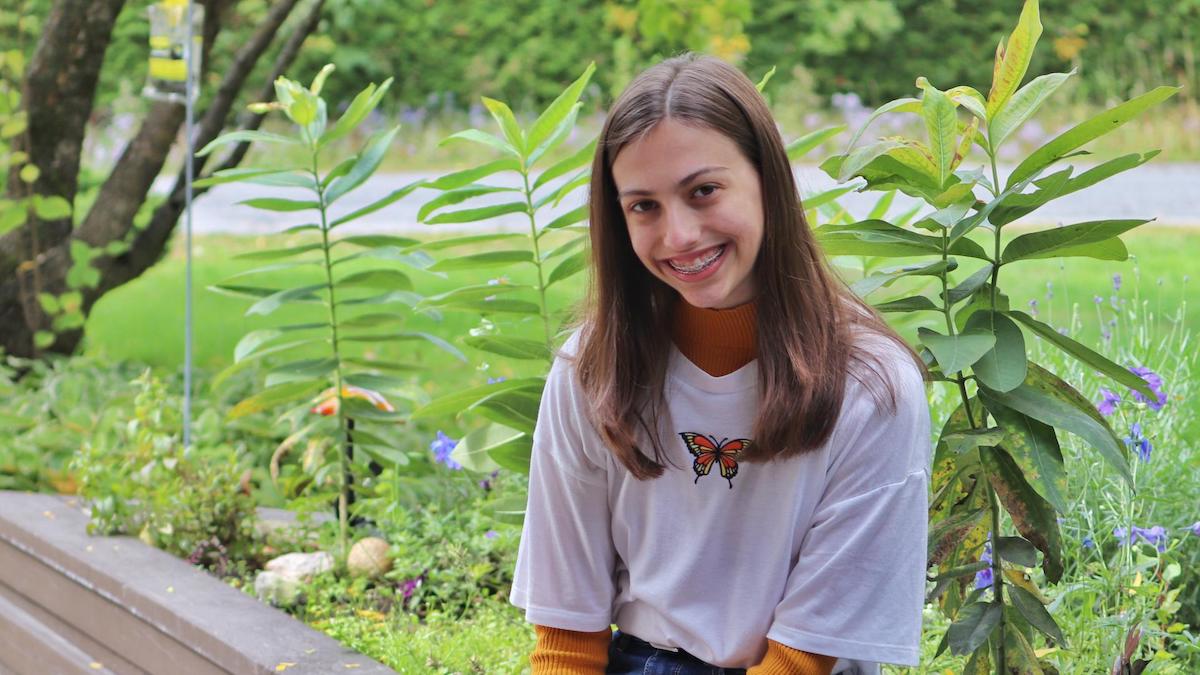 A 14-year-old Gatineau girl is fluttering with excitement after being named a finalist for the Canadian Museum of Nature's 2020 Nature Inspiration Award for her work to save the endangered monarch butterfly.
Geneviève Leroux, known as the "Butterfly Girl," is one of four young people in the running in the youth category of the annual awards, which honours environmental leaders whose projects encourage Canadians to help protect, preserve and conserve nature.
"It is an honour to be nominated. I have no idea who's going to win because every one of the finalists are super talented and amazing," said a beaming Leroux. "I am just so excited to be part of this."
Wearing a bright white shirt with a monarch butterfly embroidered into the fabric, Leroux said she has been passionate about saving monarchs since she was nine years old after learning about serious threats they face.
'A world without monarch butterflies would be really different from the world we know today. I just couldn't couldn't imagine it.'

Geneviève Leroux, the Butterfly Girl
Originally from California, Leroux said she was shocked to learn about the monarch's extreme population decline, with just 29,000 monarchs being reported in California in January compared to 4.5 million in the 1980s.
In Canada, monarchs face significant threats, as well. In 2016, the Committee on the Status of Endangered Wildlife in Canada — COSEWIC — declared the monarch butterfly endangered, as its population had declined by more than 70 per cent over the past 20 years because of habitat loss, pesticides and climate change.
As nearly 75 per cent of the food crops worldwide depend on pollinators, according to the Food and Agricultural Organization of the United Nations, the survival of butterflies — as well as bees, wasps and other pollinating insects — are integral to global food production and the health of humanity.
"I got interested in monarchs just by reading about them. I had no idea their population was in decline," Leroux explained. "So when I found out that these beautiful creatures were in trouble, I wanted to do something about it."
After meeting Jane Goodall, the iconic conservationist and the world's foremost expert on chimpanzees, Leroux said she was inspired to create a project called Milkweed for Monarchs. The project is part of the Jane Goodall Institute Roots & Shoots program, which encourages and empowers young people to take action on environmental issues.
Leroux is a poster child for ambitious young leadership and is a "force for nature" within the Roots & Shoots community, said Andria Teather, chief executive officer of the Jane Goodall Institute of Canada.
"We are thrilled to see her nomination for the 2020 Nature Inspiration Awards," Teather added. "We are confident that young people like her will lead the change that needs to happen to make a better world for people, animals and the environment we share."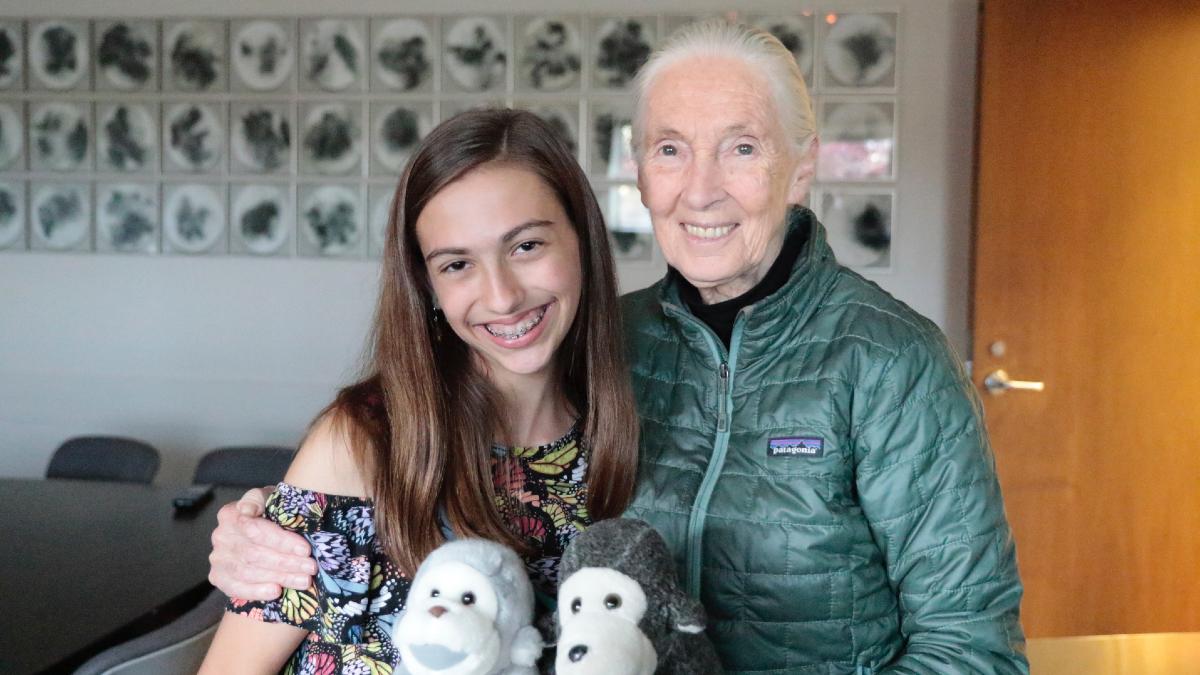 Planting milkweeds has been a central part of Leroux's project. These plants are the sole source of food for monarch caterpillars and the only plant on which a monarch will lay eggs. In her hometown, Leroux germinated milkweed seeds and donated many to pollinator gardens and others in her community. Today, 13 milkweed plants stand tall in her garden in Aylmer, their green leaves a pot of gold for hungry monarch caterpillars.
But her efforts to save the monarch haven't stopped there.
Leroux has collected, tagged and logged butterflies, attaching tiny stickers to their delicate wings to allow researchers to track their journey to and from their wintering grounds in Mexico. Nestled among a plethora of plants in her garden, a tiny green sensor now logs light and temperature data as part of Michigan University's M3 Monarch Migration Study, which helps track monarchs' migration.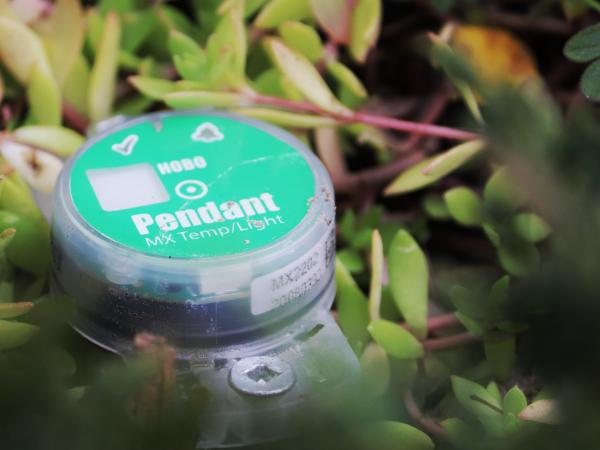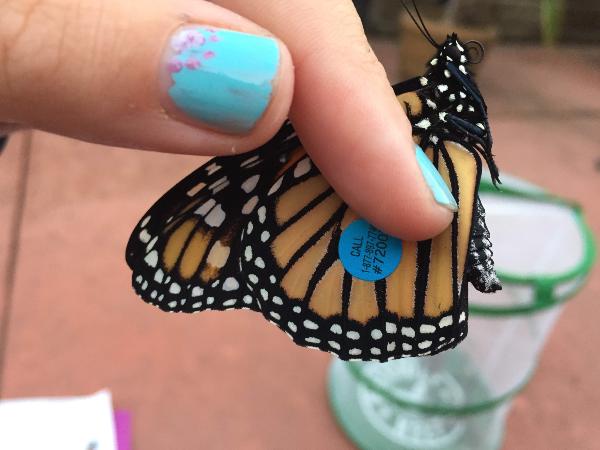 Leroux has also expanded her project to include citizen science research and has spread her message of conservation at school lectures.
"I really enjoy going and talking to schools because I feel like I'm reaching my generation so that we can build a community of monarch butterfly heroes," Leroux said. "It's really cool to see kids my age ask questions and actually show their interest in this subject."
When people in the community see a 14-year-old girl doing so much work to help save the monarchs, people are inspired to do their bit to help, as well, said Kimberlee Leroux, Geneviève's mom.
"It's pretty spectacular when you have a child that has found a passion and has decided to make a positive difference in this world," she said. "I can't tell you how proud I am."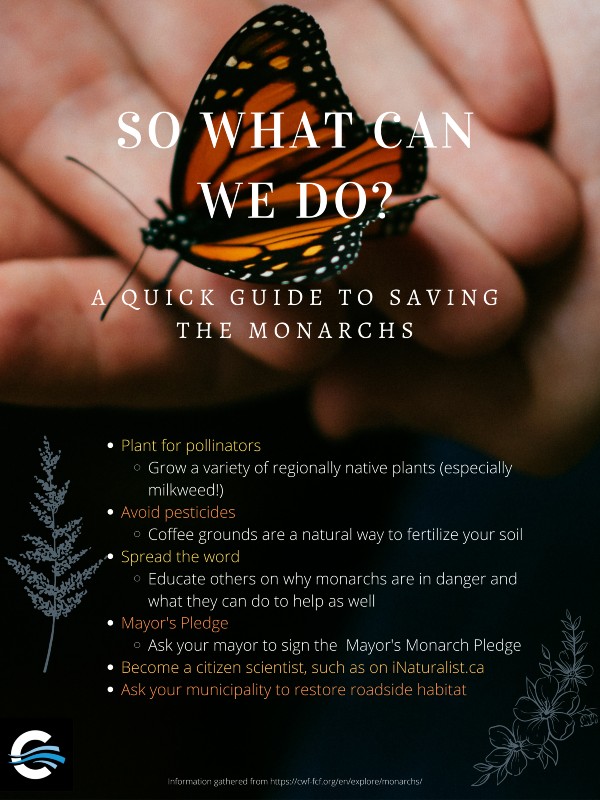 It's not just youth or neighbours Leroux is trying to engage. Last year, during a City of Ottawa environmental council meeting, Leroux urged the city to sign the Mayors' Monarch Pledge, which outlines a series of actions to protect monarch butterfly habitat.
Though the city has already completed some of these actions, such as planting a monarch-friendly demonstration garden at City Hall and proclaiming an annual Pollinator Appreciation Day, the City of Ottawa confirmed, the municipality has not signed the pledge to officially become part of this initiative.
"They would be able to say that they've done three of the 24 action items, which is the acceptable number that means you've actually officially taken the pledge, so it is a little disappointing," said Leroux, adding that she had even offered to do the monthly reporting work to update what Ottawa is doing.
However, the city is worried about its budget, which is why it hasn't signed the pledge, Leroux explained. Down the road, she said she may try again and encourage Ottawa to follow Montreal — which has completed all 24 action steps.
"A world without monarch butterflies would be really different from the world we know today. I just couldn't couldn't imagine it," Leroux said. "It's not just because I love them, but because of their vital role in nature. If we all work together, it could really make a huge difference."
Winners for the 2020 Nature Inspiration Awards will be announced Nov. 25 during a virtual ceremony.
---
More Stories