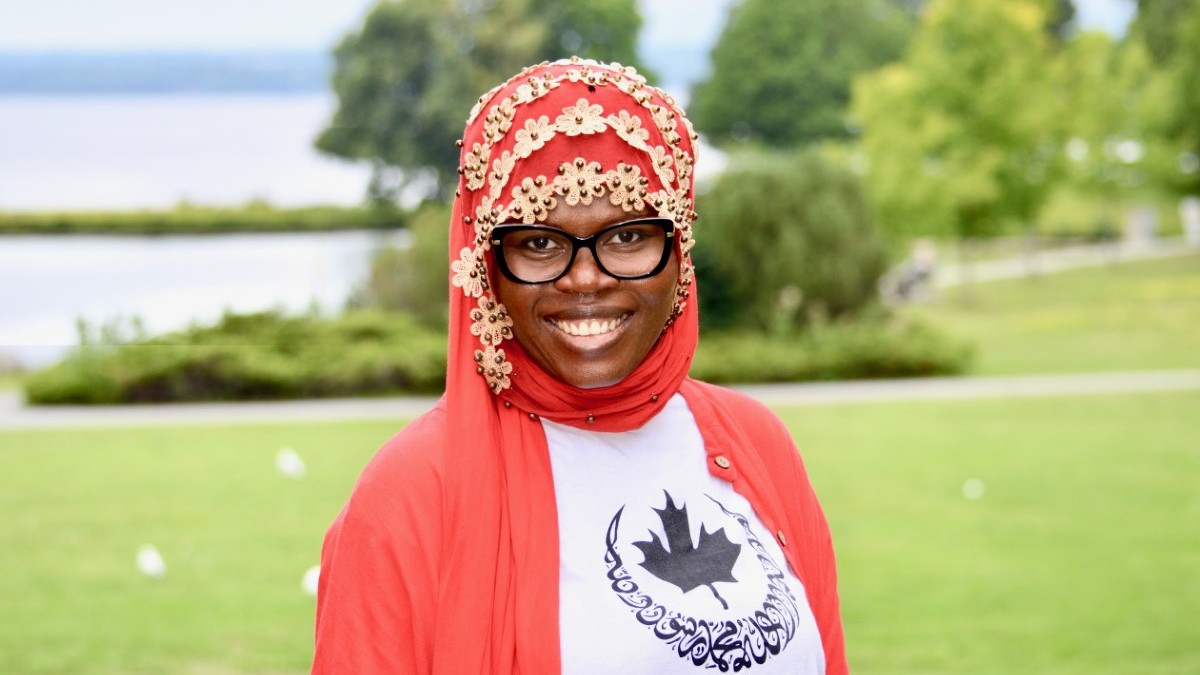 Capital Current is profiling people who are making a difference in our community in the series Faces of Change.
Sahada Alolo has spent her career working with organizations striving to create meaningful connections between diverse communities. Now she's using that experience to address systemic racism in the Ottawa Police Service.
Born and raised in Tamale, Ghana, Alolo discovered her passion for public service when she started school at age nine and made it her lifelong goal to promote girls' education in her community. She has completed several degrees and worked with governments and non-profits in pursuit of that goal. In 2001, she left Ghana and moved to Ottawa, where she decided to put her energy into a new cause.
"I've come to realize that what divides us as people is ignorance," she said. "But there's a lot more that binds all of us than what separates us. And yet, society tends to focus on the little differences we have."
In 2013, she stumbled on to the Multifaith Housing Initiative, an organization of faith groups across Ottawa providing housing for homeless and at-risk people. Now she works there as manager of community engagement. She also joined the Ottawa Muslim Women's Association in 2014, and serves as president.
"I've made it my goal to get to know people and for people to get to know me," she said. "Any organization that is fostering that idea of all people of all faiths and cultures coming together just to be human is what drives me to do this work."
In 2018, she found another opportunity to pursue her goal, as the community co-chair of the Ottawa Police Service's Community Equity Council.
"In racialized communities, we are over-policed," she said. "It's like we're walking on eggshells in our own community. The distrust in police cannot even be described."
Alolo acts as a liaison between communities and the police by finding opportunities for community members to share their experiences and put forth recommendations for reform.
Alongside the council, she helped launch the Equity, Diversity, and Inclusion Action Plan, which includes first steps for addressing systemic racism in policing, but she says there's still work to be done. Alolo is pushing to reintroduce community policing across the city, which would place officers directly into communities to focus on building up trust and relationships with community members.
"My passion had always been to be the change," she said. "Not in a million years did I think I would be doing that oceans away from my own country. To be part of the changemaking process in Ottawa is my biggest accomplishment."
---
More Stories