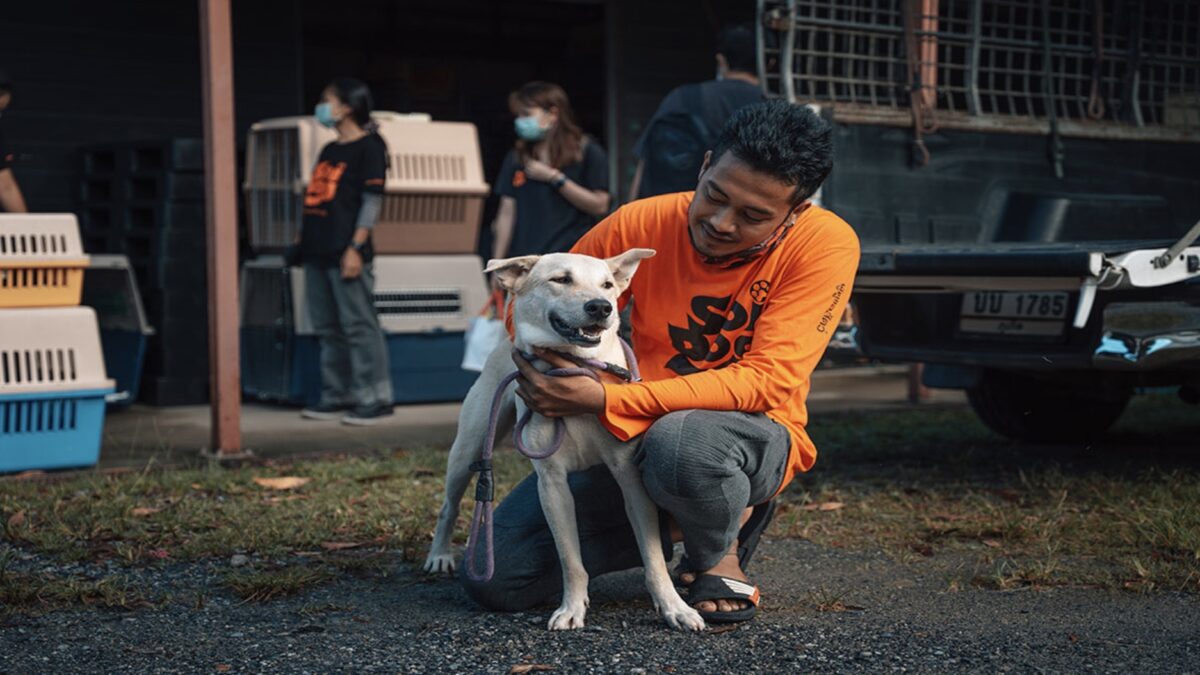 Animal rights groups in Canada are challenging a federal ban on importing rescue dogs from many countries around the world.
On Sept. 28 — World Rabies Day — the Canadian Food Inspection Agency halted the entry of "commercial" dogs into the country. This includes rescue dogs meant for adoption, from countries where animals carry a high risk of rabies.
"Importing commercial dogs from these countries poses a serious public health risk to Canadians," the CFIA said in a July statement announcing the ban. "The CFIA's new measure will help reduce the risk from imported commercial dogs from countries at high-risk for dog rabies. Several other countries also have strict import conditions to reduce the risk of importing dogs infected with dog rabies and other diseases."
'This decision has been made without consulting the key stakeholders.'

— Lisa Wagner, president and adoptions manager, Soi Dog Canada
The CFIA added that, "Canada does not currently have any active cases of dog rabies, a strain that is different than the rabies typically found in wildlife, such as skunks, foxes, raccoons and bats. However, in 2021, dogs were imported into Canada with this disease. Following these events, the Public Health Agency of Canada (PHAC) and provincial public health authorities have asked the CFIA to take action to address the risks from imported dogs."
But organizations such as Animal Justice, Soi Dog Canada and Golden Rescue Canada are fighting the prohibition, claiming it will be a "death sentence" for many dogs rescued from abuse or neglect in other countries.
In July, Soi Dog Canada — an international animal rescue organization based in Thailand — wrote to CFIA officials after learning of the proposed ban to be implemented in September. The organization presented other ideas short of a ban to allow animal rescue and adoption groups to safely import animals without a risk of spreading rabies.
The organization said it was given no real opportunity to discuss the issue with Canadian officials.
After the ban took effect in September, Soi Dog Canada reached out to Animal Justice, a Toronto-based organization dedicated to ensuring animals have a legal voice in Canada. The groups submitted a formal complaint about the ban on Oct. 27, challenging the merits and arguing that animal rescue organizations weren't consulted.
More than 100 countries are covered by the ban. According to Viive Tamm, co-chair of the volunteer board of Golden Rescue Canada — another group fighting the ban — many dogs will needlessly suffer and "the tragedy of all of this is that we have adopters, people who are willing to donate. We have the ability to get them out of their misery and bring them here, and now we can't."
Camille Labchuk, executive director of Animal Justice, said the ban is "not something that's necessary to prevent the spread of rabies."
Two cases of dog rabies were confirmed in Ontario after July 2021, in a group of dogs imported from Iran, according to the provincial Ministry of Agriculture, Food and Rural Affairs.
The animal rights groups said the risk of further rabies cases could have been prevented without the ban if CFIA had properly consulted rescue organizations.
"This decision has been made without consulting the key stakeholders," said Lisa Wagner, president and adoptions manager of Soi Dog Canada.
Rescue organizations say they routinely vaccinate dogs imported for adoption against rabies.
Labchuk added that Animal Justice and many other rescue organizations "are imposing other measures that include blood antibody tests for dogs to ensure they've developed the appropriate antibodies for the rabies vaccines."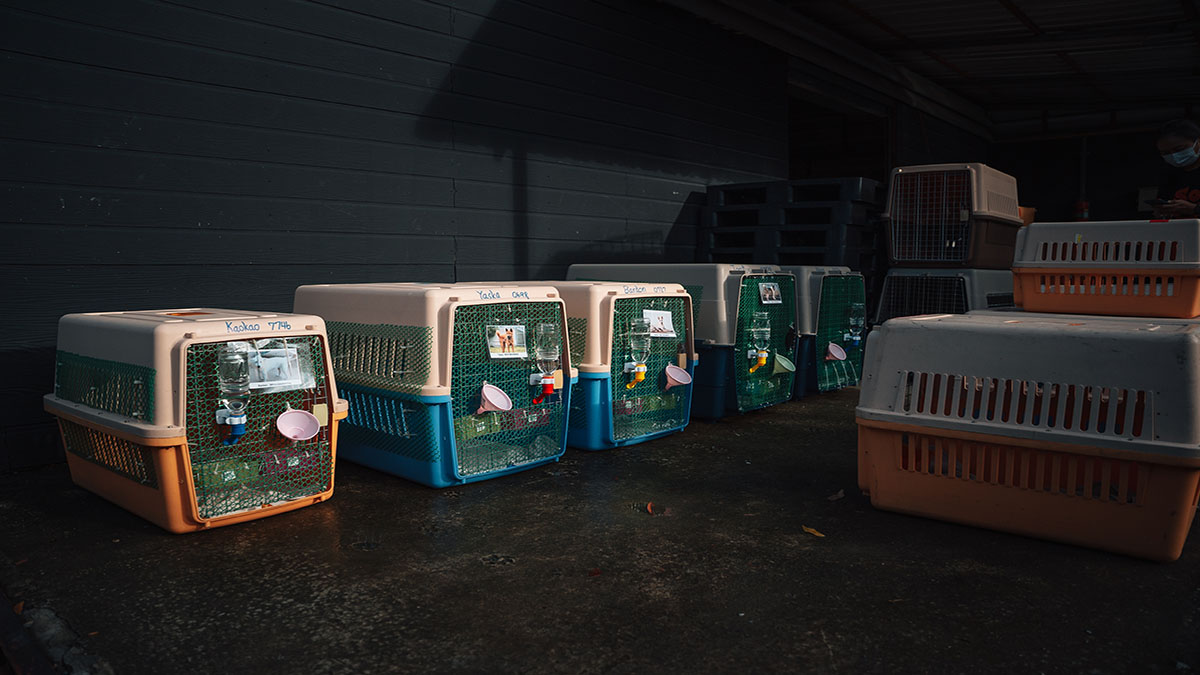 Soi Dog Canada has suggested an alternative to the ban that the group would like CFIA to consider. SDC says ensuring the legitimacy of rabies vaccination when importing dogs into Canada is key for public health. This could be done through a "Titer test," where blood is drawn from the animal and sent to a lab which will confirm whether the animal has been vaccinated for rabies.
Organizations such as Soi Dog Canada and Golden Rescue Canada have already been following this protocol and believe it would provide an adequate safeguard when importing rescue dogs for adoption.
Banning the import of rescue dogs from Canada will have a negative effect on people's livelihoods around the world, animal rights groups say. After a sharp rise in pet adoptions during the COVID-19 pandemic, followed by a surge in returned pets from inexperienced owners, adoption rates are expected to begin to level again and the demand for imported dogs will rise.
"People are going to want dogs and the only people that are going to be able to step in to produce are breeders," said Wagner, referring to the potential for notorious "puppy mills" to ramp up production to supply dogs to satisfy demand. "There's risk with that future, as well."
'It's too bad that Canada and the government would rather (pick) on international rescue. Why don't they spend a little bit more time regulating our puppy mills, because they are horrible, horrible situations?'

— Viive Tamm, co-chair, Golden Rescue Canada
Backyard breeders have been a concern for many years. In some situations, said Wagner, the dogs are not properly cared for and the state of their habitat can be the dismal, factory-like conditions that characterize "puppy mills."
Puppy mills have sometimes been found with dirty crates piled high on top each other and dogs locked inside each one.
"It's too bad that Canada and the government would rather (pick) on international rescue," said Tamm. "Why don't they spend a little bit more time regulating our puppy mills, because they are horrible, horrible situations?"
Many dogs raised in puppy mills cannot walk properly, have never been touched by humans and are usually sold on online platforms with little or no oversight.
Additionally, there is the problem of the illegal dog meat trade in Asia. Wagner said many people don't realize these aren't farmed animals; they're stolen from people on the streets and from backyards. She said they're cruelly treated and the Canadian ban will mean more animals are susceptible to this treatment.
The groups are encouraging Canadians to put pressure on the Canadian government to reverse the ban.
"We continue to educate the next generation about the importance of being kind to animals and being humane," said Wagner. "I think we will move in the right direction. But I think what's happening right now with this import ban is moving us in the wrong direction."
---
More Stories