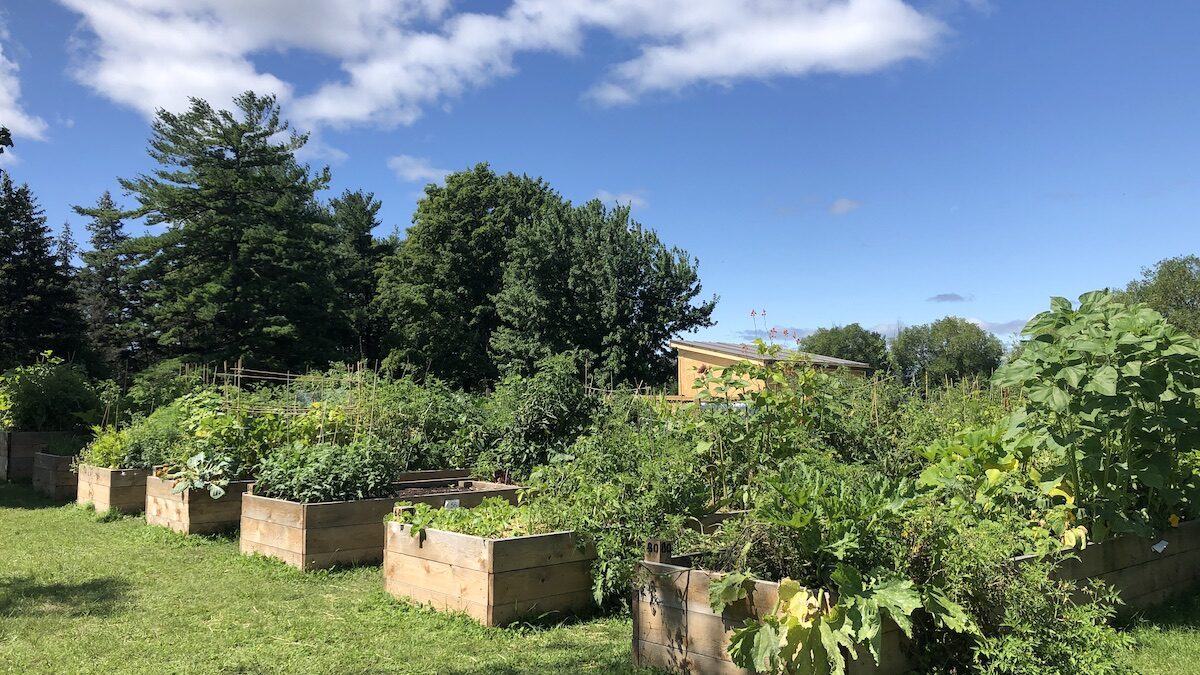 The Goldenrod Community Garden is nestled between Tunney's Pasture and the Ottawa River on National Capital Commission land.
The second of two community gardens that are part of an NCC pilot project opened this week featuring 80 above-ground plots, a shed, compost bins, fences and water storage.
Created in partnership with Just Food, the Parkdale Food Centre and the Somerset West Community Health Program, the garden is intended to combat food insecurity in the Hintonburg-Mechanicsville area and get people involved in growing and gardening.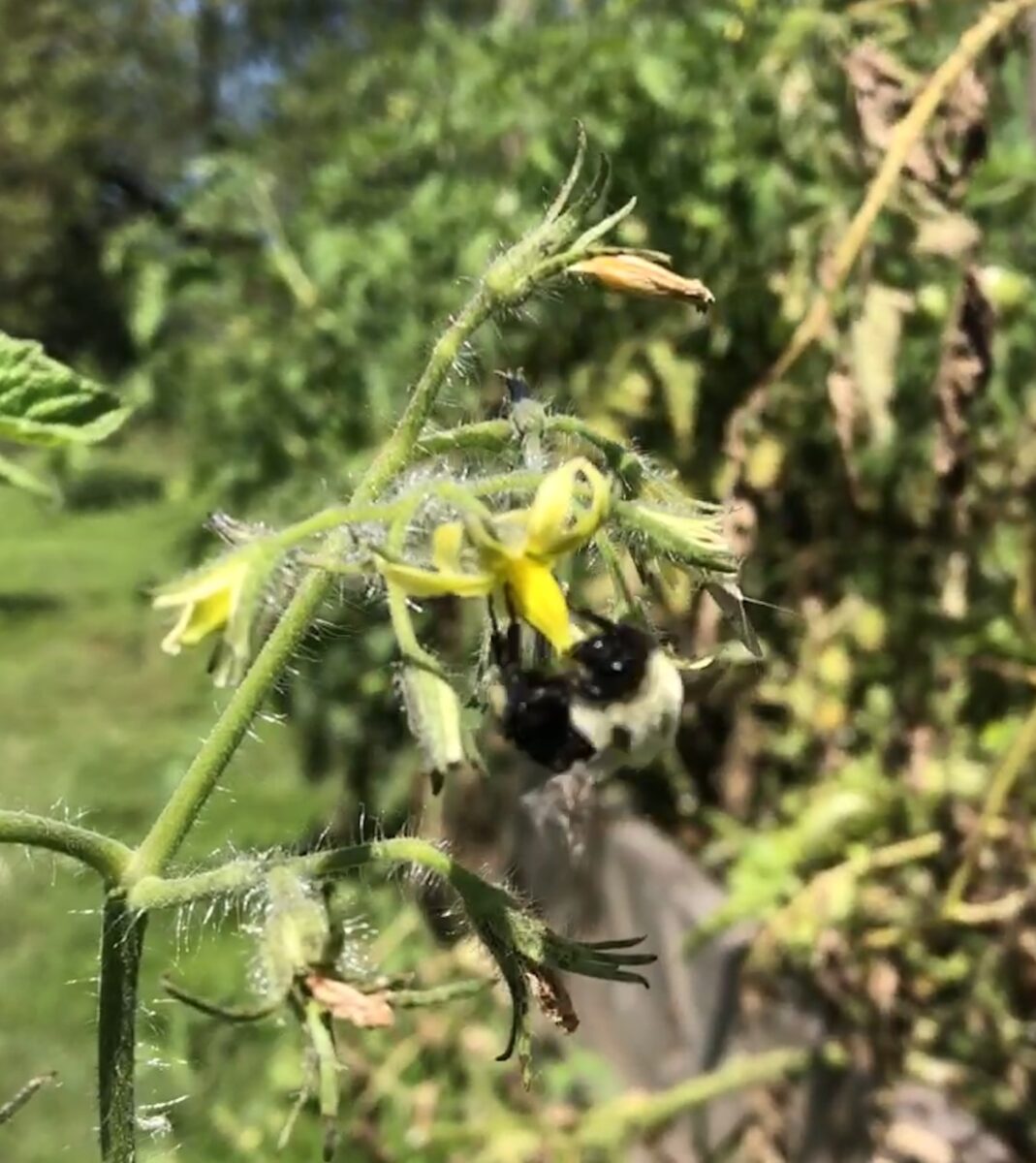 Goldenrod board member Allegra Newman says food insecurity is an issue in the neighbourhood. 
"There are also quite a number of rooming houses and apartments where people are struggling," she says. "We saw that the need was there for this."
The new garden gives 80 households an opportunity to have access to fresh food.
For now, plots are limited to one per household and it costs $65 dollars to use one for the season. Plots are also available on a sliding scale for community members who can't afford the fee.
Chantal Vallerand, who lives in the area, would usually do some gardening on her balcony but this year she was lucky enough to get a plot in the Goldenrod garden.
"I think we were over-excited at the beginning," she says. "Next year, I won't plant as much stuff because the tomatoes are overtaking everything. It's doing really well."

Vallerand says everyone at the garden is learning as they go along. One of the benefits for her has been the weekly newsletter that keeps her up to date on news about the garden and offers advice on ideal growing conditions.
"I think it brings people together to go and do something that is just so pure and just so basic, but so wonderful," says Vallerand. "To just gather around and grow food and plants, it's amazing."
Though the grand opening was not a public event because of COVID-19, it was attended by Catherine McKenna, MP for Ottawa Centre, Joel Harden, MPP for Ottawa Centre, Jeff Leiper, Councillor for Kitchissippi Ward and Tobi Nussbaum, CEO of the NCC.

"I want to say thank you particularly to the volunteers who made this community garden a reality, not with months of work, but literally for years," said Leiper at the ceremony.
"The work of addressing food security in our community is not just a food issue. It is part and parcel of how our communities are going to learn how to respond and deal with the climate crisis in which we're in."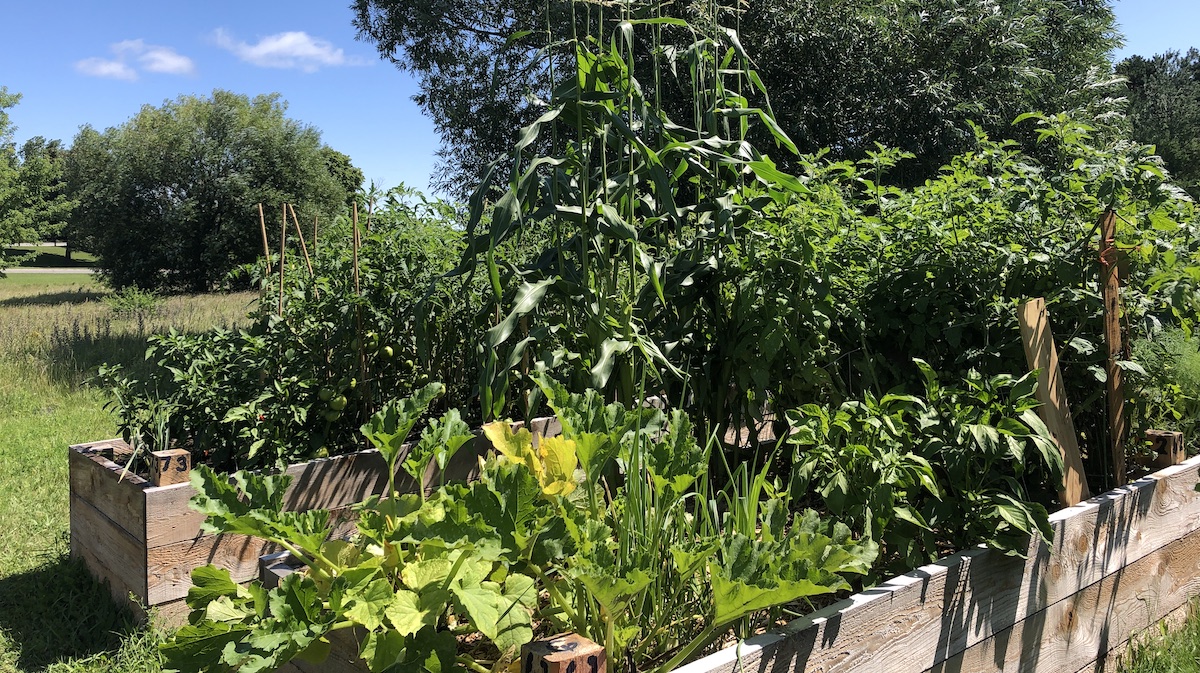 Moe Garahan, executive director of Just Food, says community gardens are integral for the many benefits they offer a community, not just in terms of food security.

Just Food facilitates Ottawa's Community Gardening Network which aids people across the city in establishing their own community gardens. The organization also acts as a point of contact for gardens on City of Ottawa and NCC land in particular.

"We think that community gardens are critical for the (many) benefits they give," said Garahan. "Building food skills and for households to create fresh food of choice, but also the multiple benefits of beauty, of biodiversity, of gathering spaces in the community."
Community gardens can become centres for people to build food production skills and socialize, she said.
For the Goldenrod garden, community engagement is already quite high. All 80 plots are in use this year and 30 people have signed up for next summer.

Community members who don't manage to snag a spot can still become a "friend of the garden" through a donation and will receive the garden's newsletter, invitation to events when COVID-19 restrictions allow and be part of the decision making process for the garden moving forward.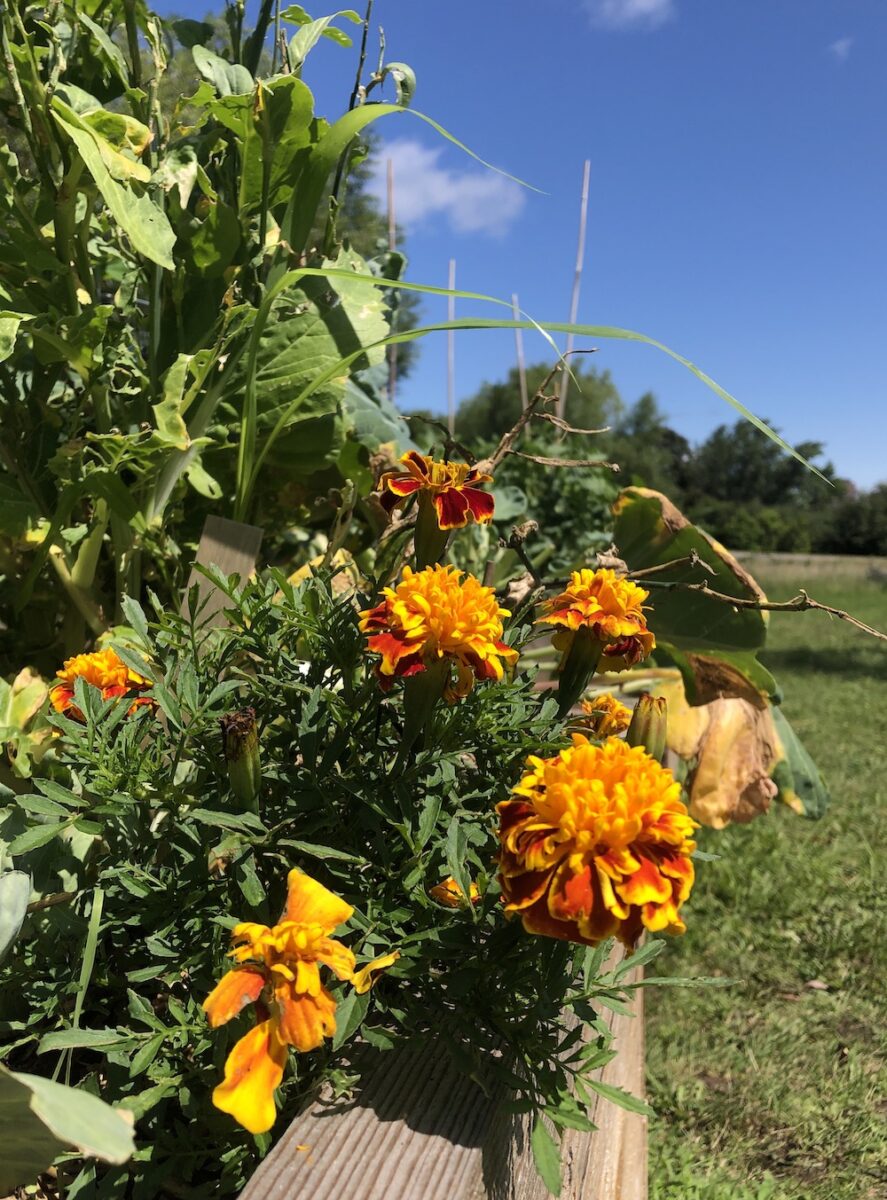 "The garden is not inexpensive to run," says Newman. "Because it's NCC land, and this is kind of a trial for them, or a pilot project, we have to truck in our water."

Donations will go towards supporting the sliding scale garden plots and bringing in water, as well as other expenses.
The cost of the plots will be reassessed this fall as part of the garden's annual general meeting. A board of directors will also be elected at that time, and discussions on how to expand will take place.
Newman hopes to add more plots, but is excited to see what other ideas volunteers and gardeners have for expansion.

"Up until now, it's basically been a very small group of volunteers that have been working on this," says Newman. "And because of COVID-19, we really couldn't grow the volunteer base."

But the group is growing and there are roughly 25 to 30 volunteers now, she added.

"We're very happy for all the community support around this," says Newman. "Especially support from the NCC. It's wonderful that they took the plunge with us."
---
More Stories