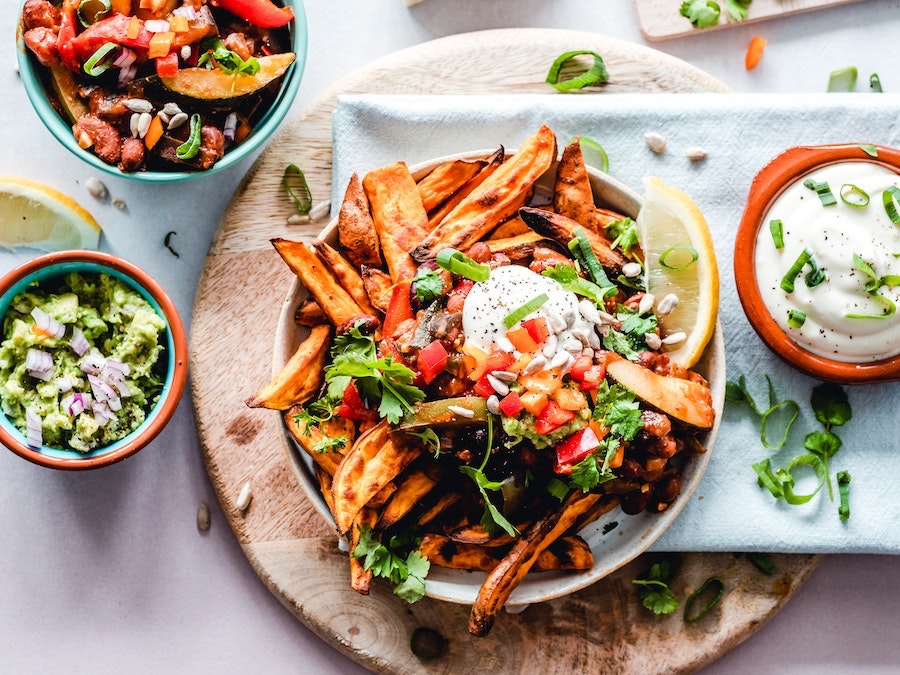 In recent years, Montreal has seen more vegetarian and vegan restaurant options open, making the city a go-to destination for plant-based eaters. 
"I have been vegetarian my whole life," said Mansi Bhardwaj, a 20-year-old student who has lived on the Island of Montreal her entire life. "In the last maybe four years I have seen a big increase in restaurants that offer plant-based foods."
Out of 25 of the most vegan friendly cities in the world, Montreal was voted the 13th most friendly in 2021, according to the vegan word, a well-known blog. With 3.6 vegan restaurants per 100,000 residents, the city offers a wide range of plant-based options.
As a sign of its status, Montreal hosted a massive vegan food festival for two days in November. Although for pandemic safety reasons the festival was held online that didn't stop it from featuring creative food demos and new recipes. Christian Ventura, a spokesperson and chef at this event stated in an email that "now in Montreal, you can mostly get vegan food anywhere, we have lots of new vegan restaurants, I see more and more opening, also most of the restos offer vegan options."
Ventura owns six well-known vegan restaurants in the city. One of his most popular is Sushi Momo, a sushi style restaurant that offers authentic vegan dishes located on Le Plateau-Mont-Royal
From sushi made from mushrooms to tacos and 'fried chicken (vegan)' Ventura's restaurants offer a wide range of popular options for the community at large.
"​​In my restaurants I would say 65 per cent to 75 per cent of guests are not vegan or vegetarian, they just like good food. So, I find people don't really mind eating vegan food as long as it tastes and have good textures," stated Ventura in an email. 
Bhardwaj agrees saying that "it used to be hard for me to eat out with friends, but now those who aren't even vegetarian want to go to vegan restaurants because the food is that good."
"With Montreal having so many accessible vegan options, I think I have over like four friends who have become vegetarian," she added, "it's just so easy and accessible now."
Meatless Diets have become extremely popular in Canada, as more than 850,000 individuals classify themselves as vegan and more than 2.3 million classify themselves as vegetarian, according to a study done by Statista.
With so many more people on plant-based diets "you can mostly get vegan food anywhere (in Montreal), we have lots of new vegan restaurants, I see more and more opening, also most of the restos offer vegan options," wrote Ventura.
It wasn't always this easy, like many others Ventura struggled when he first became vegetarian in Montreal because there were not a lot of options that catered to his plant-based needs at the time. Especially as a male he would hear the stereotypical 'where will you get your protein' and 'all you eat are leaves' comments, but all of that has changed in recent years.
The restaurant owner is happy to see this change in the city as he wrote that "now people are asking for tips and advice on how to eat more vegan meals, or they tell me they are interested in becoming vegan. It's nice to see how things have changed since 10 years ago," wrote Ventura.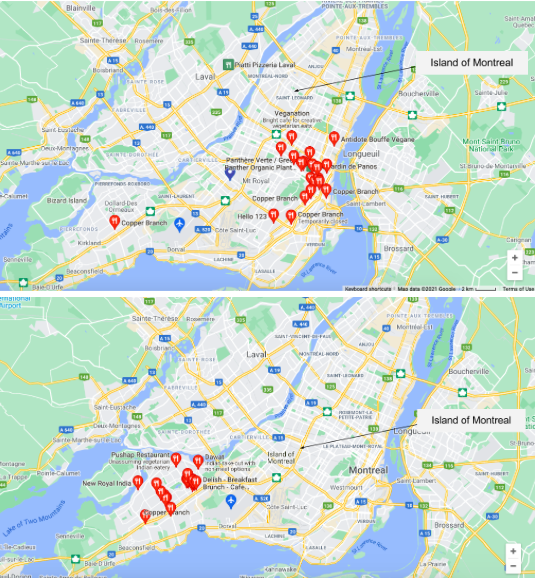 ---
More Stories