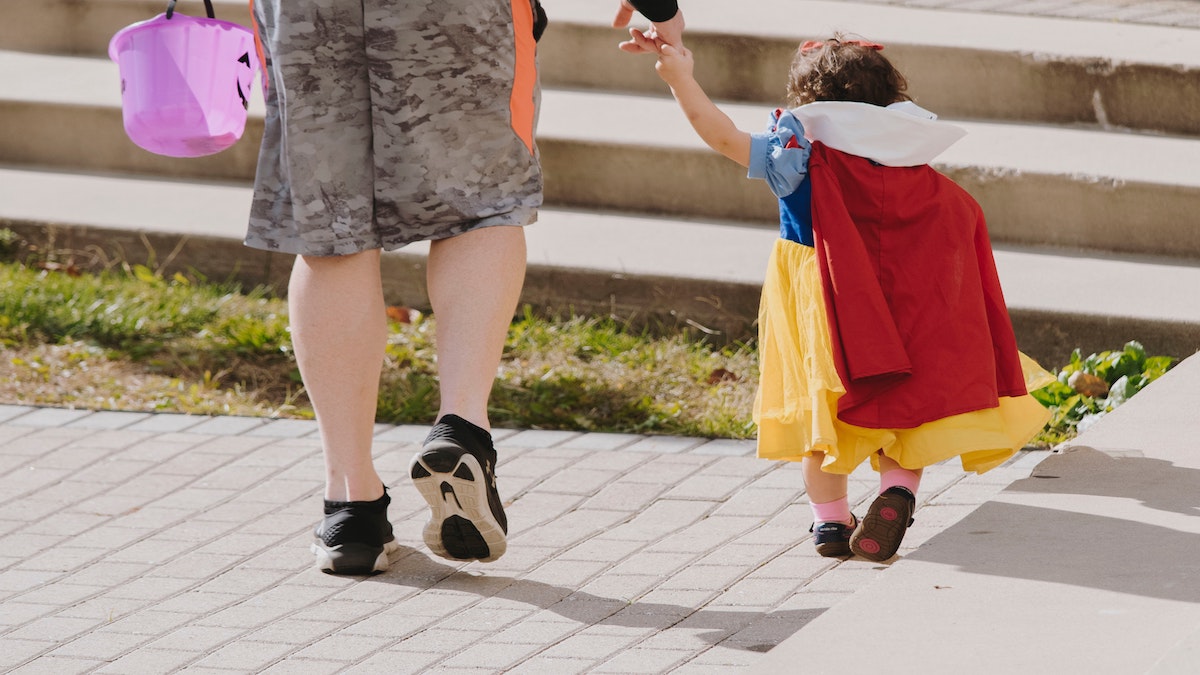 Trick-or-treating is not recommended in parts of Ontario where COVID-19's second wave has been surging — including Toronto, York, Peel and Ottawa — Premier Doug Ford says.
For those "hotspots," which have returned to a modified Stage 2 level of pandemic reopening, tighter restrictions are required on the annual candy-collecting ritual, said Ford. But Halloween in other regions of Ontario, which remain in Stage 3, can proceed as long as trick-or-treaters are wearing a mask, avoiding high touch points and only going out with family members, as recommended in pubic health guidelines.
"I'm not cancelling Halloween," Ford said. "What we are asking is please that kids just don't go door-to-door in the hotspots."
Ford's statement has caused an uproar among some parents on social media.
One Facebook user noted: "We are being systematically conditioned to be afraid of one another — my goodness. Just use common sense. Wear a mask, gloves, social distance (monitor your kids). It is 100 per cent doable."
Another Twitter user said: "How is this any different from going through a drive-thru? This is absolutely ridiculous. If you're going to ruin everything, do it properly. Can't just pick and choose what 'COVID' affects."
Earlier this month, Theresa Tam, Canada's top doctor, said Halloween — including trick-or-treating — could go ahead, subject to local directives, as long as those participating adhere to public health guidelines. At the time of Tam's announcement, neither Ontario nor Ottawa Public Health had made any final recommendation regarding Halloween.
However, Premier Doug Ford had said on Sept. 10 that "it makes me nervous, kids going door to door; I'd prefer (they didn't)."
Soon after Tam's announcement, however, Ottawa's chief medical officer of health — Dr. Vera Etches — strongly advised against trick-or-treating in the capital.
"We are recommending that people stick to their households. That's the common message we need people to pick up and carry out," Etches said during an Oct. 14 Ottawa Council meeting. "So it doesn't seem consistent to say then people should be moving around their neighbourhoods in groups."
Instead, Etches said, "it means we want to be creative. We want to dress up. We want to share pictures. We want to have hunts for candy within our house or outdoors within the properties where people live. It really is probably more of like an Easter egg hunt concept that would be recommended at this time."
The head of the Ottawa Public Health agency emphasized that "Ottawa has the highest rate of COVID in Ontario. We have to do things differently here. So it does mean celebrating in new ways."
This #Halloween, traditional door-to-door trick or treating is not recommended for @YorkRegionGovt, @cityoftoronto, @regionofpeel & @ottawacity #PublicHealth regions due to high transmission of #COVID19. Stay safe & follow public health advice. https://t.co/eXAwIUuTz6 pic.twitter.com/rzXCHffTBc

— Ontario Ministry of Health (@ONThealth) October 19, 2020
Ontario's top doctor and the premier echoed Etches this week.
"[While trick-or-treating], you are dealing with a lot of different people and interacting in many different ways, and we've seen that go awry before even with our social circles," said David Williams, Ontario's chief medical officer, on Monday.
"Please, celebrate Halloween," Ford said. "Just celebrate it in different ways.
Some families are willing to do just that.
"I heard about a trick-or-treat Easter egg hunt. You could also do a Zoom dance-off with costume contest and trivia," one Facebook user said.
The Ontario government posted its own list of alternative ways to celebrate Halloween.
Williams suggested having family members and friends drop off loot bags in a safe manner beforehand.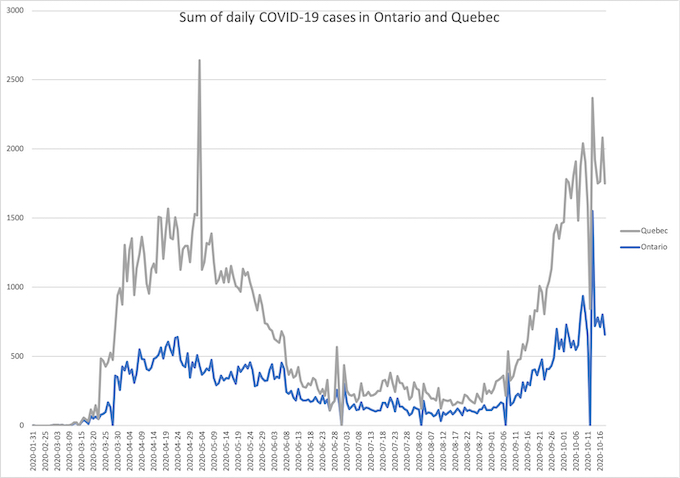 Despite higher COVID-19 case numbers, Quebec Premier François Legault announced that Halloween will be permitted to go ahead in the province for kids only.
"It is very important for them (children) to celebrate Halloween," he said.