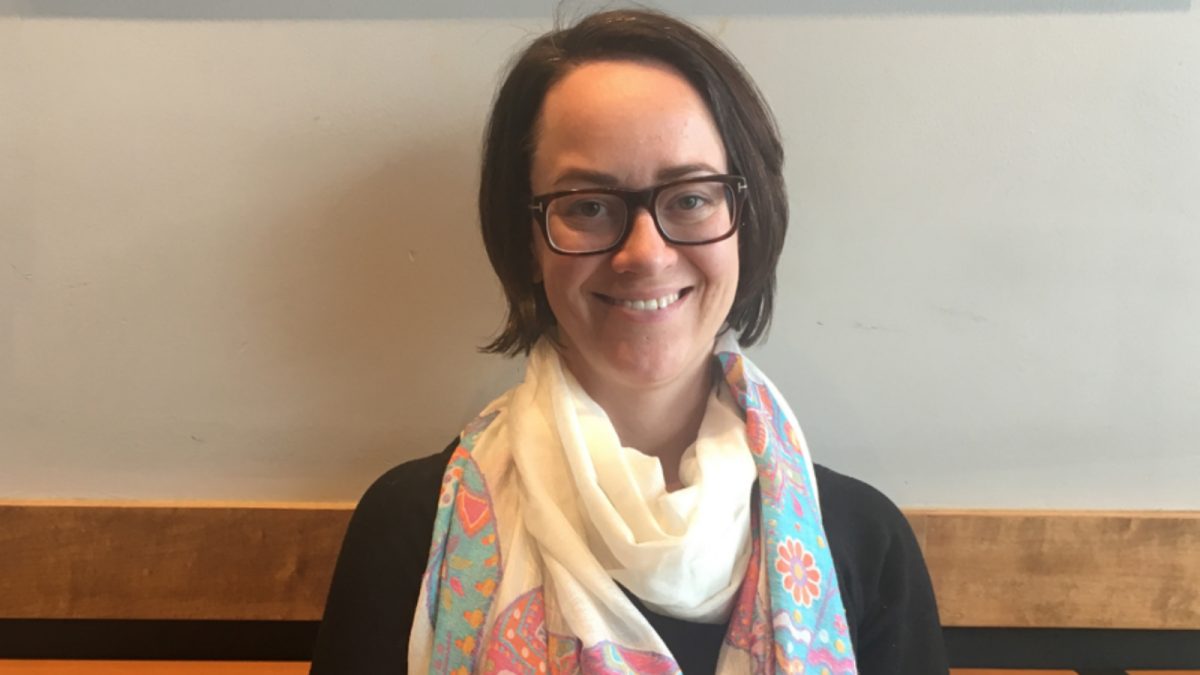 Marie-Julie Cosenzo, a former paramedic with the Outaouais paramedic service in Gatineau, responded to many traumatic calls in her career. She was almost always able to keep calm and hold back her tears.
One night about three years ago, she and her partner received a call that a 17-year-old boy had died by suicide.
When they arrived at the scene, they realized dispatch had been correct.
They drove the body to the hospital. As soon as the boy was off the stretcher, Cosenzo walked back to the ambulance and burst into tears.
When she and her partner went back to the station, they were told they could go home. But she knew if she went home she would drink herself to sleep, so she decided to stay. She and her partner filled up on fast food to cope with their feelings and responded to a minor call. At the end of her shift, she drove home and burst into tears again.
That was the last time she went to work.
Because of what they do, first responders see more trauma than the general population. When people are suffering, they rush to the scene to help. When the sirens stop flashing and their work is done, many have a hard time coming to terms with what they have witnessed. Some first responders struggle with post-traumatic stress disorder or other mental illnesses and take time off work to receive treatment. Others never return to the job.
Over the past five years, mental health services for first responders have increased. There is also now legislation to ensure first responders get the help they need. Society is encouraging first responders to accept their mental health issues and seek help.
The results of a survey of first responders, published in the Canadian Journal of Psychiatry in 2017, showed 45 per cent of respondents had symptoms of at least one mental health disorder, about four times the rate of the general population. A related 2018 survey showed 28 per cent of first responders in Canada have had suicidal thoughts in their lifetime, about double the rate of the general population.
Marc-Antoine Deschamps, public information officer with the Ottawa Paramedic Service, said people can't prevent mental health issues among first responders, but these concerns can be mitigated with support.
He said 10 years ago, when he responded to a traumatic call, he was upset about the lack of support he received from the Ottawa Paramedic Service. He said the leaders at the time thought they should leave staff alone to deal with trauma. The thinking then was that the paramedics just needed some space.
"Times have changed and they are more present in difficult situations," said Deschamps.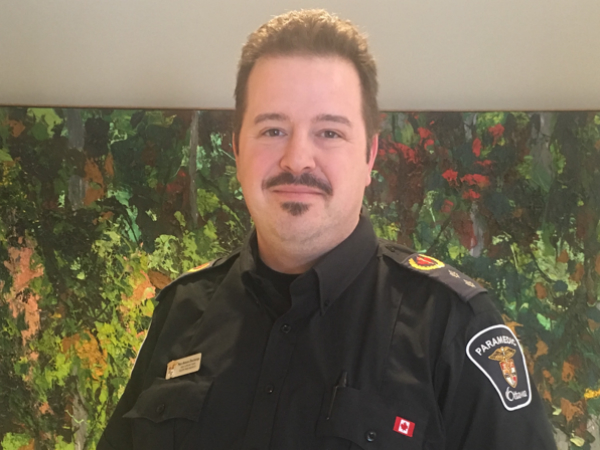 Deschamps said last year paramedics received four hours of training from the military called Road to Mental Readiness. He said dispatchers will receive the same four hours of training and supervisory staff will receive eight hours of training early this year.
"The purpose is to provide our staff with the tools to increase their resilience and better perform under stress," said Deschamps.
Lorraine Downey is the co-ordinator of the Ottawa Paramedic Service peer support group. Downey said last year the group increased its membership from 25 to 50 members.
She said group members interact with staff daily. "These one-on-one interactions often lead to staff 'venting' that the peer supporter 'monitors,'" said Downey. "Members are in a position to notice changes in staff. This may result in staff being encouraged to seek outside help."
To respond to need, in 2015, the group added a therapy dog named Max to help members de-stress after a shift.
Sgt. Brent MacIntyre, co-ordinator of the Ottawa Police Service peer support program, said the program began last July. The police program encourages family members of workers to attend meetings.
"These people have valuable insight into why their spouses are not the same," said MacIntyre. "Everybody that's involved in our peer support program, they have come out the other side of some really tragic things. Hopefully they're the ones that can be the guides for other people."
MacIntyre is also an advisor at Camp Aftermath which sends first responders, military members and veterans to a location, where they can help build a village during the day and do yoga, journal, and meet with a psychologist at night. "Camp Aftermath provides what I call a flicker moment, a moment where you can attach some significance in your life to," said MacIntyre.
He said when people feel they are connected to a community and helping out, they will feel better about themselves. He said the goal of Camp Aftermath is to bring people who have similar experiences together and create a support network that will continue once they get back to Canada. MacIntyre said the first rotation of people will travel soon to Costa Rica.
Last year it was announced Ottawa would be receiving Canada's first research-based mental health clinic for first responders. MacIntyre said research will begin next month to assess what first responders want from the clinic and what is feasible. He said the goal is to open a clinic.
Natalie Harris, a former paramedic with Simcoe County, said the stigma surrounding mental health has decreased, but still exists, especially among first responders. "It's the hardest thing to ask for help when you're the helper," said Harris. "There's this image that you're extra strong. Underneath the uniform, we're human beings like everybody else."
The Ontario government passed presumptive legislation for PTSD in 2016. First responders in Ontario don't have to prove in court that their PTSD is work-related to get their treatment costs covered by the government.
Since that night in October 2015, Cosenzo has received diagnoses of PTSD, obsessive-compulsive disorder, major depressive disorder, generalized anxiety disorder and agoraphobia, a fear of public places.
Cosenzo said she had to prove her PTSD was work-related in court, since Quebec doesn't have presumptive legislation.
"I'm happy for my peers here in Ontario that they don't have to go through that fight, because it's really awful," said Cosenzo. "It was hours of justifying my nightmares, my flashbacks, my irritability, my substance-abuse, my self-harming, my suicidal thoughts."
Cosenzo said she used to be ashamed of her mental health issues but now accepts them.
"I haven't done anything wrong," said Cosenzo. "The worst I've done is care too much."
The Canadian government passed legislation last June that requires Canada to create its first federal plan to address PTSD by December 2019.
Cosenzo said she told Conservative MP Todd Doherty, the bill's sponsor, how PTSD has impacted her. "I was able to give him my uniform because I'm never going to wear it again," said Cosenzo. "It's to remind him what he fought so hard for, for us."
Cosenzo said she hopes Quebec will get presumptive legislation for PTSD.
"I have some people who have told me they would fight with me to get it voted in in Quebec," said Cosenzo. "I have to wait for myself to be on better footing before I can start fighting for other people. I have to fight for myself first."