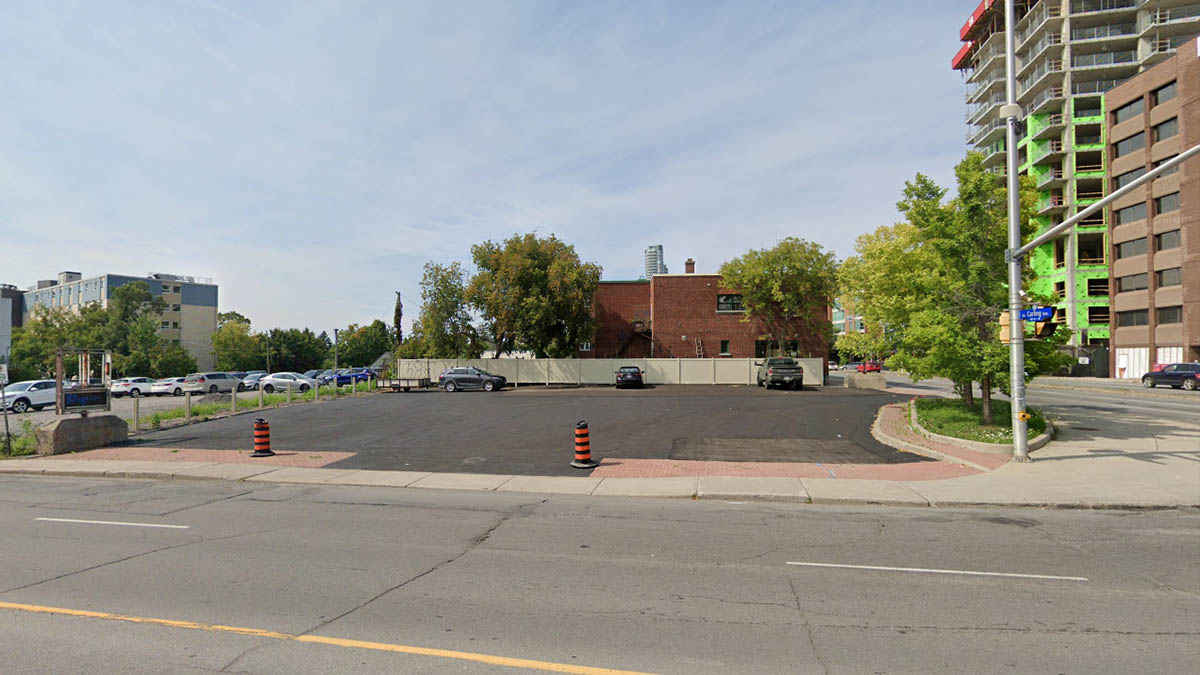 The city's planning committee has approved a new apartment complex after a development process that local groups are hailing as unusually free of conflict.
The 22-storey mixed-use building will be built in an empty lot at 770-744 Bronson Ave., at the corner of Carling Ave., wrapping around to 557 Cambridge St.
The development will consist of one medium and one high rise with 278 units in total. Fifty units will have at least three bedrooms, providing denser housing in the heart of Ottawa.
Duncan Alt, of the Dow's Lake Residents Association, said the project went very smoothly through the approval process with the help of community involvement.
"This has been a wonderful experience from the community's perspective … [and] we look forward to working with the developer through the construction period," said Alt.
Capital Ward Coun. Shawn Menard, whose ward contains the development site, also praised the process.
"So often we're here and it's like a battle," said Menard.
Orléans South-Navan Coun. Catherine Kitts agreed with this sentiment.
"It's very encouraging to have a delegation come and speak in favour. It's not always typical at this committee," said Kitts.
"When the developer is willing to work with the community, willing to make those concessions and when the community and councillor are willing to be productive and create the outcomes they want to see, I think it's better for all," she said.
When asked why he thought this project has been so successful, Alt said it was a combination of many factors.
"We were able to organize ourselves early and as in our case, a lot of these things are like herding cats. Everybody has different, specific outcomes in mind and we were able to identify the broader objectives that mattered to us the most," he said.
Menard said the developers had taken the community's feedback into consideration, pointing to traffic-calming measures along Cambridge Street and increased park space around the building.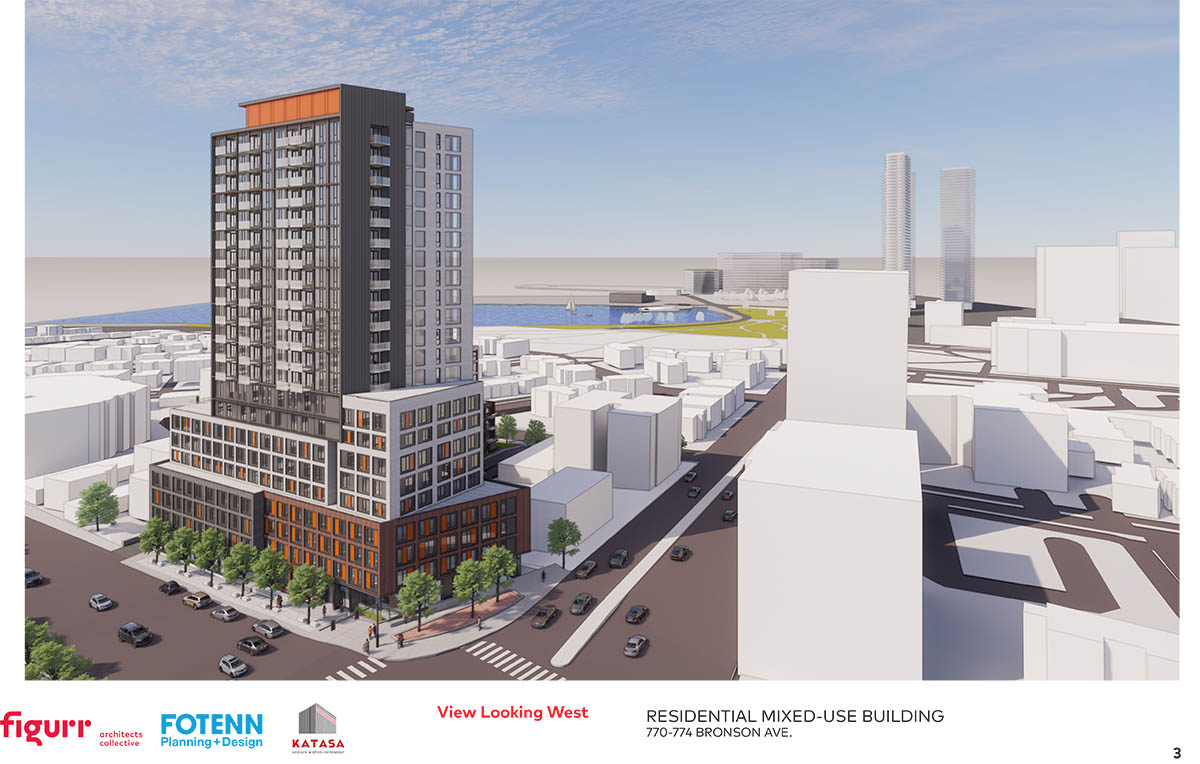 The building was designed by Fotenn Planning + Design, an Ontario-based architecture firm which is also working on the project to replace the Alexandra Bridge between Ottawa and Gatineau.
The building proposal includes a wider sidewalk on Bronson Avenue to provide space for increased landscaping, trees, a bus shelter and benches. Paul Black, a Fotenn representative, said the company is looking to encourage residents to take transit with a proposed six-month transit pass included in their lease.
The 10, 55, 56 and 85 all have bus stops near Bronson and Carling and will be accessible to new residents.
The development also decreased the number of parking spots available and increased the capacity for bike storage to further encourage residents to choose environmentally friendly ways of travel.
The project was first proposed in August 2021 and developers met with local residents the next month to receive feedback on the project.
---
More Stories